Castle is definitely one of the most beloved series out there. The fun procedural series follows the titular Rick Castle (Nathan Fillion), a successful writer who decides to join the police force in order to do the research for his new book, and he joins the team led by Kate Beckett (Stans Katic). Now, with his new job, he solves murders while also entertaining his new cop friends and always trying to flirt with his new boss. Castle ran for 8 brilliant seasons sadly ending its run in 2016, so if you miss Castle here are some shows you could watch next.
---
Also Read: Shows Like 'The Mentalist' To Watch If You Miss the Series
---
The Mentalist (HBO Max)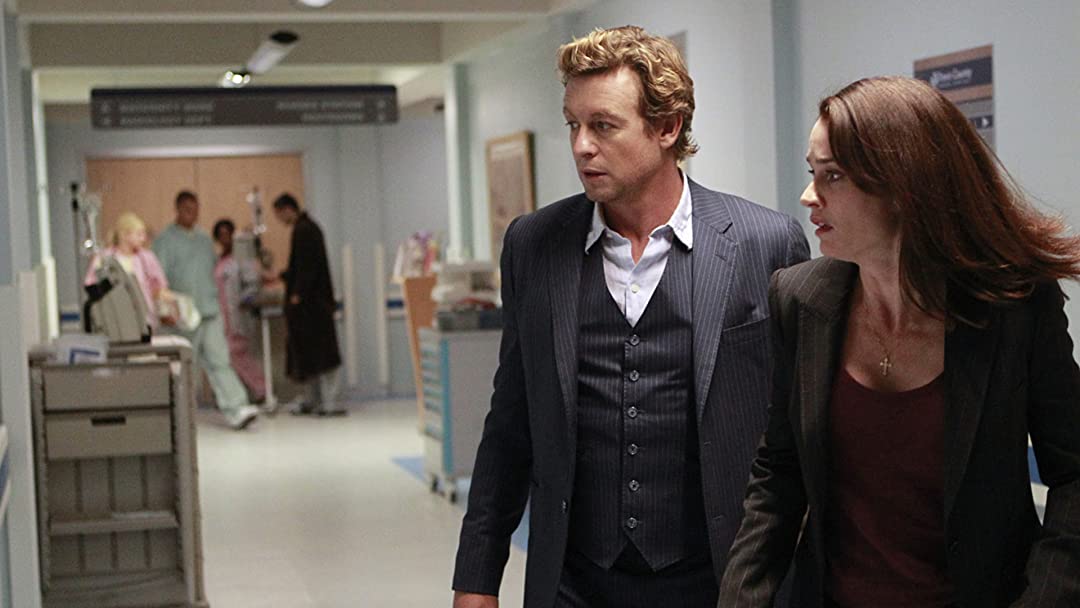 Synopsis: Golden Globe nominee Simon Baker stars as Patrick Jane, an independent consultant for the California Bureau of Investigation with a remarkable track record for solving serious crimes using only his razor-sharp skills of observation. Notorious for his blatant lack of protocol and his semi-celebrity past as a psychic (whose paranormal abilities he now admits he feigned), Jane's role in cracking a series of tough high-profile cases is highly valued by his fellow agents. However, no-nonsense Senior Agent Teresa Lisbon alternates between reluctantly acknowledging Jane's usefulness and blasting him for his theatrics, narcissism, and dangerous lack of boundaries. Lisbon's team includes agents Kimball Cho, Wayne Rigsby, and rookie Grace Van Pelt, who all think Jane's a loose cannon but admire his charm and knack for clearing cases.
---
Also Read: Shows Like 'Sherlock' If You Miss the Series
---
Sherlock (Philo)
Synopsis: Sherlock Holmes, an analytical deduction fanatic, is helping the police out with their inquiries for fun when he runs into potential flatmate Dr. John Watson, fresh from serving in the war in Afghanistan and sporting a limp. In spite of Watson's initial skepticism, Holmes' brilliant mind and dangerous lifestyle offer the stimulation he craves, and the two quickly forge an alliance. Sherlock provides the inspired leaps of intellect, while Watson keeps his friend's flights of fancy grounded – it's the perfect partnership. Uplifting, action-packed, and highly entertaining, with sparky scripts and unforgettable performances by the two leads, this is Sherlock for a new generation.
The Rookie (Hulu)
Synopsis: Starting over isn't easy, especially for small-town guy John Nolan who, after a life-altering incident, is pursuing his dream of being an LAPD officer. As the force's oldest rookie, he's met with skepticism from some higher-ups who see him as just a walking midlife crisis. If he can't keep up with the young cops and the criminals, he'll be risking lives including his own. But if he can use his life experience, determination and sense of humor to give him an edge, he may just become a success in this new chapter of his life.
---
Also Read: Shows Like 'White Collar' To Watch If You Miss the Series
---
Synopsis: White Collar is about the unlikely partnership between a con artist and an FBI agent who have been playing cat and mouse for years. Neal Caffrey (Matt Bomer), a charming criminal mastermind, is finally caught by his nemesis, FBI Agent Peter Burke (Tim DeKay). When Neal escapes from a maximum-security prison to find his long-lost love, Peter nabs him once again. Rather than returning to jail, Neal suggests an alternate plan: he'll provide his criminal expertise to assist the Federal Agents in catching other elusive criminals. Initially wary, Peter quickly finds that Neal provides insight and intuition that can't be found on the right side of the law.
---
Also Read: Shows Like 'Monk' To Watch if You Miss the Series
---
Synopsis: He's ingenious, he's phobic, he's obsessive-compulsive. Two-time Emmy and Golden Globe-winner Tony Shalhoub is former police detective Adrian Monk. The brilliant Monk is now back fighting crime and his abnormal fears of germs, cars, heights, crowds and virtually everything else known to man.
---
Also Read: Shows Like 'Panhandle' To Watch If You Liked the Series
---
Panhandle (Spectrum Originals)
Synopsis: Panhandle pairs an eccentric, agoraphobic arm-chair detective "Bell Prescott" (Luke Kirby) with a reluctant traffic cop "Cammie Lorde" (Tiana Okoye) in a series that showcases community, connection, and yes, only-in-Florida characters. When a dead body winds up on Prescott's doorstep, he and Cammie are forced to wrestle with personal demons, some shocking twists and a few Florida gators on their journey to heal themselves and their small Florida town.
Elementary (Hulu)
Synopsis: Elementary stars Jonny Lee Miller as Detective Sherlock Holmes and Lucy Liu as Dr. Joan Watson in a modern-day drama about a crime-solving duo that cracks the NYPD's most impossible cases. Initially sober companion and client, Holmes and Watson's relationship evolved into a symbiotic professional investigative partnership. They are the top homicide consultants for Captain Thomas Gregson and work regularly alongside Detective Marcus Bell. The pair entered into a mutually beneficial arrangement with Shinwell Johnson, an ex-convict who shared his expertise of the city's underworld in exchange for them teaching him how to be an effective FBI informant. The trio's alliance ended when Shinwell attacked Holmes after he and Watson discovered Shinwell committed an unsolved murder. The assault caused Holmes to suffer memory loss and hallucinations, a secret which compromises his work and relationship with Watson, and forces him to seek neurological help. Holmes copes with his health crisis by refocusing on his sobriety and discovers a new ally in Michael, a fellow addict who once found the strength to stay sober from Sherlock's own words in past meetings. As Holmes struggles with uncharacteristic vulnerability, he fights to salvage his career and his friendship with Watson, which he values above all else.
---
Also Read: Procedural Shows Like 'Bones' To Watch If You Miss the Series
---
Synopsis: When the standard methods of identifying a body simply won't work, law enforcement turns to Dr. Temperance Brennan, a skilled forensic anthropologist with an uncanny ability to read clues left behind in a victim's bones.
Synopsis: In Perception, Eric McCormack plays Dr. Daniel Pierce, an eccentric neuroscience professor with paranoid schizophrenia who is recruited by the FBI to help solve complex cases. Rachael Leigh Cook co-stars as FBI agent Kate Moretti, Pierce's former student who asks him to consult on certain cases.
Death in Paradise (Pluto TV)
Synopsis: DI Richard Poole is sent to the paradise island of Saint-Marie in the Caribbean to solve an impossible murder. He hates sun, sea and sand, but no matter – once he's solved the murder he'll be heading back to wonderful, cold, drizzly London. He does so, only to discover his boss back home has conspired to keep him there. He's trapped on an island he hates and people just keep getting murdered.