Taylor Sheridan is slowly becoming everybody's favorite creator. The American filmmaker has surely come a long way since his days on Veronica Mars and Sons of Anarchy. Sheridan has now created the much-beloved series Yellowstone and is now launching his new series Tulsa King starring Sylvester Stallone in the lead role.
Tulsa King is definitely one of the most anticipated series coming this year. The upcoming series will follow a New York mafia capo Dwight "The General" Manfredi, who is released from prison after 25 years and is now exiled by his boss to Tulsa, Oklahoma. Dwight realizes that his boss might not have his best interest and he starts to build his own crew in Tulsa. So, if you like the series and heard the brilliant news that Paramount+ has renewed the series for a second season here are some shows you should watch while waiting.
---
Also Read: Shows Like 'Justified' To Watch While Waiting For the Sequel Series
---
Justified (Hulu)
Synopsis: Based on Elmore Leonard's novella "Fire in the Hole," Justified was developed by Graham Yost and stars Timothy Olyphant as Deputy US Marshal Raylan Givens, a lawman who finds himself drawn back to his home state of Kentucky.
---
Also Read: Shows Like 'Boardwalk Empire' To Watch If You Miss the Series
---
Boardwalk Empire (HBO Max)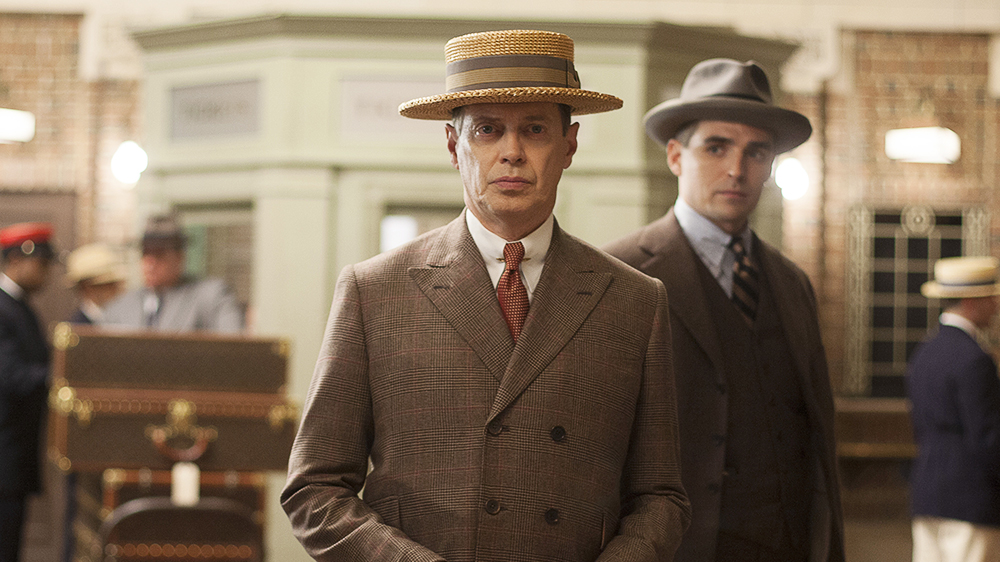 Synopsis: Atlantic City, 1920. When alcohol was outlawed, outlaws became kings. This epic drama series follows the birth and rise of organized crime in 'the world's playground' at the dawn of Prohibition. Steve Buscemi heads up the cast as Enoch 'Nucky' Thompson, the city's undisputed czar who is equal parts politician and gangster. With illegal alcohol opening up lucrative opportunities, Atlantic City becomes a major hub of bootlegging activity as Nucky and his inner circle preside over notorious backroom politics, vicious power struggles, a constant onslaught by the Feds, and Nucky's own insatiable appetite for women, profits and power.
Godfather of Harlem (Hulu)
Synopsis: Inspired by actual persons and events, Godfather of Harlem reimagines the story of infamous crime boss Bumpy Johnson (Academy Award®- winner Forest Whitaker), who in the early 1960s returned from ten years in prison to find the neighborhood he once ruled in shambles. With the streets controlled by the Italian mob, Bumpy must take on the Genovese crime family to regain control. During the brutal battle, he forms an alliance with radical preacher Malcolm X (Nigél Thatch) – catching Malcolm's political rise in the crosshairs of social upheaval and a mob war that threatens to tear the city apart. Godfather of Harlem is a collision of the criminal underworld and the civil rights movement during one of the most tumultuous times in American history. While this story is inspired by actual events, certain characters, characterizations, incidents, locations and dialogue were fictionalized or invented for purposes of dramatization. With respect to such fictionalization or invention, any similarity to the name or to the actual character or history of any person, living or dead, or any product or entity or actual incident is entirely for dramatic purpose and not intended to reflect on an actual character, history, product or entity.
---
Also Read: Shows Like 'Gangs of London' To Watch If Already Binged Season 2
---
Gangs of London (AMC+)
Synopsis: Gangs of London tells the story of a city torn apart following the assassination of the head of its most powerful crime family. Starring Joe Cole (Peaky Blinders), Paapa Essiedu (I May Destroy You), and Lucian Msamati (His Dark Materials).
---
Also Read: Shows Like 'The Sopranos' To Watch If You Miss the Series
---
The Sopranos (HBO Max)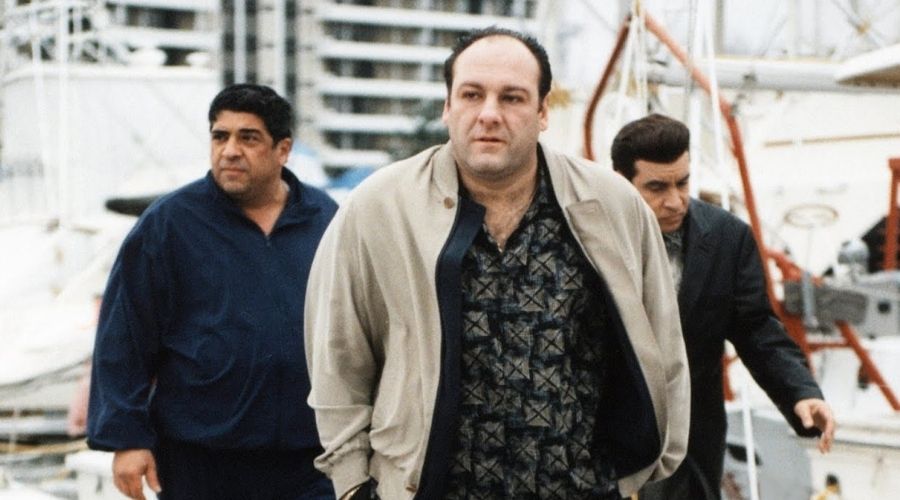 Synopsis: James Gandolfini stars in this acclaimed series as Tony Soprano, a husband and mob boss whose professional and private strains often land him in the office of his therapist. The ensemble cast includes Lorraine Bracco as his doctor, Edie Falco as his long-suffering wife, Michael Imperioli as his hot-headed nephew and Dominic Chianese as his uncle.
Synopsis: Jett stars Carla Gugino as world-class thief Daisy "Jett" Kowalski. Fresh out of prison, she is forced back into doing what she does best. However, a cast of morally ambivalent, dangerous and eccentric criminals — from budding femme fatales to compromised law enforcers — are determined to exploit her skills for their own ends.
---
Also Read: Shows Like 'Kin' To Watch After Season 2
---
Kin (The Roku Channel)
Synopsis: New Irish Crime Drama Series, where a boy is killed and his family embarks on a gangland war with an international cartel – a war that is impossible to win. But the Kinsellas have something the cartel does not: the unbreakable bonds of blood and family.
Lilyhammer (Netflix)
Synopsis: Frank "The Fixer" Tagliano (Steven Van Zandt), a former underboss of New York's Italian Mafia, is put in the witness protection program after testifying in a trial in the United States.
Synopsis: Inspired by Elmore Leonard's 1990 New York Times bestselling novel, Get Shorty is the story of Miles Daly, played by Chris O'Dowd (Bridesmaids, This Is 40) who works as muscle for a murderous crime ring in Nevada and attempts to change professions and become a movie producer, laundering money through a Hollywood film. Three-time Emmy award winner Ray Romano ("Everybody Loves Raymond," "Parenthood") stars as Rick, a washed up producer of low quality films who becomes Miles' partner and guide through the maze of Hollywood. Get Shorty also stars Sean Bridgers, Lidia Porto, Megan Stevenson, Goya Robles, Lucy Walters and Carolyn Dodd.
---
Also Read: Shows Like 'Yellowstone' To Watch While Waiting For Season 5 Part 2
---
Synopsis: "Yellowstone" chronicles the Dutton family, led by John Dutton, who controls the largest contiguous cattle ranch in the United States. Amid shifting alliances, unsolved murders, open wounds, and hard-earned respect – the ranch is in constant conflict with those it borders – an expanding town, an Indian reservation, and America's first national park.