The Diplomat is Netflix's latest political thriller starring the always wonderful Keri Russell in the lead role of Kate Wyler, a US Ambassador to the United Kingdom. Created by Debora Cahn, The Diplomat follows Kate as she through her duties and responsibilities as a US Ambassador as well as a wife. The Diplomat is filled with elements of thrill, mystery, and political nothing talk. So, if you also like the series here are the best shows you should watch next.
---
Also Read: Shows Like 'The West Wing' To Watch If You Miss the Series
---
The West Wing (HBO Max)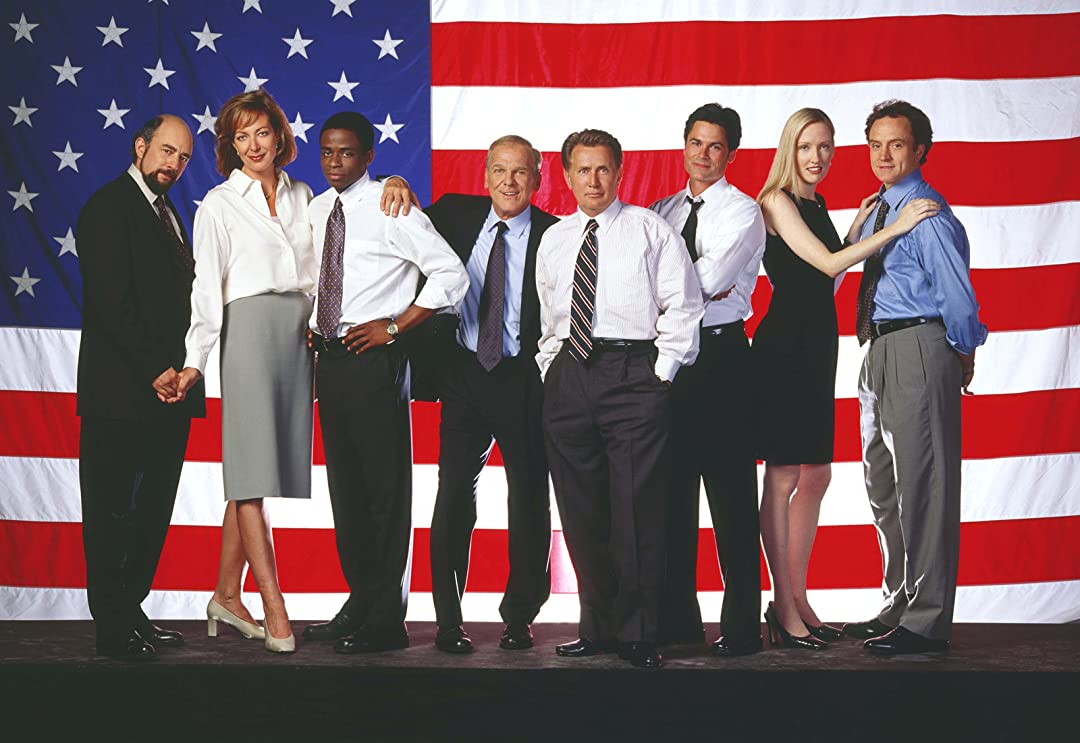 Synopsis: The West Wing ventured where no other TV series had gone before: an extraordinarily intimate look at an American President and the inner workings of the White House. Here, are all episodes of the series that won 26 Emmys, including 4 for Outstanding Drama Series. Hail to chief – and to the creators and stars of this ground-breaking series.
Political Animals (Rent on Apple TV)
Synopsis: In the miniseries Political Animals, Elaine Barrish (Sigourney Weaver) is a Hillary Clinton-like figure, tapped to be the U.S. Secretary of State after a failed run at the presidency, and the ex-wife of ex-president, Bud Hammond (Ciaran Hinds), a beloved Bill Clinton-ish horndog. Elaine and Bud are the parents of glossy John Kennedy-esque Douglas Hammond (James Wolk) and troubled T.J. (Sebastian Stan), who's openly gay, but secretly addicted to cocaine. Elaine weathers the ups and downs of her sons and the pecadilloes of her ex-husband, with whom she's still in love, while dealing with the complicated demands of her high-pressure job, and the scrutiny of reporter Susan Berg (Carla Gugino), a former enemy turned ally.
Madam Secretary (Netflix & Paramount+)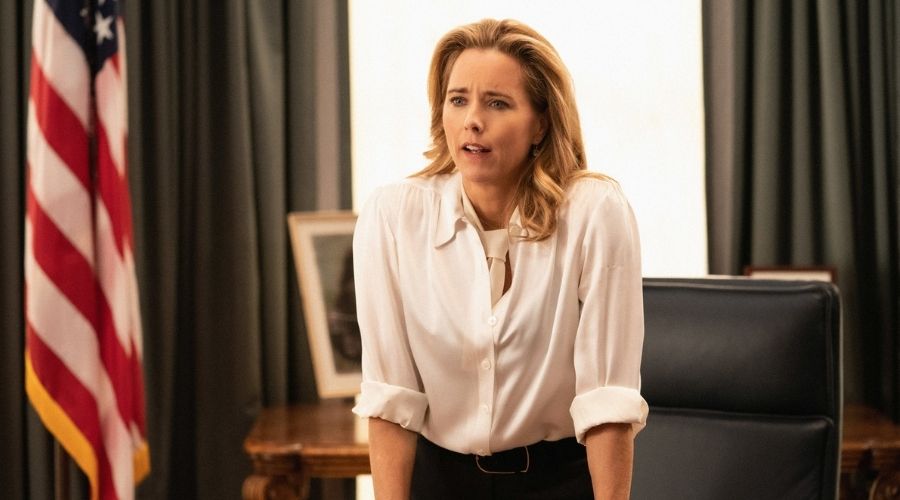 Synopsis: Tea Leoni stars as Elizabeth McCord, the shrewd, determined, newly appointed Secretary of State who drives international diplomacy, battles office politics and circumvents protocol as she negotiates global and domestic issues, both at the White House and at home.
---
Also Read: Shows Like 'The Thick Of It' To Watch If You Miss the Series
---
The Thick Of It (BritBox)
Synopsis: Award-winning comedian Armando Iannucci directs this satirical comedy set in the world of British politics. The team at the Department of Social Affairs and Citizenship find themselves in a world dominated by internal politics, power and the media. They have no choice but to do as Number 10 tells them, else face the wrath of the Prime Minister's Machiavellian spin doctor, Malcolm Tucker.
The Politician's Husband (Not Streaming in the US)
Synopsis: David Tennant and Emily Watson to star in Paula Milne's compelling new drama The Politician's Husband. Aiden Hoynes, a senior Cabinet Minister, is happily married to Freya, a junior Minister who has consistently put her own career ambitions on hold for the sake of Aiden's career and their family. When Aiden's career path to the top echelons comes to an abrupt halt, the power balance within his marriage is irrevocably shifted as he witnesses his wife's political career soar. Desperate to salvage his political career and cling to power at whatever cost, Aiden risks destroying everything he holds most dear.
---
Also Read: Shows Like 'Veep' To Watch If You Miss the Series
---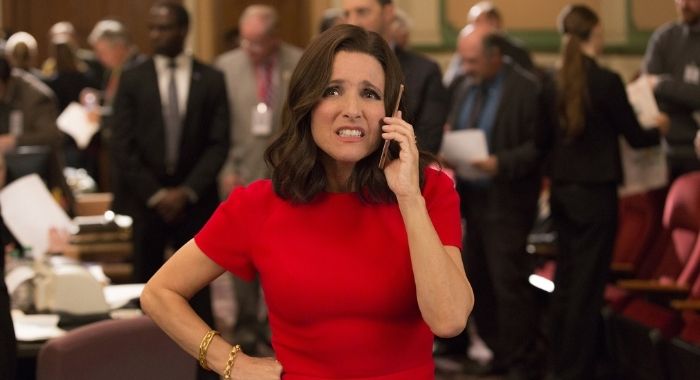 Synopsis: Julia Louis-Dreyfus stars in this comedy series that follows the whirlwind day-to-day existence of former President and Vice President Selina Meyer as she tries to claw her way back to being Commander in Chief in spite of her screwball staff. The ensemble cast includes Tony Hale as Selina's right-hand man; Anna Chlumsky as her chief of staff, and more.
---
Also Read: Shows Like 'Scandal' To Watch If You Miss the Series
---
Scandal (Hulu)
Synopsis: A former media relations consultant to the President, Olivia Pope (Kerry Washington) dedicates her life to protecting and defending the public images of our nation's elite. After leaving the White House, the power consultant opened her own firm, hoping to start a new chapter — both professionally and personally — but she can't seem to completely cut ties with her past. Slowly it becomes apparent that her staff, who specialize in fixing the lives of other people, can't quite fix the ones closest at hand — their own.
Spin City (Pluto TV)
Synopsis: Michael J. Fox is New York City's Deputy Mayor Mike Flaherty in Spin City. One of the slickest, smartest guys in town, he manages the daily problems of the greatest city in the world with confidence and crossed fingers while mitigating the mishaps of Mayor Randall Winston. Abetted by his trusty staff (Richard Kind, MAD ABOUT YOU; Alan Ruck, FERRIS BUELLER?S DAY OFF, Michael Boatman, ARLISS, Connie Britton, FRIDAY NIGHT LIGHTS), Mike juggles the weight of the city's biggest problems and the endless blunders of the mayor with his own personal crises.
House of Cards (Netflix)
Synopsis: A ruthless Congressman, Francis Underwood, and his ambitious wife Claire, will stop at nothing to conquer everything. This wicked political drama slithers through the back halls of greed, sex, love and corruption in modern D.C.
---
Also Read: Shows Like 'Anatomy of a Scandal' To Watch If You Miss the Series
---
Anatomy of a Scandal (Netflix)
Synopsis: A psychological thriller and gripping courtroom drama, the series infiltrates Britain's elite through personal and political scandal, where the truth lies between justice and privilege. James and Sophie Whitehouse live in a blissful and rarified world. A Minister in Parliament, a loving family at home, James' trajectory appears without limits. Until a scandalous secret suddenly comes to light. Barrister Kate Woodcroft has a trajectory of her own, and her prosecution threatens to tear into Westminster, the Whitehouse marriage, and her own personal esteem.
---
Also Read: Shows Like 'Bodyguard' To Watch While Hoping For Season 2
---
Bodyguard (Netflix)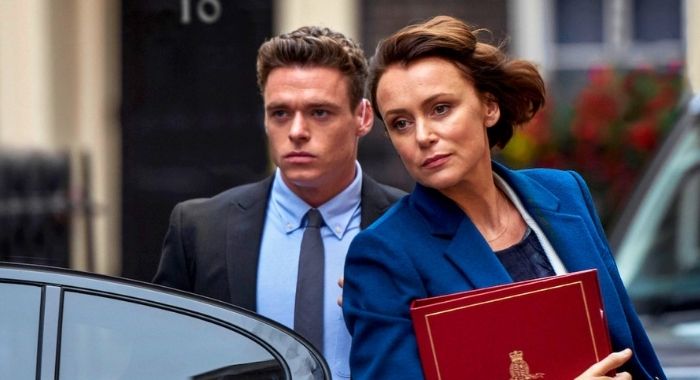 Synopsis: Set in and around the corridors of power, Bodyguard tells the fictional story of David Budd (Richard Madden), a heroic but volatile war veteran now working as a Specialist Protection Officer for the Royalty and Specialist Protection Branch (RaSP) of London's Metropolitan Police Service. When he is assigned to protect the ambitious and powerful Home Secretary Julia Montague (Keeley Hawes), whose politics stand for everything he despises, Budd finds himself torn between his duty and his beliefs. Responsible for her safety, is he actually her biggest threat?
---
Also Read: Shows Like 'The Crown' To Watch After Season 5
---
The Crown (Netflix)
Synopsis: The British Empire is in decline, the political world is in disarray, and a young woman takes the throne… a new era is dawning. Queen Elizabeth II is a 25-year-old newlywed faced with the daunting prospect of leading the world's most famous monarchy while forging a relationship with legendary Prime Minister Sir Winston Churchill. Golden Globe® winner for Best TV Drama Series, "The Crown," created by Peter Morgan, explores the Queen's private journey behind the public facade with daring frankness.