The Mentalist is one of the best crime drama series ever made. The CBS series' writers plotted a brilliant and very interesting storyline for the series that kept all of the viewers interested in the series until the end. The Mentalist follows Patrick Jane as he joins hands with the CBI to find the serial killer who killed his family. Before joining the CBI he used to pretend to be a mentalist. The series ended over seven years ago in 2015 and since then the fans of the series have been missing so we made a list of the best shows you can watch if you liked The Mentalist.
Elementary (Hulu)
Synopsis: Elementary stars Jonny Lee Miller as Detective Sherlock Holmes and Lucy Liu as Dr. Joan Watson in a modern-day drama about a crime-solving duo that cracks the NYPD's most impossible cases. Initially sober companion and client, Holmes and Watson's relationship evolved into a symbiotic professional investigative partnership. They are the top homicide consultants for Captain Thomas Gregson and work regularly alongside Detective Marcus Bell. The pair entered into a mutually beneficial arrangement with Shinwell Johnson, an ex-convict who shared his expertise of the city's underworld in exchange for them teaching him how to be an effective FBI informant. The trio's alliance ended when Shinwell attacked Holmes after he and Watson discovered Shinwell committed an unsolved murder. The assault caused Holmes to suffer memory loss and hallucinations, a secret which compromises his work and relationship with Watson, and forces him to seek neurological help. Holmes copes with his health crisis by refocusing on his sobriety and discovers a new ally in Michael, a fellow addict who once found the strength to stay sober from Sherlock's own words in past meetings. As Holmes struggles with uncharacteristic vulnerability, he fights to salvage his career and his friendship with Watson, which he values above all else.
---
Also Read: Best Shows Like 'Sherlock' If You Miss the Series
---
Sherlock (Philo)
Synopsis: Sherlock Holmes, an analytical deduction fanatic, is helping the police out with their enquiries for fun, when he runs into potential flatmate Dr John Watson, fresh from serving in the war in Afghanistan and sporting a limp. In spite of Watson's initial scepticism, Holmes' brilliant mind and dangerous lifestyle offer the stimulation he craves, and the two quickly forge an alliance. Sherlock provides the inspired leaps of intellect, while Watson keeps his friend's flights of fancy grounded – it's the perfect partnership. Uplifting, action-packed and highly entertaining, with sparky scripts and unforgettable performances by the two leads, this is Sherlock for a new generation.
---
Also Read: Shows Like 'White Collar' To Watch If You Miss the Series
---
Synopsis: White Collar is about the unlikely partnership between a con artist and an FBI agent who have been playing cat and mouse for years. Neal Caffrey (Matt Bomer), a charming criminal mastermind, is finally caught by his nemesis, FBI Agent Peter Burke (Tim DeKay). When Neal escapes from a maximum-security prison to find his long-lost love, Peter nabs him once again. Rather than returning to jail, Neal suggests an alternate plan: he'll provide his criminal expertise to assist the Federal Agents in catching other elusive criminals. Initially wary, Peter quickly finds that Neal provides insight and intuition that can't be found on the right side of the law.
---
Also Read: Shows Like 'House M.D.' to Watch If You Miss the Series
---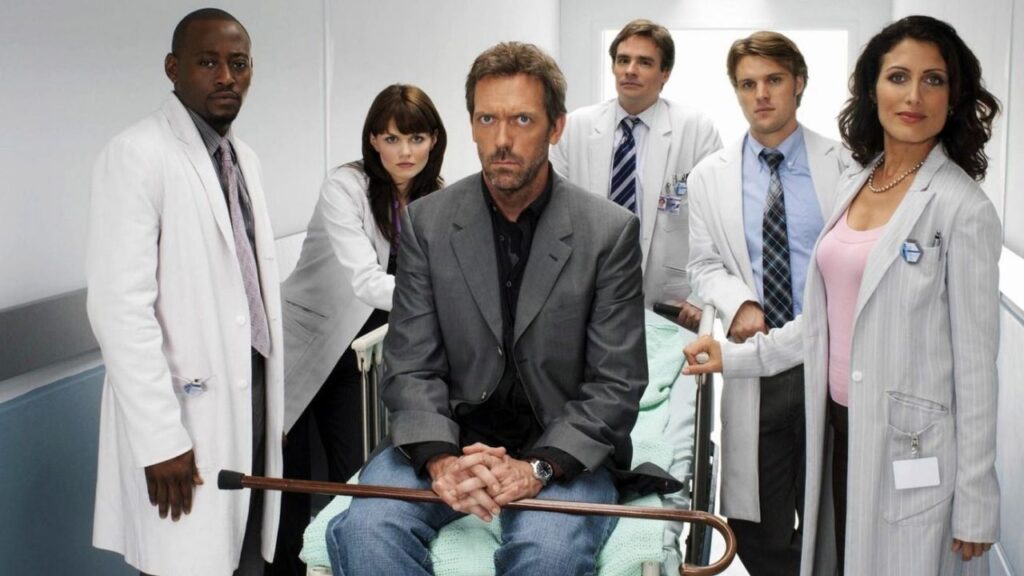 Synopsis: Hugh Laurie stars as the brilliant, but sarcastic Dr. Gregory House, a maverick physician who is devoid of bedside manner. While his behavior can border on antisocial, Dr. House thrives on the challenge of solving the medical puzzles that other doctors give up on. Together with his hand-picked team of young medical experts, he'll do whatever it takes in the race against the clock to solve the case. Check out each gripping episode featuring some of TV's hottest guest stars, including Carmen Electra, Chi McBride, Scott Foley and Sela Ward.
---
Also Read: Shows Like 'Hannibal' To Watch If You Miss the Series
---
Hannibal (Hulu & Plex)
Synopsis: FBI Agent Will Graham (Hugh Dancy) hunts the most notorious serial killers. Graham is both gifted and cursed with an extraordinary ability: he can think like his prey, seeing what they see and feeling what they feel. While pursuing an especially troubling, cannibalistic murderer, Special Agent Jack Crawford (Laurence Fishburne) teams Graham with a highly respected psychiatrist – a man with a taste for the criminally minded: Dr. Hannibal Lecter (Mads Mikkelsen).
---
Also Read: Shows Like 'Perry Mason' To Watch While Waiting for Season 2
---
Perry Mason (HBO Max)
Synopsis: The world's most renowned fictional lawyer is back on the case in this exciting HBO series that tells the origin story of master criminal defense attorney Perry Mason. Set in 1932 Los Angeles, this edgy, noirish update puts a new spin on the iconic character created by Erle Stanley Gardner and made famous by the classic TV show that ran from 1957 to 1966. The series begins with Mason (Matthew Rhys) living paycheck to paycheck as a low-rent private investigator who's haunted by his wartime experiences and managing the fallout of a broken marriage. During eight twisty, cliff-hanger episodes, Mason is determined to do what's right—even when it's not necessarily "legal"—as he digs into a controversial and politically loaded case, exposing a fractured city and a possible police coverup. The stellar cast includes John Lithgow, Tatiana Maslany, Juliet Rylance, Chris Chalk and Shea Whigham.
Mr. Mercedes (Peacock)
Synopsis: A demented killer taunts a retired police detective with a series of lurid letters and emails, forcing the ex-cop to undertake a private, and potentially felonious, crusade to bring the killer to justice before he can strike again. Based on the bestselling novel by Stephen King. Directed by Jack Bender and adapted for television and executive produced by David E. Kelley.
Synopsis: He's ingenious, he's phobic, he's obsessive-compulsive. Two-time Emmy and Golden Globe-winner Tony Shalhoub is former police detective Adrian Monk. The brilliant Monk is now back fighting crime and his abnormal fears of germs, cars, heights, crowds and virtually everything else known to man.
Lie to Me (Hulu)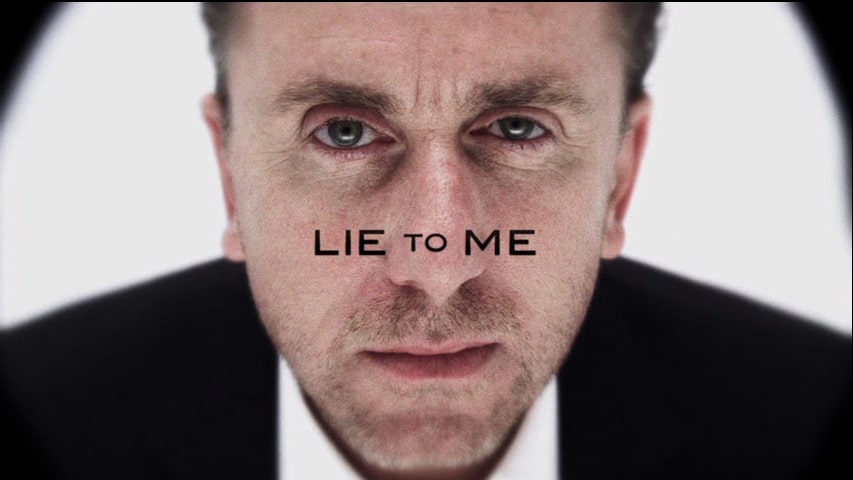 Synopsis: Cal heads up a private agency contracted by the FBI, local police, law firms, corporations, and private individuals when they hit roadblocks in their searches for the truth. Joining him are a variety of experts in the field of behavioral evaluation: Dr. Gillian Foster is a gifted psychologist and Cal's professional partner, a woman whose guidance Cal needs, whether he knows it or not; Will Loker is Cal's lead researcher, and he is so aware of the human tendency to lie that he has decided to uncomplicate matters and practice what he terms "radical honesty": he says everything on his mind at all times. Ria Torres, the newest member of the team, arrives at the truth differently by acting more on instinct and using her natural, less-studied ability to read body language and catch certain clues that Cal's other pledges may miss. Lie To Me probes how people can deceive themselves just as easily as they deceive others, and explores the idea that there is nothing more revealing than when we choose to tell the truth and when we decide to lie.
---
Also Read: Best Shows Like 'Prodigal Son' To Watch If You Miss the Series
---
Prodigal Son (HBO Max)
Synopsis: Malcolm Bright knows how killers think and how their minds work. Why? His father is "The Surgeon," a serial killer who has taken the lives of more than 20 people. PRODIGAL SON follows criminal psychologist Bright as he goes inside the minds of murderers to help the NYPD solve cases. He works with NYPD Detective Gil Arroyo, a seasoned lawman and Bright's surrogate father; Detective Dani Powell, a headstrong cop; Edrisa Tanaka, an off-center coroner; and Detective JT Tarmel, who questions whether Bright is a psychopath himself. But Bright's best resource for solving crimes is his homicidal-yet-oddly-loving father, Martin Whitly. As Bright helps track down dangerous criminals, he also battles his own demons — and it doesn't help that his mother, former leading socialite Jessica Whitly, has an opinion on every aspect of Bright's life. He has the support of his annoyingly normal sister Ainsley, a news reporter. Malcolm Bright isn't a serial killer — he was just raised by one.
Synopsis: When notorious serial killer Joe Carroll (James Purefoy) escapes from death row and embarks on a new killing spree, the FBI calls former agent Ryan Hardy (Kevin Bacon), who captured Carroll nine years earlier, after Carroll murdered 14 female students on a college campus where he taught literature. Knowing Carroll better than anyone and close with Carroll's ex-wife, Hardy works closely with an FBI team and soon discovers that Carroll was not only communicating with a network of killers in the outside world, but has much more planned than just a prison escape – and there's no telling how many additional killers are out there. As Hardy and the FBI team are challenged by the ever-growing web of murder around them, masterminded by the diabolical Carroll, Hardy will not only get a second chance to capture Carroll, but another shot at redemption, as he faces not one but an entire cult of serial killers.
---
Also Read: Best Shows Like 'True Detective' To Watch If You Miss The Series
---
True Detective (HBO Max)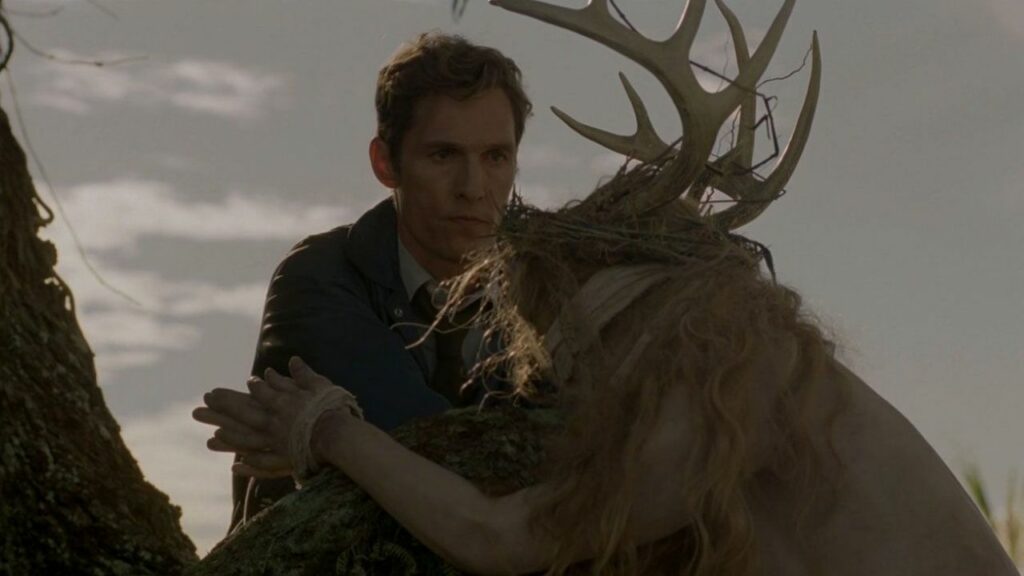 Synopsis: Touch darkness and darkness touches you. From creator/executive producer Nic Pizzolato comes this searing crime drama series that follows troubled cops and the intense investigations that drive them to the edge. Each season features a star-studded new cast involved in cases that will have you on the edge of your seat. In Season 1, it was Matthew McConaughey and Woody Harrelson as two polar opposite cops on the hunt for a serial killer in Louisiana. In Season 2, a bizarre murder case brings together three law-enforcement officers (Colin Farrell, Rachel McAdams, Taylor Kitsch) and a career criminal (Vince Vaughn). Season 3 of the hit series stars Mahershala Ali as a retired detective who has been tormented for 35 years by a case involving the disappearance of a 12-year-old boy and his 10-year-old sister.
Synopsis: Emmy and Golden Globe winner Gillian Anderson (The X-Files) smolders as a British detective summoned to Belfast to solve a high-profile murder. She quickly recognizes the signs of a serial killer, but the culprit (Jamie Dornan, Once Upon a Time) has already targeted his next victim.