White Collar is one of the best buddy crime comedy series. The USA Network series debuted in 2009 and garnered millions of fans because of its brilliant storylines and complex characters. White Collar follows Neal Caffrey, a very charming con artist who starts working with FBI agent Peter Burke as an FBI consultant. White Collar ended its run after five seasons over eight years ago in 2014 and the fans of the series have surely missed it so if you also miss the series here are some shows you might like.
---
Also Read: Best Shows Like 'The Mentalist' To Watch If You Miss the Series
---
The Mentalist (HBO Max)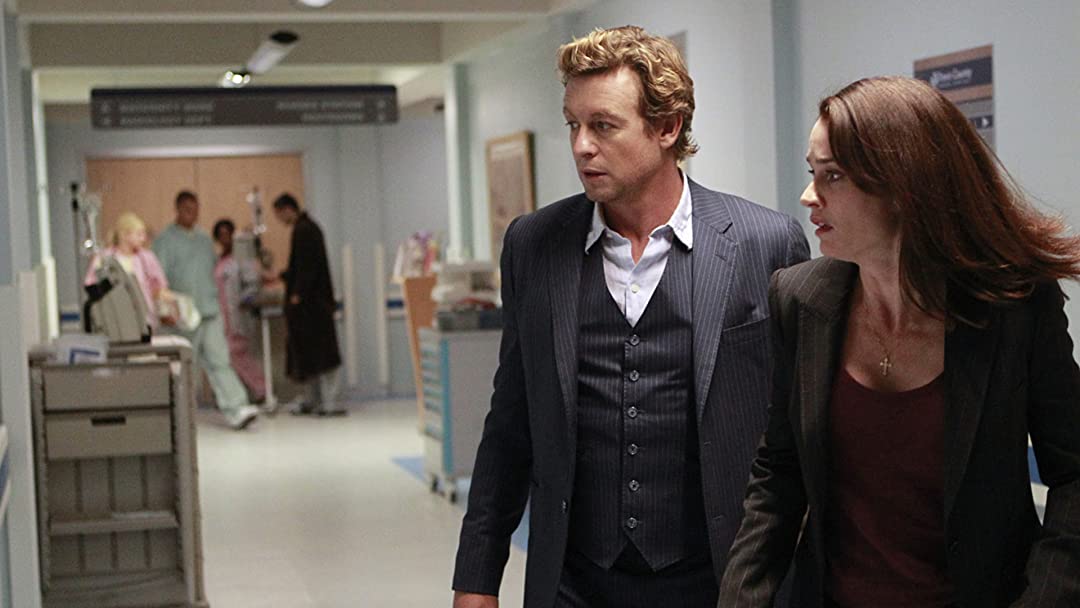 Synopsis: Golden Globe nominee Simon Baker stars as Patrick Jane, an independent consultant for the California Bureau of Investigation with a remarkable track record for solving serious crimes using only his razor sharp skills of observation. Notorious for his blatant lack of protocol and his semi-celebrity past as a psychic (whose paranormal abilities he now admits he feigned), Jane's role in cracking a series of tough high-profile cases is highly valued by his fellow agents. However, no-nonsense Senior Agent Teresa Lisbon alternates between reluctantly acknowledging Jane's usefulness and blasting him for his theatrics, narcissism and dangerous lack of boundaries. Lisbon's team includes agents Kimball Cho, Wayne Rigsby and rookie Grace Van Pelt, who all think Jane's a loose cannon but admire his charm and knack for clearing cases.
---
Also Read: Shows Like 'Sneaky Pete' To Watch if You Miss the Series
---
Synopsis: From the creator of Justified and Executive Producer Bryan Cranston comes an exciting new series about a con-man, Marius (Giovanni Ribisi), on the run from a vicious gangster. Marius hides by assuming the identity of his prison cellmate, Pete, and takes cover with Pete's estranged family – a colorful group (headed by Margo Martindale) with well-guarded and dangerous secrets of their own.
---
Also Read: Best Shows Like 'Psych' To Watch If You Miss the Series
---
Synopsis: Shawn Spencer happens to possess some uncanny powers of observation thanks to his father, Henry, a former police officer who taught his son to remember even the smallest details of his surroundings. When Shawn is accused of committing a crime that he actually solved, he convinces the cops that he's a psychic — and with the reluctant help of his best friend, Gus, Shawn starts solving cases for a skeptical but increasingly impressed police force.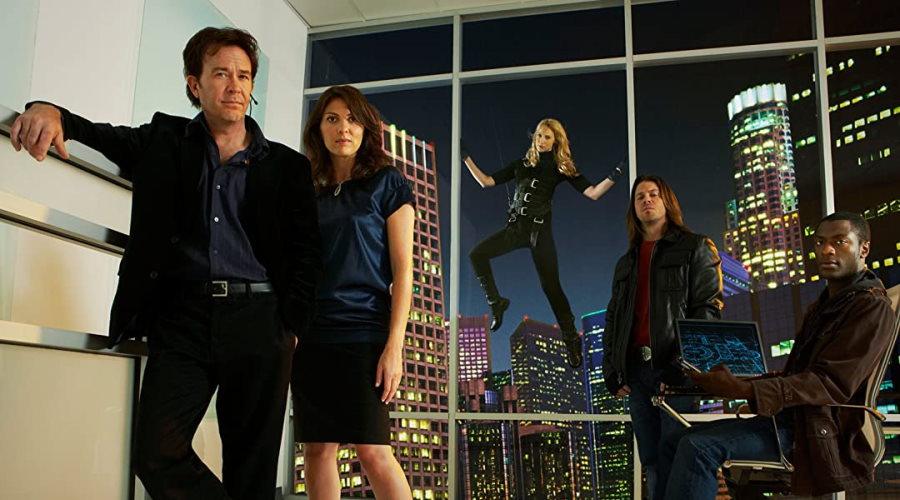 Synopsis: A highly skilled team forms to settle scores against those who use power and wealth to victimize others. The team is Nate Ford (the brains), Sophie Devereaux (the grifter), Eliot Spencer (the hitter), Alec Hardison (the hacker), and Parker (the theif).
Elementary (Hulu)
Synopsis: Elementary stars Jonny Lee Miller as Detective Sherlock Holmes and Lucy Liu as Dr. Joan Watson in a modern-day drama about a crime-solving duo that cracks the NYPD's most impossible cases. Initially sober companion and client, Holmes and Watson's relationship evolved into a symbiotic professional investigative partnership. They are the top homicide consultants for Captain Thomas Gregson and work regularly alongside Detective Marcus Bell. The pair entered into a mutually beneficial arrangement with Shinwell Johnson, an ex-convict who shared his expertise of the city's underworld in exchange for them teaching him how to be an effective FBI informant. The trio's alliance ended when Shinwell attacked Holmes after he and Watson discovered Shinwell committed an unsolved murder. The assault caused Holmes to suffer memory loss and hallucinations, a secret which compromises his work and relationship with Watson, and forces him to seek neurological help. Holmes copes with his health crisis by refocusing on his sobriety and discovers a new ally in Michael, a fellow addict who once found the strength to stay sober from Sherlock's own words in past meetings. As Holmes struggles with uncharacteristic vulnerability, he fights to salvage his career and his friendship with Watson, which he values above all else.
---
Also Read: Best Shows Like 'Suits' To Watch If You Miss the Series
---
Synopsis: Suits delves into the fast-paced, high-stakes world of Manhattan Corporate law firm where hotshot attorney, Harvey Specter (Gabriel Macht) makes a risky move by hiring legal prodigy Mike Ross (Patrick J. Adams) as his new associate despite not having a college or law degree. The two are forced to keep up the charade as they become an irrepressible duo. Boundaries are crossed, alliances are tested and fallouts are inevitable in the riveting nine seasons which also stars Meghan Markle, Gina Torres, Sarah Rafferty, Rick Hoffman, Dulé Hill, Amanda Schull and Katherine Heigl.
Synopsis: After covert U.S. intelligence operative Michael Westen (Jeffrey Donovan) is suddenly "burned," he's denied access to his bank accounts and assets, and he's no longer protected by his agency. While he struggles to find out who betrayed him, he continues to fight crime lords, drug cartels, and even terrorists.
---
Also Read: Best Comedy Shows Like 'Chuck' To Watch If You Are Still Waiting For 'The Chuck Movie'
---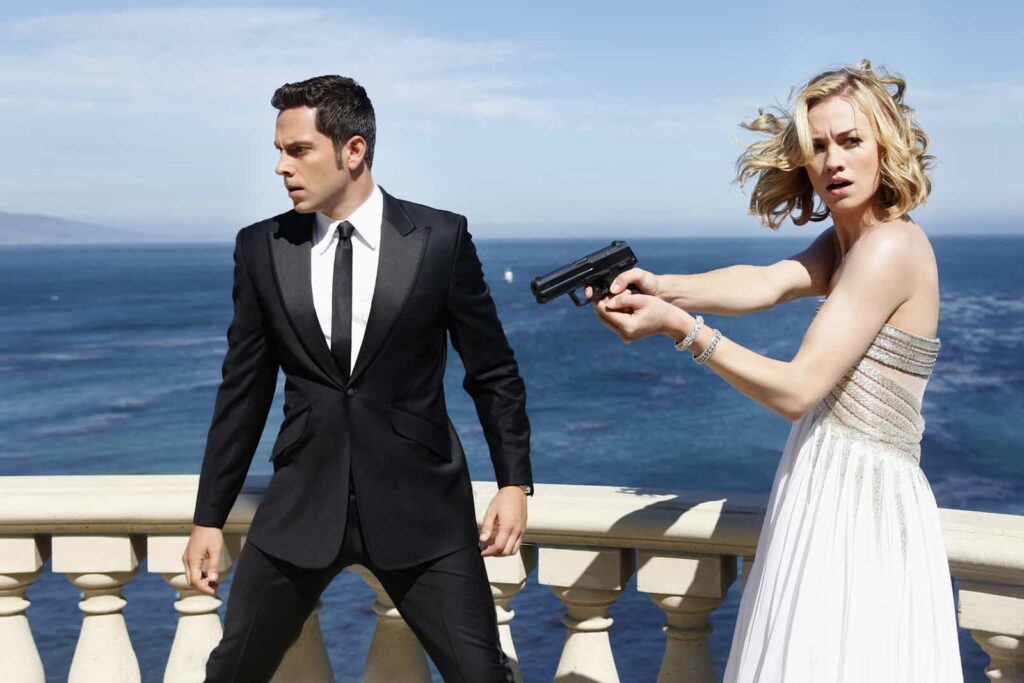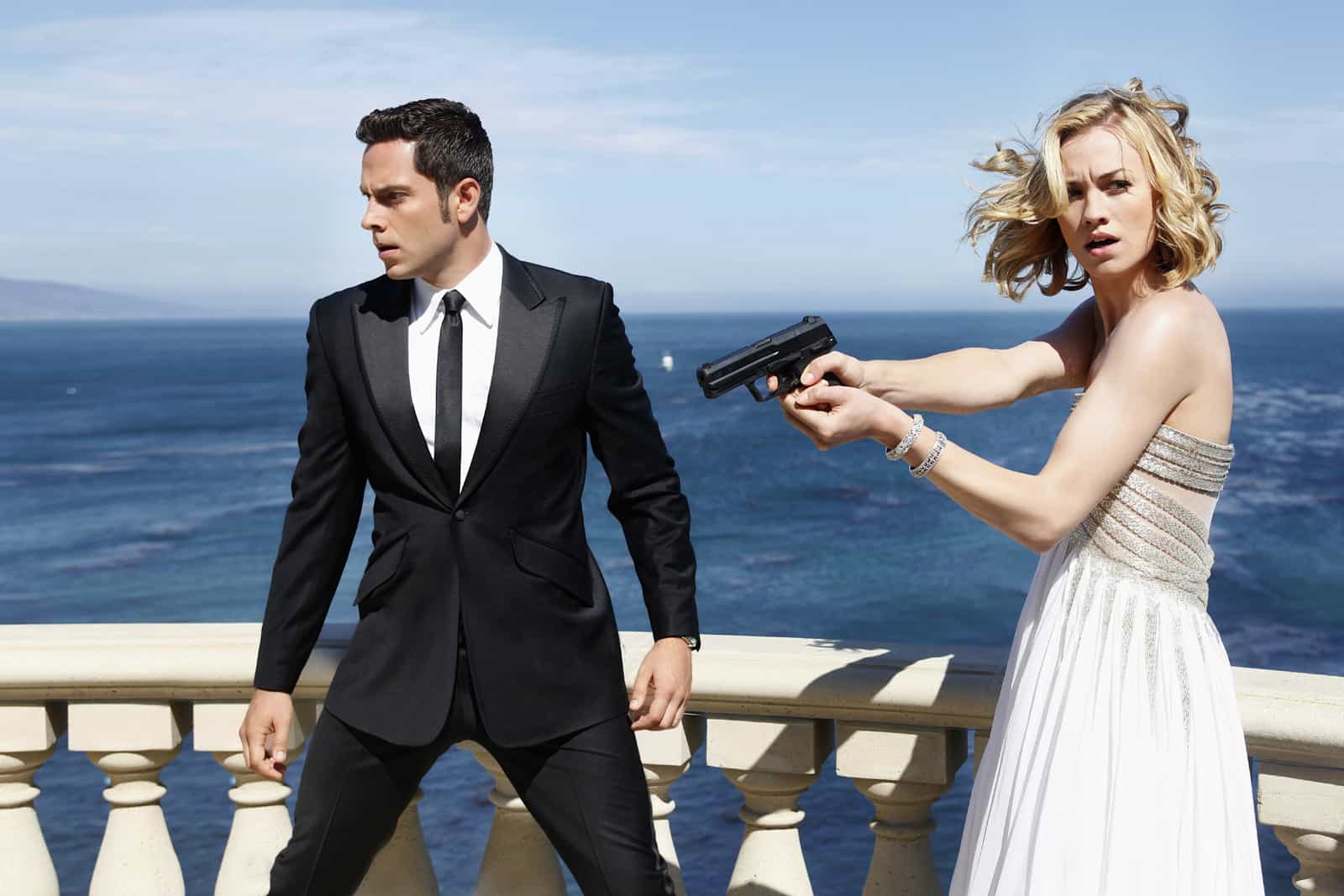 Synopsis: When Chuck Bartowski opens an e-mail subliminally encoded with government secrets, he unwittingly downloads an entire server of sensitive data into his brain. Now, the fate of the world lies in the unlikely hands of a guy who works at a Buy More Electronics store. Instead of fighting computer viruses, he must now confront assassins and international terrorists. With the government's most precious secrets in Chuck's head, Major John Casey of the National Security Agency assumes the responsibility of protecting him. His partner is the CIA's top agent — and Chuck's first date in years — Sarah Walker. They'll try to keep him safe by trading in his pocket protector for a bulletproof vest. Also starring are Joshua Gomez as Morgan Grimes, Chuck's best buddy, and Sarah Lancaster as Chuck's ever-supportive sister, Ellie.
Breakout Kings (Hulu)
Synopsis: From the writers/producers of the hit series Prison Break, comes Breakout Kings, A&E's new action-packed drama series following an unconventional partnership between the U.S. Marshals' office and a group of convicts as they work to catch fugitives on the run.
---
Also Read: Best Shows Like 'The Blacklist' To Watch While Waiting For Season 10
---
The Blacklist (Netflix)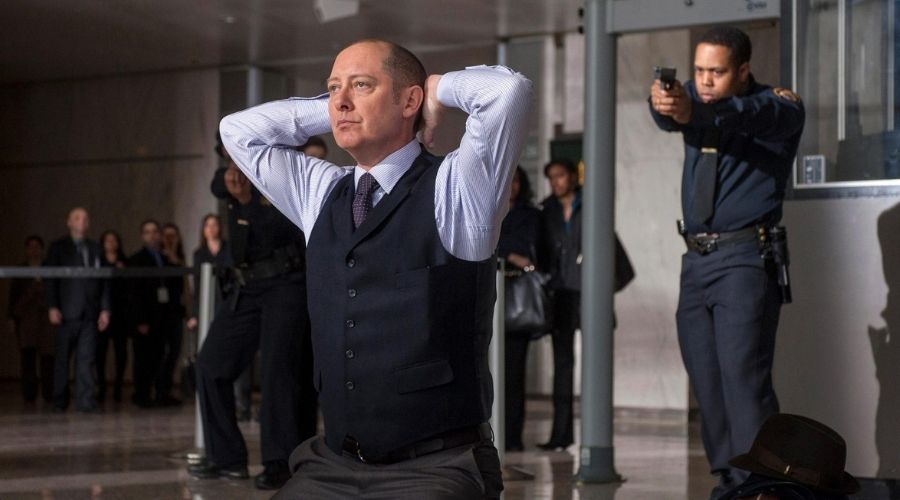 Synopsis: For decades, ex-government agent Raymond "Red" Reddington (James Spader, TV's "The Office," "Boston Legal") has been one of the FBI's most wanted fugitives. Brokering shadowy deals for criminals across the globe, Red was known by many as "The concierge of Crime." Now, he's mysteriously surrendered to the FBI with an explosive offer: he will help catch the world's most elusive criminals, under the condition that he speaks only to Elizabeth "Liz" Keen (Megan Boone, TV's "Law & Order: Los Angeles"), an FBI profiler fresh out of Quantico. For Liz, it's going to be one hell of a first day on the job.