The Punisher is one of the most gritty and violent series based on Marvel comics. The Netflix Marvel series is a dark and violent portrayal of a man who has lost everything and is now on the path to revenge in the most brutal way he could get it. The Punisher ran for two seasons on Netflix but after that, it was canceled because Disney decided that they want to take the Netflix Marvel shows on their own streaming service Disney+, which has already announced that they will be making a new season of the fan-favorite series Daredevil starring the original star Charlie Cox but as far as the new season of The Punisher goes its fate is still up in the air. So, if you also miss the series here are some shows you should watch to pass the time.
---
Also Read: Shows Like 'Daredevil' To Watch While Waiting For Season 4
---
Daredevil (Disney+)
Synopsis: Daredevil follows Matt Murdock, attorney by day and vigilante by night. Blinded in an accident as a child, Murdock uses his heightened senses as Daredevil, fighting crime on the streets of New York after the sun goes down. His efforts are not welcomed by powerful businessman Wilson Fisk-aka Kingpin- and others whose interests collide with those of Daredevil.
---
Also Read: Sci-Fi Shows Like 'Altered Carbon' To Watch If You Miss the Series
---
Altered Carbon (Netflix)
Synopsis: Based on the classic cyberpunk noir novel by Richard K. Morgan, Altered Carbon is an intriguing story of murder, love, sex, and betrayal, set more than 300 years in the future. Society has been transformed by new technology: consciousness can be digitized; human bodies are interchangeable; death is no longer permanent. Takeshi Kovacs is the lone surviving soldier in a group of elite interstellar warriors who were defeated in an uprising against the new world order. His mind was imprisoned, "on ice", for centuries until Laurens Bancroft, an impossibly wealthy, long-lived man, offers Kovacs the chance to live again. In exchange, Kovacs has to solve a murder … that of Bancroft himself.
---
Also Read: Shows Like 'Watchmen' To Watch If You Miss the Series
---
Watchmen (HBO Max)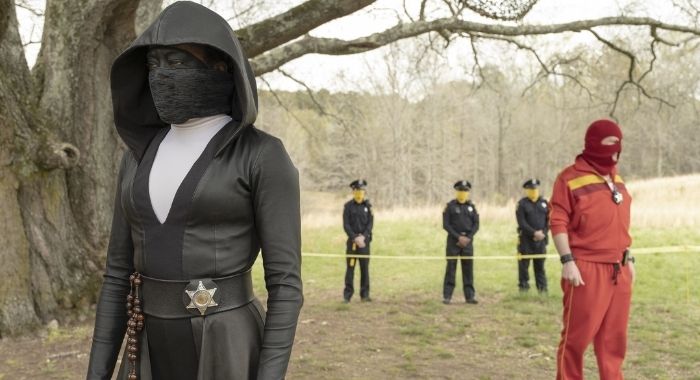 Synopsis: Set in an alternate history where masked vigilantes are treated as outlaws, this epic series from executive producer Damon Lindelof (Lost; HBO's The Leftovers) embraces the nostalgia of the original groundbreaking graphic novel of the same name, while attempting to break new ground of its own. Regina King (HBO's The Leftovers) leads the cast as Angela Abar, who wears two masks; one as a lead detective in The Tulsa Police Force and another as wife and mother of three. The cast also includes Jeremy Irons, Don Johnson, Jean Smart, Tim Blake Nelson, Louis Gossett Jr., Yahya Abdul-Mateen II, Tom Mison, Frances Fisher and Sara Vickers.​
---
Also Read: Shows Like 'Hunters' To Watch If You Already Miss the Series
---
Synopsis: Hunters, created by David Weil, premiered exclusively February 21, 2020 on Prime Video. Executive produced by Academy Award-winner Jordan Peele and led by legendary Academy Award-winner Al Pacino and Logan Lerman, Hunters follows a diverse band of Nazi hunters living in 1977 New York City. The Hunters, as they're known, have discovered that hundreds of high-ranking Nazi officials are living among us and conspiring to create a Fourth Reich in the United States. The eclectic team of Hunters will set out on a quest to bring the Nazis to justice and thwart their new genocidal plans. The series also stars Jerrika Hinton, Josh Radnor, Kate Mulvany, Tiffany Boone, Greg Austin, Louis Ozawa, Carol Kane, Saul Rubinek, Dylan Baker and Lena Olin. Hunters, produced by Amazon Studios, Peele's Monkeypaw Productions and Sonar Entertainment, is executive produced by Weil who serves as co-showrunner alongside executive producer Nikki Toscano.
---
Also Read: Shows Like 'Arrow' To Watch If You Miss the Series
---
Arrow (Netflix)
Synopsis: After a violent shipwreck, onetime billionaire Oliver Queen was missing and presumed dead for five years before being discovered alive on a remote island in the North China Sea. He returned home to Star City, intent on righting the wrongs done by his family and fighting injustice. As the Green Arrow, Oliver successfully fought for his beloved city with the help of his team, including former soldier John Diggle, computer-science expert Felicity Smoak, former protégé Roy Harper, his vigilante sister Thea Queen, street-savvy Rene Ramirez, metahuman Dinah Drake, brilliant inventor Curtis Holt and Laurel Lance. Based on the fan-favorite DC series, The Complete Series of the reimagined Arrow is shot through with danger, intrigue and hard-hitting vigilante action. And while the adventures intensify to the series' dramatic climax, Oliver learns the true cost of being a hero as he takes aim at his final legacy.
Warrior (HBO Max)
Synopsis: Warrior is an action-charged series set in the ruthless world of San Francisco in the late 1800s, pitting rival Chinatown crime families against one another, against the police, and against an overtly racist white working class. Inspired by the writings of the late Bruce Lee, the series follows Ah Sahm (Andrew Koji), a martial-arts prodigy who emigrates from China to San Francisco under mysterious circumstances and becomes a hatchet man for the Hop Wei, one of Chinatown's most powerful tongs (Chinese organized crime families).
---
Also Read: Shows Like 'Reacher' To Watch While Waiting For Season 2
---
Synopsis: Reacher follows Jack Reacher, a veteran military police investigator who has just recently entered civilian life. Reacher is a drifter, carrying no phone and the barest of essentials as he travels the country and explores the nation he once served. When Reacher arrives in the small town of Margrave, Georgia, he finds a community grappling with its first homicide in 20 years. The cops immediately arrest him and eyewitnesses claim to place Reacher at the scene of the crime. While he works to prove his innocence, a deep-seated conspiracy begins to emerge, one that will require Reacher's keen mind and hard-hitting fists to deal with. One thing above all is for sure: They picked the wrong guy to take the fall.
---
Also Read: Shows Like 'Preacher' To Watch If You Miss the Series
---
Preacher (Hulu)
Synopsis: Based on the hit comic book series, Preacher is the edgy story of Jesse Custer, a conflicted preacher in a small Texas town who is inhabited by a mysterious entity that allows him to develop a highly unconventional power. With his fearless sidekicks, Tulip and Cassidy, he embarks on a wild, dark journey that is unlike any other.
---
Also Read: Gritty Shows Like 'Peaky Blinders' To Watch If You Miss the Series
---
Peaky Blinders (Netflix)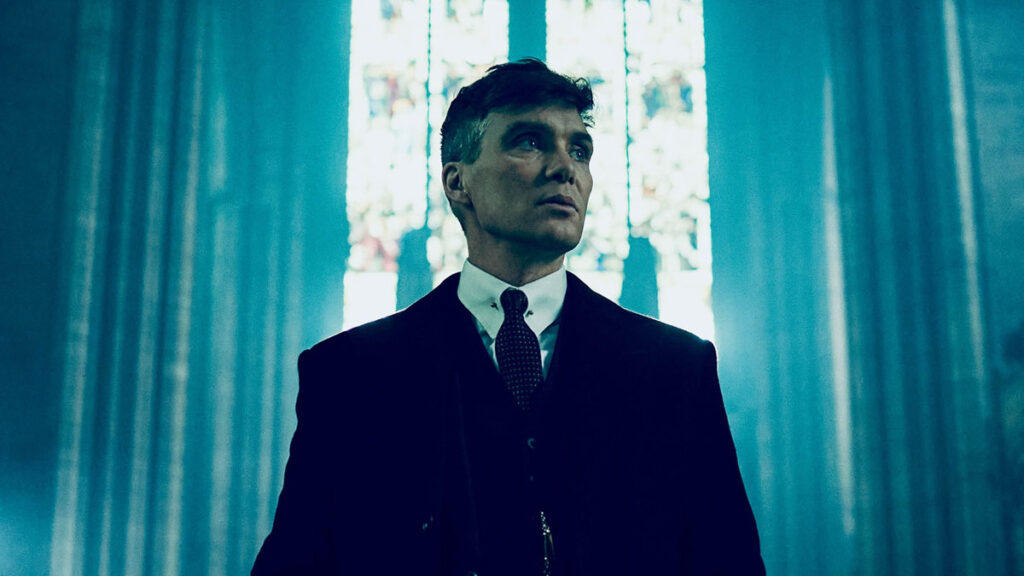 Synopsis: Britain in 1919 is a tumultuous mix of despair and hedonism, a nation cleaned out by the extravagances of the Great War. Returning soldiers, newly minted revolutionaries and criminal gangs all fight for survival in an industrial landscape gripped by economic upheaval. Based on a true story, this drama follows a gang in Birmingham as they rise to become the most feared and powerful in town.
Luke Cage (Disney+)
Synopsis: After a sabotaged experiment leaves him with super strength and unbreakable skin, LUKE CAGE becomes a fugitive trying to rebuild his life in modern day Harlem, New York City. But he is soon pulled out of the shadows and must fight a battle for the heart of his city – forcing him to confront a past he had tried to bury.