Sharp Objects is an HBO limited series with brilliantly written flawed and messy characters. Camille Preaker is the lead character in the series and she is played by the genius actor Amy Adams. Sharp Objects is based on a novel of the same name by the "Gone Girl" famed author Gillian Flynn. The HBO series follows Camille Preaker, a crime reporter who is struggling with alcoholism as she returns to her hometown to investigate the murder of two young girls. Camille stays with her critical socialite mother, Adora played by Patricia Clarkson. As the story progresses Camille is forced to face her own past and demons. Almost every critic alive praised Sharp Objects' writing for its brilliant story and characters. So, if you liked the series here are more shows like Sharp Objects for you to watch.
---
Also Read: Shows Like 'Broadchurch' To Watch If You Miss the Series
---
Broadchurch (The Roku Channel)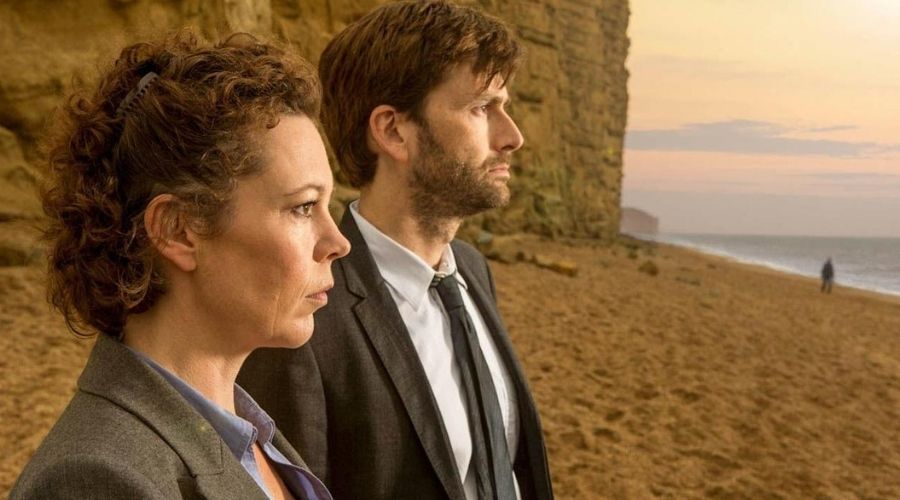 Synopsis: Critically acclaimed, BAFTA award-winning drama Broadchurch explores what happens to a small community when it suddenly becomes the focus of a police investigation, following the tragic and mysterious death of an eleven year- old boy. Police officers DI Alec Hardy (David Tennant) and DS Ellie Miller (Olivia Colman) were called in to investigate the case, and found that the killer was closer to home than they could ever have imagined.
---
Also Read: Shows Like 'Mindhunter' To Watch If You Miss the Series
---
Mindhunter
Synopsis: In the late 1970s two FBI agents expand criminal science by delving into the psychology of murder and getting uneasily close to all-too-real monsters. Mindhunter features Jonathan Groff (Looking), Holt McCallanay (Sully), Anna Torv (Fringe) and Hannah Gross (Unless). The series is directed by David Fincher (Gone Girl, The Social Network, Zodiac), Asif Kapadia (Amy, Senna), Tobias Lindholm (A War, A Hijacking) and Andrew Douglas (The Amityville Horror, U Want Me 2 Kill Him?). Fincher, Joshua Donen (Gone Girl, The Quick and the Dead) Charlize Theron (Girlboss, Hatfields & McCoys) and Cean Chaffin (Gone Girl, Fight Club) are Executive Producers.
Top of the Lake (Hulu)
Synopsis: A powerful and haunting mystery from Academy Award® winning writer/director Jane Campion. While visiting her dying mother, Detective Robin Griffin begins investigating the disappearance of Tui Mitcham, the twelve-year-old pregnant daughter of the local drug patriarch. As Robin finds out more about Tui, her world starts to unravel uncovering difficult secrets from her past.
---
Also Read: Shows Like 'Big Little Lies' To Watch If You Miss the Series
---
Big Little Lies (HBO Max)
Synopsis: Based on Liane Moriarty's bestselling book, this subversive, darkly comedic drama series tells the tale of three mothers of first-graders whose seemingly perfect lives unravel to the point of murder. Reese Witherspoon, Nicole Kidman and Shailene Woodley head up a stellar cast in this Monterey-set drama that begins with a suspicious homicide at an elementary-school fundraiser. Though the victim and the perpetrator initially remain a mystery, it appears that the murder was spawned by rivalries and secrets surrounding the trio of young moms. Alexander Skarsgard, Laura Dern, Adam Scott, Zoe Kravitz, James Tupper and Jeffrey Nordling co-star.
The Night Of (HBO Max)
Synopsis: A probing contemporary look at crime, the presumption of guilt and the urban prison system, The Night Of delves into the intricacies of a complex New York City murder case with compelling cultural and political overtones. Played out over the course of eight riveting hours, The Night Of offers viewers an invigorating new take on the crime-drama genre, exploring the vagaries of a single murder case through multiple,contentious points of view. Starring John Turturro as an embattled defense attorney and Riz Ahmed as his young Pakistani-American client, the story centers around the brutal murder of a young woman on Manhattan's Upper West Side, examining the initial police investigation, arrest, and imprisonment of the prime suspect – a likeable, unassuming college student who finds himself and his family thrown into the pit of NYC's criminal, legal, penal and judicial system. Meanwhile, his lawyer, an inveterate "precinct trawler" who lucks into the biggest case of his life, becomes entangled in a web of complicated legal maneuverings by detectives and rival attorneys that undermine his ability to try the case. Written by Steven Zaillian (Oscar®-winning writer of Schindler's List) and Richard Price (The Wire, Oscar®-nominated for the adapted screenplay of The Color of Money), The Night Of takes an unvarnished look at both the multifaceted NYC criminal- justice system and the feral purgatory of Rikers Island, where the accused await trial for felony crimes.
---
Also Read: Shows Like 'Mare of Easttown' To Watch If You Miss the Series
---
Mare of Easttown (HBO Max)
Synopsis: Kate Winslet stars in this limited series as a small-town Pennsylvania detective who investigates a local murder as her own life crumbles around her. Also with Julianne Nicholson, Jean Smart, Angourie Rice, Evan Peters, Cailee Spaeny, David Denman, John Douglas Thompson, Patrick Murney, Ben Miles, James McArdle, Sosie Bacon, Joe Tippett and Neal Huff.
The Killing (Hulu)
Synopsis: Based on the Danish series Forbrydelsen, THE KILLING follows various murder investigations led by homicide detectives "Sarah Linden" (Mireille Enos) and "Stephen Holder" (Joel Kinnaman). Seasons one and two chronicled the "Rosie Larsen case," with Linden and Holder investigating the murder of a teenage girl. Picking up one year after the close of that investigation, season three followed the detectives on their search for a runaway girl, leading them to discover a gruesome string of murders that connected to a previous investigation by Linden.
---
Also Read: Shows Like 'True Detective' To Watch If You Miss The Series
---
True Detective (HBO Max)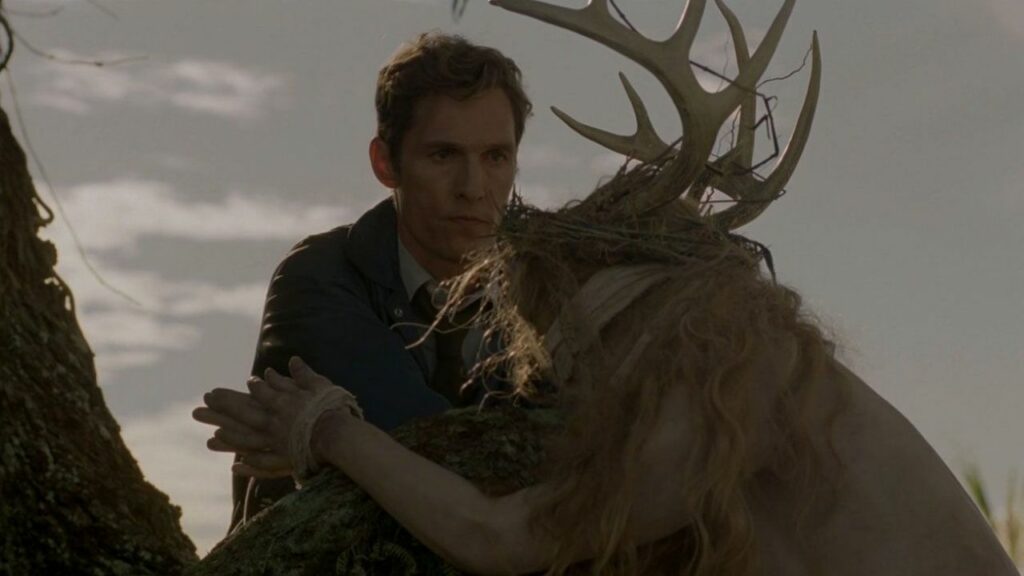 Synopsis: Touch darkness and darkness touches you. From creator/executive producer Nic Pizzolato comes this searing crime drama series that follows troubled cops and the intense investigations that drive them to the edge. Each season features a star-studded new cast involved in cases that will have you on the edge of your seat. In Season 1, it was Matthew McConaughey and Woody Harrelson as two polar opposite cops on the hunt for a serial killer in Louisiana. In Season 2, a bizarre murder case brings together three law-enforcement officers (Colin Farrell, Rachel McAdams, Taylor Kitsch) and a career criminal (Vince Vaughn). Season 3 of the hit series stars Mahershala Ali as a retired detective who has been tormented for 35 years by a case involving the disappearance of a 12-year-old boy and his 10-year-old sister.
Synopsis: When Daniel Holden is released after nearly 20 years of complete isolation on Death Row, he returns as an outsider to his family, to his community and to the times. Having spent his entire adult life waiting to die, the walls suddenly come crumbling down setting Daniel free in a world he no longer understands. Daniel's unexpected release throws his families' small town into disarray, which ripples out to all the people connected to his case – the prosecutor who rode the notoriety to become a State Senator, the Sheriff who pushed the boundaries of the investigation, and the entire town of Paulie that blamed him for killing one of their own. Like a deadly spark, Daniel's release reignites the mystery, the power plays, and the questionable justice that condemned him.
---
Also Read: Shows Like 'The Sinner' To Watch If You Miss the Series
---
The Sinner (Netflix)
Synopsis: The Sinner follows a young mother (Jessica Biel) who, when on a day trip with her husband (Christopher Abbott) and son, commits a startling act of violence and, to her horror, has no idea why. The event launches an inverted and utterly surprising crime thriller whose driving force is not the "who" or the "what"—but the "why." When an investigator (Bill Pullman) finds himself obsessed with uncovering the woman's buried motive, together they travel a harrowing journey into the depths of her psyche and the violent secrets hidden in her past.