Sweet Tooth is definitely the sweetest post-apocalyptical series ever made. Based on a DC Comics of the same name by Jeff Lemire, the brilliant sci-fi fantasy series follows a half-human and half-deer boy as he searches for new beginnings with his scary-looking protector. Sweet Tooth grabbed everybody's attention upon its release in 2021, and all of the fans recently enjoyed its second season on Netflix. So, here are some more brilliant shows like Sweet Tooth to watch while hoping for Season 3.
---
Also Read: Shows Like 'His Dark Materials' To Watch If You Miss the Series
---
His Dark Materials (HBO Max)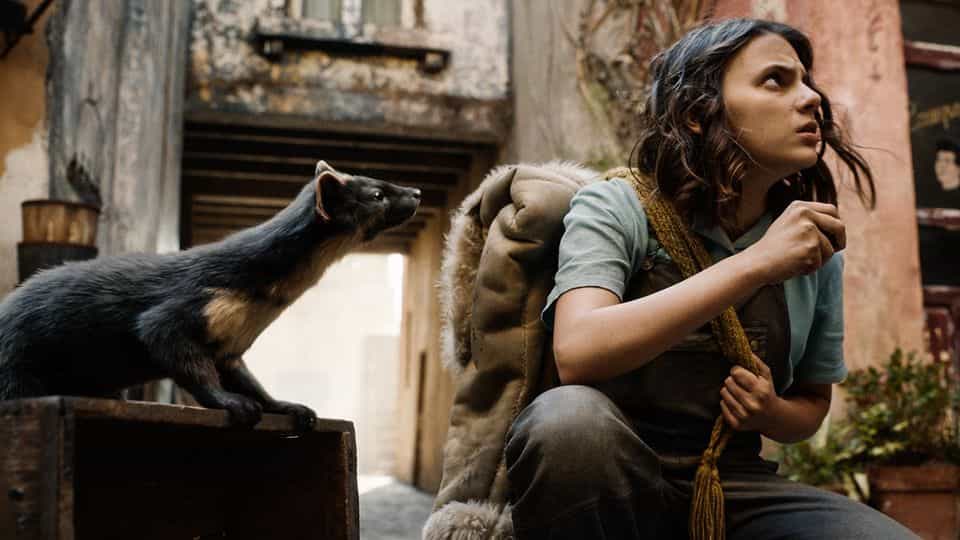 Synopsis: His Dark Materials stars Dafne Keen, James McAvoy, Ruth Wilson and Lin-Manuel Miranda. Adapting Philip Pullman's award-winning trilogy of the same name, which is considered a modern masterpiece of imaginative fiction, the first season follows Lyra, a seemingly ordinary but brave young woman from another world. Her search for a kidnapped friend uncovers a sinister plot involving stolen children, and becomes a quest to understand a mysterious phenomenon called Dust. As she journeys through the worlds, including our own, Lyra meets Will, a determined and courageous boy. Together, they encounter extraordinary beings and dangerous secrets, with the fate of both the living — and the dead — in their hands.
The Shannara Chronicles (Tubi)
Synopsis: The Shannara Chronicles is based on the best-selling fantasy novels by Terry Brooks. Set thousands of years after the destruction of our civilization, the story follows an Elven Princess, Amberle, a half-human half-elf, Wil, and a human, Eretria, as they embark on a quest to stop a Demon army from destroying the Four Lands.
The Rain (Netflix)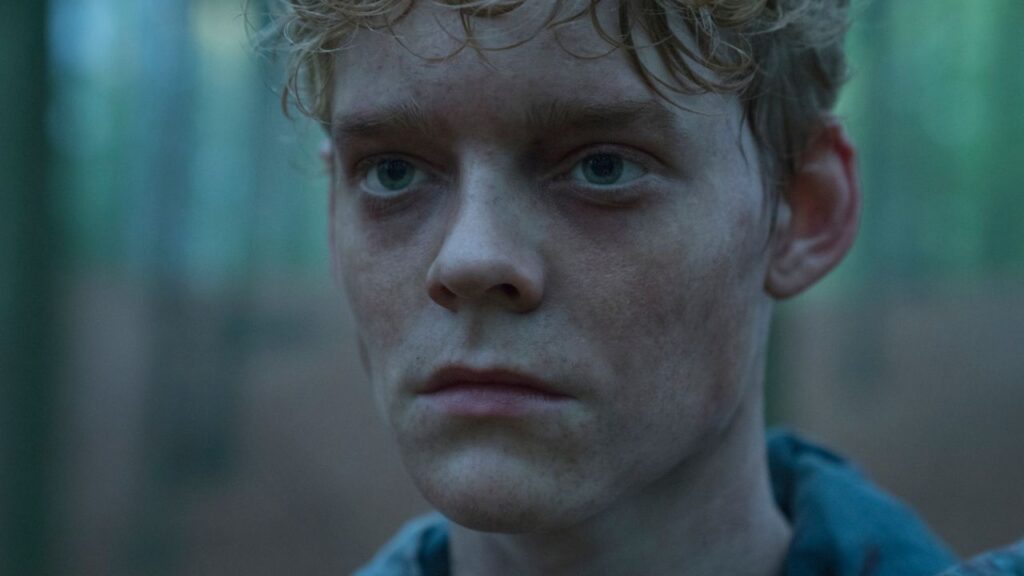 Synopsis: The world as we know it has ended. Six years after a brutal virus wiped out almost all humans in Scandinavia, two siblings join a group of young survivors set out to find out whether a new world has begun somewhere else. They all hope that the siblings' father is somewhere out there with answers. Set free from the rules of civilized society, each of the young members of the group has the freedom to be who they want to be. But they all struggle with their own selves, and the fact that even in a post-apocalyptic world there's love, jealousy, coming of age, and every problem they thought they'd left behind with the disappearance of the world as they knew it.
---
Also Read: Shows Like 'The Mandalorian' To Watch After Season 3
---
The Mandalorian (Disney+)
Synopsis: After the stories of Jango and Boba Fett, another warrior emerges in the Star Wars universe. "The Mandalorian" is set after the fall of the Empire and before the emergence of the First Order. We follow the travails of a lone gunfighter in the outer reaches of the galaxy, far from the authority of the New Republic.
---
Also Read: Shows Like 'Stranger Things' To Watch After Season 4
---
Stranger Things (Netflix)
Synopsis: 99 out of a hundred times, the missing kid is with a parent or relative. What about the other time? A love letter to the supernatural classics of the 80's, Stranger Things is the story of a young boy who vanishes into thin air. As friends, family and local police search for answers, they are drawn into an extraordinary mystery involving top-secret government experiments, terrifying supernatural forces and one very strange little girl. Stranger Things stars Winona Ryder, David Harbour, Finn Wolfhard, Millie Brown, Gaten Matarazzo, Caleb McLaughlin, Noah Schnapp, Natalia Dyer, Cara Buono, Charlie Heaton, and Matthew Modine.
---
Also Read: Shows Like 'Doom Patrol' To Watch While Waiting For Season 4
---
Synopsis: DOOM PATROL reimagines one of DC's most beloved groups of Super Heroes: Robotman aka Cliff Steele (series star BRENDAN FRASER), Negative Man aka Larry Trainor (series star MATT BOMER), Elasti-Woman aka Rita Farr (series star APRIL BOWLBY) and Crazy Jane (series star DIANE GUERRERO), led by modern-day mad scientist Niles Caulder aka The Chief (series star TIMOTHY DALTON). Each member of the Doom Patrol suffered a horrible accident that gave them superhuman abilities, but also left them scarred and disfigured. Traumatized and downtrodden, the team found their purpose through The Chief, coming together to investigate the weirdest phenomena in existence. Following the mysterious disappearance of The Chief these reluctant heroes will find themselves in a place they never expected to be, called to action by none other than Cyborg (series star JOIVAN WADE), who comes to them with a mission hard to refuse. Part support group, part Super Hero team, the Doom Patrol is a band of superpowered freaks who fight for a world that wants nothing to do with them. Based on the characters created for DC by Arnold Drake, Bob Haney and Bruno Premiani.
---
Also Read: Post-Apocalyptic Shows Like 'The 100' You Should Watch
---
The 100 (Netflix)
Synopsis: It's been nearly 100 years since Earth was devastated by a nuclear apocalypse, with the only survivors being the 400 inhabitants of 12 international space stations that were in orbit at the time. Three generations later, the survivors number 4,000 — and resources are running out on their dying "Ark" (the 12 stations now linked together and repurposed to keep the survivors alive). Draconian measures including capital punishment and population control are the order of the day, as the leaders of the Ark take ruthless steps to ensure their future — including secretly exiling a group of 100 juvenile prisoners to the Earth's surface to test whether it's habitable. No one has set foot on the planet in nearly a century — until now. For the 100 on Earth, the alien planet they've never known is a mysterious realm that can be magical one moment and lethal the next.
A Series of Unfortunate Events (Netflix)
Synopsis: Based on the internationally best-selling series of books by Lemony Snicket (aka Daniel Handler) and starring Emmy and Tony Award winner Neil Patrick Harris, Lemony Snicket's A Series of Unfortunate Events recounts the tragic tale of the Baudelaire orphans — Violet, Klaus, and Sunny – whose evil guardian Count Olaf will stop at nothing to get his hands on their inheritance. The siblings must outsmart Olaf at every turn, foiling his many devious plans and disguises, in order to discover clues to their parents' mysterious death. The eight-episode series is a Netflix original production, executive produced by Emmy Award winner Barry Sonnenfeld and Daniel Handler, and also stars Patrick Warburton (Lemony Snicket), Joan Cusack (Justice Strauss), Malina Weissman (Violet Baudelaire) and Louis Hynes (Klaus Baudelaire).
The Last Man on Earth (Hulu)
Synopsis: The year is 2020, and after a deadly virus has swept the planet, only one man is left on earth: Phil Miller (Will Forte). He used to be just an average guy who loved his family and hated his job. Now, in his RV, Phil searches the country for other survivors. He has traveled to every city, every town and every outpost in the United States, Mexico and Canada, and has found no one. As he returns to his hometown of Tucson, Phil comes to the painful realization that he is almost certainly the last living being on the face of the earth. All he wants is for someone – anyone – to find him in Tucson – preferably a woman.
Tribes of Europa (Netflix)
Synopsis: 2074. In the wake of a mysterious global disaster, war rages between the Tribes that have emerged from the wreckage of Europe. Three siblings from the peaceful Origine tribe – Kiano (Emilio Sakraya), Liv (Henriette Confurius) and Elja (David Ali Rashed) – are separated and forced to forge their own paths in an action-packed fight for the future of this new Europa.