FX's comedy-drama series The Bear starring Jeremy Allen White as Carmy, a chef handling his family restaurant recently after the tragic loss of his brother hits hard. While the series is about a restaurant and the people who work in it, the drama that's created is so much more than that, it's like holding your breath and not letting go until the finale episode has completed its last second. The same intensity from the first season was carried in the brilliant second season, which aired recently. While there is currently no word on if The Bear is returning for Season 3, every single fan is hoping for it. So, while we wait for some kind of news here are movies and shows you could watch until then.
---
Also Read: Shows Like 'This is Going to Hurt' To Watch If You Liked the Series
---
This is Going to Hurt (The Roku Channel)
Synopsis: Based on the best-selling non-fiction memoir of the same name, the series follows junior doctor Adam Kay in his chaotic job in Obstetrics and Gynaecology. As well as managing the disorder and fatigue of hospital life, from unexpectedly assisting in bloody births to dealing with the unexpected deaths of patients, Adam must navigate his personal relationships, including with his parents who he has not come out to. All the while, the vicious cycle of working exacts a cumulative effect on his ability to handle it all.
---
Also Read: Shows Like 'Ramy' To Watch While Waiting For Season 4
---
Synopsis: The series follows first-generation, Egyptian-American Ramy Hassan (Youssef) who is on a spiritual journey in his politically-divided New Jersey neighborhood. RAMY brings a new perspective to the screen as it explores the challenges of what it's like to be caught between a religious community who believes life is a moral test, and a millennial generation that doubts an afterlife even exists. In the second season, Ramy delves further into his spiritual journey, finding a new Muslim community and embracing a deeper commitment to his faith.
Boiling Point (The Roku Channel)
Synopsis: Enter the relentless pressure of a restaurant kitchen as a head chef (Stephen Graham) wrangles his team on the year's busiest day.
---
Also Read: Best Shows Like 'Succession' About Bad People
---
Synopsis: ​Power, politics, money…it's all in the family in this provocative, bitingly funny drama series about a highly dysfunctional dynasty. When aging, uber-wealthy patriarch Logan Roy (Brian Cox), CEO of one of the world's largest media and entertainment conglomerates, decides to retire, each of his four grown children follows a personal agenda that doesn't always sync with those of their siblings–or of their father. After Logan changes his mind about stepping down, he endures the often-childish bickering of his heirs while others in their orbit position themselves for a post-Logan world that seems imminent, though not predestined. Jeremy Strong, Kieran Culkin, Sarah Snook and Alan Ruck co-star as Logan's children; also with Hiam Abbass, Nicholas Braun and Matthew Macfadyen.
Synopsis: Andrew Neyman is an ambitious young jazz drummer, single-minded in his pursuit to rise to the top of his elite east coast music conservatory. Terence Fletcher, an instructor known equally for his teaching talents and his terrifying methods, discovers Andrew and transfers him into his band. Andrew's passion to achieve perfection soon spirals into obsession, as his ruthless teacher continues to push him to the brink of both his ability and his sanity.
Sweetbitter (Starz)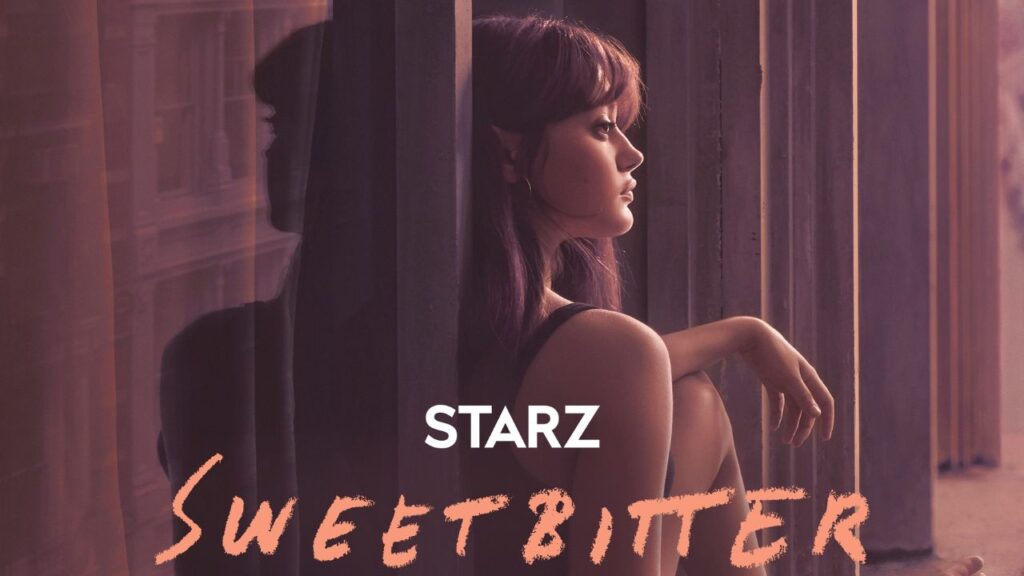 Synopsis: Tess's appetite for knowledge and experience is awakened, and she discovers her voice. As she falls more in love with the restaurant, however, she realizes that it can also be a trap.
Burnt (Netflix)
Synopsis: Adam Jones (Bradley Cooper) is a chef who destroyed his career with drugs and diva behavior. He cleans up and returns to London, determined to redeem himself by spearheading a top restaurant that can gain three Michelin stars.
Uncorked (Netflix)
Synopsis: Fueled by his love for wine, Elijah enrolls in a course to become a master sommelier, an elite designation given only to a handful who are able to pass its notoriously difficult exam. It's a dream that upends the expectations of his father, Louis (Courtney B. Vance), who insists Elijah take over the popular Memphis barbeque joint that's been passed down from father to son since its inception. Elijah struggles with the demands of school and a new relationship, while Louis wrestles with the feelings of his son rejecting the family business until a tragedy forces both of them to slow things down. Written and directed by Prentice Penny (INSECURE), and starring Mamoudou Athie, Courtney B. Vance, and Niecy Nash, UNCORKED is a hilarious and touching drama about a father and son who have to finally learn to listen to one another.
Big Night (Pluto TV)
Synopsis: In a late 1950s beach town, two brothers (Stanley Tucci and Tony Shalhoub) battle over how to run their Italian restaurant. When jazz great Louis Prima comes to dinner, the two must work together for the success of the family business.
Midnight Diner (Netflix)
Synopsis: In a back alley of a busy district sits a small eatery called Meshiya, referred to by its patrons as the Midnight Diner. The little joint, which the Master runs by himself, is open only from midnight to 7:00 AM. The menu consists only of a pork miso soup set, beer, saké and shochu, but the Master's policy is to make whatever his customers request. Tonight, like every other night, a menagerie of customers flock to the Midnight Diner, where the bonds among the Master, his food and the patrons set the stage for humorous and sometimes wistful episodes of human drama that feed both the belly and the soul.