Hannibal is a series that no one in their right mind would want to forget because it is undoubtedly one of the best television shows ever made and its early cancellation still boggles everybody's mind. The brilliant series starred Mads Mikkelsen as the notorious serial killer Hannibal and Hugh Dancy as Will Graham. Hannibal series follows Will and Hannibal as they play a game of cat and mouse because Will wants to find out who the famous serial killer Reaper is, but what he doesn't know is that he is in constant communication with the Reaper himself. So, if you miss Hannibal here are the 12 best shows you could watch to pass your time or you could just rewatch Hannibal itself.
---
Also Read: Shows Like 'The Mentalist' To Watch If You Miss the Series
---
The Mentalist (Max)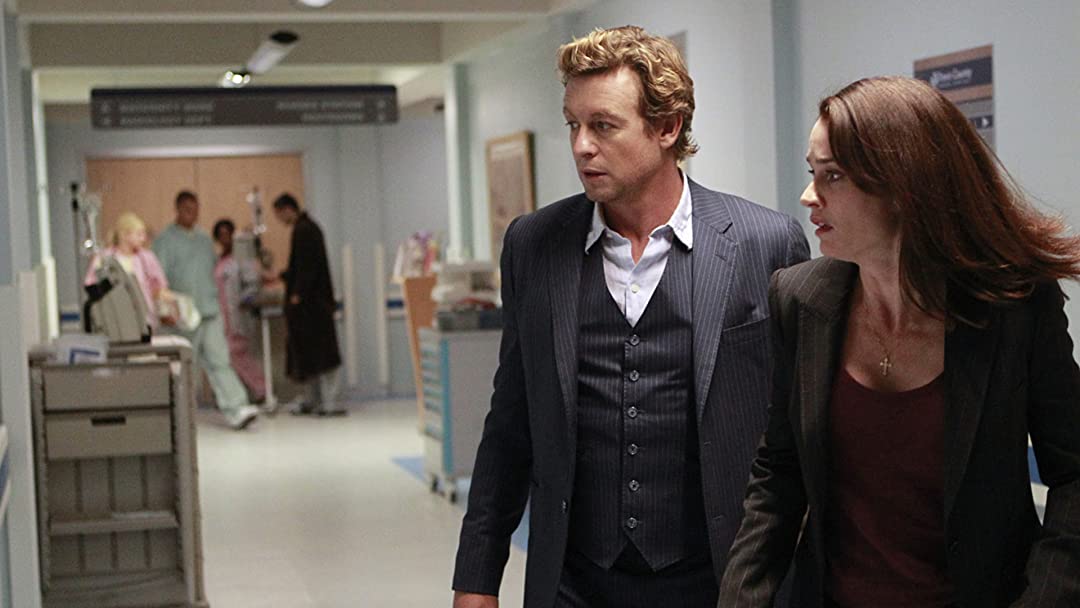 Synopsis: Golden Globe nominee Simon Baker stars as Patrick Jane, an independent consultant for the California Bureau of Investigation with a remarkable track record for solving serious crimes using only his razor sharp skills of observation. Notorious for his blatant lack of protocol and his semi-celebrity past as a psychic (whose paranormal abilities he now admits he feigned), Jane's role in cracking a series of tough high-profile cases is highly valued by his fellow agents. However, no-nonsense Senior Agent Teresa Lisbon alternates between reluctantly acknowledging Jane's usefulness and blasting him for his theatrics, narcissism and dangerous lack of boundaries. Lisbon's team includes agents Kimball Cho, Wayne Rigsby and rookie Grace Van Pelt, who all think Jane's a loose cannon but admire his charm and knack for clearing cases.
---
Also Read: Shows Like 'Mindhunter' To Watch If You Miss the Series
---
Mindhunter (Netflix)
Synopsis: In the late 1970s two FBI agents expand criminal science by delving into the psychology of murder and getting uneasily close to all-too-real monsters. Mindhunter features Jonathan Groff (Looking), Holt McCallanay (Sully), Anna Torv (Fringe) and Hannah Gross (Unless). The series is directed by David Fincher (Gone Girl, The Social Network, Zodiac), Asif Kapadia (Amy, Senna), Tobias Lindholm (A War, A Hijacking) and Andrew Douglas (The Amityville Horror, U Want Me 2 Kill Him?). Fincher, Joshua Donen (Gone Girl, The Quick and the Dead) Charlize Theron (Girlboss, Hatfields & McCoys) and Cean Chaffin (Gone Girl, Fight Club) are Executive Producers.
---
Also Read: Shows Like 'True Detective' To Watch While Waiting For Season 4
---
True Detective (Max)
Synopsis: Touch darkness and darkness touches you. From creator/executive producer Nic Pizzolato comes this searing crime drama series that follows troubled cops and the intense investigations that drive them to the edge. Each season features a star-studded new cast involved in cases that will have you on the edge of your seat. In Season 1, it was Matthew McConaughey and Woody Harrelson as two polar opposite cops on the hunt for a serial killer in Louisiana. In Season 2, a bizarre murder case brings together three law-enforcement officers (Colin Farrell, Rachel McAdams, Taylor Kitsch) and a career criminal (Vince Vaughn). Season 3 of the hit series stars Mahershala Ali as a retired detective who has been tormented for 35 years by a case involving the disappearance of a 12-year-old boy and his 10-year-old sister.
---
Also Read: Shows Like 'Sherlock' If You Miss the Series
---
Sherlock (Philo)
Synopsis: Sherlock Holmes, an analytical deduction fanatic, is helping the police out with their enquiries for fun, when he runs into potential flatmate Dr John Watson, fresh from serving in the war in Afghanistan and sporting a limp. In spite of Watson's initial scepticism, Holmes' brilliant mind and dangerous lifestyle offer the stimulation he craves, and the two quickly forge an alliance. Sherlock provides the inspired leaps of intellect, while Watson keeps his friend's flights of fancy grounded – it's the perfect partnership. Uplifting, action-packed and highly entertaining, with sparky scripts and unforgettable performances by the two leads, this is Sherlock for a new generation.
---
Also Read: Shows Like 'The Outsider' To Watch If You Miss the Series
---
The Outsider (Max)
Synopsis: The gruesome murder of an 11-year-old boy in the Georgia woods leads a local detective into a disturbing search for the truth in Season 1 of this drama series based on Stephen King's bestselling novel. When an insidious supernatural force edges its way into the case, it leads a seasoned cop (Ben Mendelsohn) and an unorthodox investigator (Cynthia Erivo) to question everything they believe in. The stellar supporting cast includes Bill Camp, Mare Winningham, Paddy Considine, Julianne Nicholson, Yul Vazquez, Jeremy Bobb, Marc Menchaca and Jason Bateman.
---
Also Read: Shows Like 'The Sinner' To Watch If You Miss the Series
---
The Sinner (Netflix)
Synopsis: The Sinner follows a young mother (Jessica Biel) who, when on a day trip with her husband (Christopher Abbott) and son, commits a startling act of violence and, to her horror, has no idea why. The event launches an inverted and utterly surprising crime thriller whose driving force is not the "who" or the "what"—but the "why." When an investigator (Bill Pullman) finds himself obsessed with uncovering the woman's buried motive, together they travel a harrowing journey into the depths of her psyche and the violent secrets hidden in her past.
---
Also Read: Shows Like 'Bates Motel' To Watch If You Miss the Series
---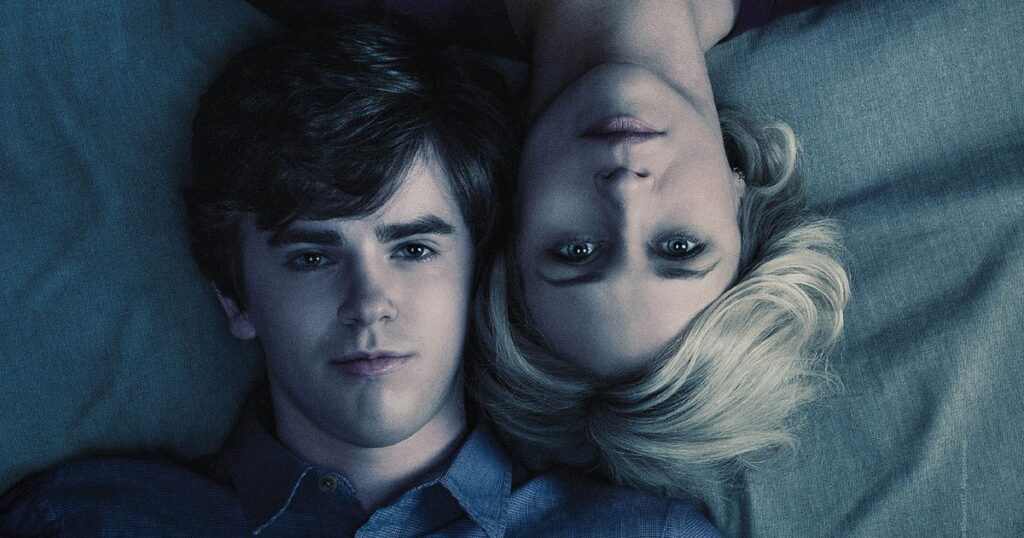 Synopsis: From Executive Producers Carlton Cuse (Lost) and Kerry Ehrin (Friday Night Lights and Parenthood), Bates Motel delves into the sadistic and twisted relationship between serial killer-to-be, Norman Bates, and his mother Norma. A prelude to the classic horror film Psycho, the series takes a contemporary glimpse into Norman's formative years and reveals how he became one of the most infamous murderers of all time.
Synopsis: Emmy and Golden Globe winner Gillian Anderson (The X-Files) smolders as a British detective summoned to Belfast to solve a high-profile murder. She quickly recognizes the signs of a serial killer, but the culprit (Jamie Dornan, Once Upon a Time) has already targeted his next victim.
---
Also Read: Shows To Watch If You Loved 'Dexter'
---
Synopsis: He's smart, he's good looking, and he's got a great sense of humor. He's Dexter Morgan, everyone's favorite serial killer. As a Miami forensics expert, he spends his days solving crimes, and nights committing them. But Dexter lives by a strict code of honor that is both his saving grace and lifelong burden. Torn between his deadly compulsion and his desire for true happiness, Dexter is a man in profound conflict with the world and himself. Golden Globe winner Michael C. Hall stars in the hit SHOWTIME Original Series.
---
Also Read: Shows Like 'Prodigal Son' To Watch If You Miss the Series
---
Prodigal Son (Max)
Synopsis: Malcolm Bright knows how killers think and how their minds work. Why? His father is "The Surgeon," a serial killer who has taken the lives of more than 20 people. PRODIGAL SON follows criminal psychologist Bright as he goes inside the minds of murderers to help the NYPD solve cases. He works with NYPD Detective Gil Arroyo, a seasoned lawman and Bright's surrogate father; Detective Dani Powell, a headstrong cop; Edrisa Tanaka, an off-center coroner; and Detective JT Tarmel, who questions whether Bright is a psychopath himself. But Bright's best resource for solving crimes is his homicidal-yet-oddly-loving father, Martin Whitly. As Bright helps track down dangerous criminals, he also battles his own demons — and it doesn't help that his mother, former leading socialite Jessica Whitly, has an opinion on every aspect of Bright's life. He has the support of his annoyingly normal sister Ainsley, a news reporter. Malcolm Bright isn't a serial killer — he was just raised by one.
---
Also Read: Shows Like 'Killing Eve' To Watch If You Miss the Series
---
Killing Eve (Hulu)
Synopsis: Based on the novellas by Luke Jennings KILLING EVE centers on two women; Eve is a bored, whip-smart, pay-grade MI5 security officer whose desk-bound job doesn't fulfil her fantasies of being a spy. Villanelle is a mercurial, talented killer who clings to the luxuries her violent job affords her. KILLING EVE topples the typical spy-action thriller as these two fiercely intelligent women, equally obsessed with each other, go head to head in an epic game of cat and mouse.
The Following (The CW)
Synopsis: When notorious serial killer Joe Carroll (James Purefoy) escapes from death row and embarks on a new killing spree, the FBI calls former agent Ryan Hardy (Kevin Bacon), who captured Carroll nine years earlier, after Carroll murdered 14 female students on a college campus where he taught literature. Knowing Carroll better than anyone and close with Carroll's ex-wife, Hardy works closely with an FBI team and soon discovers that Carroll was not only communicating with a network of killers in the outside world, but has much more planned than just a prison escape – and there's no telling how many additional killers are out there. As Hardy and the FBI team are challenged by the ever-growing web of murder around them, masterminded by the diabolical Carroll, Hardy will not only get a second chance to capture Carroll, but another shot at redemption, as he faces not one but an entire cult of serial killers.