The brilliant dark comedy series Bad Sisters quickly became one of the best series Apple TV+ has to offer with its brilliant cast and great storylines. The dark comedy series manages to be both genuinely funny and at times deeply disturbing. The Apple TV+ series stars Sharon Hogan, Eve Hewson, Claes Bang, Sarah Greene, Anne-Marie Duff, Eva Birthistle, Brian Gleeson, and Daryl McCormack. The Brilliant was renewed for a second season and if you are also waiting for Season 2 to come out here are some shows you could watch until then.
---
Also Read: Shows Like 'Big Little Lies' To Watch If You Miss the Series
---
Big Little Lies (Max)
Synopsis: Based on Liane Moriarty's bestselling book, this subversive, darkly comedic drama series tells the tale of three mothers of first-graders whose seemingly perfect lives unravel to the point of murder. Reese Witherspoon, Nicole Kidman and Shailene Woodley head up a stellar cast in this Monterey-set drama that begins with a suspicious homicide at an elementary-school fundraiser. Though the victim and the perpetrator initially remain a mystery, it appears that the murder was spawned by rivalries and secrets surrounding the trio of young moms. Alexander Skarsgard, Laura Dern, Adam Scott, Zoe Kravitz, James Tupper and Jeffrey Nordling co-star.
---
Also Read: Dark Comedy Movies and Shows To Watch If You Loved 'Only Murders in the Building' (After Binging Season 2)
---
Only Murders in the Building (Hulu)
Synopsis: From the minds of Steve Martin, Dan Fogelman & John Hoffman comes a comedic murder-mystery series for the ages. Only Murders in the Building follows three strangers (Steve Martin, Martin Short, and Selena Gomez) who share an obsession with true crime and suddenly find themselves wrapped up in one. When a grisly death occurs inside their exclusive Upper West Side apartment building, the trio suspects murder and employs their precise knowledge of true crime to investigate the truth. As they record a podcast of their own to document the case, the three unravel the complex secrets of the building which stretch back years. Perhaps even more explosive are the lies they tell one another. Soon, the endangered trio comes to realize a killer might be living amongst them as they race to decipher the mounting clues before it's too late.
---
Also Read: Shows Like 'The White Lotus' To Watch While Waiting For Season 2
---
The White Lotus (Max)
Synopsis: A social satire set at an exclusive tropical resort, this limited series follows the exploits of various guests and employees over the span of one highly transformative week. Checking into the luxurious White Lotus are a group of vacationers who run roughshod over the resort manager and head of spa services. As darker dynamics emerge with each passing day, this biting six-episode limited series gradually reveals the complex truths of the seemingly picture-perfect travelers, cheerful hotel employees, and idyllic locale itself.​ The stellar cast features Murray Bartlett, Connie Britton, Jennifer Coolidge, Alexandra Daddario, Fred Hechinger, Jake Lacy, Brittany O'Grady, Natasha Rothwell, Sydney Sweeney, and Steve Zahn. ​
---
Also Read: Shows Like 'Succession' to Watch If You Miss the Series
---
Succession (Max)
Synopsis: ​Power, politics, money…it's all in the family in this provocative, bitingly funny drama series about a highly dysfunctional dynasty. When aging, uber-wealthy patriarch Logan Roy (Brian Cox), CEO of one of the world's largest media and entertainment conglomerates, decides to retire, each of his four grown children follows a personal agenda that doesn't always sync with those of their siblings–or of their father. After Logan changes his mind about stepping down, he endures the often-childish bickering of his heirs while others in their orbit position themselves for a post-Logan world that seems imminent, though not predestined. Jeremy Strong, Kieran Culkin, Sarah Snook and Alan Ruck co-star as Logan's children; also with Hiam Abbass, Nicholas Braun and Matthew Macfadyen.
---
Also Read: Shows Like 'Dead To Me' To Watch If You Already Miss the Series
---
Dead to Me (Netflix)
Synopsis: Jen (Christina Applegate) is a sardonic widow determined to solve her husband's recent hit-and-run murder. Judy (Linda Cardellini) is an optimistic free spirit who's recently suffered her own tragic loss. When the two women meet at a support group, they become unlikely friends despite their polar-opposite personalities. But as they bond over bottles of wine, Entenmann's cookies and a shared affinity for The Facts of Life, Judy desperately tries to shield Jen from a shocking secret that could destroy her life as she knows it. Dead to Me, created by Liz Feldman (2 Broke Girls, One Big Happy), is an addictive dark comedy that dives into the painfully unfiltered, weirdly funny waters of grief, loss and forgiveness. From creator and executive producer Liz Feldman, Dead to Me stars Christina Applegate (Jen), Linda Cardellini (Judy), James Marsden (Steve), Ed Asner (Abe) and Brandon Scott (Nick). Jessica Elbaum (Gloria Sanchez Prods.), Christie Smith and Christina Applegate also serve as executive producers, in addition to Adam McKay and Will Ferrell for Gloria Sanchez Productions.
---
Also Read: Shows Like 'Pretty Little Liars' To Watch If You Miss the Series
---
Pretty Little Liars (Max)
Synopsis: Rosewood is a perfect little town. So quiet and pristine, you'd never guess it holds so many secrets. Some of the ugliest ones belong to the prettiest girls in town: Aria, Spencer, Hanna and Emily, four friends whose darkest secrets have been unraveling since Alison, the Queen Bee of their group disappeared. As the mystery surrounding Ali's disappearance resurfaces, the girls begin getting messages from a mysterious "A," who they quickly realize is out to get them. Now, after years of tormenting and numerous shocking revelations, the Liars are united and ready to kick some "A" and uncover the truth! No longer just wanting to sit by and wait for "A's" latest cruel attack, Aria, Emily, Hanna and Spencer take matters into their own hands and try to finally put a stop to their tormentor. As relationships are put to the test, new and old secrets are revealed and the stakes are raised higher than ever before as the Liars come closer to the truth. Will all of their sacrifices be worth it in the end?
---
Also Read: Shows Like 'Fargo' To Watch If You Loved the Series
---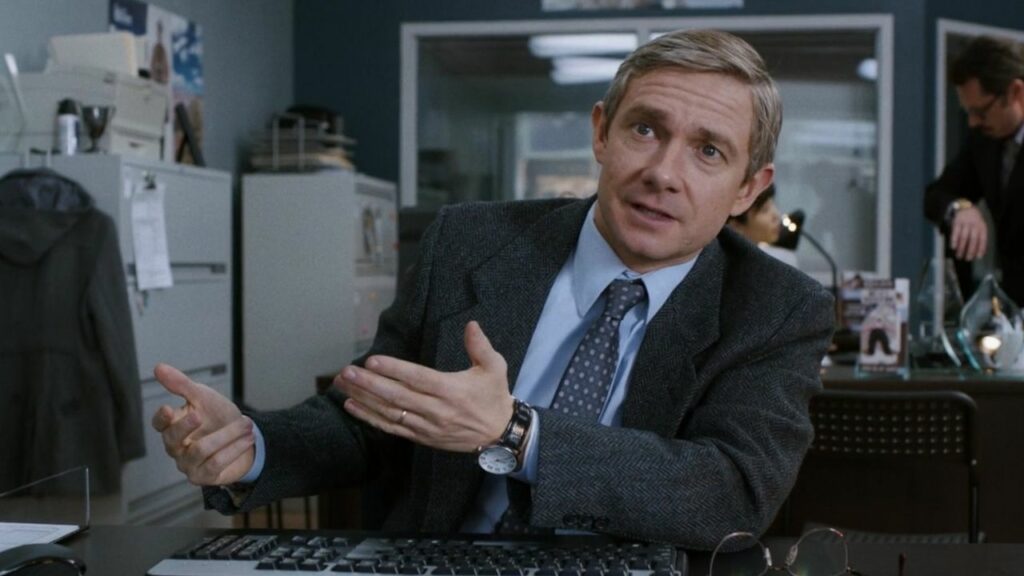 Synopsis: Fargo, adapted by novelist/writer Noah Hawley and inspired by the film of the same title follows all-new "true" crime case with new characters, all entrenched in the trademark humor, murder and "Minnesota nice" that has made the film an enduring classic.
---
Also Read: Shows Like 'Shameless' To Watch If You Miss the Series
---
Shameless (Netflix)
Synopsis: Oscar®-nominated William H. Macy and Emmy Rossum star in this fiercely engaging and fearlessly twisted series. Chicagoan Frank Gallagher is the proud single dad of six smart, industrious, independent kids, who without him would be…perhaps better off. When Frank's not at the bar spending what little money they have, he's passed out on the floor. But the kids have found ways to grow up in spite of him. They may not be like any family you know, but they make no apologies for being exactly who they are.
---
Also Read: Shows Like 'It's Always Sunny in Philadelphia' To Watch While Waiting For the Next Season
---
It's Always Sunny In Philadelphia (Hulu)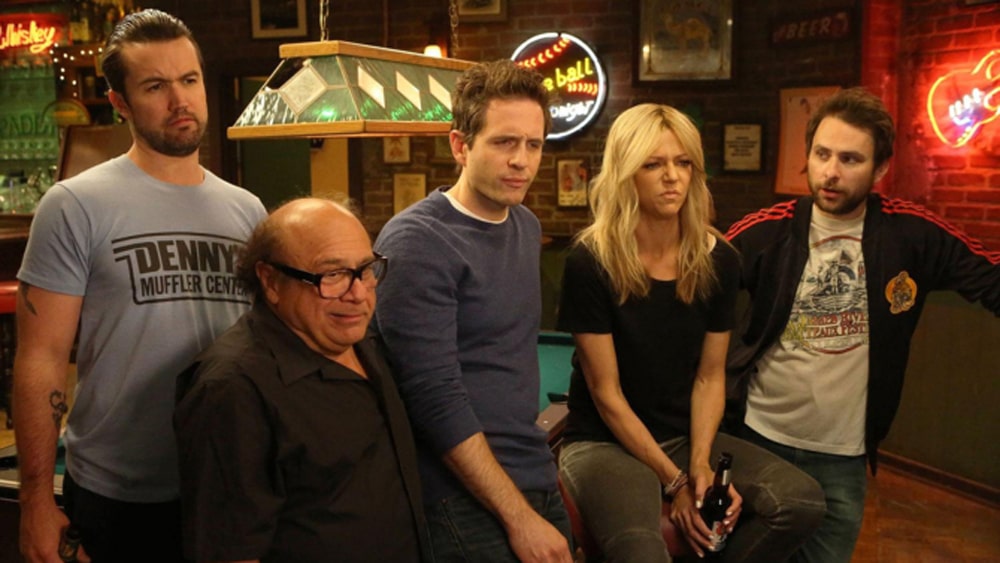 Synopsis: It's Always Sunny in Philadelphia features Mac, Dennis, Charlie, Sweet Dee and Frank, five ne'er-do-wells who own and operate Paddy's Pub in Philadelphia. Their constant scheming usually lands them in a world of hurt, yet they never seem to learn from their mistakes. As they say, some things never change. So prepare for more depraved schemes, half-baked arguments, and absurdly underhanded plots to subvert one another.
---
Also Read: Comedy Shows Like 'The Righteous Gemstones' To Watch If You Love the Series
---
The Righteous Gemstones (Max)
Synopsis: They've got the whole world in their hands. From the creative team that brought you Vice Principals and Eastbound and Down comes a comedy series about a celebrity televangelist family behind a popular megachurch that is also a major money-making enterprise. Danny McBride stars as Jesse Gemstone, the eldest of three grown Gemstone children, who receives a blackmail video that could put his reputation at risk. Getting caught up in the hunt for the culprits are Jesse's siblings Judy (Edi Patterson) and Kelvin (Adam Devine). Meanwhile, the family's patriarch, Eli (John Goodman), finds himself in a point of crisis as he mourns the loss of his wife and questions whether the family is still serving a higher power.