Netflix has got a lot of movies and shows in its library, but if you want to watch some sexual shows or movies, you might have to look a bit deeper into the streamer. So, to make things easy for you we have created a list of the most sexual TV shows and movies on Netflix you can binge right now.
The Naked Director (Series)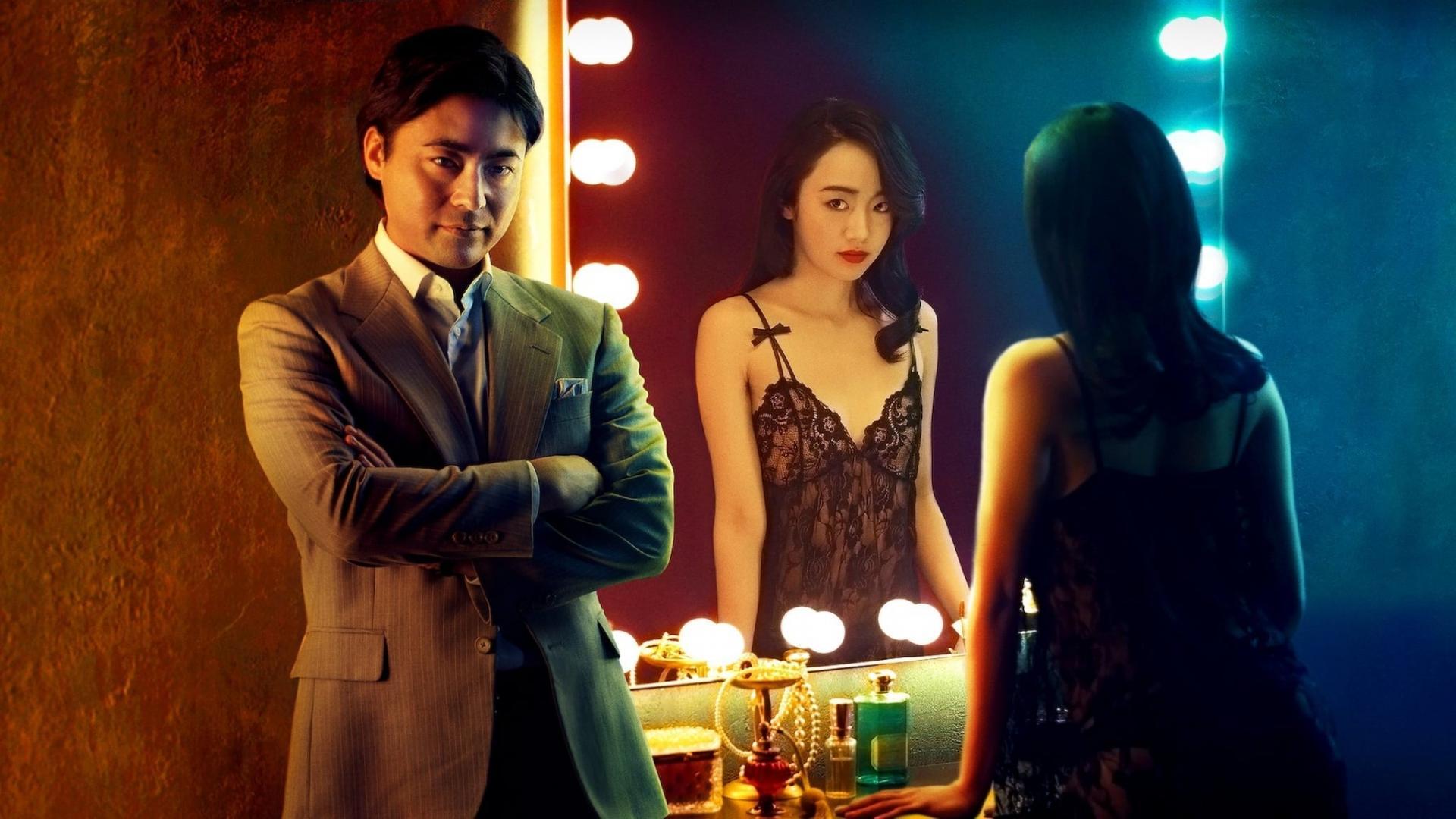 Synopsis: As the new Japanese Heisei era began in 1989, Muranishi (Takayuki Yamada) stood at the summit of the adult video world, putting out a large number of videos in his themed series. However, none of them reached the legendary status of "I Like It S&M Style," the masterpiece he produced with Kuroki (Misato Morita). Kuroki yearns to produce another work with Muranishi, but this desire is left unfulfilled as a gap slowly forms between them. During this time, Muranishi is urged to expand into satellite broadcasting. Moving toward his grand dream of "raining porn from the sky," Muranishi gathers more capital. Seeing this, Kawada (Tetsuji Tamayama) questions Muranishi's decisions. However, Muranishi ignores the opinions of his close ally Kawada and breaks from him in order to launch a new company, Diamond Visual, where he begins to promote new actresses, including Mariko Nogi (Yuri Tsunematsu). Meanwhile, his former partner Toshi (Shinnosuke Mitsushima), who has become a yakuza under Furuya (Jun Kunimura), holds complicated feelings toward Muranishi.
Fake Profile (Series)
Synopsis: Camila opens her sexy profile on the dating app looking for the man of her dreams. She finds a really handsome named Fernando. However, he is not single nor named Fernando. Camila falls into a trap and everything becomes a nightmare. Willing to do anything to find out who the man she met really is, the young woman desperately seeks the cheater's real identity and makes him pay one by one for each lie he told her and each promise he made. Little does Camila know that she is entering an intricate labyrinth of appearances that deceive, dragged into forbidden sex and powers that kill.
Easy (Series)
Synopsis: Easy is an anthology series from creator Joe Swanberg that explores diverse Chicago characters as they fumble through the modern maze of love, sex, technology and culture. The eight-episode series, written and directed by Swanberg, features Orlando Bloom, Malin Akerman, Jake Johnson, Marc Maron, Dave Franco, Hannibal Buress, Emily Ratajkowski, Michael Chernus, Gugu Mbatha-Raw, Aya Cash, Jane Adams, Elizabeth Reaser, Evan Jonigkeit and more.
What/If (Movie)
Synopsis: Neo-noir social thriller What / If explores the ripple effects of what happens when acceptable people start doing unacceptable things. The season focuses on a mysterious woman's lucrative but dubious offer to a cash-strapped pair of San Francisco newlyweds.
Duck Butter (Movie)
Synopsis: Dissatisfied with the dishonesty they see in dating, strangers Naima (Alia Shawkat) and Sergio (Laia Costa) make a pact to spend 24 straight hours together in an attempt to fast forward their relationship.
Fatal Seduction (Series)
Synopsis: A married woman spends a fateful weekend away from home that ignites passion but ends in tragedy, causing her to question the truth about those close to her.
Dark Desire (Series)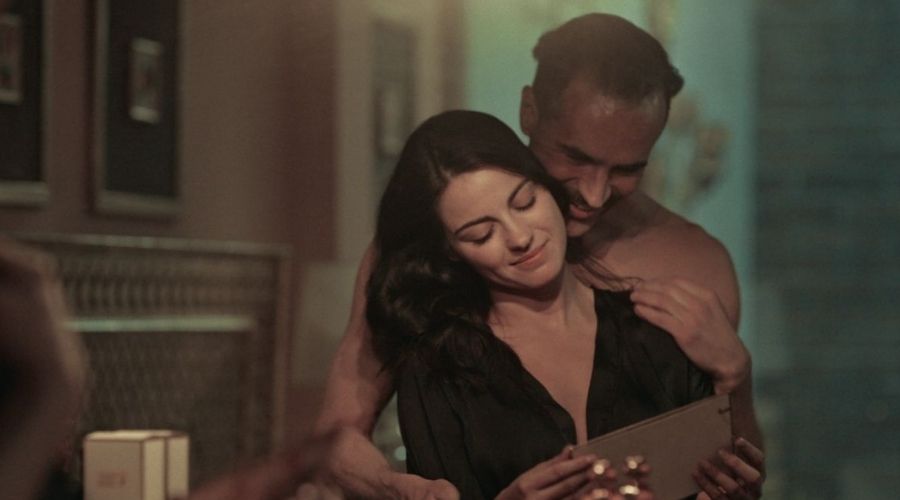 Synopsis: Alma Solares, a prestigious lawyer and college professor, visits her best friend for the weekend to "process the grief" of the latter's divorce. During the getaway, Alma meets Dario Guerra, a 23-year-old, and they have a wild tryst. She returns home with her husband and daughter, determined to forget her lapse in judgment, but her life becomes a living hell. What started as a minor adventure becomes an incendiary passion, and then a dangerous obsession, unraveling a chain of secrets of a past that fatally binds them all.
Fatal Affair (Movie)
Synopsis: Ellie (Nia Long) tries to mend her marriage with her husband Marcus (Stephen Bishop) after a brief encounter with an old friend, David (Omar Epps), only to find that David is more dangerous and unstable than she'd realized. Fatal Affair is directed by Peter Sullivan.
Blue is the Warmest Colour (Movie)
Synopsis: The sensation of the Cannes Film Festival and the most controversial film of the year, Blue is the Warmest Color made cinema history as the first film ever awarded the Palme d'Or to both its director and its actresses. In a star-making role, Adèle Exarchopoulos is Adèle, a passionate young woman who has a yearning she doesn't quite understand until a chance encounter with the blue-haired Emma ignites a flame and brings her to life. Léa Seydoux (Midnight in Paris) gives a fearless performance as Emma, the older woman who excites Adèle's desire and becomes the love of her life. Abdellatif Kechiche's (The Secret of the Grain) intimate epic of tenderness and passion charts their relationship over the course of several years, from the ecstasy of a first kiss to the agony of heartbreak. Pulsing with gestures, embraces, furtive exchanges, and arias of joy and devastation, Blue is the Warmest Color is a profoundly moving hymn to both love and life.
Obsession (Series)
Synopsis: A respected London surgeon's affair with his son's fiancée turns into an erotic infatuation that threatens to change their lives forever.
365 Days Film Series (Movie)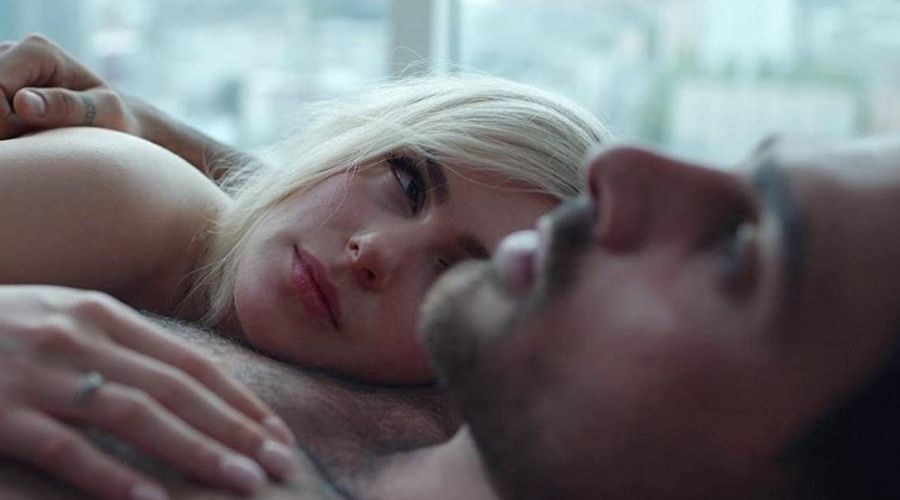 Synopsis: Laura, a sales director, goes on holiday to Sicily and finds herself kidnapped by a dominant mafia boss Massimo, who gives her 365 days to fall in love with him.
You (Series)
Synopsis: Based on Caroline Kepnes' best-selling novel of the same name, "What would you do for love?" When a brilliant bookstore manager crosses paths with an aspiring writer, his answer becomes clear: anything. Using the internet and social media as his tools to gather the most intimate of details and get close to her, a charming and awkward crush quickly becomes an obsession as he quietly and strategically removes every obstacle – and person – in his way.
Behind Her Eyes (Series)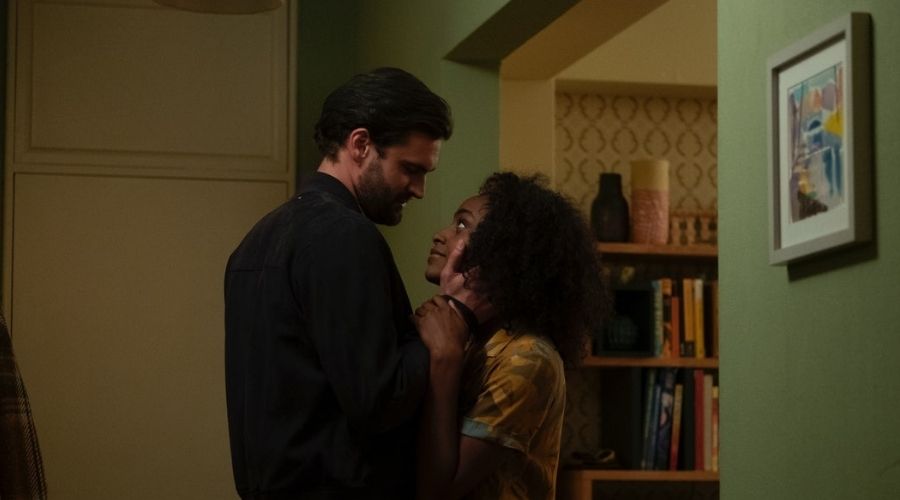 Synopsis: Simona Brown plays Louise, a single mother who has an affair with her psychiatrist boss David (Tom Bateman). Her life takes a strange turn when she later befriends his wife Adele (Eve Hewson), and she finds herself caught in a web of secrets and lies where nothing is what it seems. Also starring Robert Aramayo, Behind Her Eyes is produced by Left Bank Pictures (The Crown) and written by Steve Lightfoot and Angela LaManna, based on the best-selling novel by Sarah Pinborough.
Bridgerton (Series)
Synopsis: From Shondaland and Creator Chris Van Dusen, Bridgerton follows Daphne Bridgerton (Phoebe Dynevor), the eldest daughter of the powerful Bridgerton family as she makes her debut onto Regency London's competitive marriage market. Hoping to follow in her parent's footsteps and find a match sparked by true love, Daphne's prospects initially seem to be unrivaled. But as her older brother begins to rule out her potential suitors, the high society scandal sheet written by the mysterious Lady Whistledown casts aspersions on Daphne. Enter the highly desirable and rebellious Duke of Hastings (Regé-Jean Page), committed bachelor and the catch of the season for the debutantes' mamas. Despite proclaiming that they want nothing the other has to offer, their attraction is undeniable and sparks fly as they find themselves engaged in an increasing battle of wits while navigating society's expectations for their future.
Sense 8 (Series)
Synopsis: One moment links 8 minds in disparate parts of the world, putting 8 strangers in each other's lives, each other's secrets, and in terrible danger. From the unparalleled creative minds of The Wachowskis ("The Matrix"_ trilogy,_ "Cloud Atlas")_ and J. Michael Straczynski (Clint Eastwood's "Changeling_," _"World War Z"), as well as Grant Hill ("The Matrix" trilogy, "Cloud Atlas").
Sex/Life (Series)
Synopsis: SEX/LIFE is the story of a love triangle between a woman, her husband, and her past that takes a provocative new look at female identity and desire. Billie Connelly (Sarah Shahi) wasn't always a stay-at-home wife and mother living in the suburbs. Before she married loving and reliable Cooper (Mike Vogel) and moved to Connecticut, Billie was a free-spirited wild child living in New York City with her best friend Sasha (Margaret Odette), working hard and playing even harder. Exhausted from taking care of her two young kids and feeling nostalgic for her past, Billie starts journaling and fantasizing about her passionate exploits with sexy ex-boyfriend Brad (Adam Demos), the big heartbreak she never got over. But the more Billie remembers, the more she wonders how she got here — and then her husband finds her journal. Will the truth about Billie's past start a sexual revolution in her marriage, or lead her down a path back to the life she thought she left behind with the man who broke her heart?
Gypsy (Series)
Synopsis: Gypsy is a ten-part psychological thriller that follows Jean Holloway (Naomi Watts), a Manhattan therapist with a seemingly picturesque life who begins to develop intimate and illicit relationships with the people in her patients' lives. As the borders of Jean's professional life and personal fantasies become blurred, she descends into a world where the forces of desire and reality are disastrously at odds. In addition to Watts, Gypsy also stars Billy Crudup (Spotlight) as Jean's husband Michael Halloway, Sophie Cookson (Kingsman) as Sidney, Lucy Boynton (Murder on the Orient Express) as Jean's patient Allison, and Karl Glusman (Nocturnal Animals) and Jean's patient Sam. Gypsy was written by Hollywood newcomer, Lisa Rubin. The series is directed by Fifty Shades Of Grey's Sam Taylor Johnson as well as Victoria Mahoney and Coky Giedroyc. It is produced for Netflix by Universal Television and executive produced by Lisa Rubin, Naomi Watts, Sean Jablonski, and Liza Chasin.
Altered Carbon (Series)
Synopsis: In the future, human minds are digitized and downloaded from body to body. Last night, the wealthiest man on Earth, Laurens Bancroft (James Purefoy) was murdered. To investigate his death, he brings back ex-Envoy soldier Takeshi Kovacs (Joel Kinnaman / Will Yun Lee) and in exchange, Bancroft offers Kovacs the chance to live again.