Kathy Griffin has joined the cast of Search Party and will recur in the HBO Max's comedy series' fifth season as Liquorice Montague, who is a conspiracy theorist and she stays around Chantal (Clare McNulty) as a "co-dependent apprentice."
The showrunners of the series Sarah-Violet Bliss and Charles Rogers said this about working with Griffin in a statement to Variety:
"Working with Kathy was a huge life moment for us. She brought so much warmth, humanity and professionalism to set, and delivered a performance that will delight the world."
Griffin will be joining Alia Shawkat (Arrested Development), John Early (Save Yourselves!), Meredith Hagner (Brightburn), and John Reynolds (Horse Girl) in the Search Party cast. The series is created by Charles Rogers (American Pickle, Fort Tilden) and Sarah-Violet Bliss (Fort Tilden, Men Don't Whisper).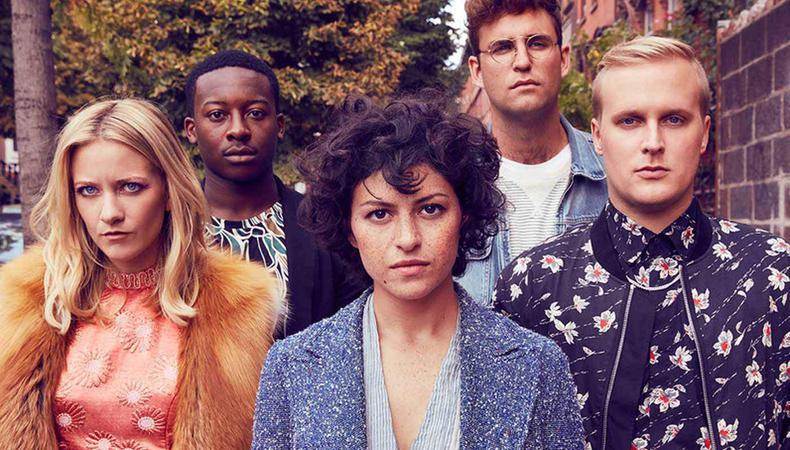 Search Party is an HBO Max comedy series and it follows "a group of narcissistic millennials at a hilariously dark crossroads after their friend Dory (Alia Shawkat) becomes obsessed with tracking down a missing college acquaintance. The first three seasons follow Dory as she ropes her boyfriend Drew (John Reynolds) and best friends Elliott (John Early) and Portia (Meredith Hagner) into a messy private investigation, semi-accidental murder, absurd cover-up, and sensational trial. Now, Season 4 finds the gang deciding whether to put their sordid pasts behind them and once again become a search party – but this time, for one of their own."
Griffin is a comedian, author, and actor and she most recently had a role in Netflix's thriller series You and she also lent her voice to the Crank Yankers revival, but she is mostly known for her work in Seinfeld, Glee, and Law & Order: Special Victims Unit.