Warner Bros. has announced that they will be giving their most anticipated sci-fi film Dune, an early streaming release on HBO Max by a few hours, which will make the film available a little earlier than expected. Dune will officially release in theaters on October 22, but some of the theaters are already exhibiting the film on the evening of October 21, just like the film's release on HBO Max.
In Dune, the director Denis Villeneuve has adapted the first half of Frank Herbert's landmark sci-fi novel of the same name, with the co-writer Eric Roth, who has said that he has written a complete treatment for Dune Part 2, even though the sequel is not yet officially greenlit fans are hopeful and there is a big possibility of the sequel happening as it has already crossed $100 million on the international box office.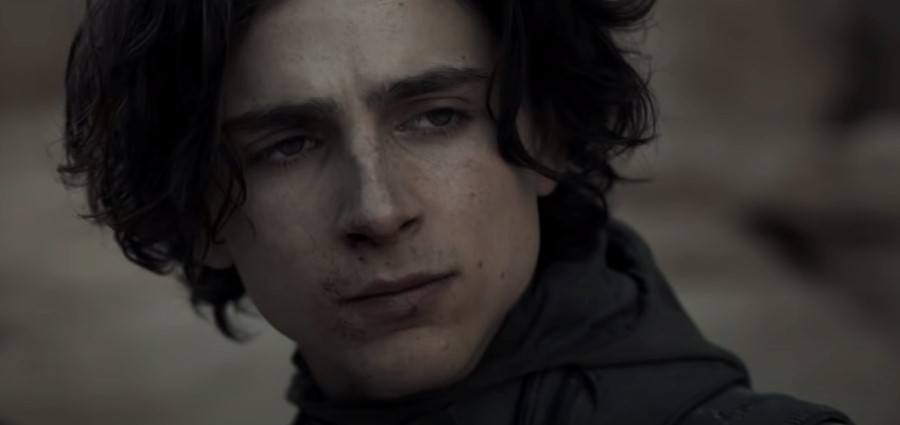 The sci-fi film stars Timothée Chalamet as Paul Atreides, Oscar Isaac as Leto Atreides I, Rebecca Ferguson as Lady Jessica, Zendaya as Chani, Jason Momoma as Duncan Idaho, Josh Brolin as Gurney Halleck, Javier Bardem as Stilgar, Dave Bautista as Glossu Rabban, and Stellan Skarsgard as Vladimir Harkonnen.
Dune premiered at Venice Film Festival on September 3, where it recieved much acclaim and now finally we will get to see the film in our theater nearby on October 22 and on HBO Max on October 21 at 3 p.m. PDT / 6 p.m. EST. Check out Dune's official synopsis below:
A mythic and emotionally charged hero's journey, "Dune" tells the story of Paul Atreides, a brilliant and gifted young man born into a great destiny beyond his understanding, who must travel to the most dangerous planet in the universe to ensure the future of his family and his people. As malevolent forces explode into conflict over the planet's exclusive supply of the most precious resource in existence–a commodity capable of unlocking humanity's greatest potential–only those who can conquer their fear will survive.