Mayor of Kingstown is definitely a brilliant gritty crime thriller. The Paramount+ series follows the McLusky family, who are a very big deal in their town Kingstown. The series stars big names like Jeremy Renner and Kyle Chandler. Mayor of Kingstown premiered its first season on the streaming service in 2021 and recently concluded its second season. So, while you wait for Paramount+ to renew Season 3 here are some shows you could watch while waiting.
---
Also Read: Shows and Movies Like 'Yellowstone' You Should Watch
---
Synopsis: "Yellowstone" chronicles the Dutton family, led by John Dutton, who controls the largest contiguous cattle ranch in the United States. Amid shifting alliances, unsolved murders, open wounds, and hard-earned respect – the ranch is in constant conflict with those it borders – an expanding town, an Indian reservation, and America's first national park.
---
Also Read: Shows To Watch If You Like Paramount+'s '1883'
---
Synopsis: 1883 follows the Dutton family as they embark on a journey west through the Great Plains toward the last bastion of untamed America. It is a stark retelling of Western expansion, and an intense study of one family fleeing poverty to seek a better future in America's promised land – Montana.
---
Also Read: Shows Like 'Mare of Easttown' To Watch If You Miss the Series
---
Mare of Easttown (HBO Max)
Synopsis: Kate Winslet stars in this limited series as a small-town Pennsylvania detective who investigates a local murder as her own life crumbles around her. Also with Julianne Nicholson, Jean Smart, Angourie Rice, Evan Peters, Cailee Spaeny, David Denman, John Douglas Thompson, Patrick Murney, Ben Miles, James McArdle, Sosie Bacon, Joe Tippett and Neal Huff.
---
Also Read: Shows Like 'Tulsa King' To Watch While Waiting For Season 2
---
Synopsis: Tulsa King' follows New York mafia capo Dwight "The General" Manfredi (Sylvester Stallone), just after he is released from prison after 25 years and unceremoniously exiled by his boss to set up shop in Tulsa, Okla. Realizing that his mob family may not have his best interests in mind, Dwight slowly builds a "crew" from a group of unlikely characters, to help him establish a new criminal empire in a place that to him might as well be another planet.
---
Also Read: Shows Like 'The Wire' To Watch If You Miss the Series
---
The Wire (HBO Max)
Synopsis: In the city of Baltimore, there are good guys and there are bad guys. Sometimes you need more than a badge to tell them apart. This highly realistic and totally unvarnished drama series chronicles the vagaries of crime, law enforcement, politics, education and media in Baltimore as it follows a team of cops and the criminals they are after.
---
Also Read: Shows Like 'The Sopranos' To Watch If You Miss the Series
---
The Sopranos (HBO Max)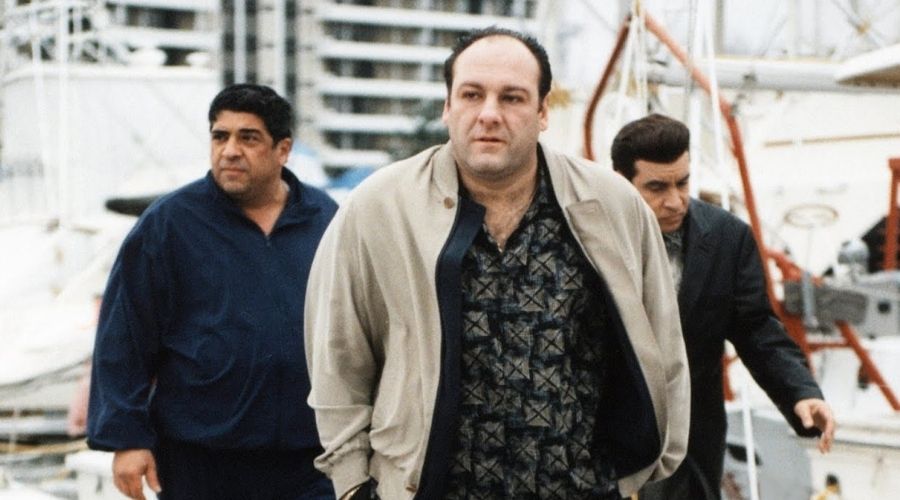 Synopsis: James Gandolfini stars in this acclaimed series as Tony Soprano, a husband and mob boss whose professional and private strains often land him in the office of his therapist. The ensemble cast includes Lorraine Bracco as his doctor, Edie Falco as his long-suffering wife, Michael Imperioli as his hot-headed nephew and Dominic Chianese as his uncle.
---
Also Read: Gritty Shows Like 'Peaky Blinders' To Watch If You Miss the Series
---
Peaky Blinders (Netflix)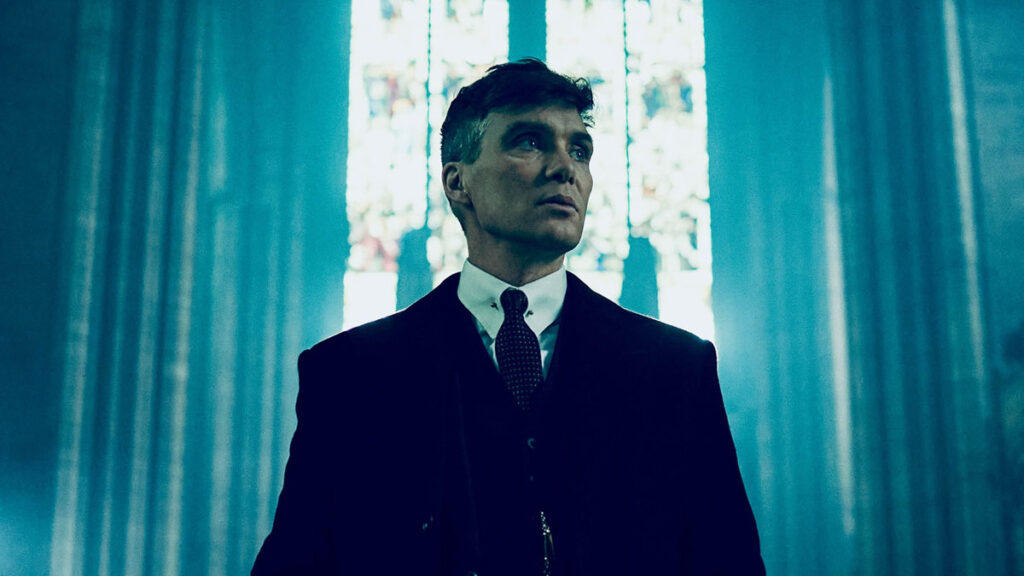 Synopsis: Britain in 1919 is a tumultuous mix of despair and hedonism, a nation cleaned out by the extravagances of the Great War. Returning soldiers, newly-minted revolutionaries and criminal gangs all fight for survival in an industrial landscape gripped by economic upheaval. Based on a true story, this drama follows a gang in Birmingham as they rise to become the most feared and powerful in town.
---
Also Read: Shows Like 'Narcos' To Watch If You Miss the Series
---
Narcos (Netflix)
Synopsis: Narcos is an inside look into the world of international drug trafficking and the rise and fall of the world's most dangerous criminals who would stop at nothing to attain the ultimate goal – power. The series offers viewers a window into both sides of what ultimately became the world's most lucrative business – the import and export of illegal drugs. From the battles between the DEA, local law enforcement, the military and the most righteous of government officials, to the greed driven, even deadlier battles between the multiple cartel factions themselves – riddled with corruption from all sides – the rise of the drug war and major role the U.S. plays in it, being the largest consumer in the world, unfolds before us.
---
Also Read: Shows Like 'Justified' To Watch While Waiting For the Sequel Series
---
Justified (Hulu)
Synopsis: Based on Elmore Leonard's novella "Fire in the Hole," Justified was developed by Graham Yost and stars Timothy Olyphant as Deputy US Marshal Raylan Givens, a lawman who finds himself drawn back to his home state of Kentucky.
---
Also Read: Shows Like 'Kin' To Watch While Waiting For Season 2
---
Synopsis: New Irish Crime Drama Series, where a boy is killed and his family embarks on a gangland war with an international cartel – a war that is impossible to win. But the Kinsellas have something the cartel does not: the unbreakable bonds of blood and family.