Yellowstone has become one of the biggest shows on television, as it should because the series is a brilliant piece of art, which deserves every praise it gets. Yellowstone is currently in its fifth season run, with the first 8 episodes of Season 5 completely aired and Part 2 coming sometime in Summer 2023. If you get bored while waiting for the new episodes here's a list of shows like Yellowstone you should watch to keep yourself busy.
---
Also Read: Shows Like '1883' To Watch If You Miss the Series
---
Synopsis: 1883 follows the Dutton family as they embark on a journey west through the Great Plains toward the last bastion of untamed America. It is a stark retelling of Western expansion, and an intense study of one family fleeing poverty to seek a better future in America's promised land – Montana.
---
Also Read: Shows Like '1923' To Watch If You Like the Series
---
Synopsis: 1923, a Yellowstone origin story, introduces a new generation of the Dutton family as they explore the early twentieth century when pandemics, historic drought, the end of Prohibition and the Great Depression all plague the mountain west, and the Duttons who call it home. The series is executive produced by Academy Award nominee Taylor Sheridan, co-creator of Yellowstone, and stars Helen Mirren and Harrison Ford.
---
Also Read: Shows Like 'Succession' to Watch While Waiting For Season 4
---
Succession (HBO Max)
Synopsis: Power, politics, money…it's all in the family in this provocative, funny series about a highly dysfunctional dynasty. When Logan Roy (Brian Cox), CEO of one of the world's largest media and entertainment conglomerates, considers retirement, each of his four grown children follows a personal agenda that doesn't always sync with those of their siblings–or of their father.
---
Also Read: Shows Like 'Mayor of Kingstown' To Watch After Season 2
---
Mayor of Kingstown (Paramount+)
Synopsis: From Academy Award nominee Taylor Sheridan, co-creator of Yellowstone, Mayor of Kingstown follows the McLusky family – power brokers in Kingstown, Michigan where the business of incarceration is the only thriving industry. Tackling themes of systemic racism, corruption and inequality, the series provides a stark look at their attempt to bring order and justice to a town that has neither.
---
Also Read: Shows Like 'The Sopranos' To Watch If You Miss the Series
---
The Sopranos (HBO Max)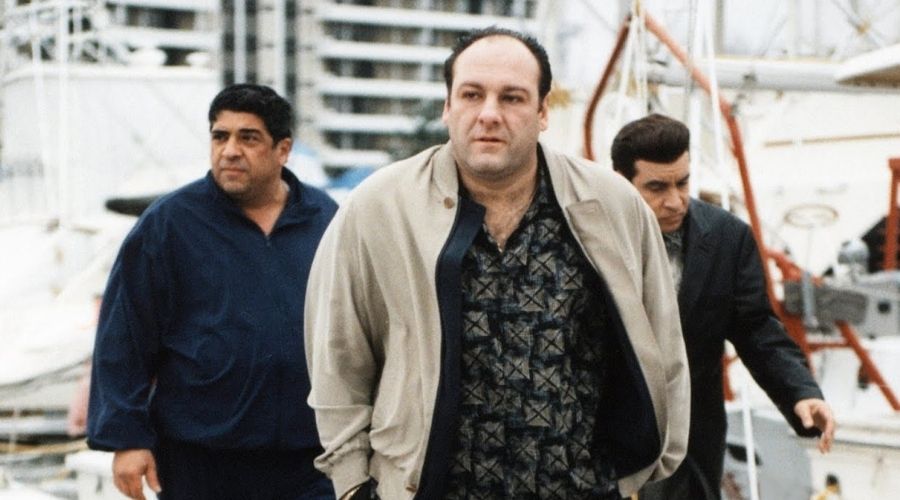 Synopsis: James Gandolfini stars in this acclaimed series as Tony Soprano, a husband and mob boss whose professional and private strains often land him in the office of his therapist. The ensemble cast includes Lorraine Bracco as his doctor, Edie Falco as his long-suffering wife, Michael Imperioli as his hot-headed nephew and Dominic Chianese as his uncle.
Longmire (Netflix & Peacock)
Synopsis: Based on the Walt Longmire mystery novels by Craig Johnson, Longmire stars Australian actor Robert Taylor as Walt Longmire, the dedicated and unflappable sheriff of Absaroka County, Wyoming. A man in psychic repair after the murder of his wife, Longmire buries his loss behind a brave face and dry wit. At the urging of his daughter, Cady (Cassidy Freeman), and close friend and confidant Henry Standing Bear (Lou Diamond Phillips), he sets out to rebuild his personal and professional life one step at a time. But with his county in turmoil, Sheriff Longmire relies on his loyal deputies Vic Moretti (Katee Sackhoff), Branch Connally (Bailey Chase) and the Ferg (Adam Bartley). At the end of the day, it's Longmire's job to keep the peace in Big Sky Country in this contemporary crime thriller.
---
Also Read: Shows Like 'Justified' To Watch While Waiting For the Sequel Series
---
Justified (Hulu)
Synopsis: Based on Elmore Leonard's novella "Fire in the Hole," Justified was developed by Graham Yost and stars Timothy Olyphant as Deputy US Marshal Raylan Givens, a lawman who finds himself drawn back to his home state of Kentucky.
Godless (Netflix)
Synopsis: Notorious criminal Frank Griffin (Jeff Daniels) and his gang of outlaws are on a mission of revenge against Roy Goode (Jack O'Connell), a son-like protégé who betrayed the brotherhood. While on the run, Roy seeks refuge with hardened widower Alice Fletcher (Michelle Dockery), an outcast herself, in a worn-down, isolated mining town of La Belle, NM — governed mainly by women. When word reaches La Belle that Griffin is headed their way, the town bands together to defend against the murderous gang in a lawless western frontier.
---
Also Read: Shows Like 'Deadwood' To Watch If You Miss the Series
---
Deadwood (HBO Max)
Synopsis: It is 1876 and the richest gold strike in U.S. history draws a throng of restless misfits to an outlaw settlement in the Black Hills of South Dakota. Welcome to Deadwood–a hell of a place to make your fortune. Timothy Olyphant and Ian McShane lead the cast in this drama series about the surly inhabitants in this dangerous frontier town.
Hell on Wheels (The Roku Channel)
Synopsis: The Civil War is in the past, but former Confederate soldier Cullen Bohannon (Anson Mount, Lost) can't put it behind him. Fresh are the horrific memories of the death of his wife, killed at the hands of the Union soldiers setting Bohannon on a course of revenge.