The O.C. is one of the most iconic teen drama series ever made. Set in the wealthy close-knit community of Orange County, California the series follows a troubled and smart young man Ryan Atwood, as he is adopted by the wealthy and kind Cohen family. Where he finds a good role model like Sandy Cohen, a kind-hearted mother in Kristen, and a brother and best friend in Seth, an awkward and sarcastic teenager. Ryan also finds love with the girl-next-door Marissa Cooper and Seth consistently tries to win the heart of his childhood crush Summer Roberts. The series boasts an incredible ensemble cast including Ben McKenzie, Peter Gallagher, Kelly Rowan, Adam Brody, Mischa Barton, Rachel Bilson, and Melinda Clarke. Created by Josh Schwartz the series ran on the Fox network for four seasons and it ended in 2007, which means that the last time we saw a new episode of The O.C. was almost 15 years ago. So, if you miss The O.C. here are some shows you could watch to pass the time.
---
Also Read: Shows Like The CW's 'Gossip Girl' To Watch If You Miss the Series
---
Gossip Girl (HBO Max)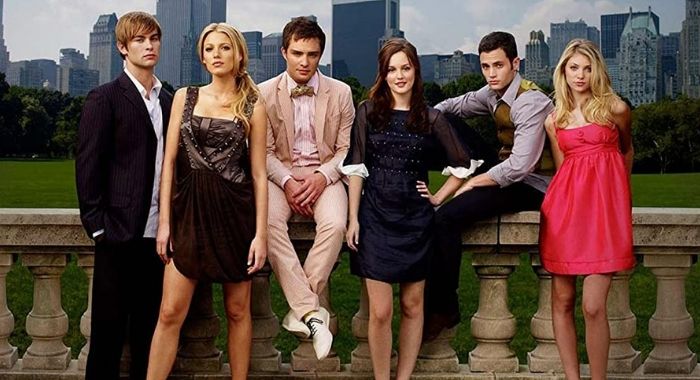 Synopsis: Based on the best-selling series of young-adult novels by Cecily von Ziegesar and executive produced by Josh Schwartz ("Chuck," "The O.C.") & Stephanie Savage ("The O.C."), "Gossip Girl" is a one-hour drama based on the lives of privileged Manhattan prep school teens. The students first learn that Serena van der Woodsen, once the Upper East Side's most notorious party girl, is back in town the way they learn all the important news in their lives: from the blog of the all-knowing albeit ultra-secretive Gossip Girl.
---
Also Read: Shows Like 'Ginny & Georgia' To Watch While Waiting For Season 3
---
Ginny and Georgia (Netflix)
Synopsis: Angsty and awkward fifteen year old Ginny Miller often feels more mature than her thirty year old mother, the irresistible and dynamic Georgia Miller. After years on the run, Georgia desperately wants to put down roots in picturesque New England and give her family something they've never had… a normal life. But it's not all carpool and Kombucha as Georgia's past threatens her and her family's new way of life… and Georgia will do anything to protect her family.
Synopsis: The show focuses on the assimilation of a solid, value-oriented Midwestern family into an accelerated Beverly Hills lifestyle. The show explores the realities and myths of social classes in Beverly Hills while at the same time exposing the strains this lifestyle can put on family relationships.
Synopsis: Provocative drama about the coming-of-age of a group of teenage best friends in a small New England coastal town. Dawson Leery seems to have the perfect life. An aspiring filmmaker, he soon finds out that growing up isn't as simple and clear-cut as the Steven Spielberg movies he so idolizes. The arrival of Jennifer, the attractive new girl in town, puts a barrier between Dawson and his longtime best friend, Josephine ("Joey")–a local girl who lives across the pond with her pregnant sister and her sister's black boyfriend. He also must deal with good buddy Pacey's obsession with the school's attractive new teacher. Things won't be so quiet in this small town.
Synopsis: Set in a breathtaking small town in the Rocky Mountains, the emotional center of Everwood is the visceral, often heartbreaking relationship between a father and son. After his wife dies, Dr. Andrew Brown (Treat Williams), a renowned neurosurgeon, moves his teenage son and young daughter from urban New York to the idyllic mountain town of Everwood, Colorado, in order to bond with his family.
One Tree Hill
Synopsis: Aside from basketball, Nathan Scott (James Lafferty) and Lucas Scott (Chad Michael Murray) have little in common — but the two young men share the same father, Dan (Paul Johansson). Arrogant, wealthy and assured, Nathan is the star of the high school basketball team. Quiet and driven, Lucas is a legendary player on the playground and the product of a working single mom, Karen (Moira Kelly). After growing up in opposite worlds in the same small town, the half-brothers find their lives colliding. In the middle of the crossroads is Peyton (Hilarie Burton), Nathan's beautiful girlfriend who may have more in common with Lucas, and Lucas' platonic best friend, Haley (Bethany Joy Galeotti). Sophia Bush also stars as Brooke.
Synopsis: A small Texas town has high expectations for its top-ranked football team. Expanding on the hit feature film "Friday Night Lights," this poignant series centers on the small rural town of Dillon, Texas, where the coveted state football championship rings are held in the highest regard.
---
Also Read: Shows Like 'On My Block' To Watch If You Miss the Series
---
On My Block (Netflix)
Synopsis: On My Block, co-created by Lauren Iungerich (Awkward), Eddie Gonzalez & Jeremy Haft, is a coming of age comedy about four bright and street-savvy friends navigating their way through the triumph, pain and the newness of high-school set in LA's South Central neighborhood.
---
Also Read: Shows Like 'Veronica Mars' To Watch If You Miss the Series
---
Veronica Mars (Hulu)
Synopsis: Spring breakers are getting murdered in Neptune, thereby decimating the seaside town's lifeblood tourist industry. After Mars Investigations is hired by the family of one of the victims to find their son's killer, Veronica is drawn into an epic eight-episode mystery that pits the enclave's wealthy elites, who would rather put an end to the month-long bacchanalia, against a working class that relies on the cash influx that comes with being the West Coast's answer to Daytona Beach.
Synopsis: After 15 years of being with different families in Oregon's foster-care system, Lux decides to try her luck as an emancipated minor. As she navigates the legal system in pursuit of that goal, she encounters her birth father, bar owner Nate "Baze" Bazile, living like an aging frat boy with two slacker roommates. He is stunned to learn that he has a teenage daughter and introduces Lux to her mother, radio personality Cate Cassidy, who is sad to learn her daughter has grown up in foster care but thrilled to meet and get to know the girl. She has plenty of opportunity to get acquainted when the judge decides Lux isn't ready to be emancipated and grants temporary custody to her birth parents.