One Tree Hill is one of the most beloved teen series ever. The CW series revolved around the Scott brothers and their friends. One Tree Hill is one of those shows that the audience grows up with because when we started the series the characters were in high school but as the series progresses we see them graduate, finish their studies, get jobs, get married, and then finally become parents. One Tree Hill boasted a brilliant ensemble cast including James Lafferty, Chad Michael Murray, Hilarie Burton, Sophia Bush, Bethany Joy Lenz, and Paul Johansson. The series ran for 9 successful seasons ending its run in 2012. So, if you miss the series here are some more shows like it you could watch to fill up your free time.
---
Also Read: Shows Like 'The O.C.' To Watch If You Miss the Series
---
The O.C. (Hulu)
Synopsis: Outsider Ryan, quick-witted Seth, girls-next-door Summer and Marissa and more – all the characters you love (or sometimes love to hate) are here in episodes alive with laughs and drama, indie bands and Chrismukkah, and featuring real insights into teens and parents, what's in and what matters, growing up and moving on. There's nothing like a day at the beach. Catch every wave!
Friday Night Lights (Netflix, Hulu & Peacock)
Synopsis: A small Texas town has high expectations for its top-ranked football team. Expanding on the hit feature film "Friday Night Lights," this poignant series centers on the small rural town of Dillon, Texas, where the coveted state football championship rings are held in the highest regard.
---
Also Read: Shows Like 'Freaks and Geeks' To Watch If You Miss the Series
---
Synopsis: The universal experience of teenagehood as lived by the regular old freaks and geeks in a Michigan high school, circa 1980, is the subject of this wistful comedy-drama executive-produced by Emmy-winner Judd Apatow and series creator Paul Feig.
Synopsis: The show focuses on the assimilation of a solid, value-oriented Midwestern family into an accelerated Beverly Hills lifestyle. The show explores the realities and myths of social classes in Beverly Hills while at the same time exposing the strains this lifestyle can put on family relationships.
---
Also Read: Shows Like 'Glee' To Watch If You Miss the Series
---
Glee (Hulu & Disney+)
Synopsis: GLEE follows an optimistic high school teacher, Will Schuester (Matthew Morrison), as he tries to refuel his own passion while reinventing the high school's glee club and challenging a group of outcasts to realize their star potential. It's not an easy task when the pitch-imperfect club includes Mercedes (Amber Riley), a forceful diva-in-training; Artie (Kevin McHale), a geeky guitarist; Kurt (Chris Colfer), a dramatic soprano; Tina (Jenna Ushkowitz), a punk rocker; and self-proclaimed "star" Rachel (Lea Michele), a perfectionist firecracker. McKinley's cruel high school caste system prevents the glee club from flourishing, so Will recruits Finn (Cory Monteith), the quarterback with movie star looks, to join the group even though he wants to protect his reputation with his holier-than-thou girlfriend, Quinn (Dianna Agron), and his arrogant teammate, Puck (Mark Salling). With harsh criticism from everyone, including Will's tough-as-nails wife Terri (Jessalyn Gilsig) and McKinley's egotistical cheerleading coach Sue Sylvester (Jane Lynch), he is determined to prove them all wrong and lead the glee club to the greatest competition of them all: Nationals.
---
Also Read: Shows Like 'Veronica Mars' To Watch If You Miss the Series
---
Veronica Mars (Hulu)
Synopsis: Spring breakers are getting murdered in Neptune, thereby decimating the seaside town's lifeblood tourist industry. After Mars Investigations is hired by the family of one of the victims to find their son's killer, Veronica is drawn into an epic eight-episode mystery that pits the enclave's wealthy elites, who would rather put an end to the month-long bacchanalia, against a working class that relies on the cash influx that comes with being the West Coast's answer to Daytona Beach.
Synopsis: Provocative drama about the coming-of-age of a group of teenage best friends in a small New England coastal town. Dawson Leery seems to have the perfect life. An aspiring filmmaker, he soon finds out that growing up isn't as simple and clear-cut as the Steven Spielberg movies he so idolizes. The arrival of Jennifer, the attractive new girl in town, puts a barrier between Dawson and his longtime best friend, Josephine ("Joey")–a local girl who lives across the pond with her pregnant sister and her sister's black boyfriend. He also must deal with good buddy Pacey's obsession with the school's attractive new teacher. Things won't be so quiet in this small town.
---
Also Read: Shows Like 'Gilmore Girls' To Watch If You Miss the Series
---
Gilmore Girls (Netflix)
Synopsis: Lorelai (Lauren Graham, Evan Almighty), 32 years old, has always done things her way. Raised in a world of money and cotillions, she was wilder than the other girls. Pregnant at age 16, she chose her own path, and, in true style, walked with flawless posture right out the door. With fire and determination, Lorelai has worked her way up from maid to manager at the historic Independence Inn, all while keeping sight of her dream to open her own inn with best friend Sookie (Melissa McCarthy, Samantha Who?), the hotel's hopelessly clumsy culinary genius. Lorelai's 16-year-old daughter, straight-A student Rory tries to prove herself at the exclusive Chilton Preparatory School, a daunting new world of girls with attitudes and boys with shiny cars. But when Rory meets Dean, the attraction hits her like a ton of bricks and single mom Lorelai begins to notice in Rory her own dreams and rebellious youth.
Synopsis: Featuring an all-star ensemble cast, including Lauren Graham (Gilmore Girls), Peter Krause (Six Feet Under), Dax Shepard (Baby Mama), and Craig T. Nelson (Coach), Parenthood follows four grown siblings of the far-from-perfect Braverman clan as they try to balance kids and careers, dreams and commitments, and romance or a total lack thereof. Join some of the best actors on television for a genuinely funny and heartwarming journey through the most challenging and rewarding role of a lifetime—being a parent.
---
Also Read: Shows Like The CW's 'Gossip Girl' To Watch If You Miss the Series
---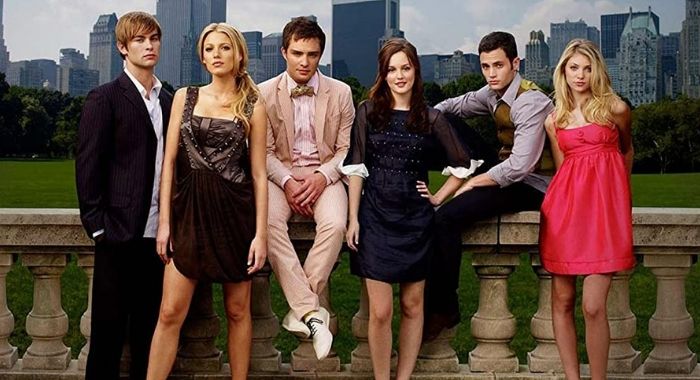 Synopsis: Based on the best-selling series of young-adult novels by Cecily von Ziegesar and executive produced by Josh Schwartz ("Chuck," "The O.C.") & Stephanie Savage ("The O.C."), "Gossip Girl" is a one-hour drama based on the lives of privileged Manhattan prep school teens. The students first learn that Serena van der Woodsen, once the Upper East Side's most notorious party girl, is back in town the way they learn all the important news in their lives: from the blog of the all-knowing albeit ultra-secretive Gossip Girl.