If you are a fan of Netflix's brilliant comedy-drama series Ginny & Georgia and have already binged the second season of the series CinemaBlind is here to provide you with the best 10 shows you could watch after this season. Ginny & Georgia follows the titular mother and daughter duo played by Brianne Howey and Antonia Gentry as they try to start their new life in a suburb in New England but quickly realize that Georgia's less-than-perfect is coming back to haunt them. So, while you wait for Ginny & Georgia Season 3 here are some shows you could watch next.
---
Also Read: Shows Like 'Gilmore Girls' To Watch If You Miss the Series
---
Gilmore Girls (Netflix)
Synopsis: Lorelai (Lauren Graham, Evan Almighty), 32 years old, has always done things her way. Raised in a world of money and cotillions, she was wilder than the other girls. Pregnant at age 16, she chose her own path, and, in true style, walked with flawless posture right out the door. With fire and determination, Lorelai has worked her way up from maid to manager at the historic Independence Inn, all while keeping sight of her dream to open her own inn with best friend Sookie (Melissa McCarthy, Samantha Who?), the hotel's hopelessly clumsy culinary genius. Lorelai's 16-year-old daughter, straight-A student Rory tries to prove herself at the exclusive Chilton Preparatory School, a daunting new world of girls with attitudes and boys with shiny cars. But when Rory meets Dean, the attraction hits her like a ton of bricks and single mom Lorelai begins to notice in Rory her own dreams and rebellious youth.
---
Also Read: Shows Like 'Firefly Lane' To Watch If You Miss the Series
---
Firefly Lane (Netflix)
Synopsis: The greatest love story of all can be between friends. When unlikely duo Tully (Katherine Heigl) and Kate (Sarah Chalke) meet at age fourteen, they couldn't be more different. Tully is the brash and bold girl you can't ignore, while Kate is the mousy shy girl you never notice. But when a tragedy brings them together, they are bonded for life — forever inseparable best friends. Together they experience thirty years of ups and downs — triumphs and disappointments, heartbreak and joy, and a love triangle that strains their friendship. One goes on to fabulous wealth and fame, the other chooses marriage and motherhood — but through the decades, their bond remains — until it faces the ultimate test.
---
Also Read: Shows Like 'Good Girls' To Watch If You Miss the Series
---
Good Girls (Netflix)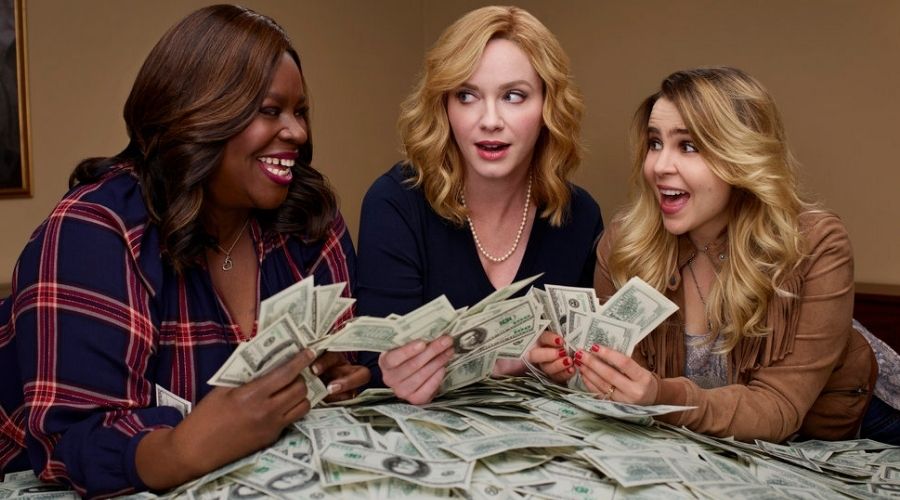 Synopsis: When three suburban moms get tired of trying to make ends meet, they decide it's time to stick up for themselves by robbing the local grocery store. But when the manager catches a glimpse of one of them and the loot is far more than they expected, it doesn't take long for the three best friends to realize the perfect getaway will be harder than they think. From Executive Producer Jenna Bans ("Grey's Anatomy," "Scandal," "The Family") comes this comedy-infused drama that mixes a little "Thelma & Louise" with a bit of "Breaking Bad." The cast includes Christina Hendricks ("Mad Men," "Another Period"), Retta ("Parks and Recreation," "Girlfriends' Guide to Divorce"), Mae Whitman ("Parenthood," "Arrested Development"), Reno Wilson ("Mike & Molly"), Manny Montana ("Graceland"), Lidya Jewett ("Hidden Figures"), Isaiah Stannard ("Brad's Status") and Matthew Lillard ("Twin Peaks," "Bosch").
Little Fires Everywhere (Hulu)
Synopsis: Based on Celeste Ng's 2017 bestseller, Little Fires Everywhere follows the intertwined fates of the picture-perfect Richardson family and an enigmatic mother and daughter who upend their lives. The story explores the weight of secrets, the nature of art and identity, the ferocious pull of motherhood – and the danger in believing that following the rules can avert disaster. The cast includes Reese Witherspoon (Elena Richardson), Kerry Washington (Mia Warren), Joshua Jackson (Bill Richardson), Rosemarie DeWitt (Linda McCullough), Jade Pettyjohn (Lexie Richardson), Jordan Elsass (Trip Richardson), Gavin Lewis (Moody Richardson), Megan Stott (Izzy Richardson), Lexi Underwood (Pearl Warren), and Huang Lu (Bebe).
Teenage Bounty Hunters (Netflix)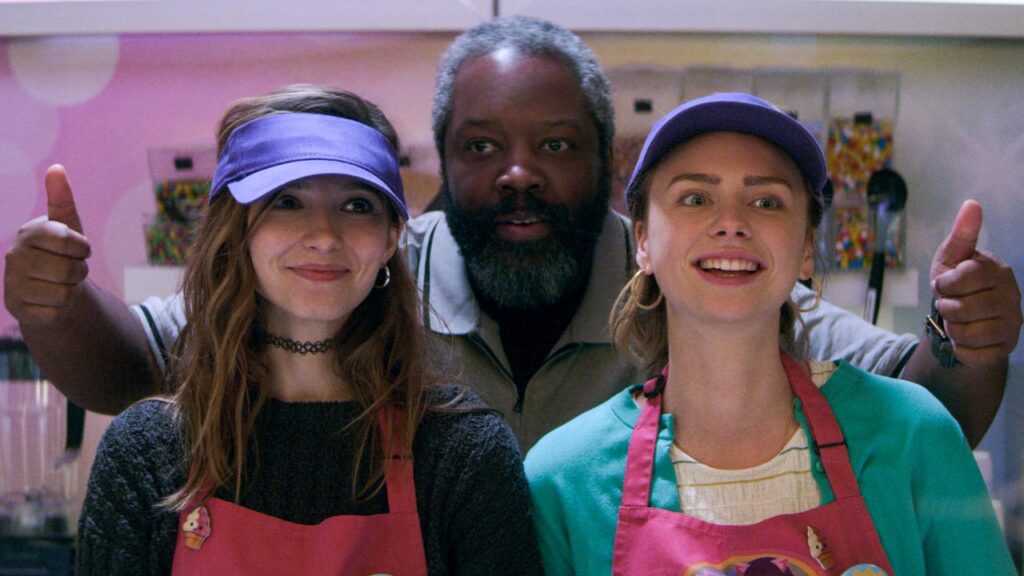 Synopsis: Rebelling against their buttoned-up Southern community, sixteen-year-old fraternal twin sisters Sterling (Maddie Phillips) and Blair (Anjelica Bette Fellini) Wesley team up with veteran bounty hunter Bowser Jenkins (Kadeem Hardison) for an over-the-top adventure as they dive into the world of bail skipping baddies and suburban secrets while trying to navigate high school drama — love, sex, and study hall.
My So-Called Life (Hulu)
Synopsis: MSCL follows Angela Chase, a neurotic, touching and funny 15-year-old as she chronicles the ever-present trials and tribulations of adolescence. No matter the fixation, Angela finds extraordinary drama within ordinary situations as she navigates discovering who she is and where she belongs.
---
Also Read: Shows Like 'Dead To Me' To Watch If You Already Miss the Series
---
Dead To Me (Netflix)
Synopsis: Jen (Christina Applegate) is a sardonic widow determined to solve her husband's recent hit-and-run murder. Judy (Linda Cardellini) is an optimistic free spirit who's recently suffered her own tragic loss. When the two women meet at a support group, they become unlikely friends despite their polar-opposite personalities. But as they bond over bottles of wine, Entenmann's cookies and a shared affinity for The Facts of Life, Judy desperately tries to shield Jen from a shocking secret that could destroy her life as she knows it. Dead to Me, created by Liz Feldman (2 Broke Girls, One Big Happy), is an addictive dark comedy that dives into the painfully unfiltered, weirdly funny waters of grief, loss and forgiveness. From creator and executive producer Liz Feldman, Dead to Me stars Christina Applegate (Jen), Linda Cardellini (Judy), James Marsden (Steve), Ed Asner (Abe) and Brandon Scott (Nick). Jessica Elbaum (Gloria Sanchez Prods.), Christie Smith and Christina Applegate also serve as executive producers, in addition to Adam McKay and Will Ferrell for Gloria Sanchez Productions.
Jane the Virgin (Netflix)
Synopsis: All the years of watching telenovelas with the two women who raised her – her sexy, young-at-heart mother, Xiomara ("Xo"), and her still – devout grandmother, Alba – have given Jane a slightly unrealistic view of romance. Although she is determined not to make the same mistake Xo made – becoming an unwed mother at 16 Jane could not be closer to the two wonderful women who have shaped her life.
---
Also Read: Shows Like 'Big Little Lies' To Watch If You Miss the Series
---
Big Little Lies (Max)
Synopsis: Based on Liane Moriarty's bestselling book, this subversive, darkly comedic drama series tells the tale of three mothers of first-graders whose seemingly perfect lives unravel to the point of murder. Reese Witherspoon, Nicole Kidman and Shailene Woodley head up a stellar cast in this Monterey-set drama that begins with a suspicious homicide at an elementary-school fundraiser. Though the victim and the perpetrator initially remain a mystery, it appears that the murder was spawned by rivalries and secrets surrounding the trio of young moms. Alexander Skarsgard, Laura Dern, Adam Scott, Zoe Kravitz, James Tupper and Jeffrey Nordling co-star.
---
Also Read: Shows Like 'Cruel Summer' To Watch If You Miss the Series
---
Cruel Summer (Hulu & Fubo TV)
Synopsis: From the executive producer, Jessica Biel, comes the chilling story of one girl, Kate Wallis, who goes missing. And another girl, Jeanette Turner, who mysteriously takes over her life. Told over 3 summers in the 90s, Cruel Summer will leave you torn between who to believe and what 'the truth' even looks like. Because the deeper you go in this mystery, the darker it gets. In this twisted tale, the truth is how you see it.