Poker Face is a new series written, directed, and produced by Rian Johnson. The Peacock series is the first television series that the acclaimed filmmaker has created. Starring Natasha Lyonne in the lead of the Peacock series mystery thriller with a whole lot of talent on and off the camera, Poker Face has one of the best casts that anybody could hope for. Fans of the series recently got the good news that the series has been renewed for Season 2, so while you wait for the new season here are some similar shows you could watch.
Lie To Me (Hulu)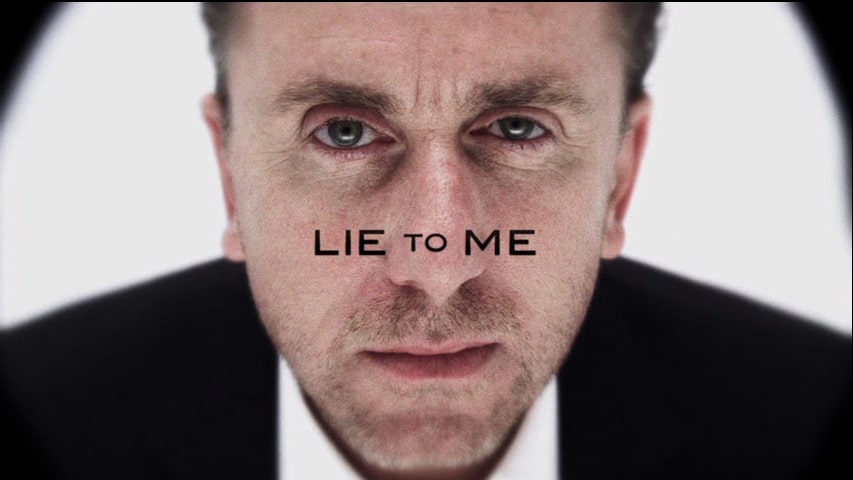 Synopsis: Cal heads up a private agency contracted by the FBI, local police, law firms, corporations, and private individuals when they hit roadblocks in their searches for the truth. Joining him are a variety of experts in the field of behavioral evaluation: Dr. Gillian Foster is a gifted psychologist and Cal's professional partner, a woman whose guidance Cal needs, whether he knows it or not; Will Loker is Cal's lead researcher, and he is so aware of the human tendency to lie that he has decided to uncomplicate matters and practice what he terms "radical honesty": he says everything on his mind at all times. Ria Torres, the newest member of the team, arrives at the truth differently by acting more on instinct and using her natural, less-studied ability to read body language and catch certain clues that Cal's other pledges may miss. Lie To Me probes how people can deceive themselves just as easily as they deceive others, and explores the idea that there is nothing more revealing than when we choose to tell the truth and when we decide to lie.
---
Also Read: Shows Like 'The Mentalist' To Watch If You Miss the Series
---
The Mentalist (HBO Max & The Roku Channel)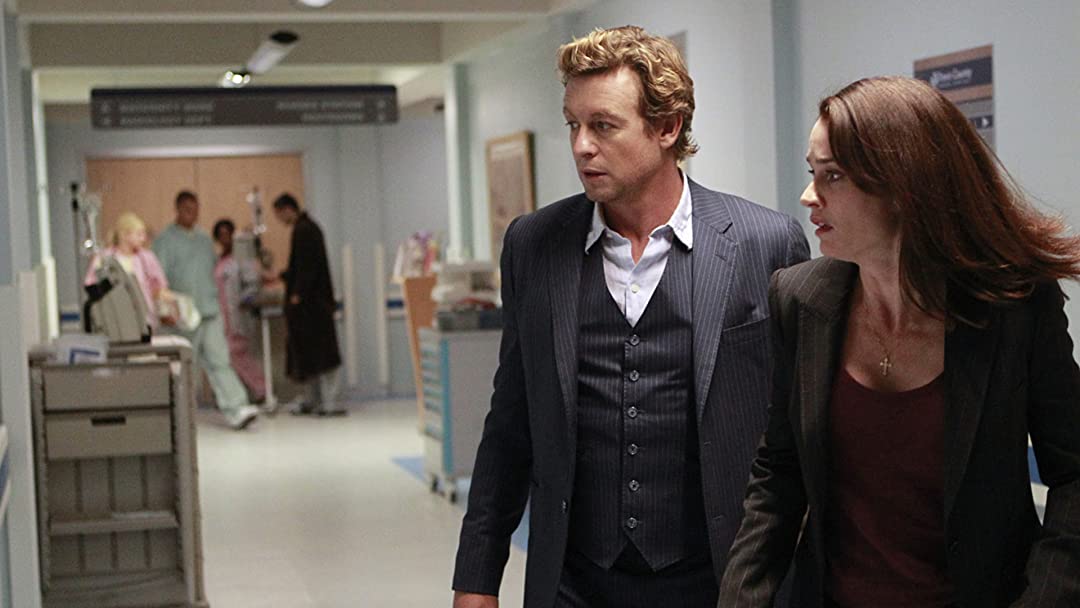 Synopsis: Golden Globe nominee Simon Baker stars as Patrick Jane, an independent consultant for the California Bureau of Investigation with a remarkable track record for solving serious crimes using only his razor sharp skills of observation. Notorious for his blatant lack of protocol and his semi-celebrity past as a psychic (whose paranormal abilities he now admits he feigned), Jane's role in cracking a series of tough high-profile cases is highly valued by his fellow agents. However, no-nonsense Senior Agent Teresa Lisbon alternates between reluctantly acknowledging Jane's usefulness and blasting him for his theatrics, narcissism and dangerous lack of boundaries. Lisbon's team includes agents Kimball Cho, Wayne Rigsby and rookie Grace Van Pelt, who all think Jane's a loose cannon but admire his charm and knack for clearing cases.
Synopsis: Based on Michael Connelly's best-selling novels, Harry Bosch (Titus Welliver), an LAPD homicide detective, stands trial for the shooting of a serial murder suspect – just as a cold case involving the remains of a boy forces Bosch to confront his past. As daring recruit, Julia Brasher (Annie Wersching), catches his eye, and departmental politics heat up, Bosch will pursue justice at all costs.
---
Also Read: Shows Like 'Only Murders in the Building' To Watch While Waiting For Season 3
---
Only Murders in the Building (Hulu)
Synopsis: From the minds of Steve Martin, Dan Fogelman & John Hoffman comes a comedic murder-mystery series for the ages. Only Murders in the Building follows three strangers (Steve Martin, Martin Short, and Selena Gomez) who share an obsession with true crime and suddenly find themselves wrapped up in one. When a grisly death occurs inside their exclusive Upper West Side apartment building, the trio suspects murder and employs their precise knowledge of true crime to investigate the truth. As they record a podcast of their own to document the case, the three unravel the complex secrets of the building which stretch back years. Perhaps even more explosive are the lies they tell one another. Soon, the endangered trio comes to realize a killer might be living amongst them as they race to decipher the mounting clues before it's too late.
---
Also Read: Shows Like 'Luther' To Watch If You Miss the Series
---
Luther (Hulu & Pluto TV)
Synopsis: On a moral crusade, with only his convictions for company, John Luther (Idris Elba) is a deeply troubled man, a philosophical cop possessed by the insoluble problem of evil and justice in a Godless world, who gets pulled to the very edge of temptation.
Synopsis: Columbo is the landmark series that inspired an entire genre. Columbo stars Peter Falk in his 4-time Emmy-winning role as the cigar-chomping, trench coat-wearing police lieutenant. Columbo's first season features legendary guest stars like Robert Culp, Ray Milland, Eddie Albert, Suzanne Pleshette, Don Ameche, Leslie Nielsen and Roddy McDowall.
---
Also Read: Shows Like 'Psych' To Watch If You Miss the Series
---
Synopsis: Shawn Spencer happens to possess some uncanny powers of observation thanks to his father, Henry, a former police officer who taught his son to remember even the smallest details of his surroundings. When Shawn is accused of committing a crime that he actually solved, he convinces the cops that he's a psychic — and with the reluctant help of his best friend, Gus, Shawn starts solving cases for a skeptical but increasingly impressed police force.
Elementary (Hulu)
Synopsis: Elementary stars Jonny Lee Miller as Detective Sherlock Holmes and Lucy Liu as Dr. Joan Watson in a modern-day drama about a crime-solving duo that cracks the NYPD's most impossible cases. Initially sober companion and client, Holmes and Watson's relationship evolved into a symbiotic professional investigative partnership. They are the top homicide consultants for Captain Thomas Gregson and work regularly alongside Detective Marcus Bell. The pair entered into a mutually beneficial arrangement with Shinwell Johnson, an ex-convict who shared his expertise of the city's underworld in exchange for them teaching him how to be an effective FBI informant. The trio's alliance ended when Shinwell attacked Holmes after he and Watson discovered Shinwell committed an unsolved murder. The assault caused Holmes to suffer memory loss and hallucinations, a secret which compromises his work and relationship with Watson, and forces him to seek neurological help. Holmes copes with his health crisis by refocusing on his sobriety and discovers a new ally in Michael, a fellow addict who once found the strength to stay sober from Sherlock's own words in past meetings. As Holmes struggles with uncharacteristic vulnerability, he fights to salvage his career and his friendship with Watson, which he values above all else.
---
Also Read: Shows Like 'Sherlock' If You Miss the Series
---
Sherlock (Philo)
Synopsis: Sherlock Holmes, an analytical deduction fanatic, is helping the police out with their enquiries for fun, when he runs into potential flatmate Dr John Watson, fresh from serving in the war in Afghanistan and sporting a limp. In spite of Watson's initial scepticism, Holmes' brilliant mind and dangerous lifestyle offer the stimulation he craves, and the two quickly forge an alliance. Sherlock provides the inspired leaps of intellect, while Watson keeps his friend's flights of fancy grounded – it's the perfect partnership. Uplifting, action-packed and highly entertaining, with sparky scripts and unforgettable performances by the two leads, this is Sherlock for a new generation.
Synopsis: He's ingenious, he's phobic, he's obsessive-compulsive. Two-time Emmy and Golden Globe-winner Tony Shalhoub is former police detective Adrian Monk. The brilliant Monk is now back fighting crime and his abnormal fears of germs, cars, heights, crowds and virtually everything else known to man.