Outlander is the perfect mix of fantasy, action, historical fiction, and romance and it is very hard to find more shows like it, and we haven't been able to find them but we have found some shows that resemble some aspects of Starz series. So, here are the best 10 best shows like Outlander you can watch while waiting for Season 7. The Starz series is coming for its seventh season in the Summer of 2023 and it has been renewed for its eighth and final season.
Synopsis: 1715. The Golden Age of Piracy. New Providence Island is a lawless territory, controlled by history's most notorious pirate captains, including the feared and brilliant Captain Flint. As the British Navy returns to redeem their land, he allies himself with Eleanor Guthrie – daughter of the local kingpin – to hunt the ultimate prize and ensure their survival.
Timeless (Hulu)
Synopsis: This high-octane drama follows an unlikely trio who travel through time to battle a master criminal intent on altering the fabric of human history with potentially catastrophic results.
Synopsis: It's 1783 and Ross Poldark returns from the American War of Independence to his beloved Cornwall to find his world in ruins: his father dead, the family mine long since closed, his house wrecked and his sweetheart pledged to marry his cousin. But Ross finds that hope and love can be found when you are least expecting it.
Synopsis: Hidden between the lines of the history books is the story of Mary Stuart, the young woman the world would come to know as Mary, Queen of Scots. The teenage Mary is already a headstrong monarch – beautiful, passionate and poised at the very beginning of her tumultuous rise to power.
---
Also Read: Shows Like 'Penny Dreadful' To Watch If You Miss the Series
---
Penny Dreadful (Paramount+ & Showtime)
Synopsis: An erotically-charged, profoundly unsettling new saga, PENNY DREADFUL completely reinvents literature's most iconic and terrifying characters. Dorian Gray, Victor Frankenstein and timeless figures from Dracula join a core of original characters in a dark and brutal quest to save a soul — even as they grapple with their own monstrous temptations.
---
Also Read: Shows Like 'Downton Abbey' To Watch If You Miss the Series
---
Synopsis: After a tragedy at sea claims the life of the presumed heir, Lord Crawley is faced with the possibility that the house he's loved his whole life might someday belong to a distant cousin he's never met. Will the fate of Downton and its family be resolved?
---
Also Read: Shows You Could Watch After 'The Last Kingdom'
---
The Last Kingdom (Netflix)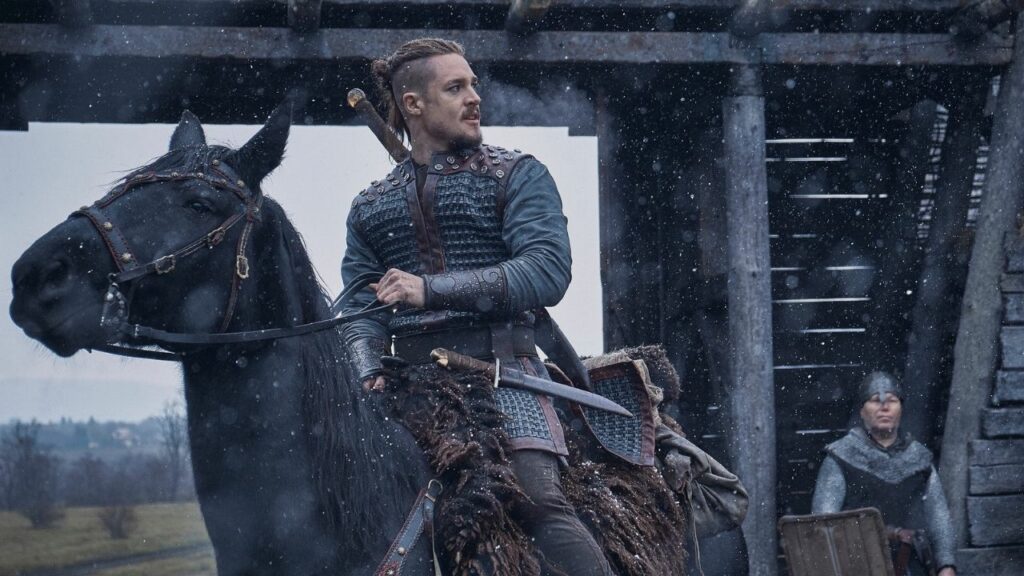 Synopsis: A story of redemption, vengeance, and self-discovery set against the birth of England, this drama series follows young warrior and outsider, Uhtred on a fierce mission to reclaim his birthright. The Last Kingdom combines real historical figures and events with fiction, re-telling the history of King Alfred the Great and his desire to unite the many separate kingdoms into what would become England.
Synopsis: The eight-hour drama follows Victoria (Jenna Coleman) from the time she becomes Queen in 1837 at the age of 18 through her relationship with Lord Melbourne (Rufus Sewell), her first prime minister and intimate friend, and her courtship and marriage to Prince Albert (Tom Hughes). Famous for her candor and spirit, she was the first woman who seemed to have it all: a passionate marriage, nine children and the job of being queen of the world's most important nation. Her often tumultuous reign lasted for 63 years.
---
Also Read: Epic Shows Like 'Game of Thrones' To Watch If You Miss the Series
---
Game of Thrones (HBO Max)
Synopsis: Trouble is brewing in Westeros. For the inhabitants of this world, control of the Iron Throne holds the lure of great power. But in a land where seasons can last a lifetime, winter is coming…and beyond the Great Wall that protects them, a forgotten evil has returned. HBO presents this epic series based on the book series 'A Song of Ice and Fire' by George R.R. Martin.
Versailles (Netflix)
Synopsis: At 28, King Louis XIV of France commissions Versailles, the most beautiful palace in Europe, which serves as the King's gilded prison – keeping his friends close and enemies closer. Enter a world of untold wealth, power, and passion. Where love and lust are just a heartbeat away from deceit and betrayal. Experience Versailles in all its brutal glory.
---
This concludes the list of the best 10 fantasy shows like Outlander you can watch right now. If you have watched them all tell us in the comments we will make a new list for you and if you haven't, What are you waiting for?