A Discovery of Witches is definitely one of the most intriguing supernatural fantasy series with its brilliantly written characters and complex storylines, the Teresa Palmer and Matthew Goode series has the perfect blend of the real world and witches and vampires. Based on All Souls Trilogy by Deborah Harkness the series follows Diana Bishop a witch and Matthew Clairmont a vampire as they fall in love and face off life-threatening rivals. A Discovery of Witches premiered with its first season in 2018 ending its run in 2022 after its third season. So, if you miss the series here are some more shows you could watch next.
---
Also Read: Shows Like 'His Dark Materials' To Watch If You Miss the Series
---
His Dark Materials (HBO Max)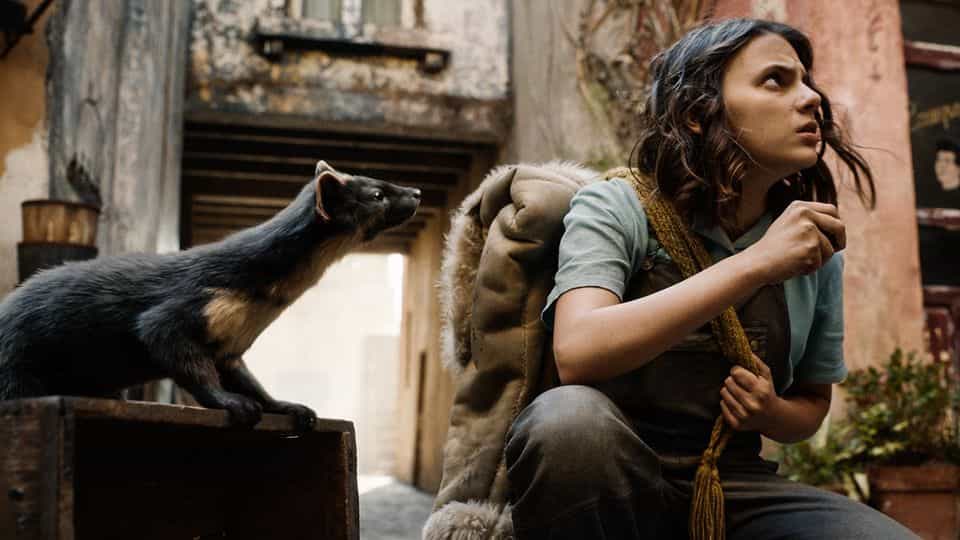 Synopsis: His Dark Materials stars Dafne Keen, James McAvoy, Ruth Wilson and Lin-Manuel Miranda. Adapting Philip Pullman's award-winning trilogy of the same name, which is considered a modern masterpiece of imaginative fiction, the first season follows Lyra, a seemingly ordinary but brave young woman from another world. Her search for a kidnapped friend uncovers a sinister plot involving stolen children, and becomes a quest to understand a mysterious phenomenon called Dust. As she journeys through the worlds, including our own, Lyra meets Will, a determined and courageous boy. Together, they encounter extraordinary beings and dangerous secrets, with the fate of both the living — and the dead — in their hands.
---
Also Read: Shows Like 'Carnival Row' To Watch While Waiting For Season 2
---
Synopsis: With a serial killer loose on Carnival Row, and a government that turns a blind eye to the deaths of its lower class citizens, Rycroft Philostrate, a war-hardened investigator, is the only person willing to stop the murders and maintain the fragile peace. But when Vignette Stonemoss, a faerie refugee, turns up in the Burgue, she forces Philo to reckon with a past he's tried to forget.
---
Also Read: Shows Like 'Mayfair Witches' To Watch If You Like the Series
---
Anne Rice's Mayfair Witches (AMC+)
Synopsis: Based on Anne Rice's Lives of the Mayfair Witches, Mayfair Witches is an exploration of female power and the mortal implications of our decisions. Mayfair Witches focuses on an intuitive young neurosurgeon (Alexandra Daddario) who discovers that she is the unlikely heir to a family of witches. As she grapples with her newfound powers, she must contend with a sinister presence that has haunted her family for generations.
---
Also Read: Shows Like 'Interview With the Vampire' To Watch While Waiting For Season 2
---
Anne Rice's Interview With the Vampire (AMC+)
Synopsis: In the year 2022, the vampire Louis de Pointe du Lac tells the story of his life to renown journalist Daniel Molloy. Beginning in 1910 New Orleans, Louis forms a vampire family with the vampire Lestat, complete with teen fledgling, Claudia.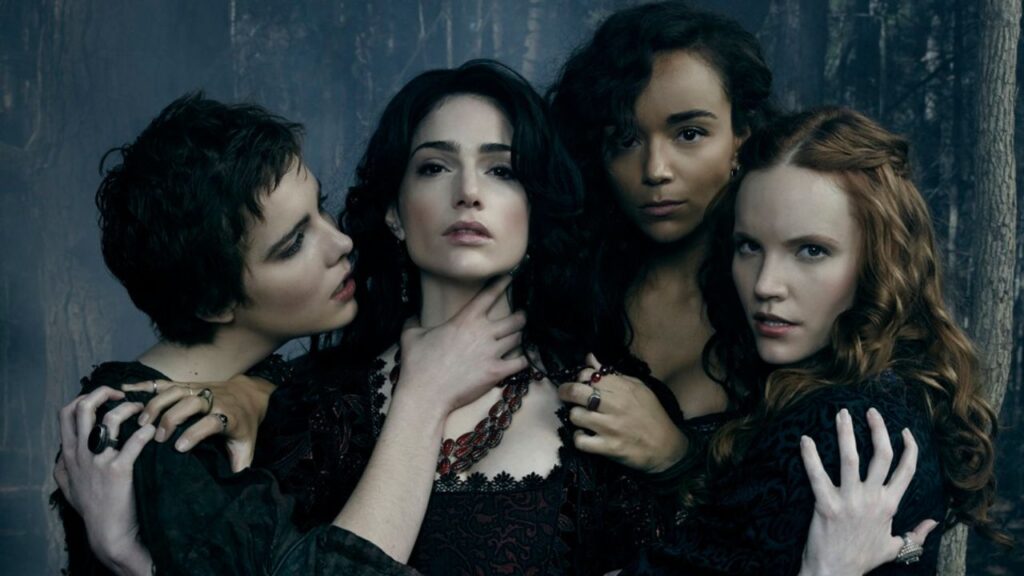 Synopsis: As the wife of a wealthy but ailing town elder, Mary Sibley (Janet Montgomery) holds the distinction of being the most powerful sorceress in 1692 Salem. Ruthless yet vulnerable, Mary leans on her ageless accomplice Tituba (Ashley Madekwe) to help advance her supernatural agenda – but Mary's world is turned upside down when John Alden (Shane West), her long lost love, finally returns home from years at war and starts asking questions that threaten to expose Mary's darkest secrets.
---
Also Read: Supernatural Shows Like 'Chilling Adventures of Sabrina' To Watch If You Miss the Series
---
Chilling Adventures of Sabrina (Netflix)
Synopsis: In the town of Greendale, where it always feels like Halloween, sixteen-year-old Sabrina Spellman faces a daunting decision. Born half-witch, half-mortal, she must choose between two worlds: the supernatural world of her family and the human world of her friends – while standing against the evil forces that threaten her, her family, and the daylight world humans inhabit. Raised by stern Aunt Zelda and maternal Aunt Hilda, Sabrina finds comfort in best friends Harvey, Roz, and Theo, as well as Ambrose, her warlock cousin, and partner in crime. Proving herself a powerful adversary as she hones her sorcery skills at the Academy of Unseen Arts, Sabrina soon learns the Dark Lord's true intentions and ultimate plan for her future. Tonally in the vein of Rosemary's Baby and The Exorcist, this dark coming-of-age story, based on the Archie Comics graphic novel, is a fiendishly enticing reimagining of the beloved comic book characters.
---
Also Read: Fantasy Shows Like 'The Magicians' To Watch If You Miss The Series
---
The Magicians (Netflix)
Synopsis: Based upon Lev Grossman's best-selling books, The Magicians centers around Brakebills University, a secret institution specializing in magic. There, amidst an unorthodox education of spellcasting, a group of twenty-something friends soon discover that a magical fantasy world they read about as children is all too real— and poses grave danger to humanity.
---
Also Read: Shows Like 'Penny Dreadful' To Watch If You Miss the Series
---
Penny Dreadful (Paramount+ & Showtime)
Synopsis: An erotically-charged, profoundly unsettling new saga, PENNY DREADFUL completely reinvents literature's most iconic and terrifying characters. Dorian Gray, Victor Frankenstein and timeless figures from Dracula join a core of original characters in a dark and brutal quest to save a soul — even as they grapple with their own monstrous temptations.
---
Also Read: Shows Like 'The Bastard Son & The Devil Himself' To Watch If You Miss the Series
---
The Bastard Son & The Devil Himself (Netflix)
Synopsis: Sixteen-year-old Nathan (Jay Lycurgo) is the illegitimate son of the world's most dangerous witch. Fearing he will follow in his father's footsteps, Nathan is closely monitored throughout his childhood. As the boundaries between 'good' and 'bad' fray, Nathan – along with mischievous Annalise and charismatic Gabriel – will soon discover who he truly is. The Bastard Son & The Devil Himself is written by Joe Barton (The Lazarus Project, Giri/Haji) and based on the Half Bad books by Sally Green. The series boasts an entirely new score created by British pop group, Let's Eat Grandma.
---
Also Read: Shows Like 'Dracula' To Watch If You Miss the Series
---
Dracula (Netflix)
Synopsis: From the makers of Sherlock, a brand new series inspired by Bram Stoker's classic novel. In Transylvania in 1897, the blood-drinking Count is drawing his plans against Victorian London. And be warned, the dead travel fast.