Suits is one of the best legal dramas that actually managed to make the profession of lawyer cool again. The USA Network series follows Mike Ross (Patrick J. Adams), who has a photographic memory and joins Harvey Specter (Gabriel Macht) at a prestigious law firm. The only problem with that is Mike didn't actually go to law school and he doesn't have a degree about which he has to lie to everyone. Suits ran for 9 brilliant seasons and ended its run around three years ago in 2019. So, if you are a Suits fan and miss the series here are some brilliant shows like Suits you can watch.
Synopsis: Looking to atone for her past and reconnect with her estranged family, Jessica Pearson, a recently disbarred powerhouse attorney, leaves her New York City law firm for the down-and-dirty politics of the Windy City. Newly appointed as Chicago Mayor Bobby Novak's right-hand fixer, Jessica is quickly embroiled in a crooked and dangerous new world where every action has far-reaching consequences. With her compulsion to win, she is forced to reconcile her unstoppable drive with her desire to do the right thing – two things which are very much at odds.
---
Also Read: Shows Like 'White Collar' To Watch If You Miss the Series
---
Synopsis: White Collar is about the unlikely partnership between a con artist and an FBI agent who have been playing cat and mouse for years. Neal Caffrey (Matt Bomer), a charming criminal mastermind, is finally caught by his nemesis, FBI Agent Peter Burke (Tim DeKay). When Neal escapes from a maximum-security prison to find his long-lost love, Peter nabs him once again. Rather than returning to jail, Neal suggests an alternate plan: he'll provide his criminal expertise to assist the Federal Agents in catching other elusive criminals. Initially wary, Peter quickly finds that Neal provides insight and intuition that can't be found on the right side of the law.
---
Also Read: Best Shows Like 'House M.D.' to Watch If You Miss the Series
---
House M.D. (Peacock & Prime Video)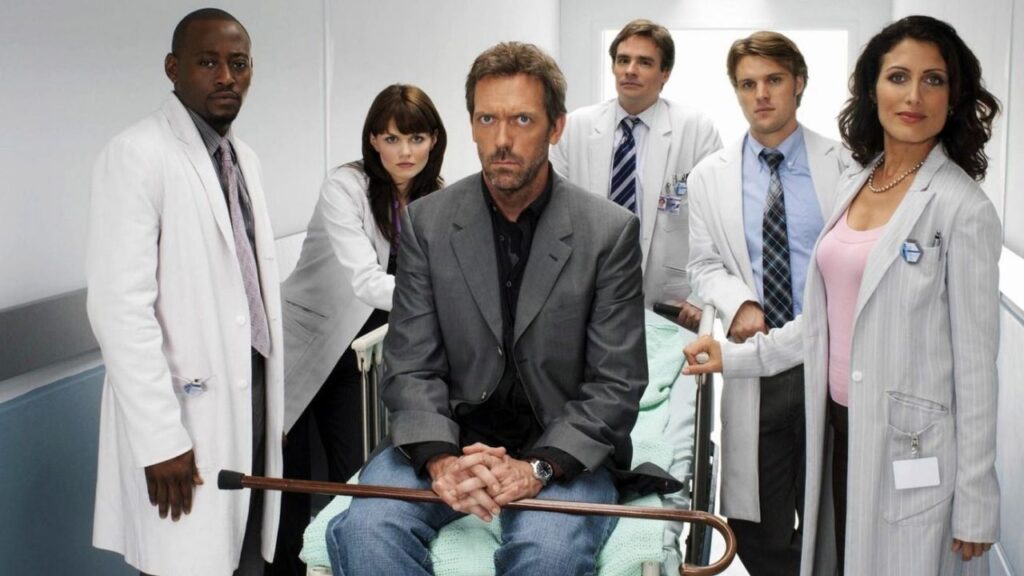 Synopsis: Hugh Laurie stars as the brilliant, but sarcastic Dr. Gregory House, a maverick physician who is devoid of bedside manner. While his behavior can border on antisocial, Dr. House thrives on the challenge of solving the medical puzzles that other doctors give up on. Together with his hand-picked team of young medical experts, he'll do whatever it takes in the race against the clock to solve the case. Check out each gripping episode featuring some of TV's hottest guest stars, including Carmen Electra, Chi McBride, Scott Foley and Sela Ward.
---
Also Read: Best Shows Like 'Mad Men' To Watch If You Miss The Series
---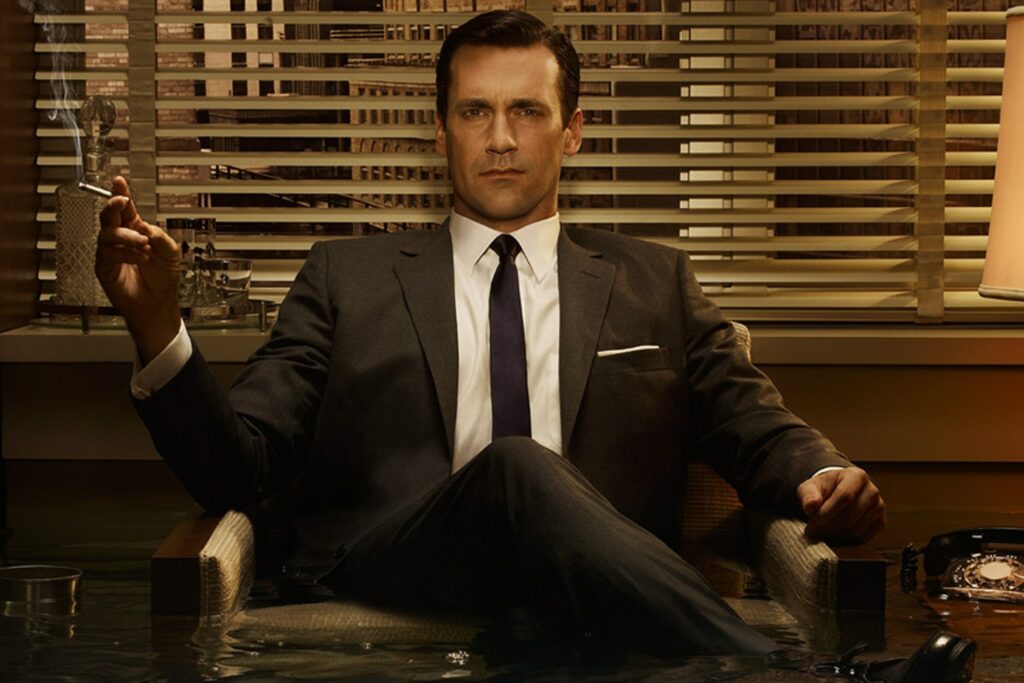 Synopsis: Set in 1960-1970 New York, the sexy, stylised and provocative AMC drama Mad Men follows the lives of the ruthlessly competitive men and women of Madison Avenue advertising. The indefatigable Don Draper (Jon Hamm) is the top ad executive, but there are plenty of young guns eager to topple him from his perch, in the Golden Globe-winning TV drama from 'Sopranos' writer Matthew Weiner.
Synopsis: The personal and professional lives of Boston's most experienced litigators form the foundation of this prime-time comedy drama that has been nominated for multiple Emmy Awards since its 2004 premiere. When Washington, D.C., attorney Brad Chase (Mark Valley) was relocated to Boston to keep an eye on senior Crane, Poole & Schmidt partner Denny Crane (William Shatner), he had no idea what he was getting into. Meanwhile, as Chase does his best to keep an eye on Crane, Alan Shore (James Spader) uses ethically questionable methods to win the cases that no one else will touch. A spin-off of the Emmy Award-winning legal drama The Practice, Boston Legal has also featured such respected actors as Candice Bergen, René Auberjonois, and John Larroquette.
Ballers (Max)
Synopsis: The sun-soaked world of a group of past and present football players in and around Miami, FL is the setting for this comedy series starring Dwayne 'The Rock' Johnson. Created by Steve Levinson ("Entourage," "Boardwalk Empire") and featuring cameos from sports stars and journalists, the show follows various players as they navigate life off the field. Leading the pack is Spencer (Johnson), a retired superstar who is trying to find a foothold as a financial manager to current players. Within his inner circle are talented but volatile wide receiver Ricky (John David Washington); Charles (Omar Miller), a reluctantly retired lineman struggling to adjust to life after the game; and rookie sensation Vernon (Donovan Carter), who lands himself in hot financial water. Troy Garity co-stars as a top-tier sports agent and Rob Corddry as Spencer's larger-than-life boss.
---
Also Read: Best Shows Like 'Billions' To Watch While Waiting For Season 7
---
Billions (Paramount+ & Showtime)
Synopsis: Billions is a bold, contemporary drama that melds the worlds of ultra-wealth, influence and corruption as personified in two highly ambitious opposing figures: hard-charging, blue-blooded, politically connected U.S. Attorney Chuck Rhoades (Emmy and Golden Globe winner Paul Giamatti) and brilliant, calculating, blue-collar billionaire hedge fund king, Bobby "Axe" Axelrod (Emmy and Golden Globe winner Damian Lewis). Set amongst the Machiavellian machinations of New York City power politics and finance, BILLIONS weaves a complex, intricate narrative featuring a high-stakes game of predator-versus-prey.
---
Also Read: Shows Like 'The West Wing' To Watch If You Miss the Series
---
The West Wing (Max)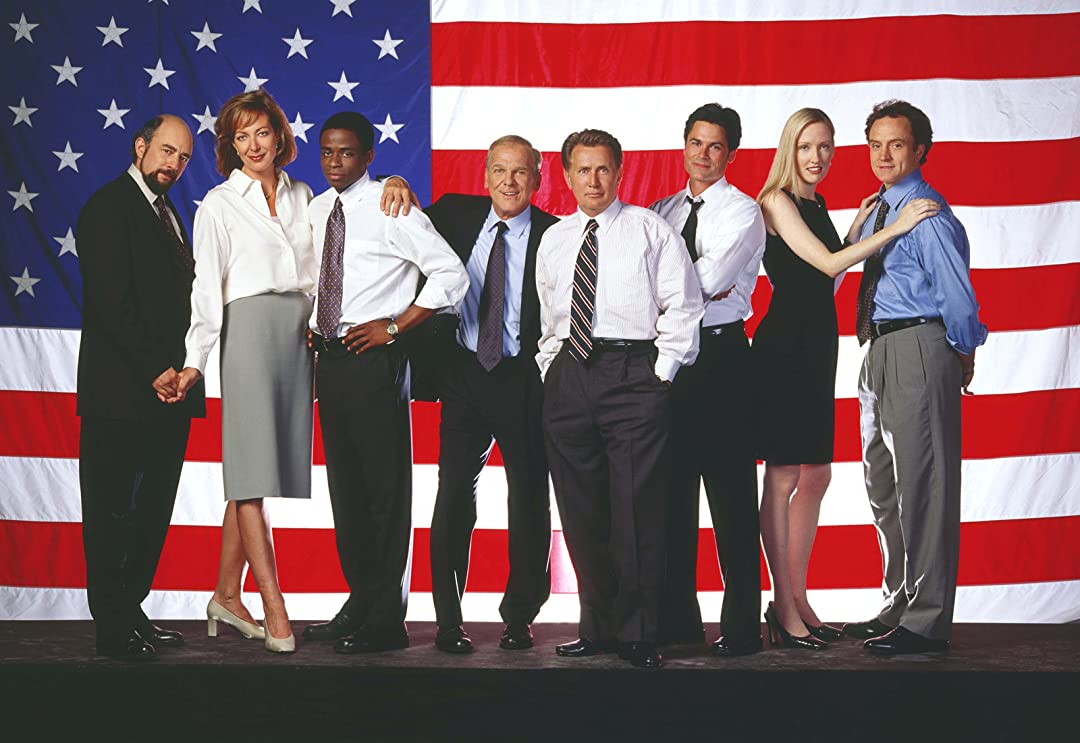 Synopsis: The West Wing ventured where no other TV series had gone before: an extraordinarily intimate look at an American President and the inner workings of the White House. Here, are all episodes of the series that won 26 Emmys, including 4 for Outstanding Drama Series. Hail to chief – and to the creators and stars of this ground-breaking series.
Bull (The Roku Channel)
Synopsis: Bull stars Michael Weatherly as Dr. Jason Bull in a TV drama inspired by the early career of Dr. Phil McGraw, founder of one of the most prolific trial consulting firms of all time. Brilliant, brash, and charming, Dr. Bull is the ultimate puppet master as he combines psychology, human intuition, and hightech data to learn what makes jurors, attorneys, witnesses and the accused tick. Bull employs an expert team at Trial Analysis Corporation including his quickwitted former brother-in-law, lawyer Benny Colón (Freddy Rodriguez), Marissa Morgan (Geneva Carr), a cutting-edge neurolinguistics expert; former NYPD detective Danny James (Jaime Lee Kirchner); haughty millennial hacker Cable McCrory (Annabelle Attanasio), who is responsible for gathering cyber intelligence; and Chunk Palmer (Christopher Jackson), a fashion-conscious stylist and former All-American lineman who fine tunes clients' appearances for trial. In high stakes legal proceedings, Bull's combination of remarkable insight into human nature, three PhDs, and a top-notch staff create winning strategies in hopes of tipping the scales of justice in his clients' favor
Synopsis: Once a powerful lawyer, Billy McBride is now burned out and washed up, spending more time in a bar than a courtroom. When he reluctantly agrees to pursue a wrongful death lawsuit against the biggest client of the massive law firm he helped create, Billy and his ragtag team uncover a vast and deadly conspiracy, pitting them all in a life or death trial against the ultimate Goliath.