Warrior is an action martial arts crime drama created by Jonathan Tropper. Based on the writing of the legendary Bruce Lee, the Max (For the first two seasons, Warrior aired on Cinemax) series is set during the Tong Wars in late 1870s San Francisco and it follows the story of Ah Sahm (Andrew Koji), a Chinese immigrant who comes to America in order to find her sister. So, if you loved Warrior and have already finished watching Season 3, here are some similar shows you could check out next.
Synopsis: Gangs of London tells the story of a city torn apart following the assassination of the head of its most powerful crime family. Starring Joe Cole (Peaky Blinders), Paapa Essiedu (I May Destroy You), and Lucian Msamati (His Dark Materials).
Synopsis: Banshee stars Antony Starr as Lucas Hood, an ex-con and master thief who assumes the identity of the sheriff of Banshee, Pennsylvania, where he continues his criminal activities, even as he's hunted by the shadowy gangsters he betrayed years earlier. The action drama charts the twists and turns that follow Hood, who improbably becomes sheriff of the rural, Amish-area town while searching for a woman he last saw 15 years ago when he gave himself up to the police to let her escape after a jewel heist. Living in Banshee under an assumed name, Carrie Hopewell (Ivana Milicevic) is now married to the local DA, has two children (one of whom may be Lucas'), and is trying desperately to keep a low profile – until Lucas arrives to shake up her world and rekindle old passions. Complicating matters is the fact that Banshee is riddled by corruption, with an Amish overlord, Kai Proctor (Ulrich Thomsen), brutally building a local empire of drugs, gambling, and graft.
Peaky Blinders (Netflix)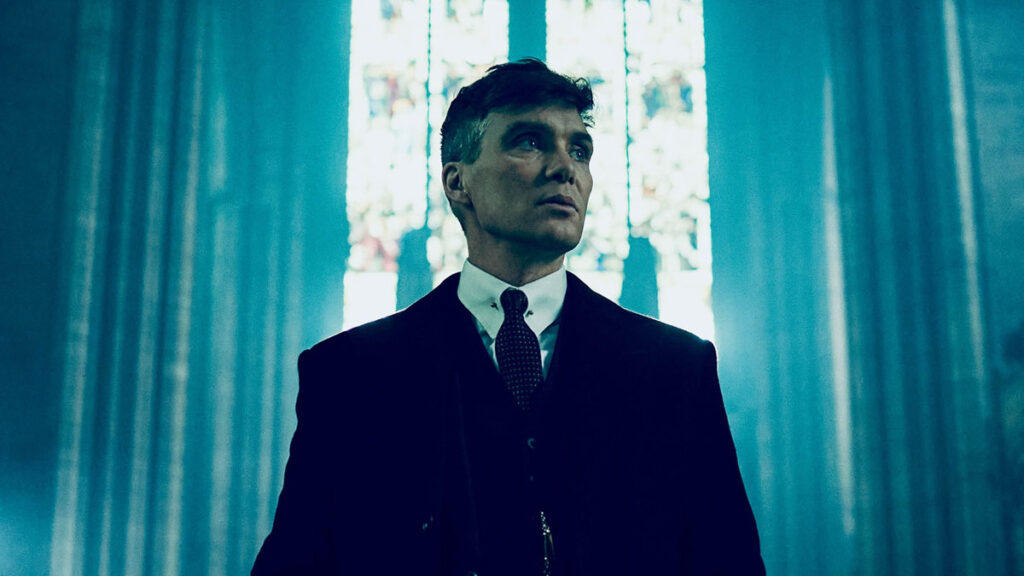 Synopsis: Peaky Blinders is an epic gangster family saga that begins in 1919 in the lawless slum neighbourhoods of post war Birmingham. Returning soldiers, newly-minted revolutionaries and criminal gangs all fight for survival in an industrial landscape gripped by economic upheaval. Guns smuggled home from the trenches find their way onto the streets and become lethal currency. Communists don't just dream of revolution – they are planning for it and the Government is expecting it. As Churchill mobilizes his Special Branch forces, illegal bookmakers make fortunes in speak-easy betting shops and traumatised infantrymen drink away their shell-shock in riotous ale houses. There is still a gentler city at the fringes, where gypsies and canal boatmen deal horses and tell fortunes but sitting at the top of this industrial jungle are the extended Shelby family, whose many brothers, cousins and uncles, make up the fiercest gang of all, the 'Peaky Blinders'. Named for their practice of sewing razor blades into the peaks of their caps, the Peaky Blinders make their money from illegal track betting, protection and robbery. Their boss Tommy is the most ruthless brother of them all, but his leadership is about to be put to the test.
Into the Badlands (Netflix)
Synopsis: Centuries from now, a feudal society has emerged in the wake of civilisation's destruction. This area is now called the Badlands and is uneasily divided among seven rival Barons. Each Baron enforces their iron rule with the aid of loyal armies of trained assassins known as Clippers. The most lethal of the Badlands' Clippers is Sunny (Daniel Wu) — the Regent (Head Clipper) and most trusted advisor of Baron Quinn (Marton Csokas). For decades, Quinn has been unchallenged as the Badlands' most powerful Baron; however, the territory's newest Baron, The Widow (Emily Beecham), has begun testing his appetite for a fight. One day, Sunny rescues M.K. (Aramis Knight), a teenage boy who has survived a deadly ambush. Sunny soon comes to understand that the teen harbours a dark secret and has a hefty bounty on his head. Together, they will embark on an odyssey that could mean the difference between chaos and enlightenment for everyone in the Badlands.
Daredevil (Disney+)
Synopsis: Daredevil follows Matt Murdock, attorney by day and vigilante by night. Blinded in an accident as a child, Murdock uses his heightened senses as Daredevil, fighting crime on the streets of New York after the sun goes down. His efforts are not welcomed by powerful businessman Wilson Fisk-aka Kingpin- and others whose interests collide with those of Daredevil.
Synopsis: Jett stars Carla Gugino as world-class thief Daisy "Jett" Kowalski. Fresh out of prison, she is forced back into doing what she does best. However, a cast of morally ambivalent, dangerous and eccentric criminals — from budding femme fatales to compromised law enforcers — are determined to exploit her skills for their own ends.
Synopsis: A quarter-life crisis causes a young Chinese-American woman, Nicky Shen, to drop out of college and go on a life-changing journey to an isolated monastery in China. But when she returns to find her hometown overrun with crime and corruption, she uses her martial arts skills and Shaolin values to protect her community and bring criminals to justice…all while searching for the assassin who killed her Shaolin mentor and is now targeting her.