Trying is one of the most heartfelt and brilliant comedy series about parenting ever made. The Apple TV+ original series stars Rafe Spall and Esther Smith as Jason and Nikki, an adorable couple in their mid-thirties who have been having difficulties getting pregnant. So, they decide to adopt which turns out to be more troubling than they originally thought. The series shows us one of the most beautiful love stories with the help of a brilliant cast who really turn on the charm and bring the love with every word they say on screen. Trying debuted on Apple TV+ in 2020 and recently concluded its third season and has been renewed for Season 4. So, while you wait for the next season to come along, here are some movies and shows you could watch while waiting.
Breeders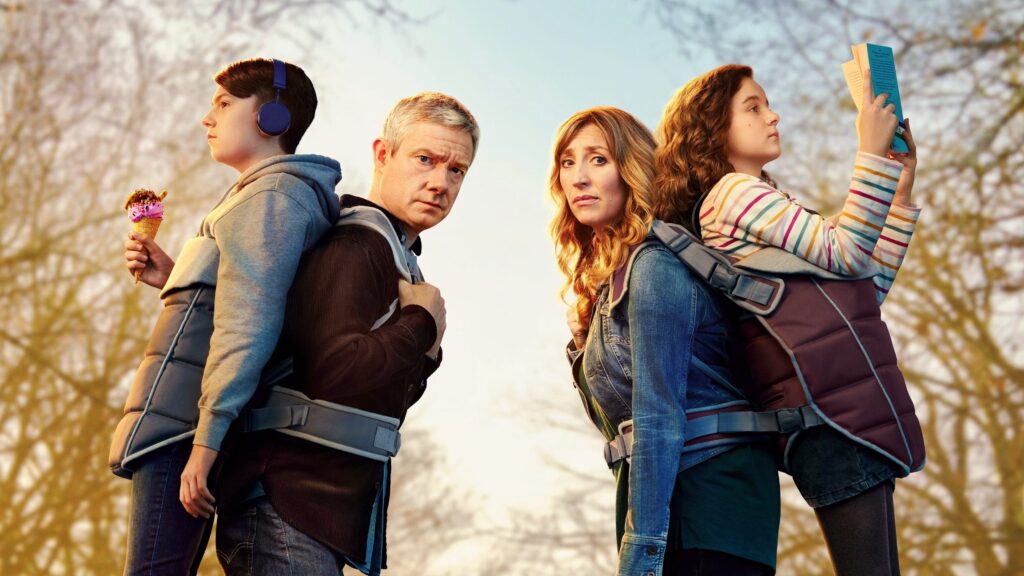 FX's Breeders is a dark comedy series about parenting. The FX comedy series starring Martin Freeman and Daisy Haggard as Paul and Ally, tells the story of a couple who are struggling with the biggest exam of all which is called parenthood. The dark comedy series explores the parental paradox that you'd happily die for your children but often want to kill them. Breeders recently concluded its third season and have been renewed for a fourth season.
Instant Family
Instant Family is a comedy-drama film about the hurdles of being a parent, more accurately being a parent to adopted kids. The 2018 film stars Mark Wahlberg, Rose Byrne, Isabela Merced, Octavia Spencer, and Julianna Gamiz. Instant Family follows a couple Pete and Ellie Wagner who decide to adopt a teenage girl Lizzy, but things get more complicated when they realize that Lizzy has two more siblings. The film is about love and being a new parent.
Raising Hope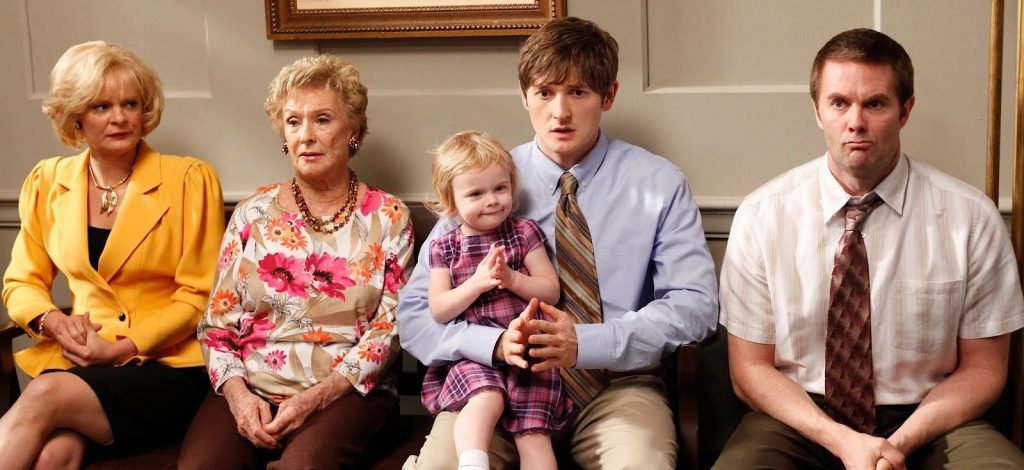 Raising Hope is a comedy-drama series about being a new parent at a young age with no real experience. The Fox series follows Jimmy (Lucas Neff), a slacker who works for his dad's gardening company but everything changes when a wacko girl he had sex with in the past turns out to be pregnant with his baby, and the very next day the girl is revealed to be a murderer. While Jimmy has no experience in parenting he does live with his parents Burt (Garret Dillahunt) and Virginia Chance (Martha Plimpton), and his grandmother (Cloris Leachman). He also has a crush on Sabrina (Shannon Woodward), a girl who works at a supermarket. Raising Hope ran on Fox for 4 seasons and it ended its run in 2014.
Catastrophe
Catastrophe is a British comedy-drama series starring Sharon Horgan and Rob Delaney. The Channel 4 series follows an American advertising executive Rob who is visiting London on a business trip and during that time Sharon, an Irish primary school teacher. They have a fling for six days while he is in London and then he returns to Boston. Sharon then finds out that she is pregnant and tells Rob that. So, he goes back to London and they start dating.
Children Ruin Everything
Children Ruin Everything is a new comedy series starring Aaron Abrams and Meaghan Rath. The CTV series follows Astrid (Rath) and James (Abrams), a couple who have been married for some time now and are happy together but they are struggling to hold on to their identities while raising two young mischievous children. Children Ruin Everything debuted on CTV in 2020 and has been renewed for a second season.
Little Miss Sunshine
Little Miss Sunshine is a comedy-drama film starring Steve Carell, Abigail Breslin, Paul Dano, Greg Kinnear, Toni Collette, Alan Arkin, and Bryan Cranston. The Award Winning film follows a family who decides to go on a journey across the country because their daughter wants to participate in a beauty pageant. What they didn't expect was the hilarious antics and the heartfelt moments that came throughout their journey.
---
Also Read: Best Comedy Shows Like 'Modern Family' To Watch If You Miss the Series
---
Modern Family
Modern Family is one of the longest-running sitcoms and it follows the Dunphy and Pritchett family. The series is a mockumentary-style comedy and it follows Jay Pritchett (Ed O'Neill), his new wife Gloria (Sofia Vergara), his stepson Manny (Rico Rodriguez), and his daughters family Claire Dunphy (Julie Bowen), her husband and the best father Phil Dunphy (Ty Burrell), their children Haley (Sarah Hyland), Alex (Ariel Winter), and Luke (Nolan Gould). The series also follows Jay's son Mitchell (Jesse Tyler Ferguson), his husband Cameron (Eric Stonestreet), and their adopted daughter Lily (Aubrey Anderson-Emmons). Modern Family ran for 11 seasons ending with a banger of a finale in 2020.