The Orville is what you get when the setting of Star Trek and the vibes of Family Guy get combined. Created by Seth MacFarlane, The Orville debuted with its first season in 2017 and it follows the journey of the exploratory spaceship the USS Orville. Leading the crew of the ship is Ed Mercer (MacFarlane) but things get complicated when he is tasked to work together with his ex-wife, Commander Kelly Grayson (Adrianne Palicki). The Orville returned with its second season in 2018, and it took the crew on a whole new journey it got so much more serious than its previous season, but The Orville completely changed when Hulu took over the series for Season 3. The Orville: New Horizons premiered on Hulu in June 2022 and surprised the fans with a whole new way of storytelling and how different it is from the previous two seasons. So, if you also love The Orville and have already binged Season 3 here are some more shows you could watch for more space hijinks.
---
Also Read: Shows Like 'Avenue 5' To Watch After Season 2
---
Avenue 5 (HBO Max)
Synopsis: Created by Veep's Armando Iannucci, Avenue 5 is a new HBO comedy set 40 years in the future when travelling the solar system is no longer the stuff of sci-fi fantasy but a booming, multibillion-dollar business. The series stars Hugh Laurie as Ryan Clark, the confident and suave captain of "Avenue 5" – a space cruise ship with luxury amenities like gourmet buffets, a spa, an observation deck and yoga classes. Among the 5,000 passengers and crew on board are billionaire Herman Judd (Josh Gad), the mercurial face and name behind Avenue 5; Judd's right-hand-woman Iris Kimura (Suzy Nakamura); head of customer relations Matt Spencer (Zach Woods); engineer Billie McEvoy (Lenora Crichlow); and strong-willed passenger Karen Kelly (Rebecca Front). Monitoring Avenue 5 from the ground is Rav Mulcair (Nikki Amuka-Bird), the seen-it-all head of Judd Mission Control. As the series begins, Avenue 5's eight-week journey around Saturn is underway and its systems are optimal. But when the ship suddenly encounters technical difficulties, it's up to Ryan and his crew to calm the disgruntled passengers and find a way to deal with unexpected events onboard – though they may or may not be equipped for the task.
---
Also Read: Mind-Bending Shows Like 'Love, Death & Robots' If You Already Binged Season 3
---
Love, Death & Robots (Netflix)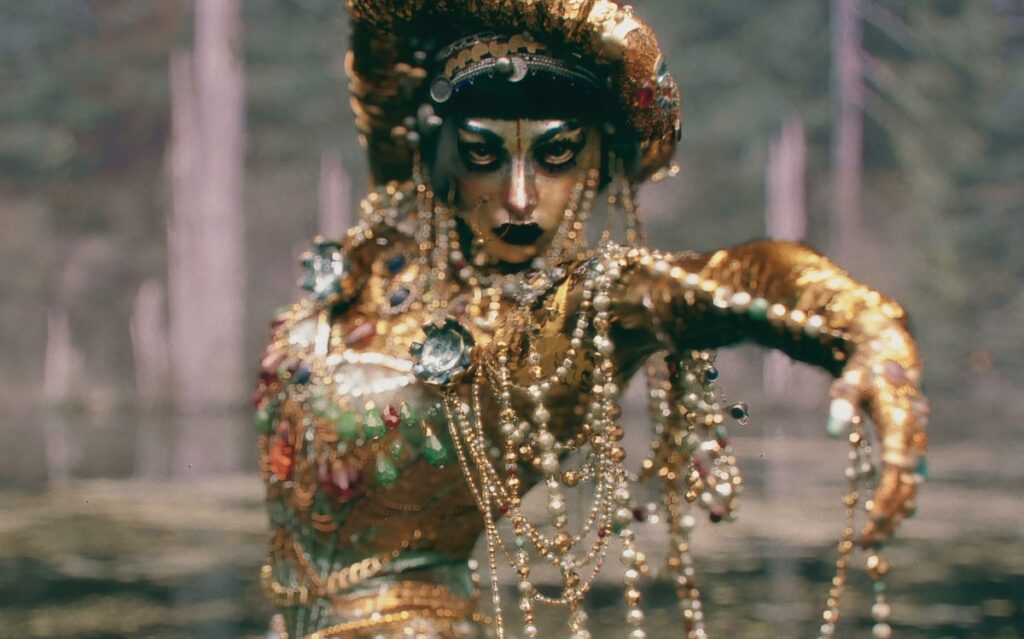 Synopsis: Emmy-winning animated anthology Love, Death + Robots executive produced by Tim Miller (Deadpool, Terminator: Dark Fate) and David Fincher (MINDHUNTER, Mank). Terror, imagination and beauty combine in new episodes which stretch from uncovering an ancient evil to a comedic apocalypse, telling startling short stories of fantasy, horror and science-fiction with trademark wit and visual invention.
People of Earth (Hulu)
Synopsis: People of Earth centers on skeptical journalist Ozzie Graham (Wyatt Cenac), who investigates a support group to write about the members' supposed alien encounters. The more he digs into their oddball claims, the more he realizes there is truth in their stories and possibly even signs that point to his own alien abduction. The onetime outsider now finds himself a part of this eclectic group of misfits, all the while struggling with the idea of knowing that life could exist beyond our world.
Synopsis: At the forefront of this expeditionary force is the HMS Camden Lock, helmed by the irrepressible, if a little tetchy, Commander Henderson. Ably assisted by a crew of misfits – the further they are from Earth the better, quite frankly – the Commander steers his ship through the stars, giving orders from his big swivelly chair. His crew? Well, you wouldn't wish on your worst enemy… or maybe you would… Experience the highs, the lows, the anti-gravity failures, the annoying talking mops, and, of course, the wars with alien races. Lots of wars. Always in the national interest, of course.
Future Man (Hulu)
Synopsis: A janitor by day/world-ranked gamer by night is tasked with preventing the extinction of humanity after mysterious visitors from the future proclaim him the key to defeating the imminent super-race invasion.
Star Trek: Lower Decks (Paramount+)
Synopsis: Developed by Emmy Award winner Mike McMahan, STAR TREK: LOWER DECKS, a new half-hour animated comedy series, focuses on the support crew serving on one of Starfleet's least important ships, the U.S.S. Cerritos, in 2380. Ensigns Mariner, Boimler, Rutherford and Tendi have to keep up with their duties and their social lives, often while the ship is being rocked by a multitude of sci-fi anomalies.
---
Also Read: Dark Comedy Shows Like 'Rick and Morty' To Watch While Waiting For Season 7
---
Rick and Morty (HBO Max & Hulu)
Synopsis: After having been missing for nearly 20 years, Rick Sanchez suddenly arrives at daughter Beth's doorstep to move in with her and her family. Although Beth welcomes Rick into her home, her husband, Jerry, isn't as happy about the family reunion. Jerry is concerned about Rick, a sociopathic scientist, using the garage as his personal laboratory. In the lab, Rick works on a number of sci-fi gadgets, some of which could be considered dangerous. But that's not all Rick does that concerns Jerry. He also goes on adventures across the universe that often involve his grandchildren, Morty and Summer.
---
Also Read: Shows Like 'Resident Alien' To Watch While Waiting For Season 3
---
Resident Alien (Peacock)
Synopsis: An alien crash lands on Earth and must pass himself off as small-town human doctor Harry Vanderspeigle. Arriving with a secret mission to kill all humans, Harry starts off living a simple life…but things get a bit rocky when he's roped into solving a local murder and realizes he needs to assimilate into his new world.
Star Trek: Discovery (Paramount+)
Synopsis: Set roughly ten years before the events of the original Star Trek, the series follows the crew of the USS Discovery as they Discover new worlds and civilizations, while exploring the franchise's signature contemporary themes. The season-long story line revolves around an incident and an event in Star Trek history that's been talked about but never been explored.
---
Also Read: Shows Like 'The Expanse' To Watch If You Miss the Series
---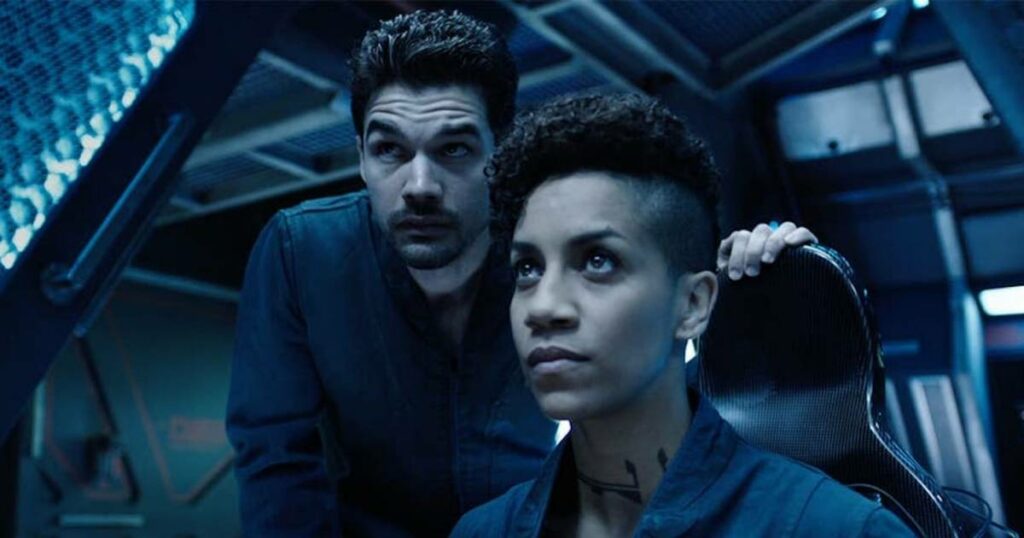 Synopsis: The disappearance of rich-girl-turned-political-activist Julie Mao links the lives of Ceres detective Joe Miller (Thomas Jane), accidental ship captain James Holden (Steven Strait) and U.N. politician Chrisjen Avasarala (Shohreh Aghdashloo). Amidst political tension between Earth, Mars and the Belt, they unravel the single greatest conspiracy of all time.