Superman & Lois stars Tyler Hoechlin and Bitsie Tulloch as the titular characters. The series follows the couple as they try to raise their two boys on Kent's family farm in Smallville. We see Superman going against many villains in the series but the heart of the story is in the relationships between him and his children. Superman & Lois recently concluded its third season and has been renewed for Season 4 (with massive budget cuts) so while you wait for the upcoming season to come out here are some similar shows you could watch while waiting.
Smallville (Hulu)
Synopsis: After a meteor shower bursts from the heavens, raining destruction on the unsuspecting citizens of Smallville, years pass, and the healing process leaves the town's inhabitants with scars and secrets. From the ashes of tragedy, a popular yet awkward teen attempts to decipher the meaning of his life and his clouded past.
Supergirl (Netflix)
Synopsis: Superman's young cousin Kara is also known as Supergirl. When a ring that is a Krypton power source is lost, she is sent to Earth to find it and learns that it is being used as a paperweight. Disguised as meek-mannered high-school student Linda Lee, she faces off against the evil villain Zaltar, who plans to use the ring to rule the world, and the sorceress Selena who uses black magic to get the ring for herself. Further complications ensue when a spell cast on a young man named Ethan by Selena backfires and instead of falling in love with her, he falls for Linda Lee.
Synopsis: What if Superman never existed? Set two generations before the destruction of Superman's home planet, KRYPTON follows Seg-El (Cameron Cuffe), the legendary Man of Steel's grandfather, who is faced with a life and death conflict – save his home planet or let it be destroyed in order to restore the fate of his future grandson. With Krypton's leadership in disarray and the House of El ostracized, Seg must balance the quest to redeem his family's honor and protect the ones he loves while being challenged by familiar DC characters Brainiac (Blake Ritson) and Earthly time-traveler Adam Strange (Shaun Sipos). KRYPTON is from Warner Horizon Scripted Television and is executive produced by David S. Goyer (Man of Steel, The Dark Knight Trilogy) alongside Cameron Welsh. In addition to Cuffe, Sipos and Ritson, the show also stars Georgina Campbell, Elliot Cowan, Ann Ogbomo, Rasmus Hardiker, Wallis Day, Aaron Pierre and Ian McElhinney.
---
Also Read: Shows Like 'Hawkeye' To Watch If You Like the Series
---
Hawkeye (Disney+)
Synopsis: Marvel Studios' "Hawkeye" stars Jeremy Renner as Hawkeye, who teams up with another well-known archer from the Marvel comics, Kate Bishop, played by Hailee Steinfeld. The cast also includes Vera Farmiga, Fra Fee, Tony Dalton, Zahn McClarnon, Brian d'Arcy James and newcomer Alaqua Cox as Maya Lopez. "Hawkeye" is helmed by Rhys Thomas and directing duo Bert and Bertie.
WandaVision (Disney+)
Synopsis: Marvel Studios' captivating series "WandaVision," which premiered in early 2021 on Disney+. Starring Elizabeth Olsen and Paul Bettany, "WandaVision" marks the first series from Marvel Studios streaming exclusively on Disney+. The series is a blend of classic television and the Marvel Cinematic Universe in which Wanda Maximoff and Vision—two super-powered beings living idealized suburban lives—begin to suspect that everything is not as it seems.
Breeders (Hulu)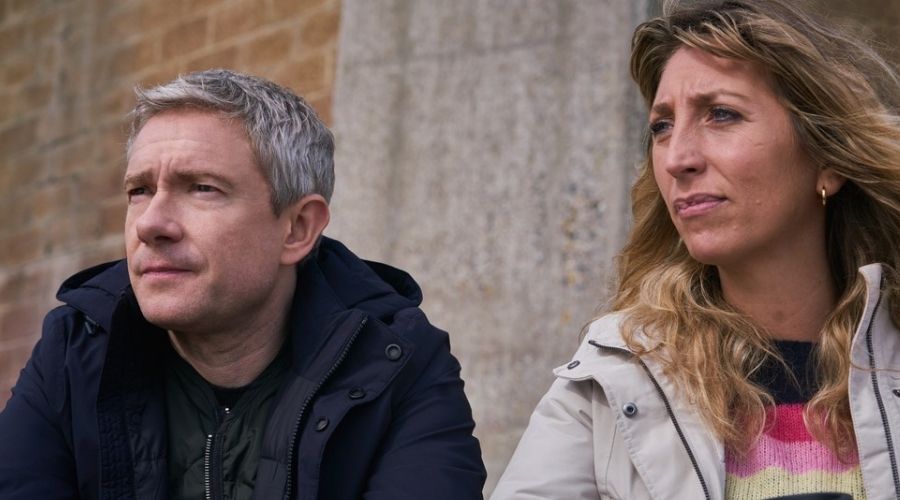 Synopsis: "Breeders" explores the paradox experienced by nearly all parents, the willingness to die for one's children coupled with the near-constant desire to kill them. Paul is a caring father who discovers he's not quite the man he thought he was. His partner, Ally, runs a recording studio, makes Paul laugh and has the ability to read a story to their children while she's technically asleep. In this honest and uncompromising comedy, Paul and Ally are juggling full-time careers, aging parents, a mortgage, upheavals in their relationship and the unenviable curveballs of parenting their young children, Luke and Ava. When Ally's estranged father Michael appears on their doorstep, the family essentially takes on a third child three quarters of the time, but this one comes with baggage and opinions. Paul's own parents, Jackie and Jim, are on hand to help out, but their generation does parenting a little differently.
---
Also Read: Shows Like 'The Family Man' To Watch While Waiting For Season 3
---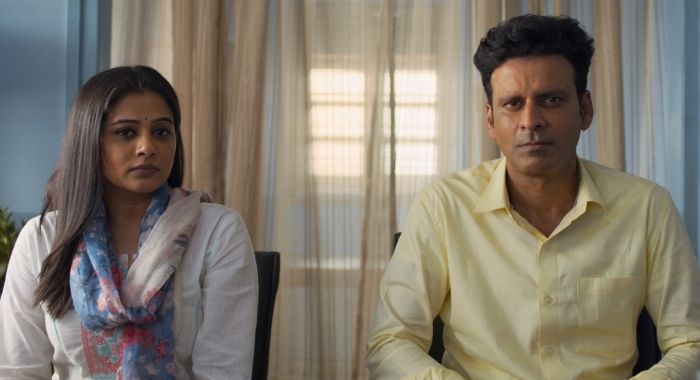 Synopsis: The Family Man is an edgy action-drama series, which tells the story of a middle-class man who works for a special cell of the National Investigation Agency. While he tries to protect the nation from terrorists, he also has to protect his family from the impact of his secretive, high-pressure, and low paying job.