There's no shortage of fans of the 2010 BBC's Sherlock series, mainly because it was a brilliant piece of television with a very intriguing and charismatic leading character played to perfection by Benedict Cumberbatch. The BBC series follows the titular character in present-day London living at 221B Baker Street where he lives with his partner in crime Dr. Watson (Martin Freeman) and his landlady Mrs. Hudson (Una Stubbs). Sherlock's last season was its fourth season which aired around five years ago in 2017 with four episodes and there is no word yet on Sherlock Season 5. So, we thought we should make a list of TV shows to watch if you loved Sherlock.
Elementary (Hulu)
Synopsis: Elementary stars Jonny Lee Miller as Detective Sherlock Holmes and Lucy Liu as Dr. Joan Watson in a modern-day drama about a crime-solving duo that cracks the NYPD's most impossible cases. Initially sober companion and client, Holmes and Watson's relationship evolved into a symbiotic professional investigative partnership. They are the top homicide consultants for Captain Thomas Gregson and work regularly alongside Detective Marcus Bell. The pair entered into a mutually beneficial arrangement with Shinwell Johnson, an ex-convict who shared his expertise of the city's underworld in exchange for them teaching him how to be an effective FBI informant. The trio's alliance ended when Shinwell attacked Holmes after he and Watson discovered Shinwell committed an unsolved murder. The assault caused Holmes to suffer memory loss and hallucinations, a secret which compromises his work and relationship with Watson, and forces him to seek neurological help. Holmes copes with his health crisis by refocusing on his sobriety and discovers a new ally in Michael, a fellow addict who once found the strength to stay sober from Sherlock's own words in past meetings. As Holmes struggles with uncharacteristic vulnerability, he fights to salvage his career and his friendship with Watson, which he values above all else.
Ripper Street (Crackle & Fubo TV)
Synopsis: April 1889 – six months since the last Jack the Ripper killing, East London is emerging into a fragile peace, hopeful that this killer's reign of terror might at last have run its course. Nowhere is this truer than in the corridors of H Division, the police precinct charged with keeping order in the chaos of Whitechapel. Its men hunted this maniac; and failed to find him. Ripper Street is their story. Between the factories, rookeries, chop shops and pubs that mark out this maelstrom moves Detective Inspector Edmund Reid (Matthew Macfadyen) – a forward thinking detective haunted by a tragic past mistake. Accompanied by the ever loyal local brawn of Detective Sergeant Bennet Drake (Jerome Flynn) and the mercurial brilliance of the U.S. Army surgeon and one-time Pinkerton detective, Captain Homer Jackson (Adam Rothenberg), Reid seeks to bring justice and the rule of law to a world that is forever on the brink of mayhem.
---
Also Read: Shows Like 'The Mentalist' To Watch If You Miss the Series
---
The Mentalist (HBO Max)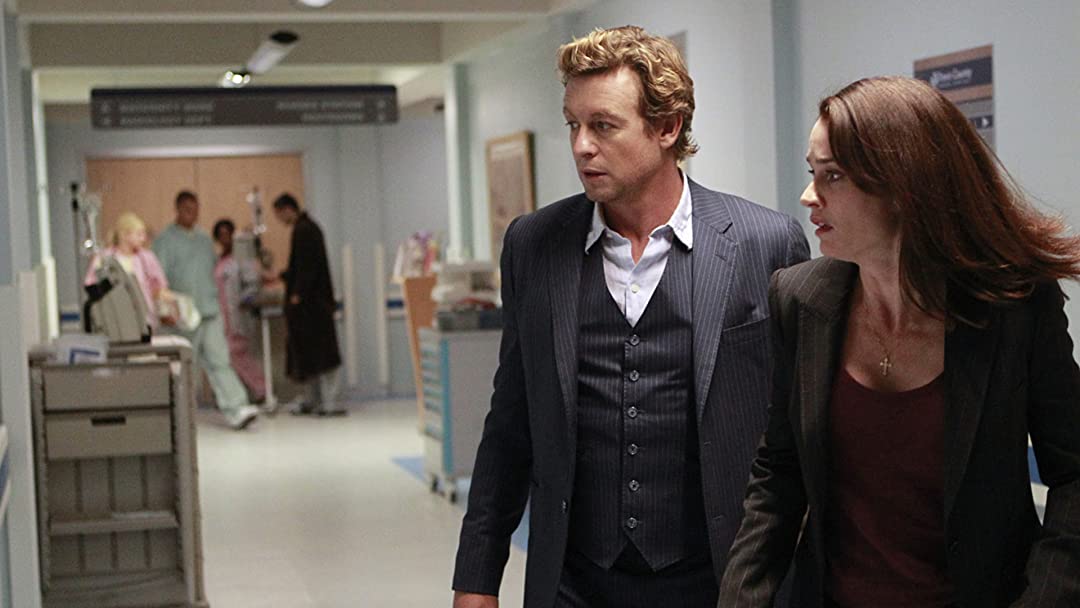 Synopsis: Golden Globe nominee Simon Baker stars as Patrick Jane, an independent consultant for the California Bureau of Investigation with a remarkable track record for solving serious crimes using only his razor sharp skills of observation. Notorious for his blatant lack of protocol and his semi-celebrity past as a psychic (whose paranormal abilities he now admits he feigned), Jane's role in cracking a series of tough high-profile cases is highly valued by his fellow agents. However, no-nonsense Senior Agent Teresa Lisbon alternates between reluctantly acknowledging Jane's usefulness and blasting him for his theatrics, narcissism and dangerous lack of boundaries. Lisbon's team includes agents Kimball Cho, Wayne Rigsby and rookie Grace Van Pelt, who all think Jane's a loose cannon but admire his charm and knack for clearing cases.
---
Also Read: Shows Like 'Luther' To Watch If You Miss the Series
---
Luther (Hulu & Pluto TV)
Synopsis: On a moral crusade, with only his convictions for company, John Luther (Idris Elba) is a deeply troubled man, a philosophical cop possessed by the insoluble problem of evil and justice in a Godless world, who gets pulled to the very edge of temptation.
Lie to Me (Hulu)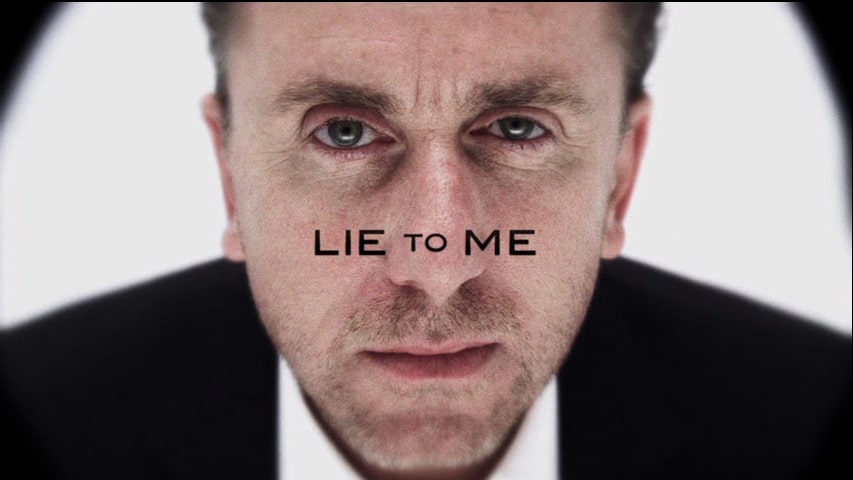 Synopsis: Cal heads up a private agency contracted by the FBI, local police, law firms, corporations, and private individuals when they hit roadblocks in their searches for the truth. Joining him are a variety of experts in the field of behavioral evaluation: Dr. Gillian Foster is a gifted psychologist and Cal's professional partner, a woman whose guidance Cal needs, whether he knows it or not; Will Loker is Cal's lead researcher, and he is so aware of the human tendency to lie that he has decided to uncomplicate matters and practice what he terms "radical honesty": he says everything on his mind at all times. Ria Torres, the newest member of the team, arrives at the truth differently by acting more on instinct and using her natural, less-studied ability to read body language and catch certain clues that Cal's other pledges may miss. Lie To Me probes how people can deceive themselves just as easily as they deceive others, and explores the idea that there is nothing more revealing than when we choose to tell the truth and when we decide to lie.
---
Also Read: Shows Like 'Prodigal Son' To Watch If You Miss the Series
---
Prodigal Son (HBO Max)
Synopsis: Malcolm Bright knows how killers think and how their minds work. Why? His father is "The Surgeon," a serial killer who has taken the lives of more than 20 people. PRODIGAL SON follows criminal psychologist Bright as he goes inside the minds of murderers to help the NYPD solve cases. He works with NYPD Detective Gil Arroyo, a seasoned lawman and Bright's surrogate father; Detective Dani Powell, a headstrong cop; Edrisa Tanaka, an off-center coroner; and Detective JT Tarmel, who questions whether Bright is a psychopath himself. But Bright's best resource for solving crimes is his homicidal-yet-oddly-loving father, Martin Whitly. As Bright helps track down dangerous criminals, he also battles his own demons — and it doesn't help that his mother, former leading socialite Jessica Whitly, has an opinion on every aspect of Bright's life. He has the support of his annoyingly normal sister Ainsley, a news reporter. Malcolm Bright isn't a serial killer — he was just raised by one.
---
Also Read: Shows Like 'Endeavour' To Watch If You Miss the Series
---
Synopsis: Shaun Evans (The Take, The Last Weekend, Silk), charms audiences with his portrayal of the cerebral and solitary DS Morse in Endeavour, written by Inspector Lewis creator and Inspector Morse writer Russell Lewis. Alongside Evans, the series also stars stage and screen actor Roger Allam as DCI Fred Thursday, Anton Lesser as CS Reginald Bright, Sean Rigby as DS Jim Strange, James Bradshaw as Dr Max DeBryn, Sara Vickers as Joan Thursday, Abigail Thaw as Dorothea Frazil and Caroline O'Neill as Win Thursday.
---
Also Read: Shows Like 'White Collar' To Watch If You Miss the Series
---
Synopsis: White Collar is about the unlikely partnership between a con artist and an FBI agent who have been playing cat and mouse for years. Neal Caffrey (Matt Bomer), a charming criminal mastermind, is finally caught by his nemesis, FBI Agent Peter Burke (Tim DeKay). When Neal escapes from a maximum-security prison to find his long-lost love, Peter nabs him once again. Rather than returning to jail, Neal suggests an alternate plan: he'll provide his criminal expertise to assist the Federal Agents in catching other elusive criminals. Initially wary, Peter quickly finds that Neal provides insight and intuition that can't be found on the right side of the law.
---
Also Read: Shows Like 'House M.D.' to Watch If You Miss the Series
---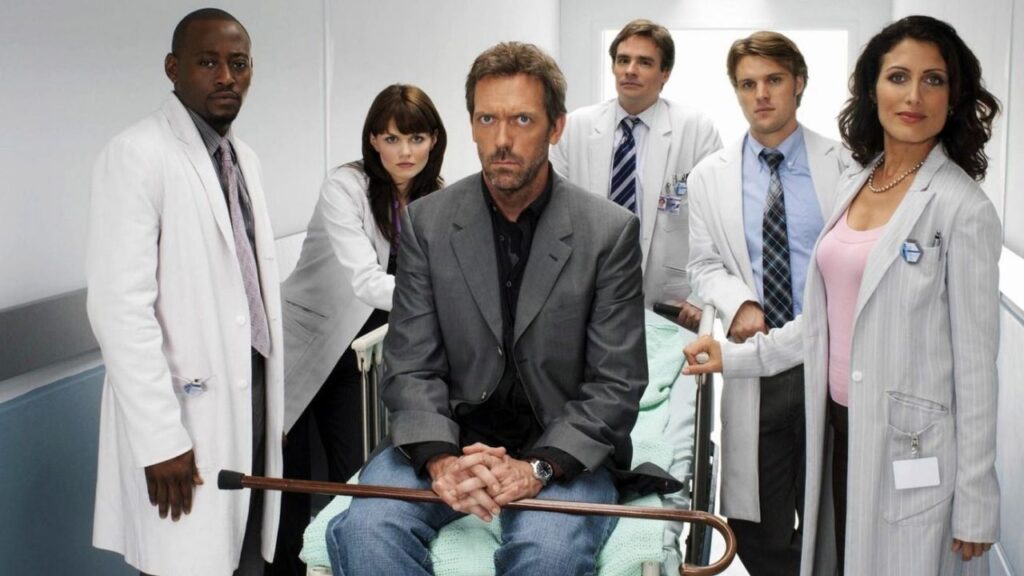 Synopsis: Hugh Laurie stars as the brilliant, but sarcastic Dr. Gregory House, a maverick physician who is devoid of bedside manner. While his behavior can border on antisocial, Dr. House thrives on the challenge of solving the medical puzzles that other doctors give up on. Together with his hand-picked team of young medical experts, he'll do whatever it takes in the race against the clock to solve the case. Check out each gripping episode featuring some of TV's hottest guest stars, including Carmen Electra, Chi McBride, Scott Foley and Sela Ward.
Synopsis: Emmy and Golden Globe winner Gillian Anderson (The X-Files) smolders as a British detective summoned to Belfast to solve a high-profile murder. She quickly recognizes the signs of a serial killer, but the culprit (Jamie Dornan, Once Upon a Time) has already targeted his next victim.