If you didn't get a chance to watch Person of Interest upon its original run on CBS, or when it was picked up for syndication, but you might have streamed it on HBO Max. Then you realized only one thing and that is why did you wait so long to watch this brilliant bromance cybercrime thriller series. Starring Jim Caviezel and Michael Emerson in lead roles the series is a great combination of action and sci-fi. Person of Interest ran for 5 brilliant seasons ending its run in 2016. So, if you miss Person of Interest here are some shows you could watch next.
---
Also Read: Shows Like 'The Old Man' To Watch While Waiting For Season 2
---
The Old Man (Hulu)
Synopsis: Dan Chase absconded from the CIA decades ago and has been living off the grid since. When an assassin arrives and tries to take Chase out, the old operative learns that to ensure his future he now must reconcile his past.
Synopsis: The Equalizer is a reimagining of the classic series starring Academy Award® nominee and multi-hyphenate Queen Latifah ("Chicago," "Bessie") as Robyn McCall, an enigmatic woman with a mysterious background who uses her extensive skills as a former CIA operative to help those with nowhere else to turn.
---
Also Read: Shows Like 'The Blacklist' To Watch While Waiting For Season 11
---
The Blacklist (Netflix)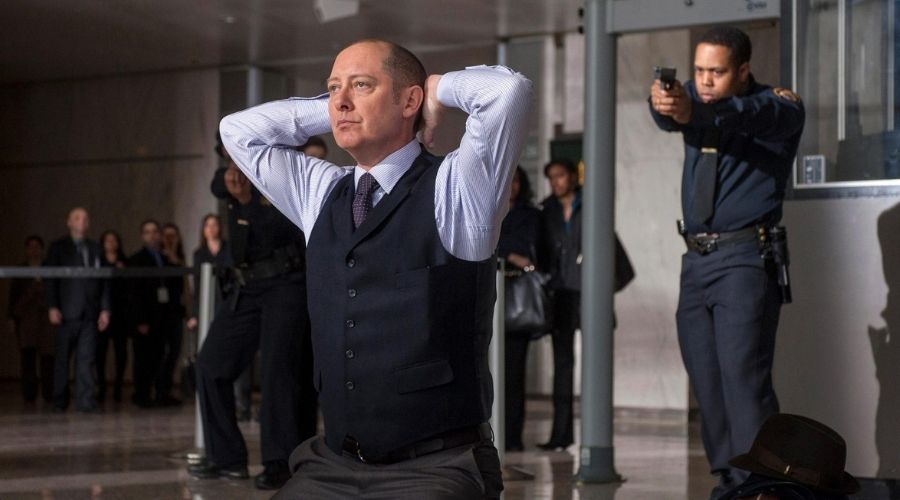 Synopsis: For decades, ex-government agent Raymond "Red" Reddington (James Spader, TV's "The Office," "Boston Legal") has been one of the FBI's most wanted fugitives. Brokering shadowy deals for criminals across the globe, Red was known by many as "The concierge of Crime." Now, he's mysteriously surrendered to the FBI with an explosive offer: he will help catch the world's most elusive criminals, under the condition that he speaks only to Elizabeth "Liz" Keen (Megan Boone, TV's "Law & Order: Los Angeles"), an FBI profiler fresh out of Quantico. For Liz, it's going to be one hell of a first day on the job.
---
Also Read: Shows Like 'White Collar' To Watch If You Miss the Series
---
Synopsis: White Collar is about the unlikely partnership between a con artist and an FBI agent who have been playing cat and mouse for years. Neal Caffrey (Matt Bomer), a charming criminal mastermind, is finally caught by his nemesis, FBI Agent Peter Burke (Tim DeKay). When Neal escapes from a maximum-security prison to find his long-lost love, Peter nabs him once again. Rather than returning to jail, Neal suggests an alternate plan: he'll provide his criminal expertise to assist the Federal Agents in catching other elusive criminals. Initially wary, Peter quickly finds that Neal provides insight and intuition that can't be found on the right side of the law.
---
Also Read: Shows Like 'The Mentalist' To Watch If You Miss the Series
---
The Mentalist (HBO Max)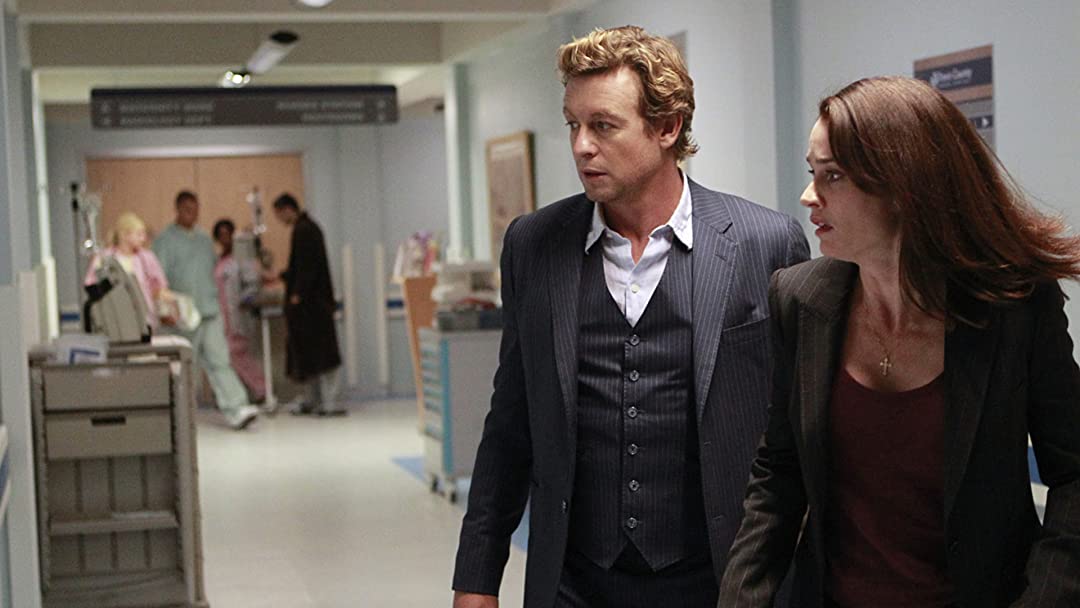 Synopsis: Golden Globe nominee Simon Baker stars as Patrick Jane, an independent consultant for the California Bureau of Investigation with a remarkable track record for solving serious crimes using only his razor sharp skills of observation. Notorious for his blatant lack of protocol and his semi-celebrity past as a psychic (whose paranormal abilities he now admits he feigned), Jane's role in cracking a series of tough high-profile cases is highly valued by his fellow agents. However, no-nonsense Senior Agent Teresa Lisbon alternates between reluctantly acknowledging Jane's usefulness and blasting him for his theatrics, narcissism and dangerous lack of boundaries. Lisbon's team includes agents Kimball Cho, Wayne Rigsby and rookie Grace Van Pelt, who all think Jane's a loose cannon but admire his charm and knack for clearing cases.
Elementary (Hulu)
Synopsis: Elementary stars Jonny Lee Miller as Detective Sherlock Holmes and Lucy Liu as Dr. Joan Watson in a modern-day drama about a crime-solving duo that cracks the NYPD's most impossible cases. Initially sober companion and client, Holmes and Watson's relationship evolved into a symbiotic professional investigative partnership. They are the top homicide consultants for Captain Thomas Gregson and work regularly alongside Detective Marcus Bell. The pair entered into a mutually beneficial arrangement with Shinwell Johnson, an ex-convict who shared his expertise of the city's underworld in exchange for them teaching him how to be an effective FBI informant. The trio's alliance ended when Shinwell attacked Holmes after he and Watson discovered Shinwell committed an unsolved murder. The assault caused Holmes to suffer memory loss and hallucinations, a secret which compromises his work and relationship with Watson, and forces him to seek neurological help. Holmes copes with his health crisis by refocusing on his sobriety and discovers a new ally in Michael, a fellow addict who once found the strength to stay sober from Sherlock's own words in past meetings. As Holmes struggles with uncharacteristic vulnerability, he fights to salvage his career and his friendship with Watson, which he values above all else.
---
Also Read: Shows Like 'Homeland' To Watch If You Miss the Series
---
Synopsis: Homeland is an edge-of-your-seat sensation. CIA officer Carrie Mathison (Claire Danes) is tops in her field despite being bipolar, which makes her volatile and unpredictable. With the help of her long-time mentor Saul Berenson (Mandy Patinkin), Carrie fearlessly risks everything, including her personal well-being and even sanity, at every turn. You won't be able to turn away from this gripping, emotional thriller in which nothing short of the fate of our nation is at stake.
---
Also Read: Shows Like 'Burn Notice' To Watch If You Miss the Series
---
Synopsis: After covert U.S. intelligence operative Michael Westen (Jeffrey Donovan) is suddenly "burned," he's denied access to his bank accounts and assets, and he's no longer protected by his agency. While he struggles to find out who betrayed him, he continues to fight crime lords, drug cartels, and even terrorists.
---
Also Read: Shows Like 'Condor' To Watch If You Loved the Spy Series
---
Synopsis: Based on the novel "Six Days of the Condor" by James Grady and screenplay "Three Days of the Condor" by Lorenzo Semple Jr. and David Rayfiel, Condor follows CIA analyst (Max Irons) who stumbles onto a plan that threatens the lives of millions. Joe Turner has always been conflicted about his work for the CIA. But when something he's discovered gets his entire office killed, leaving Joe as the only survivor and forcing him to go on the run, the theoretical reservations he's harbored turn into all-too-real moral dilemmas. Under pressure, Joe will be forced to redefine who he is and what he's capable of in order to discover the truth and to stop a plot that threatens the lives of millions. Starring Max Irons, William Hurt, Leem Lubany, Angel Bonnani, Kristen Hager, with Mira Sorvino and Bob Balaban and special guest star Brendan Fraser.
---
Also Read: Mind-Bending Shows Like 'Fringe' To Watch If You Miss the Series
---
Synopsis: The critically acclaimed FRINGE explores the ever-blurring line between science fiction and reality, where hybrid monsters tear through sewers, thieves walk through walls and portals open to parallel universes. Unable to police a world in which science has advanced beyond our wildest dreams — and nightmares — FBI Special Agent Olivia Dunham seeks help from eccentric 'fringe' scientist Dr. Walter Bishop and his jack-of-all trades son, Peter. Under the direction of Special Agent Phillip Broyles and assisted by Agents Astrid Farnsworth, Charlie Francis and Lincoln Lee, the Fringe Team investigates unusual incidents that defy human logic and unimaginable events that threaten our very existence on a universal scale.