Harlan Coben's Shelter is a teen mystery series created by Harlan and Charlotte Coben. The Prime Video series is based on a novel of the same name by Harlan Coben and it tells the story of Mickey Bolitar, whose mother is in rehab, whose father is dead, and he currently lives with his aunt in New Jersey where he just started school. Things get even harder for Mickey when a creepy old woman tells him that his father isn't dead and he starts to think that he is losing his mind. So, if you loved Harlan Coben's Shelter here are some similar shows you should check out next.
The Hardy Boys (Hulu)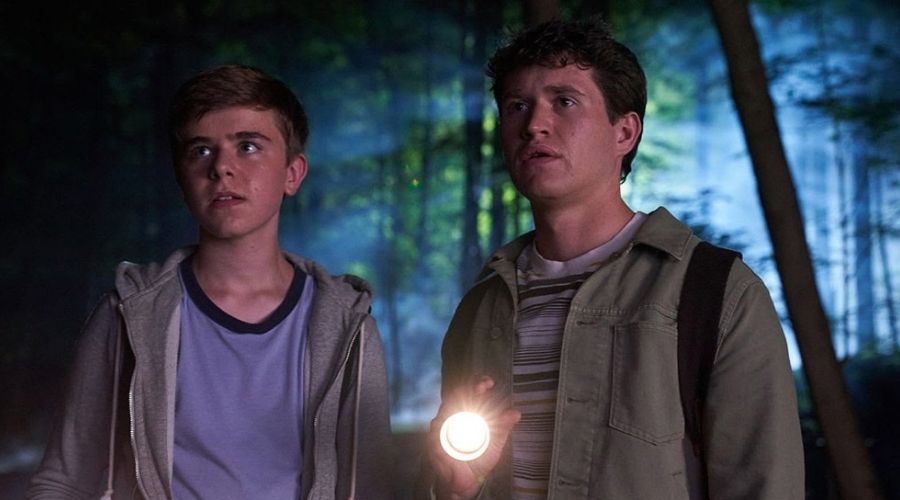 Synopsis: After a family tragedy strikes, Frank Hardy and his brother Joe are forced to move from the big city to their parent's hometown of Bridgeport for the summer. Staying with their Aunt Trudy, Frank and Joe's quiet summer quickly comes to a halt when they discover their Dad, detective Fenton Hardy has taken on a secret investigation. Realizing that their Dad may be onto something the boys take it upon themselves to start an investigation of their own, and suddenly everyone in town is a suspect.
Locke & Key (Netflix)
Synopsis: After their father is murdered under mysterious circumstances, the three Locke siblings and their mother move into their ancestral home, Keyhouse, which they discover is full of magical keys that may be connected to their father's death. As the Locke children explore the different keys and their unique powers, a mysterious demon awakens — and will stop at nothing to steal them. From Carlton Cuse (Lost, Bates Motel) and Meredith Averill (The Haunting of Hill House), the series is a coming-of-age mystery about love, loss, and the unshakable bonds that define family.
Chilling Adventures of Sabrina (Netflix)
Synopsis: Chilling Adventures of Sabrina imagines the origin and adventures of Sabrina the Teenage Witch as a dark coming-of-age story that traffics in horror, the occult and, of course, witchcraft. This adaptation finds Sabrina wrestling to reconcile her dual nature —half-witch, half-mortal —while standing against the evil forces that threaten her, her family and the daylight world humans inhabit.
Dark (Netflix)
Netflix's mind-bending German thriller series Dark is the best sci-fi and time-travel series of all time and that is a statement that millions of people will agree with. Dark begins with the disappearance of two children which later on evolves into a sinister conspiracy that involves time travel and connections that tie the whole town together. Dark ran for three seasons and with every new season, the series got better and better, which seemed impossible because every season of the series was so perfect.
The Order (Netflix)
Synopsis: At Belgrave University, college freshman Jack Morton joins a fabled secret society where he's thrust into a dangerous game of life or death. As Jack goes deeper, he uncovers dark family secrets and an underground battle between werewolves and the magical dark arts.
Veronica Mars (Hulu)
Synopsis: Spring breakers are getting murdered in Neptune, thereby decimating the seaside town's lifeblood tourist industry. After Mars Investigations is hired by the family of one of the victims to find their son's killer, Veronica is drawn into an epic eight-episode mystery that pits the enclave's wealthy elites, who would rather put an end to the month-long bacchanalia, against a working class that relies on the cash influx that comes with being the West Coast's answer to Daytona Beach.
The Society (Netflix)
Synopsis: The Society follows a group of teenagers who are mysteriously transported to a facsimile of their wealthy New England town, left without any trace of their parents. As they struggle to figure out what has happened to them and how to get home, they must establish order and form alliances if they want to survive. The series is a modern take on Lord of the Flies.
Ragnarok (Netflix)
Synopsis: In Norse Mythology, the world will end with Ragnarok, the final clash between the Gods and the Giants. The Giants won the battle and have reigned over the Earth ever since. They have wrought havoc and exploited the Earth and made themselves its rulers – causing so much damage that the world is on the brink of collapse. But now, in modern-day Norway, destiny has finally chosen to reincarnate one of the old Gods. He is destined to be the one to take up arms against injustice, evil and the supremacy of the Giants. Only problem: he just wants to be an ordinary teenager, living with his mom and little brother in the Norwegian town of Edda. Not some God.
Nancy Drew (Max)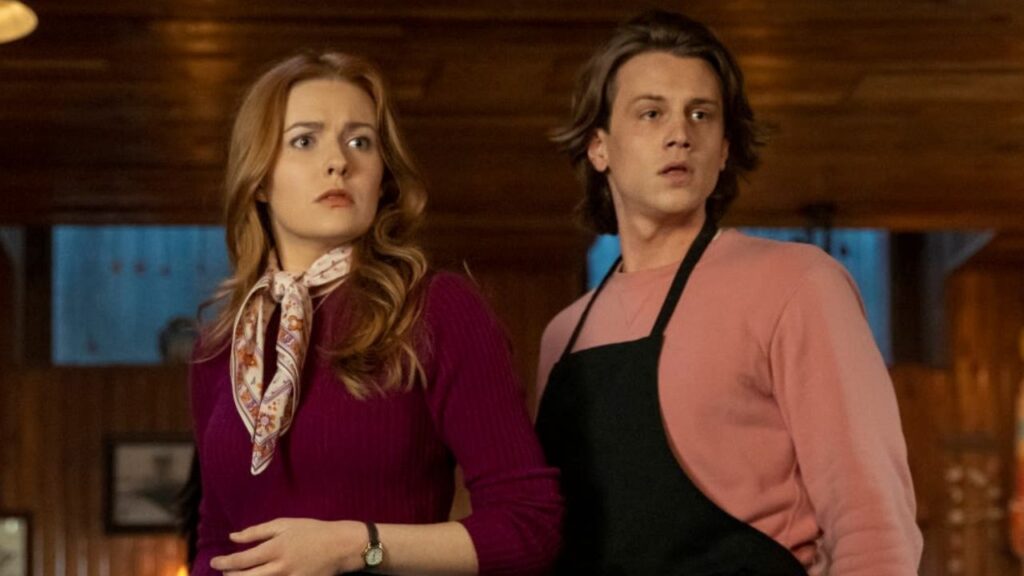 Synopsis: Nancy Drew is a brilliant teenage detective whose sense of self had come from solving mysteries in her hometown of Horseshoe Bay. Devastated by her mother's passing, Nancy swears off crime-solving, but when a socialite is murdered, Nancy finds herself a prime suspect in the crime, along with a group of other teens present at the scene.
The Haunting of Hill House (Netflix)
Synopsis: The Haunting of Hill House is a modern reimagining of Shirley Jackson's legendary novel of the same name, about five siblings who grew up in the most famous hauntedhouse in America. Now adults, they're reunited by the suicide of their youngest sister, which forces them to finally confront the ghosts of their own pasts… some which lurk in their minds… and some which may really be lurking in the shadows of the iconic Hill House.