30 Rock is one of the best and most quirky self-aware comedies out there, that captured the attention of millions of people and got numerous awards. The series is a workplace comedy and follows a comedy writer, Liz Lemon (Tina Fey) who is trying to have it all in New York City while handling her eccentric coworkers. 30 Rock is a workplace comedy and a political satire wrapped up in millions of laughs. The series ended its run with its seventh and final season which aired over nine years. So, we made a list of similar shows that the fans could watch if they miss the series.
---
Also Read: Best Shows Like 'Parks and Recreation' To Watch If You Miss the Series
---
Parks and Recreation (Peacock)
Synopsis: From the people who brought you The Office comes Parks and Recreation, the hilarious saga of government employees and local citizens turning a neighborhood hole in the ground into a new public park. Comedy superstar Amy Poehler (Saturday Night Live, Baby Mama) stars as Leslie Knope, an ambitious and hopeful small town government worker, whose dreams are way bigger than her political talents. Created by Primetime Emmy® Award winners Greg Daniels (The Office, King of the Hill, The Simpsons) and Michael Schur (The Office, SNL), and featuring a stellar ensemble cast, Parks and Recreation is a "genuinely funny comedy" (Daniel Carlson, Hollywood Reporter) about bureaucracy, hope and America at the dawn of the Obama age.
---
Also Read: Best Shows Like 'Brooklyn Nine-Nine' You Should Watch
---
Brooklyn Nine-Nine (Peacock)
Synopsis: From Dan Goor and Mike Schur, producers of The Office and Parks and Recreation, comes the hilarious Golden Globe® Award-winning comedy, Brooklyn Nine-Nine. Jake Peralta (Andy Samberg, Saturday Night Live) is a Brooklyn detective with a gift for closing cases and little respect for authority. When no-nonsense commanding officer Raymond Holt (Andre Braugher, Homicide: Life on the Street) joins the 99th precinct with something to prove, the two go head to head.
Better Off Ted (Hulu)
Synopsis: Better Off Ted is a wildly inventive satirical office comedy that thinks outside of the cubicle. Ted (Jay Harrington) is the morally-conscious Head of Research & Development at Veridian Dynamics, a morally-questionable corporation. For Ted and his trusty team of scientists, no invention is too unorthodox.
---
Also Read: Shows Like 'Curb Your Enthusiasm' To Watch If You Love the Series
---
Curb Your Enthusiasm (HBO Max)
Synopsis: Larry David has it all–so why does he seem intent on making a mess of his life? Larry David stars as…Larry David in this acclaimed verite-style comedy series that follows him at home, at work and around town, as he lands himself in various predicaments with both fictional and real-life personalities.
---
Also Read: Best Shows Like 'Community' To Watch If You Miss the Series
---
Community (Netflix & Hulu)
Synopsis: From Dan Harmon (The Sarah Silverman Program) and Emmy Award-winning directors Joe and Anthony Russo (Arrested Development) comes Community, a smart comedy series about a band of misfits who attend Greendale Community College. At the center of the group is Jeff Winger (Joel McHale, The Soup), a fast-talkin' lawyer whose degree has been revoked. With some help from his fellow classmates, Winger forms a study group who eventually learn more about themselves than their course work.
Unbreakable Kimmy Schmidt (Netflix)
Synopsis: From the executive producers of 30 Rock (Tina Fey and Robert Carlock) comes the "wise, wicked comedy" (Jeff Jensen, EW), Unbreakable Kimmy Schmidt. Rescued after fifteen years in an underground doomsday cult, Kimmy (Ellie Kemper) decides to rebuild her life in New York City armed with only a fifth-grade education and a firm belief that truly anything is possible. She quickly finds a roommate, Titus Andromedon (Primetime Emmy® nominee Tituss Burgess), a job working for a spoiled Manhattan mom, Jacqueline Voorhees (Primetime Emmy® nominee Jane Krakowski), and a new beginning. Watch season one of the Primetime Emmy®-nominated series on these shiny discs that Kimmy is only now just learning about!
Archer (Hulu)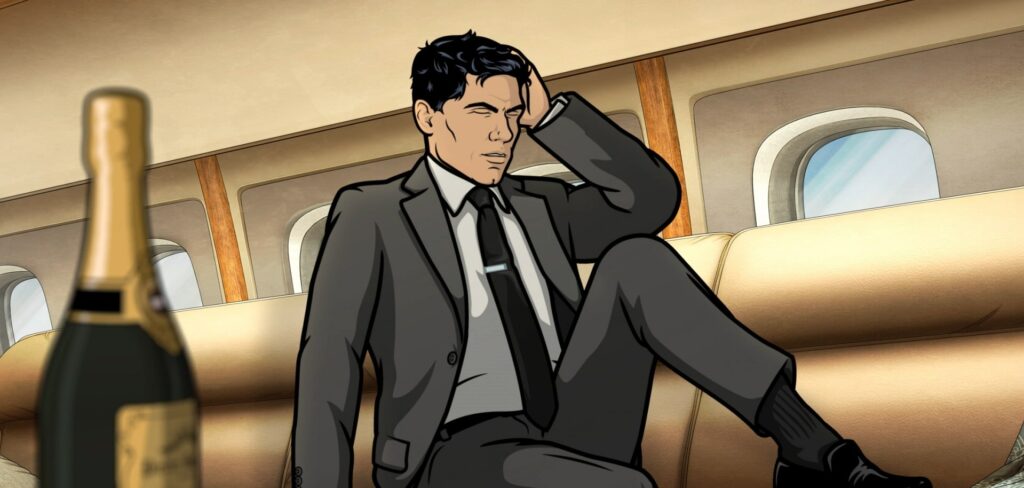 Synopsis: The suave, confident and devastatingly handsome Sterling Archer may be the world's greatest spy, but he still has issues with his friends and colleagues who live to undermine and betray one another. Whether set in 1940s Los Angeles, the jungles of South America or the dangerous islands of the South Pacific, "Archer," this animated comedy spans time and place to navigate Sterling, Lana, Malory, Cheryl/Carol/Charlotte, Cyril, Pam, Ray and Krieger's misguided misadventures that range from attempting to save the world from nuclear disaster to selling illegal narcotics to Colombian cartels.
---
Also Read: Best Shows Like 'Arrested Development' To Watch If You Miss the Series
---
Arrested Development (Netflix & Hulu)
Synopsis: Holding the Bluths together just barely is son Michael Bluth (Jason Bateman), the only normal guy in a family that's chock full of nuts. Hardworking and sensible, Michael's certain he's going to be given control of his family's Enron-style corporation upon the retirement of his father (Jeffrey Tambor). The fact that he's passed over instead for his mother (Jessica Walter) is only a blip when compared to his father's immediate arrest for dubious accounting practices, and the resulting freeze on the family's previously limitless wealth. Bereft of money, and even less family love, the Bluths have to band together in their moment of need–not easy when everyone's looking out for number 1. In addition to his scabrous parents, Michael has to contend with his lothario older brother (Will Arnett), his basically useless younger brother (Tony Hale), his greedy twin sister (Portia DeRossi), and her sexually ambiguous husband (David Cross). Michael's only comrade in sanity is his son George Michael (Michael Cera), but then again, the teenage boy harbors a secret crush on his cousin (Alia Shawkat).
---
Also Read: Best Shows Like 'The Office' If You Miss the Series
---
Synopsis: Steve Carell (The 40-Year-Old Virgin, The Daily Show) stars in The Office, a fresh and funny mockumentary-style glimpse into the daily interactions of the eccentric workers at the Dunder Mifflin paper supply company. Based on the smash-hit British series of the same name and adapted for American Television by Greg Daniels (King of the Hill, The Simpsons), this fast-paced comedy parodies contemporary American water-cooler culture. Earnest but clueless regional manager Michael Scott (Carell) believes himself to be an exceptional boss and mentor, but actually receives more eye-rolls than respect from his oddball staff.
---
Also Read: Shows Like 'Veep' To Watch If You Miss the Series
---
Veep (HBO Max)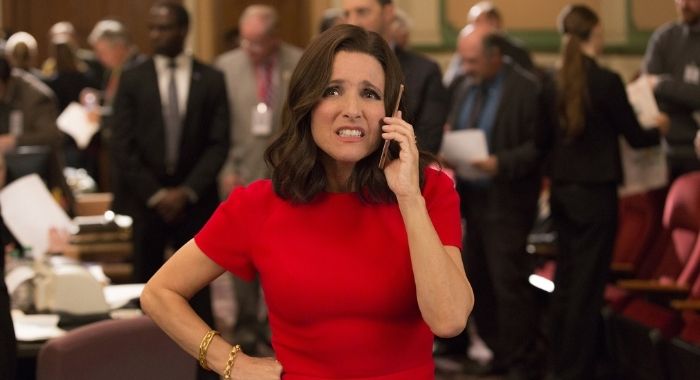 Synopsis: Julia Louis-Dreyfus stars in this comedy series that follows the whirlwind day-to-day existence of former President and Vice President Selina Meyer as she tries to claw her way back to being Commander in Chief in spite of her screwball staff. The ensemble cast includes Tony Hale as Selina's right-hand man; Anna Chlumsky as her chief of staff, and more.
---
Also Read: Best Shows Like 'Mythic Quest' To Watch While Waiting For Season 3
---
Mythic Quest (Apple TV+)
Synopsis: Meet the team behind the biggest team multiplayer video game of all time. But in a workplace focused on building worlds, molding heroes, and creating legends, the most hard-fought battles don't occur in the game-they happen in the office.
---
Also Read: Shows Like 'Party Down' To Watch While Waiting For the Revival Series
---
Synopsis: While chasing dreams of stardom, six Hollywood wannabe actors and writers make ends meet by working for a posh Los Angeles catering company, which tackles a different event — senior singles mixer, porn awards after party, a Super Sweet 16 bash — in each episode.