Hulu's hit series The Hardy Boys will be coming to an end with its third and final season. Based on the children's mystery novel series of the same name, the series follows the adventures of The Hardy brothers as they try to solve a new mystery every season. Variety also reports that Bailee Madison (Pretty Little Liars: Original Sin) will be joining the cast of the series for its final season.
The Hulu series is based on a book series of the same name by Edward Stratemeyer and it follows the Hardy brothers, Joe and Frank Hardy (Alexander Elliot and Rohan Campbell), the amateur detectives who solve crimes and mysteries in their town of Bridgeport. The Hardy Boys also stars Keena Lyn, Adam Swain, Cristian Perry, Riley O'Donnell, and Krista Nasaire.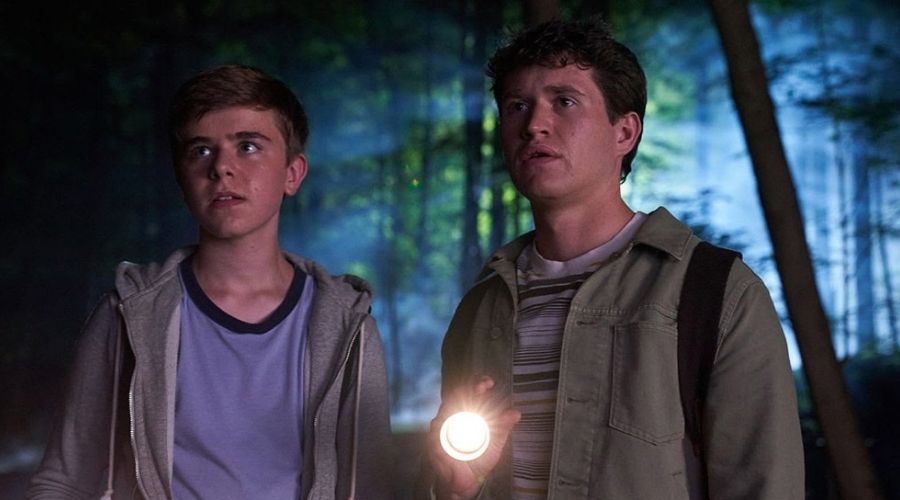 Madison will be taking on the role of Drew Darrow in the upcoming season. Her character is described as a "fun but often frustrating new ally with a brilliant mind and appetite for magic and mysteries." The Pretty Little Liars: Original Sin star has previously worked in films like The Strangers: Prey at Night and Just Go With It.
The first two seasons of The Hardy Boys is currently available on Hulu in the U.S. and on Disney+ internationally. The final season is set to premiere sometime next year on Hulu. Pam Westman, president of Nelvana (The production company of the series) said this about the series coming to end:
"From its inception, it's been a joy to work with Lambur Productions, Hulu and YTV on 'The Hardy Boys' and introduce these iconic characters and gripping adventures to a new generation. The exceptional cast and crew brought the revered Hardy Boys adventures to life, successfully engaged audiences around the world and garnered awards and critical acclaim. As this mystery comes to a close, we're looking forward to providing fans with more mystery-solving action, surprising turn-of-events, and laughs in a wild final season."
The Hardy Boys Season 3 will be coming to Hulu sometime in the next year.