The Recruit is the latest espionage thriller by Netflix starring the incredibly charming Noah Centineo and Laura Haddock. The series is a brilliant showcase of the comedic side of Centineo and it also introduces us to the brilliantly intriguing world of The Recruit. While the fans of Centenio are already demanding more episodes, recently Netflix has canceled many shows just after their first season and if you liked the series here are some more shows you could while hoping for The Recruit Season 2.
---
Also Read: Spy Shows Like 'Slow Horses' To Watch While Waiting For Season 3
---
Slow Horses (Apple TV+)
Synopsis: Slow Horses is a darkly humorous espionage drama that follows a dysfunctional team of British intelligence agents who serve in a dumping ground department of MI5 known un-affectionately as Slough House. Oldman stars as Jackson Lamb, the brilliant but irascible leader of the spies, who end up in Slough House due to their career-ending mistakes as they frequently find themselves blundering around the smoke and mirrors of the espionage world.
---
Also Read: Comedy Shows Like 'Chuck' To Watch If You Are Still Waiting For 'The Chuck Movie'
---
Chuck (HBO Max)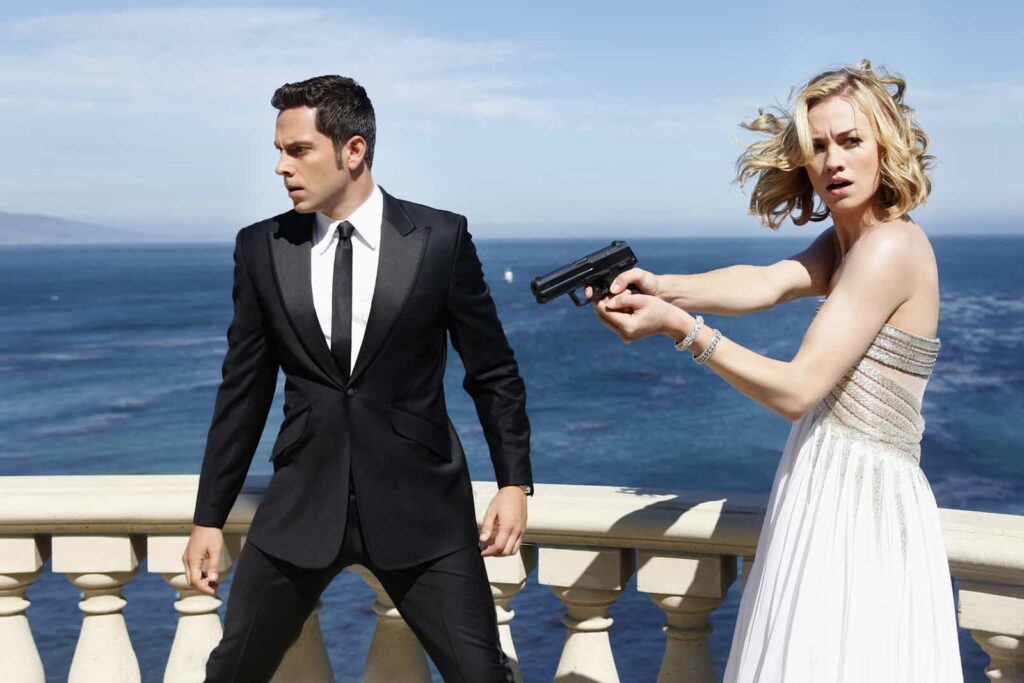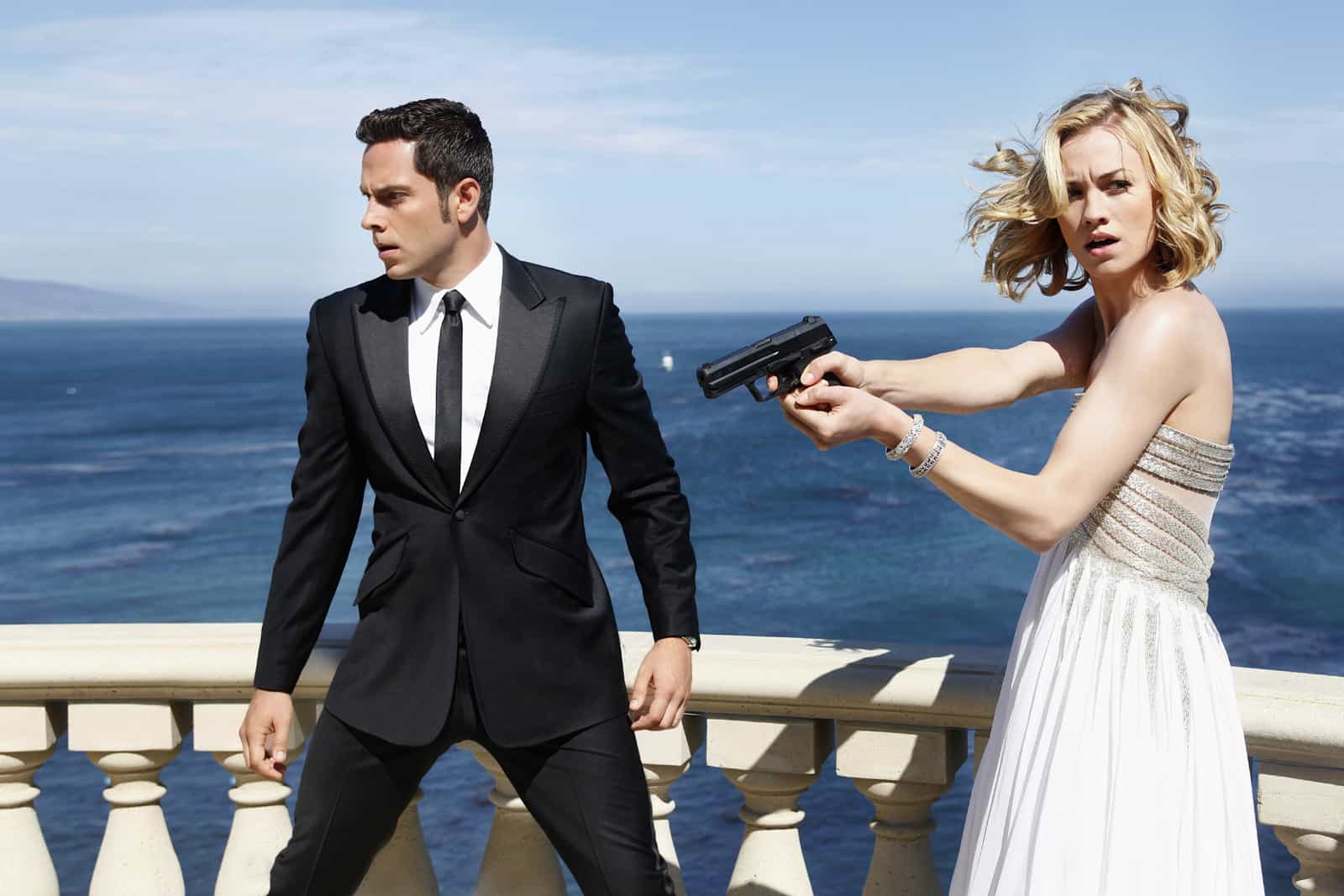 Synopsis: When Chuck Bartowski opens an e-mail subliminally encoded with government secrets, he unwittingly downloads an entire server of sensitive data into his brain. Now, the fate of the world lies in the unlikely hands of a guy who works at a Buy More Electronics store. Instead of fighting computer viruses, he must now confront assassins and international terrorists. With the government's most precious secrets in Chuck's head, Major John Casey of the National Security Agency assumes the responsibility of protecting him. His partner is the CIA's top agent — and Chuck's first date in years — Sarah Walker. They'll try to keep him safe by trading in his pocket protector for a bulletproof vest. Also starring are Joshua Gomez as Morgan Grimes, Chuck's best buddy, and Sarah Lancaster as Chuck's ever-supportive sister, Ellie.
---
Also Read: Spy Shows Like 'The Night Manager' To Watch If You are Still Hoping For Season 2
---
Synopsis: A contemporary interpretation of John le Carré's espionage novel, "The Night Manager" follows former British soldier Jonathan Pine (Tom Hiddleston) who is recruited by intelligence operative Angela Burr (Olivia Colman) to infiltrate the inner circle of international businessman Richard Onslow Roper (Hugh Laurie) and detonate the unholy alliance he has ministered between the intelligence community and the secret arms trade. To reach the heart of Roper's vast empire, Pine must withstand the suspicious interrogations of his venal chief of staff, Major Corkoran (Tom Hollander) and the allure of his beautiful girlfriend Jed (Elizabeth Debicki). In his quest to do the right thing, Pine must first become a criminal himself. Executive producers include John Le Carré, Simon Cornwell, Stephen Cornwell and Stephen Garrett. Writer David Farr also serves as an executive producer as does Academy Award® winner Susanne Bier, who serves as director.
---
Also Read: Shows Like 'Condor' To Watch If You Loved the Spy Series
---
Synopsis: Based on the novel "Six Days of the Condor" by James Grady and screenplay "Three Days of the Condor" by Lorenzo Semple Jr. and David Rayfiel, Condor follows CIA analyst (Max Irons) who stumbles onto a plan that threatens the lives of millions. Joe Turner has always been conflicted about his work for the CIA. But when something he's discovered gets his entire office killed, leaving Joe as the only survivor and forcing him to go on the run, the theoretical reservations he's harbored turn into all-too-real moral dilemmas. Under pressure, Joe will be forced to redefine who he is and what he's capable of in order to discover the truth and to stop a plot that threatens the lives of millions. Starring Max Irons, William Hurt, Leem Lubany, Angel Bonnani, Kristen Hager, with Mira Sorvino and Bob Balaban and special guest star Brendan Fraser.
Archer (Hulu)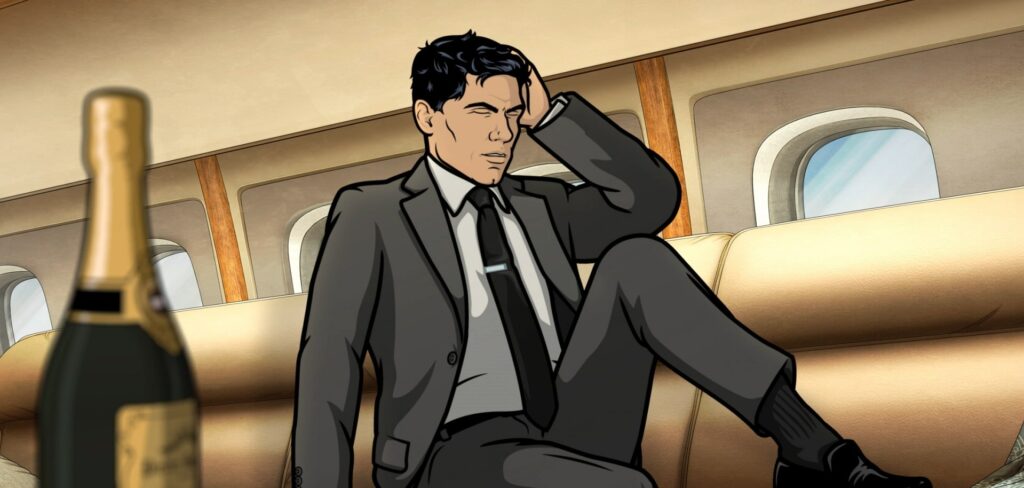 Synopsis: The suave, confident and devastatingly handsome Sterling Archer may be the world's greatest spy, but he still has issues with his friends and colleagues who live to undermine and betray one another. Whether set in 1940s Los Angeles, the jungles of South America or the dangerous islands of the South Pacific, "Archer," this animated comedy spans time and place to navigate Sterling, Lana, Malory, Cheryl/Carol/Charlotte, Cyril, Pam, Ray and Krieger's misguided misadventures that range from attempting to save the world from nuclear disaster to selling illegal narcotics to Colombian cartels.
Synopsis: Meet Annie Walker (Piper Perabo, Coyote Ugly): smart, stunning and the CIA's newest field operative in one of their most secretive branches. Suddenly summoned by headquarters for active duty one month before training is over, she's quickly thrown into a shadowy world full of cons, killers and international crime rings. What she doesn't know is there's something—or someone—from her past that her bosses want badly enough to put her in harm's way. She just has to survive long enough to find out why.
---
Also Read: Shows Like 'Killing Eve' To Watch If You Miss the Series
---
Killing Eve (Hulu)
Synopsis: Based on the novellas by Luke Jennings Killing Eve centers on two women; Eve is a bored, whip-smart, pay-grade MI5 security officer whose desk-bound job doesn't fulfil her fantasies of being a spy. Villanelle is a mercurial, talented killer who clings to the luxuries her violent job affords her. Killing Eve topples the typical spy-action thriller as these two fiercely intelligent women, equally obsessed with each other, go head to head in an epic game of cat and mouse.
---
Also Read: Shows Like 'Tom Clancy's Jack Ryan' To Watch While Waiting For Season 3
---
Synopsis: When CIA analyst Jack Ryan stumbles upon a suspicious series of bank transfers his search for answers pulls him from the safety of his desk job and catapults him into a deadly game of cat and mouse throughout Europe and the Middle East, with a rising terrorist figurehead preparing for a massive attack against the US and her allies.
Synopsis: Sydney Bristow (Jennifer Garner) discovers that her employer, SD6, is not part of the government but actually an enemy organization. She goes to work undercover at SD6 as a double agent, while actually working with the CIA. Her greatest ally is another fellow double agent: her father.
Synopsis: Don Adams stars as Maxwell Smart, a hilariously inept and maladroit operative working for CONTROL, a top secret counterintelligence agency, in Season 1 of this classic, Emmy(R)-winning spy spoof series created by Mel Brooks and Buck Henry.