The Americans are one of the best espionage thriller series. The FX spy thriller series is a cold war drama and it follows the Soviet spy couple Elizabeth and Philip Jennings and their children. The spy family is founded on lies and deception. The Americans stars Kerri Russell and Matthew Rhys as lead characters and it premiered on FX in 2016 it ran for six brilliant seasons, ending in 2018. So, if you also miss the series here are some shows you could watch to pass the time.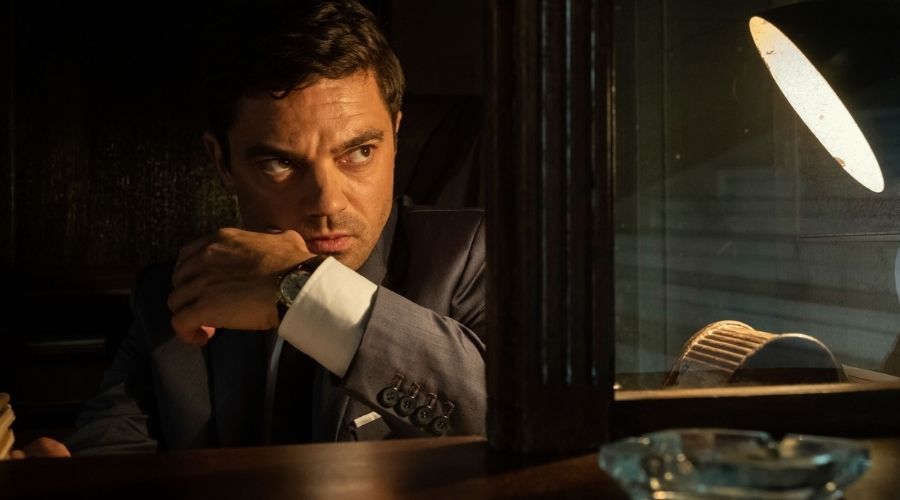 Synopsis: Berlin, 1961. Four occupying powers control the fate of the city, marked by fear of an escalation that could mean the Third World War. The city teems with spies, traitors and double agents of the KGB, SDECE, CIA and MI6. There is no wall yet. The transition between East and West is still possible. In the tense situation, the British spy FIELDING SCOTT must find the traitor in his ranks. An explosive mission because of the tense situation in the city that has become the supposedly most dangerous place in the world.
Synopsis: Berlin Station is a contemporary spy series that follows Daniel Miller (Richard Armitage), an undercover agent who has just arrived at the CIA station in Berlin, Germany. Miller has a clandestine mission: to determine the identity of a now-famous whistleblower masquerading as "Thomas Shaw." Guided by jaded veteran Hector DeJean (Rhys Ifans) Daniel learns to contend with the rough-and-tumble world of the field officer – agent-running, deception, danger and moral compromises. As he dives deeper into the German capital's hall of mirrors and uncovers the threads of a conspiracy that leads back to Washington, Daniel wonders: Can anyone ever be the same after a posting to Berlin?
---
Also Read: Shows Like 'Treason' To Watch If You Like the Series
---
Treason (Netflix)
Synopsis: Trained and groomed by MI6, Adam Lawrence's career seems set. But when the past catches up with him in the form of Kara, a Russian spy with whom he shares a complicated past, he is forced to question everything and everyone in his life. A triangular relationship forms between Kara, Adam and his wife, Maddy; three people who are trying to expose each other's secrets, navigate political and diplomatic relationships, whilst hanging onto their personal lives, and those they love most.
---
Also Read: Shows Like 'A Spy Among Friends' To Watch If You Like the Series
---
A Spy Among Friends
Synopsis: A SPY AMONG FRIENDS tells the true story of Nicholas Elliott and Kim Philby — two spies and lifelong friends, one of whom was betraying the other all along.
---
Also Read: Best Shows Like 'Homeland' To Watch If You Miss the Series
---
Synopsis: Homeland is an edge-of-your-seat sensation. CIA officer Carrie Mathison (Claire Danes) is tops in her field despite being bipolar, which makes her volatile and unpredictable. With the help of her long-time mentor Saul Berenson (Mandy Patinkin), Carrie fearlessly risks everything, including her personal well-being and even sanity, at every turn. You won't be able to turn away from this gripping, emotional thriller in which nothing short of the fate of our nation is at stake.
Synopsis: The Assets will look inside the true, personal stories of the conclusion of the Cold War as told by the keepers of the nation's secrets: the CIA. This eight- part miniseries based on the real life events of CIA counter-intelligence officer Sandy Grimes.
---
Also Read: Shows Like 'The Game' To Watch For More Spy Drama
---
Synopsis: A stylish, edgy spy thriller set in the Cold War, where enemies and allies can't always be separated, and espionage means getting your hands dirty. When a defecting KGB officer reveals the existence of a devastating Soviet plot, codenamed Operation Glass, the charismatic but paranoid head of MI5, known simply as Daddy, assembles a secret committee of intelligence officers to investigate.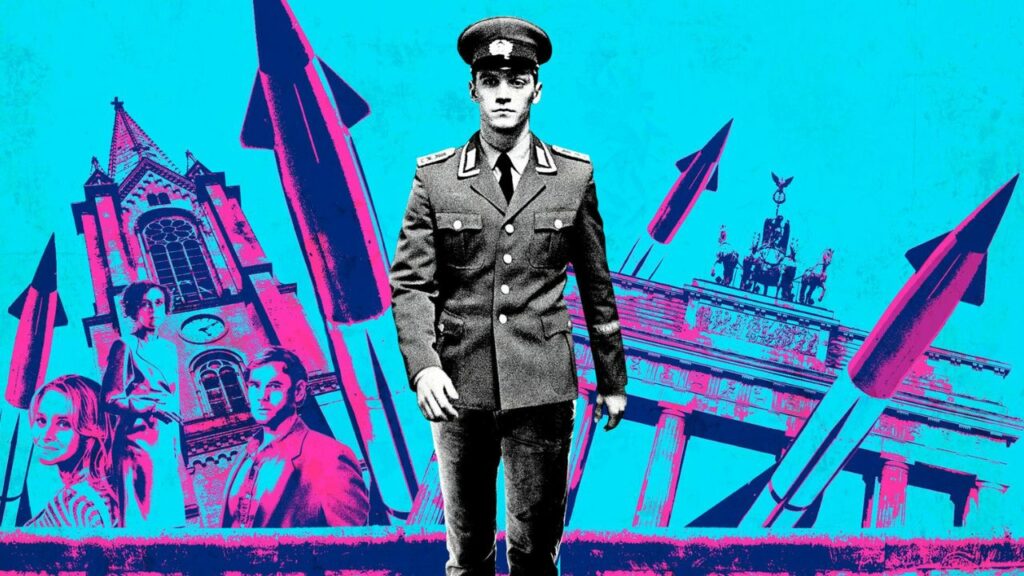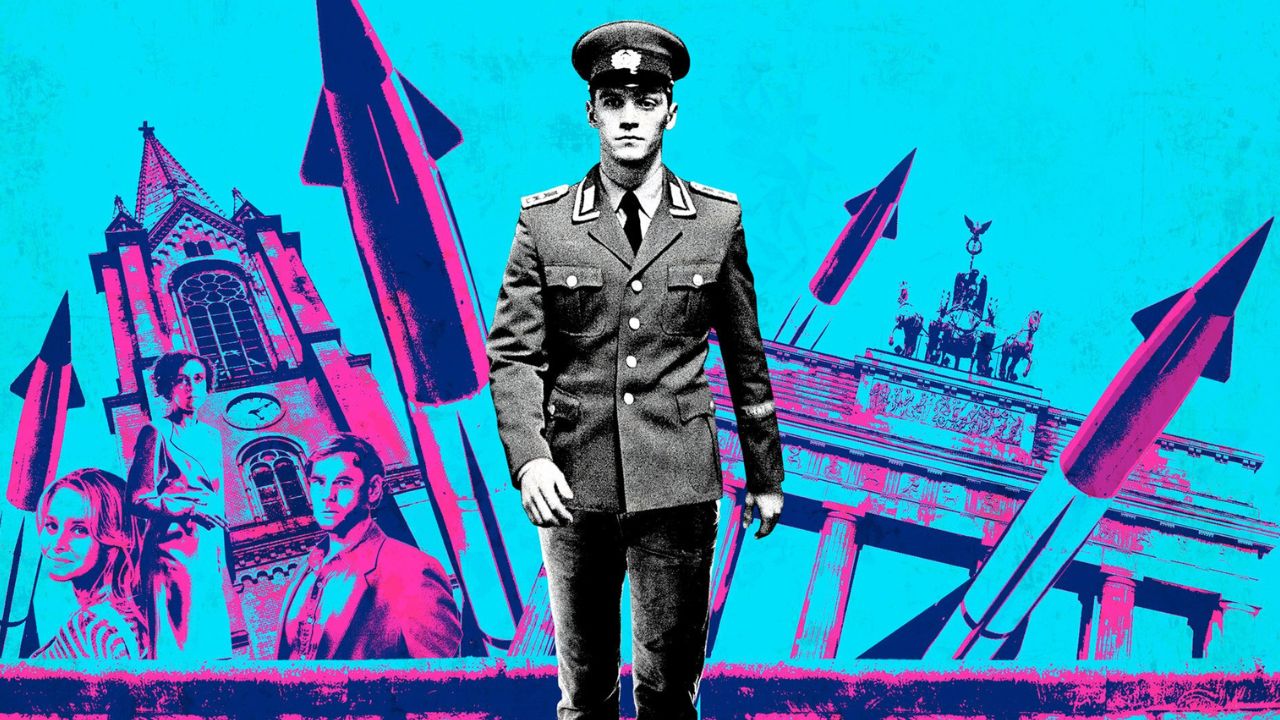 Synopsis: Deutschland 83 follows Martin Rauch, a young spy caught between two worlds, who is sent by the East German Intelligence Service (the HVA) to discover NATO's military intentions. Set against a backdrop of fervent political feeling and the threat of nuclear war, Martin must leave everything he knows for a new life undercover in the West.
The Spy (Netflix)
Synopsis: The Spy is inspired by the real-life story of former Mossad agent, Eli Cohen, who successfully goes undercover in Syria in the early 1960s. Cohen becomes close enough to ambitious military leaders and their rich friends to earn a game-changing level of trust about Syria's biggest anti-Israel secret initiatives. The series stars, Emmy-nominated Sacha Baron Cohen (Who is America?) as Eli Cohen, a man who wants nothing more than to be of service to his country, but he does his job so well that he finds it hard to strip off his double identity. Noah Emmerich (The Americans) plays Dan Peleg, Eli's Mossad handler who tires to ease his own guilt over the sacrifices Eli makes, Hadar Ratzon Rotem (Homeland) portrays Eli's wife, Nadia, who is left to raise their family on her own and knows something isn't right about her husband's government job, and Waleed Zuaiter (Colony) plays Amin Al-Hafz, a military officer who thinks he's found the perfect ally in the undercover Cohen.
---
Also Read: Best Shows Like 'Tom Clancy's Jack Ryan' To Watch While Waiting For Season 4
---
Synopsis: When CIA analyst Jack Ryan stumbles upon a suspicious series of bank transfers his search for answers pulls him from the safety of his desk job and catapults him into a deadly game of cat and mouse throughout Europe and the Middle East, with a rising terrorist figurehead preparing for a massive attack against the US and her allies.
Smiley's People
Synopsis: The murder of a Soviet defector forces his old handler, British spymaster George Smiley, out of retirement. His investigation leads to an old nemesis, the Soviet spymaster known only as Karla. This will be their final dance.
---
Also Read: Spy Shows Like 'The Night Manager' To Watch If You are Still Hoping For Season 2
---
Synopsis: A contemporary interpretation of John le Carré's espionage novel, "The Night Manager" follows former British soldier Jonathan Pine (Tom Hiddleston) who is recruited by intelligence operative Angela Burr (Olivia Colman) to infiltrate the inner circle of international businessman Richard Onslow Roper (Hugh Laurie) and detonate the unholy alliance he has ministered between the intelligence community and the secret arms trade. To reach the heart of Roper's vast empire, Pine must withstand the suspicious interrogations of his venal chief of staff, Major Corkoran (Tom Hollander) and the allure of his beautiful girlfriend Jed (Elizabeth Debicki). In his quest to do the right thing, Pine must first become a criminal himself. Executive producers include John Le Carré, Simon Cornwell, Stephen Cornwell and Stephen Garrett. Writer David Farr also serves as an executive producer as does Academy Award® winner Susanne Bier, who serves as director.
---
Also Read: Best Shows Like 'Condor' To Watch If You Loved the Spy Series
---
Synopsis: Based on the novel "Six Days of the Condor" by James Grady and screenplay "Three Days of the Condor" by Lorenzo Semple Jr. and David Rayfiel, Condor follows CIA analyst (Max Irons) who stumbles onto a plan that threatens the lives of millions. Joe Turner has always been conflicted about his work for the CIA. But when something he's discovered gets his entire office killed, leaving Joe as the only survivor and forcing him to go on the run, the theoretical reservations he's harbored turn into all-too-real moral dilemmas. Under pressure, Joe will be forced to redefine who he is and what he's capable of in order to discover the truth and to stop a plot that threatens the lives of millions. Starring Max Irons, William Hurt, Leem Lubany, Angel Bonnani, Kristen Hager, with Mira Sorvino and Bob Balaban and special guest star Brendan Fraser.
Banshee (HBO Max)
Synopsis: Banshee stars Antony Starr as Lucas Hood, an ex-con and master thief who assumes the identity of the sheriff of Banshee, Pennsylvania, where he continues his criminal activities, even as he's hunted by the shadowy gangsters he betrayed years earlier. The action drama charts the twists and turns that follow Hood, who improbably becomes sheriff of the rural, Amish-area town while searching for a woman he last saw 15 years ago when he gave himself up to the police to let her escape after a jewel heist. Living in Banshee under an assumed name, Carrie Hopewell (Ivana Milicevic) is now married to the local DA, has two children (one of whom may be Lucas'), and is trying desperately to keep a low profile – until Lucas arrives to shake up her world and rekindle old passions. Complicating matters is the fact that Banshee is riddled by corruption, with an Amish overlord, Kai Proctor (Ulrich Thomsen), brutally building a local empire of drugs, gambling, and graft.
---
Also Read: Best Shows Like 'Killing Eve' To Watch If You Miss the Series
---
Killing Eve (Hulu)
Synopsis: Based on the novellas by Luke Jennings Killing Eve centers on two women; Eve is a bored, whip-smart, pay-grade MI5 security officer whose desk-bound job doesn't fulfil her fantasies of being a spy. Villanelle is a mercurial, talented killer who clings to the luxuries her violent job affords her. Killing Eve topples the typical spy-action thriller as these two fiercely intelligent women, equally obsessed with each other, go head to head in an epic game of cat and mouse.