Update on May 19, 2023: Apple TV+ has finally got a nearly perfect sci-fi series on its hands after so many tries. Ben Stiller-directed sci-fi thriller series Severance has wowed everyone with its brilliant storytelling and a genius ensemble cast. The workplace sci-fi thriller series follows Mark (Adam Scott), an employee of Lumon that goes under a procedure named Severance that separates the memories of his work life and home life, and while he is at home he won't remember anything about his work including his colleagues and the work he does and while he is at the office he won't know anything he did while was out in the world. Severance is a perfect example of a creepy horror show that gets under your skin and creates an environment of paranoia.
The good news for all of us is that Apple TV+ has picked up the series for a second season and while you are waiting for the second season you can see these 13 shows that are similar to Severance.
---
Also Read: Shows Like 'Utopia' To Watch If You Miss the Original Series
---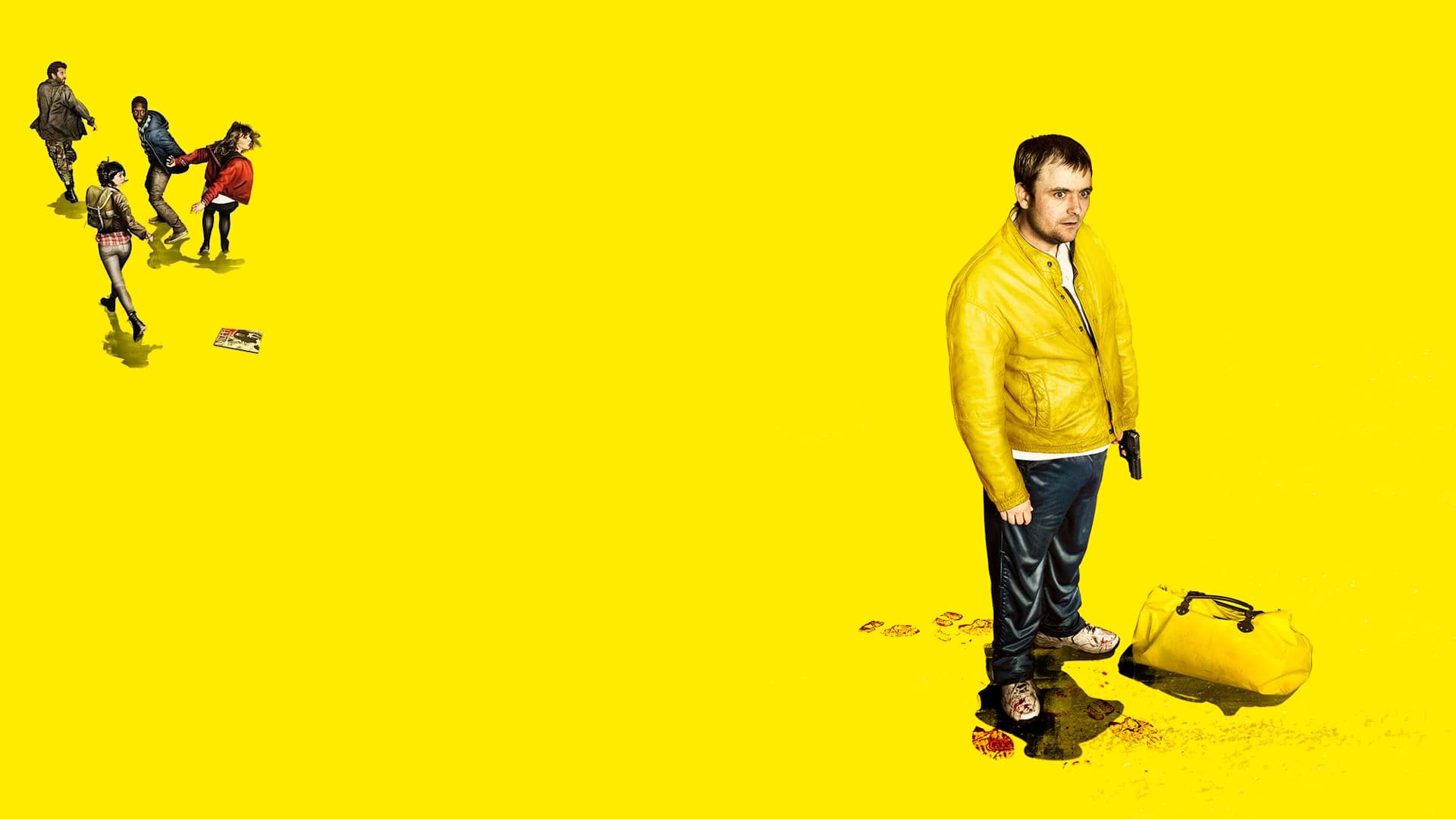 Synopsis: Utopia is a legend. A cult graphic novel rumoured to have predicted the worst disasters of the late twentieth century. Dismissed as the fevered imaginings of a madman by most, and idolised by a handful, only one thing seems certain about Utopia: come into contact with it and you won't be safe for long.
---
Also Read: Shows Like 'Mr. Robot' to Watch If You Miss the Series
---
Synopsis: Young antisocial computer programmer Elliot works as a cybersecurity engineer during the day, but at night he is a vigilante hacker. He is recruited by the mysterious leader of an underground group of hackers to join their organization. Elliot's task? Help bring down corporate America, including the company he is paid to protect – which presents him with a moral dilemma. Although he works for a corporation, his personal beliefs make it hard to resist the urge to take down the heads of multinational companies that he believes are running – and ruining – the world.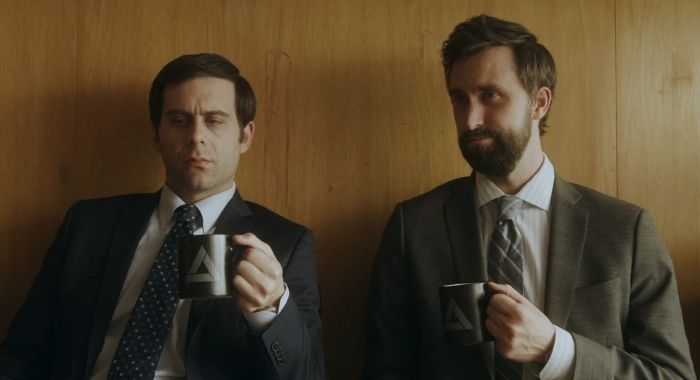 Synopsis: As Hampton DeVille throws its resources into government arms deals and useless mobile devices, employees Matt and Jake struggle to separate their personal and working lives, and just try to make it through each day.
---
Also Read: Shows Like 'Made for Love' To Watch If You Miss the Series
---
Made for Love (HBO Max)
Synopsis: Synopsis: Made for Love is a darkly absurd and cynically poignant story of love and divorce. It follows Hazel Green (Cristin Milioti), a thirty-something woman on the run after 10 years in a suffocating marriage to Byron Gogol (Billy Magnussen), a controlling tech billionaire. Soon she discovers that her husband has implanted a monitoring device – the Made for Love chip – in her brain, allowing him to track her, watch her, and know her "emotional data" as she tries to regain her independence. Through the chip, Byron's able to watch Hazel's every move as she flees to her desert hometown to take refuge with her aging widower father Herbert (Ray Romano) and his synthetic partner, Diane.
Dollhouse (Hulu)
Synopsis: Dollhouse follows Echo (Eliza Dushku) an "Active," a member of a highly illegal and underground group who have had their personalities wiped clean so they can be imprinted with any number of new personas. Confined to a secret facility known as the "Dollhouse," Echo and the other Actives including Sierra and Victor carry out engagements assigned by Adelle, one of the Dollhouse leaders. The engagements cater to the wealthy, powerful and connected, and require the Actives to immerse themselves in all manner of scenarios – romantic, criminal, uplifting, dangerous, comical and the occasional "pro bono" good deed. After each scenario, Echo, always under the watchful eye of her handler Boyd, returns to the mysterious Dollhouse where her thoughts, feelings and experiences are erased by Topher, the Dollhouse's genius programmer. Echo enters the next scenario with no memory of before. Or does she?
---
Also Read: Shows Like 'Counterpart' To Watch If You Miss the Series
---
Synopsis: Howard Silk (J.K. Simmons) is a lowly cog in the bureaucratic machinery of a Berlin-based United Nations spy agency. When Howard discovers that his organization safeguards the secret of a crossing into a parallel dimension, he is thrust into a shadow world of intrigue, danger, and double cross… where the only man he can trust is his near-identical counterpart from this parallel world.
Dispatches from Elsewhere (The Roku Channel)
Synopsis: A series centered around four ordinary people who feel there is something missing in their lives; brought together by chance, they stumble into a puzzle hiding behind the veil of everyday life that opens their eyes to a new world of possibility.
Synopsis: In Devs, an FX limited series, a young software engineer, Lily Chan, investigates the secret development division of her employer, a cutting-edge tech company based in Silicon Valley, which she believes is behind the murder of her boyfriend. Devs stars Sonoya Mizuno as "Lily Chan;" Nick Offerman as "Forest," the CEO of Amaya; Jin Ha as "Jamie," Lily's former boyfriend; Karl Glusman as "Sergei," Lily's boyfriend; Zach Grenier as "Kenton," Amaya's Head of Security; Stephen McKinley Henderson as "Stewart," one of the top minds working in Amaya's secret development division; Cailee Spaeny as the young, brilliant "Lyndon;" and Alison Pill as "Katie," the gifted quantum physicist and second in command at Amaya. Alex Garland writes, directs and serves as executive producer of Devs along with Andrew Macdonald and Allon Reich of DNA TV, Scott Rudin, Eli Bush and Garrett Basch.
---
Also Read: Movies & Shows Like 'Maniac' To Watch If You Miss the Series
---
Maniac (Netflix)
Synopsis: Set in a world somewhat like our world, in a time quite similar to our time, Maniac tells the stories of Annie Landsberg (Emma Stone) and Owen Milgrim (Jonah Hill), two strangers drawn to the late stages of a mysterious pharmaceutical trial, each for their own reasons. Annie's disaffected and aimless, fixated on broken relationships with her mother and her sister; Owen, the fifth son of wealthy New York industrialists, has struggled his whole life with a disputed diagnosis of schizophrenia. Neither of their lives have turned out quite right, and the promise of a new, radical kind of pharmaceutical treatment—a sequence of pills its inventor, Dr. James K. Mantleray (Justin Theroux), claims can repair anything about the mind, be it mental illness or heartbreak—draws them and ten other strangers to the facilities of Neberdine Pharmaceutical and Biotech for a three-day drug trial that will, they're assured, with no complications or side-effects whatsoever, solve all of their problems, permanently.
---
Also Read: Shows Like 'Upload' To Watch If You Have Already Binged Season 2
---
Synopsis: From Greg Daniels (The Office, Parks and Recreation) comes Upload, a sci-fi comedy. In the near future, people who are near death can be "uploaded" into virtual reality environments. Cash-strapped Nora works customer service for the luxurious "Lakeview" digital afterlife. When party-boy/coder Nathan's car crashes, his girlfriend uploads him into Nora's VR world.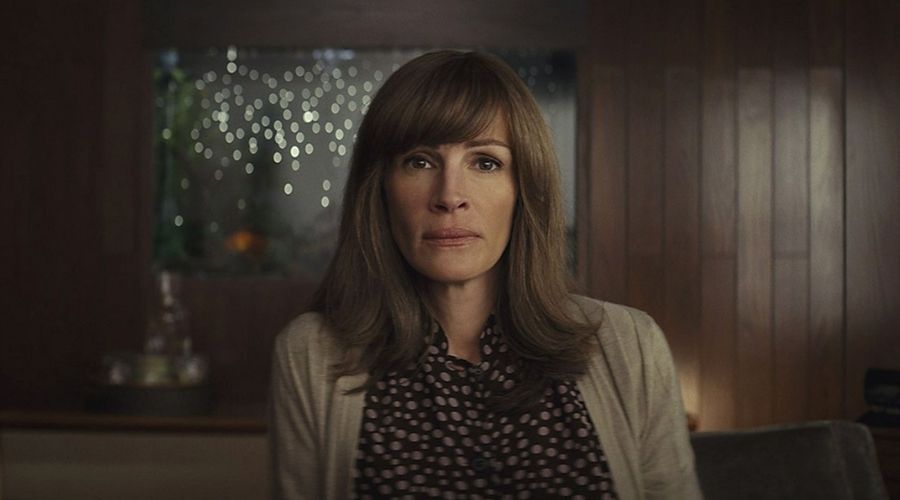 Synopsis: Heidi Bergman (Julia Roberts) is a caseworker at Homecoming, a Geist Group facility helping soldiers transition to civilian life. Years later she has started a new life, living with her mother and working as a waitress, when a Department of Defense auditor questions why she left the Homecoming facility. Heidi quickly realizes that there's a whole other story behind the story she's been telling herself.
---
Also Read: Sci-Fi Shows Like 'Westworld' To Watch If You Miss the Series
---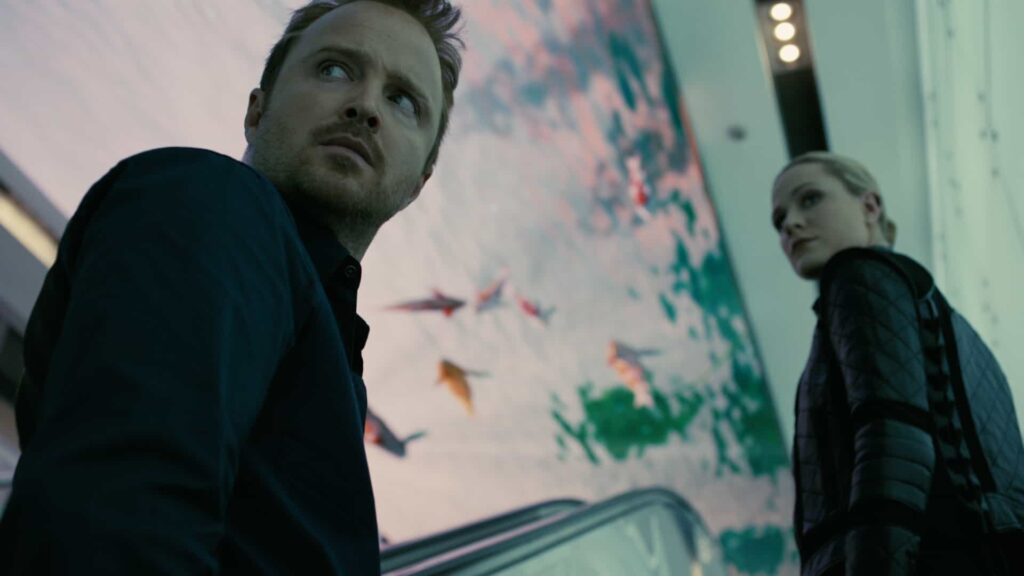 Synopsis: In this series set in a futuristic Wild West fantasy park, a group of android 'hosts' deviate from their programmers' carefully planned scripts in a disturbing pattern of aberrant behavior. With an exceptional cast headed by Anthony Hopkins, Ed Harris, Evan Rachel Wood, James Marsden, Thandiwe Newton and Jeffrey Wright, 'Westworld' was inspired by Michael Crichton's 1973 film.
---
Also Read: Shows Like 'Black Mirror' To Watch While Waiting For Season 6
---
Black Mirror (Netflix)
Synopsis: Black Mirror is an anthology series that taps into our collective unease with the modern world, with each stand-alone episode a sharp, suspenseful tale exploring themes of contemporary techno-paranoia. Without questioning it, technology has transformed all aspects of our lives; in every home; on every desk; in every palm – a plasma screen; a monitor; a Smartphone – a Black Mirror reflecting our 21st Century existence back at us. The series is created and written by Charlie Brooker, and executive produced by Brooker and Annabel Jones.