Fatal Seduction is a steamy thriller series with little to offer as a smart television series but a lot to offer as a guilty pleasure. The Netflix series follows a married woman who goes on a weekend trip where she cheats on her husband because they have been having trouble in their marriage for a long time. Add a murder mystery to that storyline and Fatal Seduction runs like any erotic thriller. So, if you liked Fatal Seduction here are some more shows you could watch while waiting for Season 2.
Synopsis: Fatal Attraction is a deep-dive reimagining of the classic psychosexual thriller and '80s cultural touchstone. The new series will explore fatal attraction and the timeless themes of marriage and infidelity through the lens of modern attitudes toward strong women, personality disorders and coercive control. The series stars Joshua Jackson as Dan Gallagher, Lizzy Caplan as Alex Forrest, Amanda Peet as Beth Gallagher, Alyssa Jirrels as Ellen Gallagher, Toby Huss as Mike Gerard, Reno Wilson as Detective Earl Booker and Brian Goodman as Arthur Tomlinson.
Dark Desire (Netflix)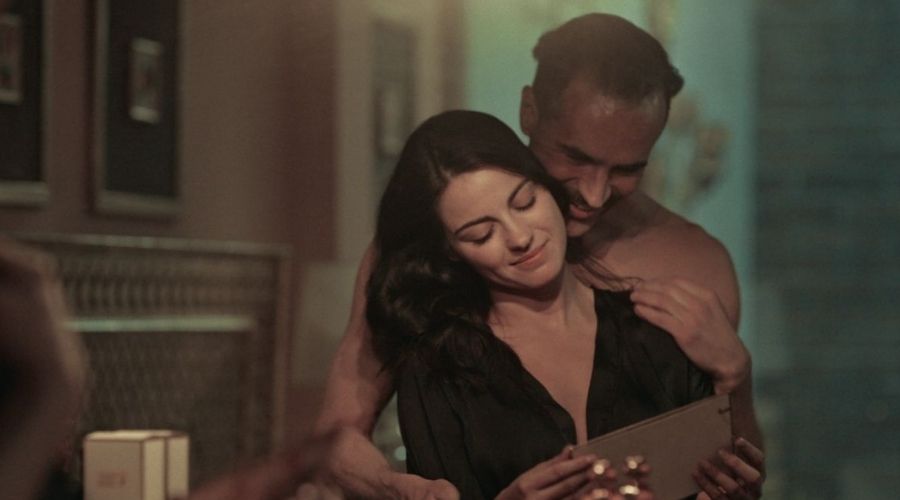 Synopsis: Alma Solares, a prestigious lawyer and college professor, visits her best friend for the weekend to "process the grief" of the latter's divorce. During the getaway, Alma meets Dario Guerra, a 23-year-old, and they have a wild tryst. She returns home with her husband and daughter, determined to forget her lapse in judgment, but her life becomes a living hell. What started as a minor adventure becomes an incendiary passion, and then a dangerous obsession, unraveling a chain of secrets of a past that fatally binds them all.
Sex/Life (Netflix)
Synopsis: SEX/LIFE is the story of a love triangle between a woman, her husband, and her past that takes a provocative new look at female identity and desire. Billie Connelly (Sarah Shahi) wasn't always a stay-at-home wife and mother living in the suburbs. Before she married loving and reliable Cooper (Mike Vogel) and moved to Connecticut, Billie was a free-spirited wild child living in New York City with her best friend Sasha (Margaret Odette), working hard and playing even harder. Exhausted from taking care of her two young kids and feeling nostalgic for her past, Billie starts journaling and fantasizing about her passionate exploits with sexy ex-boyfriend Brad (Adam Demos), the big heartbreak she never got over. But the more Billie remembers, the more she wonders how she got here — and then her husband finds her journal. Will the truth about Billie's past start a sexual revolution in her marriage, or lead her down a path back to the life she thought she left behind with the man who broke her heart?
Obsession (Netflix)
Synopsis: A respected London surgeon's affair with his son's fiancée turns into an erotic infatuation that threatens to change their lives forever.
Synopsis: At once deeply observed and intriguingly elusive, The Affair explores the emotional effects of an extramarital relationship. Noah is a New York City schoolteacher and budding novelist with a wife of twenty years and four children. Alison is a young waitress and wife from Montauk at the end of Long Island, trying to piece her life back together in the wake of a tragedy. The provocative drama unfolds separately from multiple perspectives, using the distinct memory biases of each character to tell the story.
Behind Her Eyes (Netflix)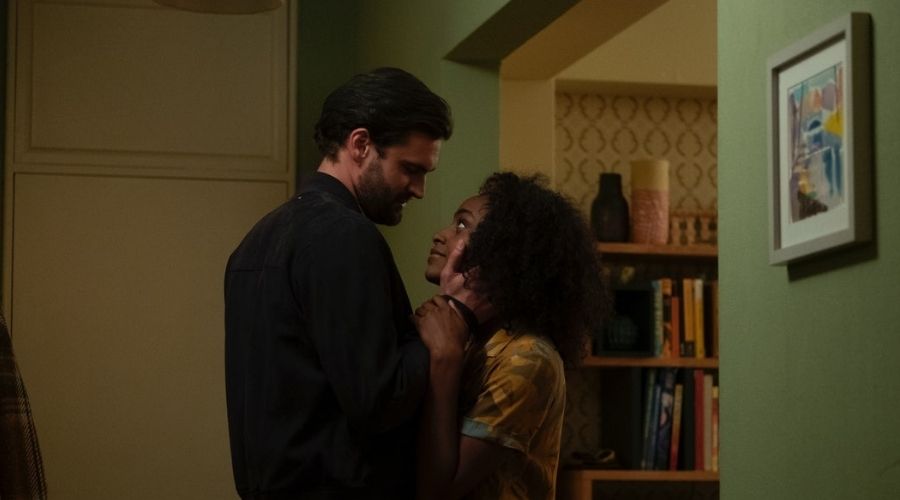 Synopsis: Simona Brown plays Louise, a single mother who has an affair with her psychiatrist boss David (Tom Bateman). Her life takes a strange turn when she later befriends his wife Adele (Eve Hewson), and she finds herself caught in a web of secrets and lies where nothing is what it seems. Also starring Robert Aramayo, Behind Her Eyes is produced by Left Bank Pictures (The Crown) and written by Steve Lightfoot and Angela LaManna, based on the best-selling novel by Sarah Pinborough.
What/If (Netflix)
Synopsis: Neo-noir social thriller What / If explores the ripple effects of what happens when acceptable people start doing unacceptable things. The season focuses on a mysterious woman's lucrative but dubious offer to a cash-strapped pair of San Francisco newlyweds.
Fake Profile (Netflix)
Synopsis: Camila opens her sexy profile on the dating app looking for the man of her dreams. She finds a really handsome named Fernando. However, he is not single nor named Fernando. Camila falls into a trap and everything becomes a nightmare. Willing to do anything to find out who the man she met really is, the young woman desperately seeks the cheater's real identity and makes him pay one by one for each lie he told her and each promise he made. Little does Camila know that she is entering an intricate labyrinth of appearances that deceive, dragged into forbidden sex and powers that kill.
Tell Me Lies (Hulu)
Synopsis: "Tell Me Lies" follows a tumultuous but intoxicating relationship as it unfolds over the course of 8 years. When Lucy Albright (Grace Van Patten) and Stephen DeMarco (Jackson White) meet at college, they are at that formative age when seemingly mundane choices lead the way to irrevocable consequences. Although their relationship begins like any typical campus romance, they quickly fall into an addictive entanglement that will permanently alter not only their lives, but the lives of everyone around them.
Gypsy (Netflix)
Synopsis: Gypsy is a ten-part psychological thriller that follows Jean Holloway (Naomi Watts), a Manhattan therapist with a seemingly picturesque life who begins to develop intimate and illicit relationships with the people in her patients' lives. As the borders of Jean's professional life and personal fantasies become blurred, she descends into a world where the forces of desire and reality are disastrously at odds. In addition to Watts, Gypsy also stars Billy Crudup (Spotlight) as Jean's husband Michael Halloway, Sophie Cookson (Kingsman) as Sidney, Lucy Boynton (Murder on the Orient Express) as Jean's patient Allison, and Karl Glusman (Nocturnal Animals) and Jean's patient Sam. Gypsy was written by Hollywood newcomer, Lisa Rubin. The series is directed by Fifty Shades Of Grey's Sam Taylor Johnson as well as Victoria Mahoney and Coky Giedroyc. It is produced for Netflix by Universal Television and executive produced by Lisa Rubin, Naomi Watts, Sean Jablonski, and Liza Chasin.