MASH is definitely one of the most groundbreaking comedy series ever made as it did something in its time that has influenced comedy shows to this day and that is the mixture of brilliant comedy with heartbreaking drama. The comedy series is set in a Mobile Army Surgical Hospital (MASH) during the Korean War and it mainly follows Captain Hawkeye Pierce and all the people who work in the MASH 4077. While MASH is definitely a brilliant comedy but it did really shine when it showed the real horrors of war and how the people trying to fix the wounds of the war handled all the death and blood around them. So, if you also miss MASH here are some shows you could watch to keep the memory alive.
Synopsis: Bluestone 42 is an eight-part comedy drama about a British bomb disposal detachment in Afghanistan. It is a series about a bunch of soldiers who love being soldiers, and the camaraderie, bonds and banter they share, even though they are risking their lives defusing hidden bombs.
---
Also Read: Best Shows Like 'Scrubs' To Watch If You Miss the Series
---
Scrubs (Hulu)
Synopsis: ABC's Scrubs examines the lives of the staff at Sacred Heart. In this unpredictable hospital filled with over-the-top staffers and patients, doctors have learned to survive by relying on each other to face relationships, death, kids, interns, water balloons, and anything else life may throw at them. Around here, humor and tragedy collide as they continually learn that even when you figure out who you are, there's still more life to navigate and it helps to have good people in your corner…even if they are a bit scattered themselves.
Synopsis: The personal and professional lives of Boston's most experienced litigators form the foundation of this prime-time comedy drama that has been nominated for multiple Emmy Awards since its 2004 premiere. When Washington, D.C., attorney Brad Chase (Mark Valley) was relocated to Boston to keep an eye on senior Crane, Poole & Schmidt partner Denny Crane (William Shatner), he had no idea what he was getting into. Meanwhile, as Chase does his best to keep an eye on Crane, Alan Shore (James Spader) uses ethically questionable methods to win the cases that no one else will touch. A spin-off of the Emmy Award-winning legal drama The Practice, Boston Legal has also featured such respected actors as Candice Bergen, René Auberjonois, and John Larroquette.
---
Also Read: Comedy Shows Like 'Taxi' To Watch If You Miss the Series
---
Synopsis: This Emmy-winning sitcom follows the lives of a group of cabbies in New York. The employees of the Sunshine Cab Company are a motley crew, including frustrated actor Bobby, struggling boxer Tony, art gallery receptionist Elaine, and tyranical dispatcher Louie. For almost everyone, the cab company is just a temporary job that can be left behind when they make it in their chosen professions. The core of the company is disillusioned Alex (Judd Hirsch), who's sure he will be driving a cab for the rest of his life. Burned-out ex-hippie minister Reverend Jim and mechanic Latka Gravas (Andy Kaufman) round out the group.
Murphy Brown
Synopsis: There had never been anyone on primetime quite like Murphy, the star investigative reporter for the Washington, D.C.-based television news magazine F.Y.I. As created by Diane English and embodied by Candice Bergen, Murphy was, in English's words, "Mike Wallace in a dress." On camera, she was tough, smart, and relentless. Off camera she was intriguingly flawed. In the pilot episode, her character returns to work following a stay at the Betty Ford Clinic. Over the course of the season, her sobriety is supremely tested by the chaotic goings-on inside the funniest newsroom since WJM on The Mary Tyler Moore Show. Murphy must contend with an unending parade of ill-suited, stressed-out secretaries (a running joke throughout the series' 10 years), new 25-year-old producer Miles Silverberg (Grant Shaud) whom she rudely dismisses ("While I was being maced at the Democratic Convention in '68, you were wondering if you'd ever meet Adam West"), and new co-anchor Corky Sherwood (Faith Ford), a former Miss America ("by default") with no journalistic background. Murphy is over 40 and prickly, with a penchant for vindictive practical jokes against her colleagues. In short, in the words of a lampooning cartoonist in the episode "Funnies Girl," dynamic, "pain-in-the-butt," Motown-loving Murphy is "a veritable fountain of material." With its smart and sophisticated writing and seamless ensemble, Murphy Brown instantly established itself as one of television's gold standard series, earning four Emmy Awards for this inaugural season, including Outstanding Lead Actress for Bergen and Outstanding Writing for English.
New Amsterdam (Netflix & Peacock)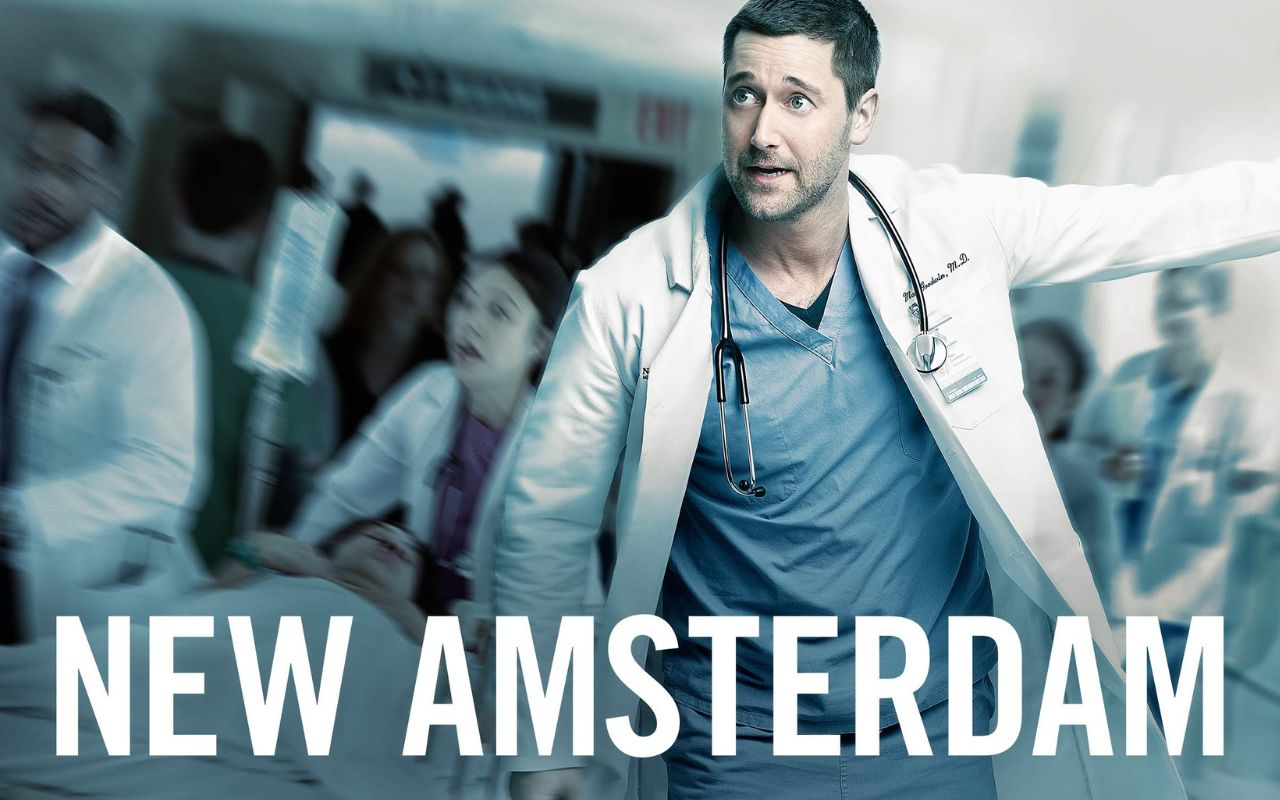 Synopsis: Inspired by the oldest public hospital in America, this unique medical drama follows the brilliant and charming Dr. Max Goodwin (Ryan Eggold, The Blacklist), the institution's newest medical director, who sets out to tear up the bureaucracy and provide exceptional care. How can he help? Well, the doctors and staff have heard this before. Not taking "no" for an answer, Dr. Goodwin must disrupt the status quo and prove he will stop at nothing to breathe new life into this understaffed, underfunded and underappreciated hospital – the only one in the world capable of treating Ebola patients, prisoners from Rikers and the president of the United States under one roof – and return it to the glory that put it on the map.
---
Also Read: Shows Like 'Orange is the New Black' To Watch If You Miss the Series
---
Orange is the New Black (Netflix)
Synopsis: Created by Jenji Kohan (Weeds), Orange is The New Black is a woman's prison dramedy that takes no prisoners. Based on the acclaimed memoir of the same name by Piper Kerman, the series follows engaged Brooklynite Piper Chapman (Taylor Schilling), who decade-long relationship with a drug runner, Alex (Laura Prepon), results in her arrest and a 15 month long detention in a federal penitentiary. To pay her debt to society, Piiper must trade her comfortable New York life with her fiance, Larry (Jason Biggs), for an orange prison jumpsuit and a baffling prison culture where she is forced to question everything she believes about herself and the world at large. As she struggles to adjust to her new reality, she finds unexpected laughter, tears, conflict and camaraderie amidst an eccentric and outspoken group of inmates.
McHale's Navy
Synopsis: McHale's Navy is an American sitcom starring Ernest Borgnine that aired 138 half-hour episodes over four seasons, from October 11, 1962, to April 12, 1966, on the ABC television network. The series was filmed in black and white and originated from a one-hour drama titled "Seven Against the Sea", broadcast on April 3, 1962. The ABC series spawned three feature films: McHale's Navy; a sequel, McHale's Navy Joins the Air Force; and a 1997 sequel-remake of the original series. The show is now seen on Antenna TV.