Based on Anne Rice's classic gothic romance series Interview with the Vampire, has garnered a massive fan following because of its brilliant storytelling and complex characters. Because of this series, AMC+ has seen a massive boost in its viewership. While the second season of Interview With the Vampire has been announced it will take some time until it is on air so while you wait for it comes out here are shows you could watch after binging Season 1.
Synopsis: An erotically-charged, profoundly unsettling new saga, PENNY DREADFUL completely reinvents literature's most iconic and terrifying characters. Dorian Gray, Victor Frankenstein and timeless figures from Dracula join a core of original characters in a dark and brutal quest to save a soul — even as they grapple with their own monstrous temptations.
---
Also Read: Dark Supernatural Shows Like 'Midnight Mass' You Should Watch
---
Midnight Mass (Netflix)
Synopsis: From The Haunting of Hill House creator Mike Flanagan, Midnight Mass tells the tale of a small, isolated island community whose existing divisions are amplified by the return of a disgraced young man (Zach Gilford) and the arrival of a charismatic priest (Hamish Linklater). When Father Paul's appearance on Crockett Island coincides with unexplained and seemingly miraculous events, a renewed religious fervor takes hold of the community – but do these miracles come at a price?
---
Also Read: Shows Like 'Dracula' To Watch If You Miss the Series
---
Dracula (Netflix)
Synopsis: From the makers of Sherlock, a brand new series inspired by Bram Stoker's classic novel. In Transylvania in 1897, the blood-drinking Count is drawing his plans against Victorian London. And be warned, the dead travel fast.
---
Also Read: Shows Like 'Hannibal' To Watch If You Miss the Series
---
Hannibal (Hulu)
Synopsis: One of the most fascinating literary characters comes to life on television for the first time: psychiatrist-turned-serial-killer, Dr. Hannibal Lecter. In this drama from Bryan Fuller ("Pushing Daisies," "Heroes"), based on the characters from Thomas Harris' classic novels, we see where this incredible story began.
---
Also Read: Shows Like 'True Blood' To Watch If You Miss the Series
---
True Blood (HBO Max)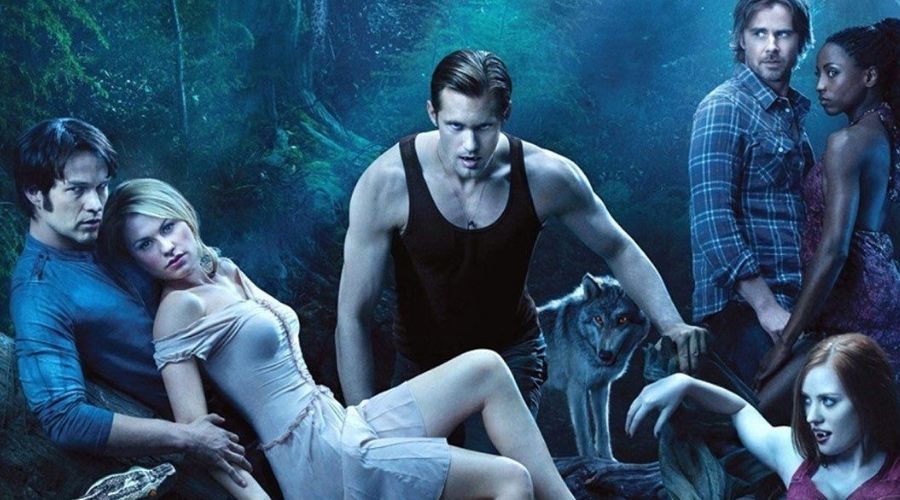 Synopsis: In the near-future, vampires have come out of the coffin…no longer in need of a human fix. But can a young Louisiana waitress (Anna Paquin) forge a love match with a bloodsucker? HBO presents this drama series created by Alan Ball ('Six Feet Under') and based on the best-selling Sookie Stackhouse novels by Charlaine Harris.
NOS4A2 (AMC+ & Hulu)
Synopsis: Based on Joe Hill's novel of the same name, NOS4A2 follows Vic McQueen, a gifted young woman who discovers she has a supernatural ability to find lost things. This ability puts her on a collision course with the evil and immortal Charlie Manx.
---
Also Read: Shows Like 'The Haunting of Bly Manor' To Watch If You Miss the Series
---
The Haunting of Bly Manor (Netflix)
Synopsis: From The Haunting of Hill House creator Mike Flanagan and producer Trevor Macy comes The Haunting of Bly Manor, the next highly anticipated chapter of The Haunting anthology series, set in 1980s England. After an au pair's tragic death, Henry Wingrave (Henry Thomas) hires a young American nanny (Victoria Pedretti) to care for his orphaned niece and nephew (Amelie Bea Smith, Benjamin Evan Ainsworth) who reside at Bly Manor with the estate's chef Owen (Rahul Kohli), groundskeeper Jamie (Amelia Eve) and housekeeper, Mrs. Grose (T'Nia Miller). But all is not as it seems at the manor, and centuries of dark secrets of love and loss are waiting to be unearthed in this chilling gothic romance. At Bly Manor, dead doesn't mean gone.
Synopsis: From executive producer Eli Roth and based on Brian McGreevy's novel of the same name, Hemlock Grove is a riveting one-hour murder mystery that revolves around the residents of a former Pennsylvania steel town. When 17- year-old Brooke Bluebell is brutally murdered, any of Hemlock's peculiar inhabitants – or killer creatures – could be suspects. Through the investigation, the town's seamier side is exposed, revealing nothing is what it seems. Beautiful, terrifying and graphic, Hemlock Grove is unlike anything else in its genre.
---
Also Read: Shows Like 'The Originals' To Watch If You Miss the Series
---
The Originals (Netflix)
Synopsis: New Orleans sets a decadent, sensuous stage for the turbulent saga of the original vampire family. Conflicted siblings Elijah, Rebekah and vampire/werewolf hybrid Nicklaus are the bearers of the Mikaelson legacy, a family who built and ruled the French Quarter only to be exiled a century ago. When they return to reclaim the heart and soul of their beloved city from Klaus' former protégé, the diabolical, charismatic vampire Marcel Gerard, they ignite a long-smoldering power struggle between witches, werewolves and vengeful vampires—as well as passion, revenge, bloodlust and a primal desire to continue the familial bloodline.
---
Also Read: Shows Like 'Angel' To Watch If You Miss the Series
---
Synopsis: Joss Whedon, the creator and executive producer of the international hit series Buffy the Vampire Slayer, combines supernatural adventure and dark humor in this next chapter of the Buffy mythology. Just as Whedon and executive producer David Greenwalt brought the monsters of adolescence to life with Buffy, this one-hour series explores the twists and turns of early adulthood with the same irony and wit. A centuries-old vampire cursed with a conscience, Angel left the small California town of Sunnydale and the only woman he ever loved to take up residence in Los Angeles, the City of Angels. Between pervasive evil and countless temptations lurking beneath the city's glittery facade, L.A. has proven to be the ideal address for a fallen vampire looking to save a few lost souls and, in turn, perhaps redeem his own.