House M.D. is arguably the best medical drama ever made and the evidence for that is its millions of fans who have been re-watching the series over and over. Created by David Shore, the medical drama series follows Dr. House, a man haunted by his past and the mistakes he has made instead of being emo about it he behaves like an a**hole to everyone around him but he makes up for it by being brilliant in the medical profession and saving countless lives. House M.D. ended its run after 8 seasons in 2012 and it has been off the air for around 10 years the fans of the series have been missing so we prepared a list of shows that are like House.
Chance (Hulu)
Synopsis: Golden Globe®-winning actor, Hugh Laurie (Veep, Night Manager, House) stars as Eldon Chance, a San Francisco-based forensic neuropsychiatrist. After an ill-advised decision regarding an alluring patient who may or may not be struggling with a multiple personality disorder, Chance finds himself in the crosshairs of her abusive spouse, who also happens to be a ruthless police detective. In over his head, Chance's decent into the city's shadowy underbelly, all while navigating the waters of a contentious divorce and the tribulations of his teenage daughter, soon spirals into an ever deepening exploration of one of mankind's final frontiers — the shadowy, undiscovered country of the human mind.
---
Also Read: Best Shows Like 'Sherlock' If You Miss the Series
---
Sherlock (Philo)
Synopsis: Sherlock Holmes, an analytical deduction fanatic, is helping the police out with their enquiries for fun, when he runs into potential flatmate Dr John Watson, fresh from serving in the war in Afghanistan and sporting a limp. In spite of Watson's initial scepticism, Holmes' brilliant mind and dangerous lifestyle offer the stimulation he craves, and the two quickly forge an alliance. Sherlock provides the inspired leaps of intellect, while Watson keeps his friend's flights of fancy grounded – it's the perfect partnership. Uplifting, action-packed and highly entertaining, with sparky scripts and unforgettable performances by the two leads, this is Sherlock for a new generation.
---
Also Read: Shows Like 'Suits' To Watch If You Miss the Series
---
Synopsis: Suits delves into the fast-paced, high-stakes world of Manhattan Corporate law firm where hotshot attorney, Harvey Specter (Gabriel Macht) makes a risky move by hiring legal prodigy Mike Ross (Patrick J. Adams) as his new associate despite not having a college or law degree. The two are forced to keep up the charade as they become an irrepressible duo. Boundaries are crossed, alliances are tested and fallouts are inevitable in the riveting nine seasons which also stars Meghan Markle, Gina Torres, Sarah Rafferty, Rick Hoffman, Dulé Hill, Amanda Schull and Katherine Heigl.
---
Also Read: Best Shows Like 'The Mentalist' To Watch If You Miss the Series
---
The Mentalist (HBO Max & The Roku Channel)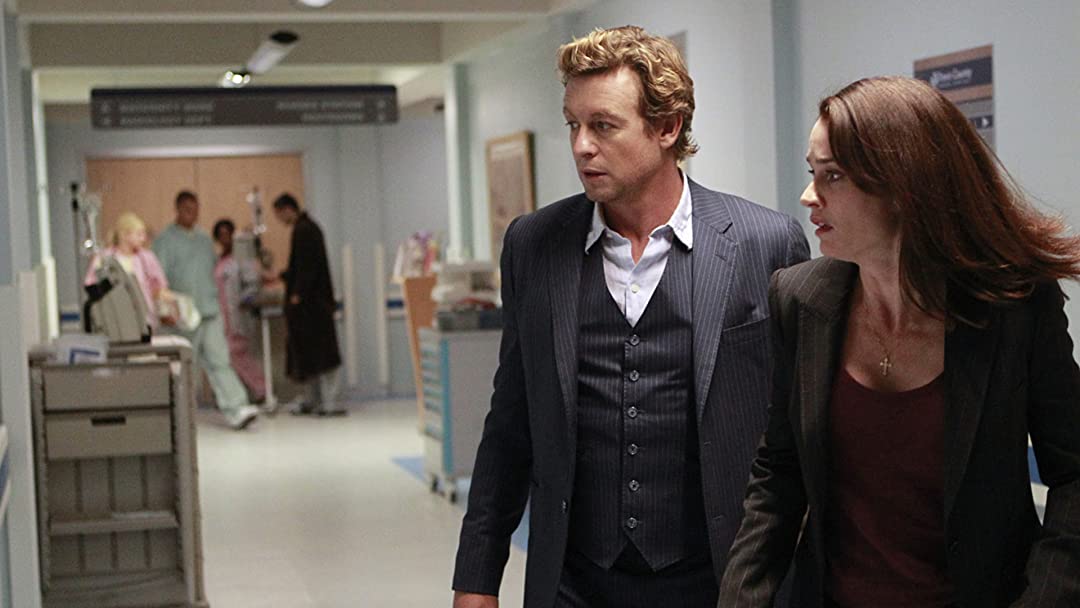 Synopsis: Golden Globe nominee Simon Baker stars as Patrick Jane, an independent consultant for the California Bureau of Investigation with a remarkable track record for solving serious crimes using only his razor sharp skills of observation. Notorious for his blatant lack of protocol and his semi-celebrity past as a psychic (whose paranormal abilities he now admits he feigned), Jane's role in cracking a series of tough high-profile cases is highly valued by his fellow agents. However, no-nonsense Senior Agent Teresa Lisbon alternates between reluctantly acknowledging Jane's usefulness and blasting him for his theatrics, narcissism and dangerous lack of boundaries. Lisbon's team includes agents Kimball Cho, Wayne Rigsby and rookie Grace Van Pelt, who all think Jane's a loose cannon but admire his charm and knack for clearing cases.
---
Also Read: Shows Like 'The Good Doctor' To Watch After Season 5
---
Synopsis: Dr. Shaun Murphy (Freddie Highmore), a young surgeon with autism and savant syndrome, continues to use his extraordinary medical gifts at St. Bonaventure Hospital's surgical unit. As his friendships deepen, Shaun works harder than he ever has before as he starts dating, while navigating his environment and relationships to prove to his colleagues that his talents as a surgeon will save lives. The series is from David Shore ("House"), and "Lost" and "Hawaii Five-0" star Daniel Dae Kim.
Synopsis: Daniel Harrow is a brilliant forensic pathologist who solves the cases others can't. When a secret from his past threatens his career and his family, he'll need all his wit and forensic genius to keep a crime buried forever.
Elementary (Hulu)
Synopsis: Elementary stars Jonny Lee Miller as Detective Sherlock Holmes and Lucy Liu as Dr. Joan Watson in a modern-day drama about a crime-solving duo that cracks the NYPD's most impossible cases. Initially sober companion and client, Holmes and Watson's relationship evolved into a symbiotic professional investigative partnership. They are the top homicide consultants for Captain Thomas Gregson and work regularly alongside Detective Marcus Bell. The pair entered into a mutually beneficial arrangement with Shinwell Johnson, an ex-convict who shared his expertise of the city's underworld in exchange for them teaching him how to be an effective FBI informant. The trio's alliance ended when Shinwell attacked Holmes after he and Watson discovered Shinwell committed an unsolved murder. The assault caused Holmes to suffer memory loss and hallucinations, a secret which compromises his work and relationship with Watson, and forces him to seek neurological help. Holmes copes with his health crisis by refocusing on his sobriety and discovers a new ally in Michael, a fellow addict who once found the strength to stay sober from Sherlock's own words in past meetings. As Holmes struggles with uncharacteristic vulnerability, he fights to salvage his career and his friendship with Watson, which he values above all else.
Synopsis: Offensive and self-destructive Portland Police Bureau Detective Lieutenant Everett Backstrom and his team of eccentric criminologists investigate crimes including the death of a senator's son, serial arson, the murder of a youth pastor, the murder of a drag queen blogger and the kidnapping of a teen by an online predator. Recurring guest stars include Sarah Chalke as Amy Gazanian, chair of the Civilian Oversight Committee and Backstrom's ex-fiancée, and Robert Forster as Sheriff Blue Backstrom, his estranged father.
The Resident (Hulu)
Synopsis: A tough, brilliant senior resident guides an idealistic young doctor through his first day, pulling back the curtain on what really happens, both good and bad, in modern-day medicine.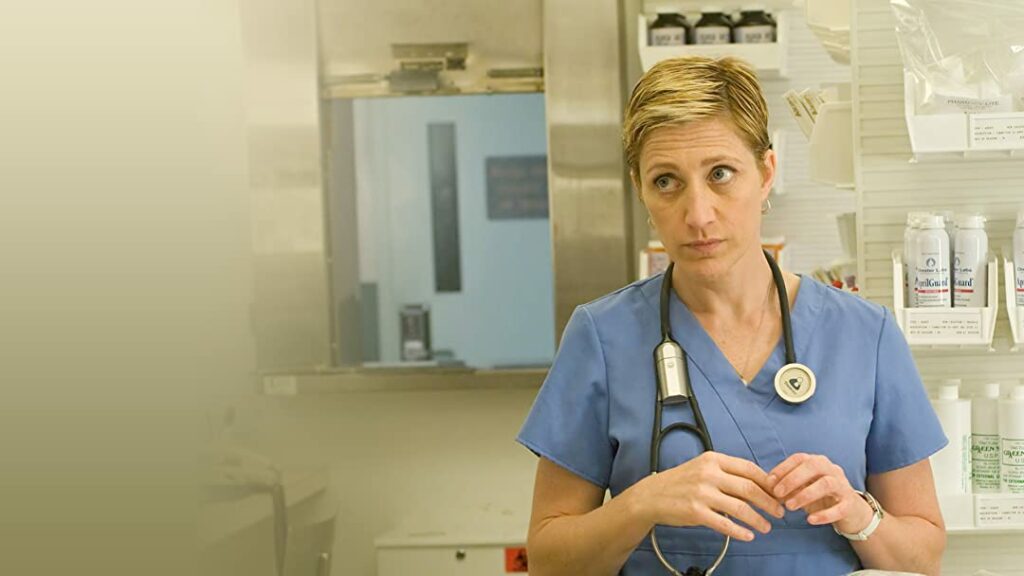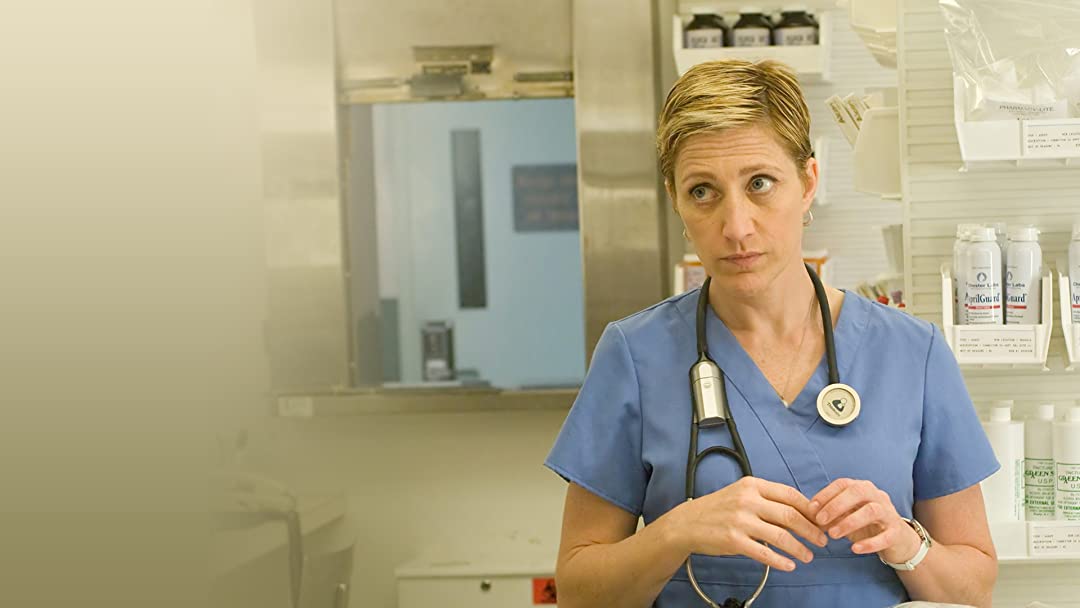 Synopsis: Edie Falco stars as Jackie Peyton, a strong-willed and brilliant but very flawed nurse in a New York City hospital. A lapsed Catholic with an occasional weakness for painkillers to get her through the days, Jackie keeps the hospital balanced with her own kind of justice. Every day is a high wire act of juggling patients, doctors, fellow nurses and her own indiscretions.