Good Girls is one of the most underrated crime-comedy series ever. The NBC series follows three suburban mothers, who get into some criminal activities because of desperate times. To provide for their families they decide to stick up a local grocery store but the robbery wasn't as simple as they thought. The series stars Christina Hendricks, Mar Whitman, Retta, and Manny Montana. Good Girls came to an end with its fifth and final season in 2021. So, if you have completed the story of the three mothers deeply into crime, you could watch these shows to fill up your time after that.
Sky Rojo (Netflix)
Synopsis: Sky Rojo is the story of a hunt: that of a powerful pimp named Romeo who is after three women who have escaped from his club, after opening their skulls with a cycling trophy. After the adrenaline of the fight, Coral, Gina and Wendy flee with what they are wearing; without money, passports or friends, in a harsh third act full of dangers, fights and accidents, but also of friendship and the blackest and most acidic comedy.
Synopsis: From creator Marc Cherry ("Desperate Housewives," "Devious Maids"), this season of the dark comedy features a new ensemble cast and storylines set in 1949 that will explore what it means to be beautiful, the hidden truth behind the facades people present to the world, the effects of being ignored and overlooked by society, and finally, the lengths one woman will go in order to finally belong.
---
Also Read: Shows Like 'Dead To Me' To Watch If You Already Miss the Series
---
Dead to Me (Netflix)
Synopsis: Jen (Christina Applegate) is a sardonic widow determined to solve her husband's recent hit-and-run murder. Judy (Linda Cardellini) is an optimistic free spirit who's recently suffered her own tragic loss. When the two women meet at a support group, they become unlikely friends despite their polar-opposite personalities. But as they bond over bottles of wine, Entenmann's cookies and a shared affinity for The Facts of Life, Judy desperately tries to shield Jen from a shocking secret that could destroy her life as she knows it. Dead to Me, created by Liz Feldman (2 Broke Girls, One Big Happy), is an addictive dark comedy that dives into the painfully unfiltered, weirdly funny waters of grief, loss and forgiveness. From creator and executive producer Liz Feldman, Dead to Me stars Christina Applegate (Jen), Linda Cardellini (Judy), James Marsden (Steve), Ed Asner (Abe) and Brandon Scott (Nick). Jessica Elbaum (Gloria Sanchez Prods.), Christie Smith and Christina Applegate also serve as executive producers, in addition to Adam McKay and Will Ferrell for Gloria Sanchez Productions.
---
Also Read: Dark Comedy Shows Like 'Search Party' To Watch If You Miss the Series
---
Search Party (HBO Max)
Synopsis: The disappearance of former college acquaintance Chantal leads several 20-somethings to get entangled in the mystery of how she went missing. Leading the search party is Dory, a lifelong doormat who works as a rich housewife's assistant. Dory makes it her personal mission to find Chantal — and she's bringing her friends into the investigation with her. Self-diagnosed narcissist Elliott, who puts his ego aside long enough to agree to help Dory, is particularly good at detective work. Bubbly actress Portia excels at chatting up suspects for information because of her desperate need to be in the spotlight. Sheltered-but-sweet doofus Drew has to grow a spine to help solve the mystery and save his deteriorating relationship with Dory. Dory's ex-boyfriend Julian seeks the truth, regardless of who it hurts, because of his background as a journalist.
Imposters (Netflix)
Synopsis: In the series premiere, newlyweds Ava (Maddie) and Ezra's blissful marriage shatters when he discovers his sweet wife has disappeared with all their money and enough sensitive information to destroy his family if he turns to the authorities for help. As a devastated Ezra reels and searches for answers, Maddie expertly prepares for her next con with her trusted cohorts, Max (Brian Benben, Dream On) and Sally (Katherine LaNasa, The Campaign). When Richard shows up at Ezra's door in search of his perfect wife Alice, they realize they've been fooled by the same woman and join forces in the hope of finding her to seek revenge.
Girlboss (Netflix)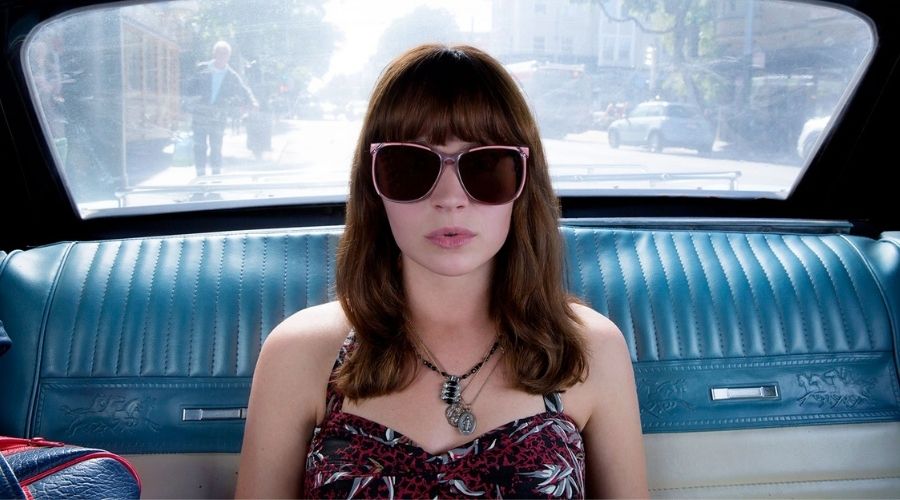 Synopsis: Girlboss is inspired by the New York Times best-selling book #Girlboss by Sophia Amoruso, founder of the fashion brand Nasty Gal. The series centers on Amoruso (Britt Robertson), who began selling vintage clothes on eBay and, by the age of 28, had built the multi-million dollar fashion empire, Nasty Gal. Girlboss will launch on Netflix in April and is created and executive produced by Kay Cannon (Pitch Perfect 1& 2, 30 Rock), who also serves as showrunner. Charlize Theron (Monster, Young Adult), Laverne McKinnonand Beth Konoof Denver & Delilah, Christian Ditter (How to Be Single) and Sophia Amoruso will also serve as executive producers. Ditter also directed several episodes of the series, that is a Netflix production and there will be 13-half hour episodes. Girlboss stars Britt Robertson (Sophia), Ellie Reed (Annie), Alphonso McAuley (Dax), Johnny Simmons (Shane) and Dean Norris (Jay).
---
Also Read: Best Shows Like 'Barry' To Watch After Season 3
---
Barry (HBO Max)
Synopsis: A dark comedy starring Bill Hader (Saturday Night Live), who created and executive produced the series along with Alec Berg (HBO's Silicon Valley), Barry focuses on a depressed, low-rent hitman from the Midwest (Hader, in the title role) who falls in love with acting while on a job in LA.
---
Also Read: Shows Like 'Orange is the New Black' To Watch If You Miss the Series
---
Orange is the New Black (Netflix)
Synopsis: Created by Jenji Kohan (Weeds), Orange is The New Black is a woman's prison dramedy that takes no prisoners. Based on the acclaimed memoir of the same name by Piper Kerman, the series follows engaged Brooklynite Piper Chapman (Taylor Schilling), who decade-long relationship with a drug runner, Alex (Laura Prepon), results in her arrest and a 15 month long detention in a federal penitentiary. To pay her debt to society, Piiper must trade her comfortable New York life with her fiance, Larry (Jason Biggs), for an orange prison jumpsuit and a baffling prison culture where she is forced to question everything she believes about herself and the world at large. As she struggles to adjust to her new reality, she finds unexpected laughter, tears, conflict and camaraderie amidst an eccentric and outspoken group of inmates.
Synopsis: Weeds is a single-camera comedy about a single mother who makes ends meet by selling marijuana in the fictional suburb of Agrestic, California. The series exposes the dirty little secrets that lie behind the pristine lawns and shiny closed doors of homes in this gated community. Mary Louise Parker stars as the suburban mom who resorts to selling weed to support her family after her husband unexpectedly dies.
---
Also Read: Best Shows Like 'Big Little Lies' To Watch If You Miss the Series
---
Big Little Lies (HBO Max)
Synopsis: Based on Liane Moriarty's bestselling book, this subversive, darkly comedic drama series tells the tale of three mothers of first-graders whose seemingly perfect lives unravel to the point of murder. Reese Witherspoon, Nicole Kidman and Shailene Woodley head up a stellar cast in this Monterey-set drama that begins with a suspicious homicide at an elementary-school fundraiser. Though the victim and the perpetrator initially remain a mystery, it appears that the murder was spawned by rivalries and secrets surrounding the trio of young moms. Alexander Skarsgard, Laura Dern, Adam Scott, Zoe Kravitz, James Tupper and Jeffrey Nordling co-star.