Peacock's latest mind-bending thriller series The Resort has just completed its first season. Created by Andy Siara, The Resort blends mystery, drama, romance, and sci-fi to tell a brilliant story about love and loss. The series follows two timelines, the first one is in 2022, which follows Emma (Cristin Milioti) and Noah (William Jackson Harper) as they arrive at a resort in Yucatán, Mexico to celebrate their 10 years of marriage. But not everything is as it should be because they are in a bit of a rut and not that into each other anymore. After arriving at the resort Emma goes through an accident and ends up finding a flip phone in the jungle. Emma later finds out that the phone belongs to a boy named Sam Knowlton (Skyler Gisondo), a boy who vanished with another tourist named Violet Thompson (Nina Bloomgarden) in 2007, a day before a hurricane completely destroyed the resort they were staying in. The story jumps back and forth between 2022 and 2007 as Emma tries to find out what actually happened to the young couple. If you liked Peacock's The Resort here are some more shows you should watch after binging The Resort Season 1 and rewatching the season finale.
---
Also Read: Best Shows Like 'Yellowjackets' To Watch While Waiting For Season 2
---
Yellowjackets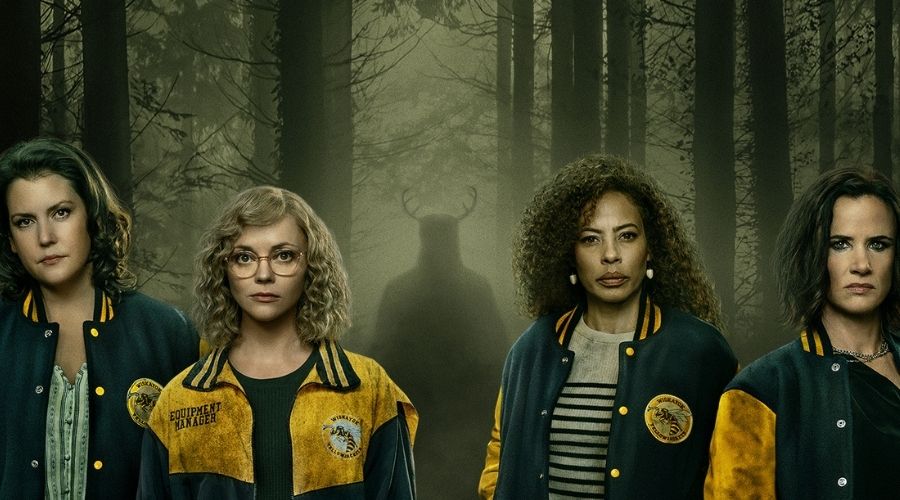 Yellowjackets is a brilliant mystery must-watch series that is driving fans wild with all of its exciting revelations. The series is a mix of horror and drama, it follows a group of highly talented girls high-school soccer team, whose plane crashes deep into the Ontario wilderness, and it quickly becomes a question of life and death for them. The Showtime series debuted in 2021 and has been renewed for a second season.
---
Also Read: Best Shows Like 'Lost' To Watch If You Miss the Series
---
Lost
Lost will always be one of those shows that people will compare another shows to because during its run and even after it ended the mystery series remained at the top. Lost has a very brilliant and fascinating story involving a tropical island, smoke monsters, and time travel. While the series is highly regarded many fans of the series do admit that its finale is confusing at the very least and doesn't do justice to the series.
---
Also Read: Best Shows Like 'The White Lotus' To Watch While Waiting For Season 2
---
The White Lotus
HBO's The White Lotus concluded its first season in 2021, but the great news for fans is that it's not a limited series anymore because it has been renewed for a second season and turned into an anthology series. One of the main focuses of Mike White's HBO series The White Lotus was the portrayal of the people who work in the service industry, and how they have to tolerate anger and insults from the customers as well as the owners. The White Lotus Season 2 is coming soon on HBO and its title is The White Lotus: Blossom Circle.
---
Also Read: Best Shows Like 'The Twilight Zone' To Watch If You Miss the Series
---
The Twilight Zone
The Twilight Zone is one of the most brilliant and trippy series that has ever been made, the series is a virtual and psychological trip into the unknown and very very twisted places and minds. The Twilight Zone premiered over six decades ago and it still holds up very well as far as the stories and the visual experience go and most of the credit for that goes to Rod Serling, the creator of the series.
The Time Traveler's Wife
Signal
---
Also Read: Mind-Bending Shows Like 'Dark' To Watch If You Miss the Series
---
Dark
Netflix's mind-bending German thriller series Dark is the best sci-fi and time-travel series of all time and that is a statement that millions of people will agree with. Dark begins with the disappearance of two children which later on evolves into a sinister conspiracy that involves time travel and connections that tie the whole town together. Dark ran for three seasons and with every new season, the series got better and better, which seemed impossible because every season of the series was so perfect.
---
Also Read: Best Shows Like 'Paper Girls' To Watch If You Loved the Series
---
Paper Girls
Prime Video's adaptation of Brian K. Vaughn and Cliff Chiang's comic series Paper Girls was recently released on the streaming series which has been gaining praise from both critics and audience alike. The series follows four young adults who deliver the newspaper to people and in the early morning hours after 1988 Halloween, as they are on their route they get caught up in the crossfire of some time-travelers, which changes their lives forever.
Signal
Signal is a 2016 K-drama series and it follows a criminal profiler Park Hae-young (Lee Je-hoon) who finds a mysterious walkie-talkie while searching for a kidnapper who apparently disappeared after the crime. In the series, Hae-young talks with a person through the walkie-talkie who is not of this time, and after solving the case a new division is created where Hae-young tries to prevent cold cases from happening.