The Family Man is one of the best spy action-adventure series ever made. The Prime Video series follows a middle-class family man, who also works as a world-class spy. The Hindi language series sees our hero trying to balance his familial responsibilities while also dealing with international threats to his country. So, if you liked the series and are waiting for the much anticipated Season 3, here are some more shows you could watch to pass the time.
---
Also Read: Spy Shows Like 'Slow Horses' To Watch While Waiting For Season 2
---
Slow Horses
Synopsis: Slow Horses is a darkly humorous espionage drama that follows a dysfunctional team of British intelligence agents who serve in a dumping ground department of MI5 known un-affectionately as Slough House. Oldman stars as Jackson Lamb, the brilliant but irascible leader of the spies, who end up in Slough House due to their career-ending mistakes as they frequently find themselves blundering around the smoke and mirrors of the espionage world.
Bard of Blood
Synopsis: Kabir Anand is settling into his new life as a Shakespeare professor in the remote mountains of Panchgani when a call from the PMO thrusts him back into the world he is trying to forget. A brilliant agent who served under the recently murdered Sadiq Sheikh, Kabir was expelled from RAW because of a disastrous mission in Balochistan ten years prior. Kabir must now revisit those ghosts, avenge his mentor and face his deadliest enemies back in Balochistan while racing against time to save both his country and his long lost love. Based on the book of the same name by Bilal Siddiqui.
---
Also Read: Shows Like 'Tom Clancy's Jack Ryan' To Watch While Waiting For Season 3
---
Jack Ryan
Synopsis: When CIA analyst Jack Ryan stumbles upon a suspicious series of bank transfers his search for answers pulls him from the safety of his desk job and catapults him into a deadly game of cat and mouse throughout Europe and the Middle East, with a rising terrorist figurehead preparing for a massive attack against the US and her allies.
---
Also Read: Shows Like 'Condor' To Watch If You Loved the Spy Series
---
Condor
Synopsis: Based on the novel "Six Days of the Condor" by James Grady and screenplay "Three Days of the Condor" by Lorenzo Semple Jr. and David Rayfiel, Condor follows CIA analyst (Max Irons) who stumbles onto a plan that threatens the lives of millions. Joe Turner has always been conflicted about his work for the CIA. But when something he's discovered gets his entire office killed, leaving Joe as the only survivor and forcing him to go on the run, the theoretical reservations he's harbored turn into all-too-real moral dilemmas. Under pressure, Joe will be forced to redefine who he is and what he's capable of in order to discover the truth and to stop a plot that threatens the lives of millions. Starring Max Irons, William Hurt, Leem Lubany, Angel Bonnani, Kristen Hager, with Mira Sorvino and Bob Balaban and special guest star Brendan Fraser.
---
Also Read: Shows Like 'Homeland' To Watch If You Miss the Series
---
Homeland
Synopsis: Homeland is an edge-of-your-seat sensation. CIA officer Carrie Mathison (Claire Danes) is tops in her field despite being bipolar, which makes her volatile and unpredictable. With the help of her long-time mentor Saul Berenson (Mandy Patinkin), Carrie fearlessly risks everything, including her personal well-being and even sanity, at every turn. You won't be able to turn away from this gripping, emotional thriller in which nothing short of the fate of our nation is at stake.
Strike Back
Synopsis: An unlikely alliance between two crack special agents fuels the breakneck action and heart-pounding suspense of this action series. As members of a top-secret anti-terrorist organization known as Section 20, British sergeant Michael Stonebridge and disgraced Delta Forces operative Damian Scott undertake a series of adventures while criss-crossing the globe on the trail of an international terrorist who is planning the ultimate attack with a cache of WMD's. Philip Winchester and Sullivan Stapleton star.
Patriot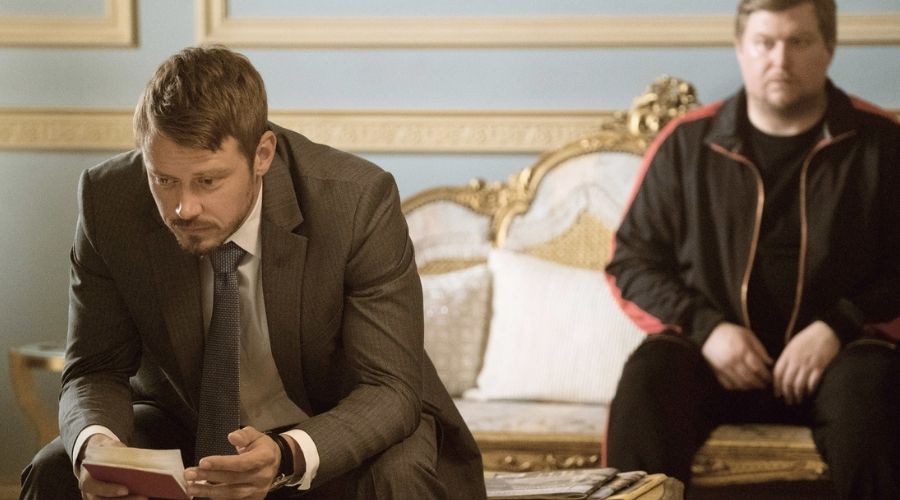 Synopsis: To prevent Iran from going nuclear, intelligence officer John Tavner must forgo all safety nets and assume a perilous "non-official cover" — that of a mid-level employee at a Midwestern industrial piping firm.