Love Life is a brilliant anthology romantic comedy series and it follows a different person in each season as go through the rocky road of romance and eventually as they find the love of their life. The HBO Max series stars Anna Kendrick as the lead in the first season. Love Life was cancelled by HBO Max after its second season so if you also miss the series here are some shows you could watch next.
Synopsis: An unlikely friendship. A lost love resurfaced. A marriage at its turning point. A date that might not have been a date. An unconventional new family. These are unique stories about the joys and tribulations of love, each inspired by a real-life personal essay from the beloved New York Times column "Modern Love."
Taj Mahal 1989 (Netflix)
Synopsis: Falling in love is easy; staying there is the challenge. No one recognizes this more than university professors Sarita and Akhtar, once a couple in love, now trapped in the mundane rigmarole of reality. Sudhakar, on the other hand, Akhtar's long-lost friend, is seemingly happy in his small world with Mumtaz, but such happiness is earned with hardships. University students Dharam and Rashmi exude intense passion for each other until matters like politics, jealousy and differing priorities take centerstage. Will true love, that traverses time, age, and distance, win against all these odds?
---
Also Read: Shows Like 'Fleabag' To Watch If You Miss the Series
---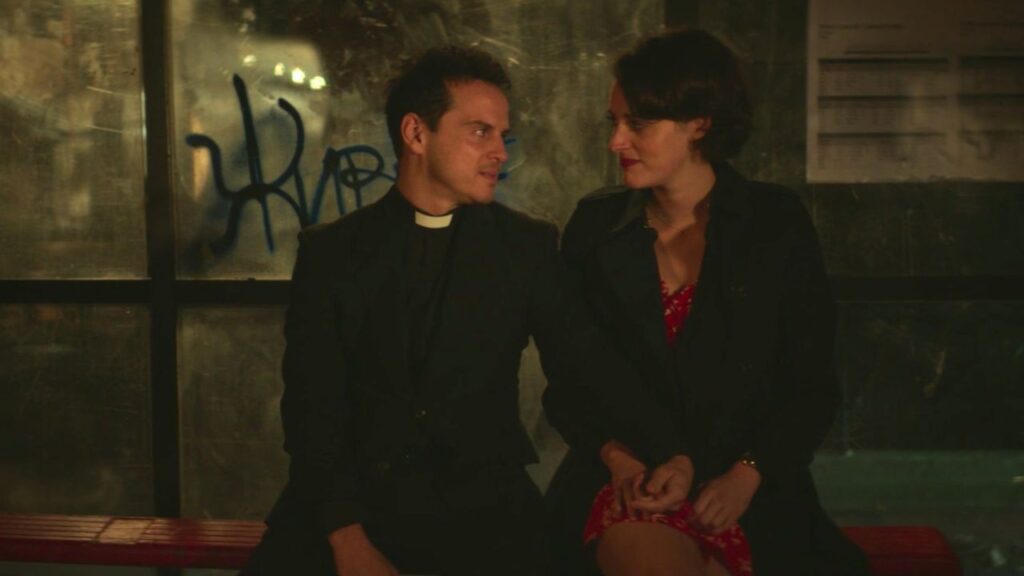 Synopsis: Fleabag is a hilarious and poignant window into the mind of a dry-witted, sexual, angry, grief-riddled woman, as she hurls herself at modern living in London. Award-winning playwright Phoebe Waller-Bridge writes and stars as Fleabag, an unfiltered woman trying to heal, while rejecting anyone who tries to help her and keeping up her bravado all along.
---
Also Read: Shows Like 'Normal People' To Watch If You Miss the Series
---
Normal People (Hulu)
Synopsis: Based on Sally Rooney's New York Times best-selling novel, Normal People tracks the tender but complicated relationship of Marianne and Connell from the end of their school days in a small town in the west of Ireland to their undergraduate years at Trinity College. At school, he's well-liked and popular, while she's lonely, proud, and intimidating. But when Connell comes to pick up his mother from her cleaning job at Marianne's house, a strange and indelible connection grows between the two teenagers – one they are determined to conceal. A year later, they're both studying in Dublin and Marianne has found her feet in a new social world but Connell hangs at the sidelines, shy and uncertain. The series stars Daisy Edgar-Jones (War of the Worlds, Cold Feet) as Marianne, and Paul Mescal, in his first television role, as Connell.
---
Also Read: Shows Like 'Lovesick' To Watch If You Miss the Series
---
Lovesick (Netflix)
Synopsis: Lovesick is an infectious romantic comedy series following the exploits of twenty-something Dylan, who must contact everyone he's ever slept with to tell them he has Chlamydia.
Love (Netflix)
Synopsis: Executive Produced by Judd Apatow for Netflix, LOVE follows Gus (Paul Rust) and Mickey (Gillian Jacobs) as they navigate the exhilarations and humiliations of intimacy, commitment, and other things they were hoping to avoid. This 1-hour dramedy series is produced by Apatow Productions and Legendary Television.
Little Things (Netflix)
Synopsis: Some bonds are just too strong to be broken. Some are just not meant to last forever. Find out how Dhruv and Kavya navigate through their relationship when familiarity creeps in.
Synopsis: Rob Delaney and Sharon Horgan write and star in this R-rated comedy about a one-week stand between a Boston ad exec and a London schoolteacher that leads to an accidental pregnancy. When Rob moves to the UK to help figure things out, cultures clash and hormones flare as these two realize they don't know the first thing about each other.
Starstruck (HBO Max)
Synopsis: STARSTRUCK follows Jessie (Matafeo), a millennial living in East London juggling two dead end jobs and navigating the awkward morning-after-the-night-before when she discovers the complications of accidentally sleeping with famous film star Tom (Nikesh Patel). What she thought would become an amusing anecdote soon turns into something more, as the couple realize they can't keep away from each other. The ensemble cast also includes Sindhu Vee, Emma Sidi and Minnie Driver ("Good Will Hunting").
Crashing (Netflix)
Synopsis: Crashing is a comedy drama that crashes straight into the lives and loves of six twenty-something adults living together as Property Guardians in a disused hospital. In amongst the asbestos and abandoned x-ray machines live sexually explosive estate agent Sam (Jonathan Bailey), frustrated French artist Melody (Julie Dray), shy and excitable Fred (Amit Shah), and happily engaged couple Anthony and Kate (Damien Molony and Louise Ford). It's practically peaceful. That is, until the spontaneous arrival of Lulu (Phoebe Waller-Bridge), Anthony's oldest and least responsible friend. In an age of unaffordable housing and sky-high rents, becoming a Property Guardian has never been so appealing, with thousands of people paying as little as £25 a week to live in unoccupied buildings in exchange for 'protecting' the property from disrepair. Just imagine waking up every morning in your own historic building in the most exciting city in the world. Even if it is an enormous, creepy, derelict hospital. It's about that time in your life when the reality of being an adult kicks you hard in the crotch. It's time to choose who you are, what you want and who you love. Easy. Right? Unless you live in a crumbling hospital with people you don't like and a partner who shits in the bed.
Permanent Roommates (TVF Play)
This TVF original is loved all over India for its romantic and stupid charm between its two lead characters played by Sumeet Vyas (TVF Tripling, Parched) and Nidhi Singh (Apharan). The official synopsis for Permanent Roommates is, "This series revolves around a young couple, Tanya and Mikesh, who after being in a long-distance relationship for 3 years, face the prospect of marriage."