Ana de Armas is a brilliant and beautiful actor and she has proven her acting chops time and time again by giving several brilliant performances in recent years. She even added James Bond to the growing list of films. The Cuban actress is fluent in both Spanish and English and she has made a great career for herself in Hollywood by working with brilliant directors and actors. So, here are the 7 best Ana de Armas movies you should watch right now.
7. Hands of Stone
Synopsis: Follows the life of Roberto Duran, who made his professional debut in 1968 as a 16-year-old and retired in 2002 at age 50. In June 1980, he defeated Sugar Ray Leonard to capture the WBC welterweight title but shocked the boxing world by returning to his corner in the November rematch, saying 'no mas' (no more).
6. Yesterday
Synopsis: Jack Malik was just another struggling songwriter…but that was yesterday. After a mysterious blackout, Jack (Himesh Patel) discovers he is the only person on earth who remembers The Beatles! As he rockets to fame by passing off the Fab Four's songs as his own, Jack risks losing Ellie (Lily James) – the one person who has loved him and believed in him from the start. Before the door to his old life closes forever, Jack must decide if all he needs is love, after all. Kate McKinnon and Ed Sheeran also star in this romantic rock 'n' roll comedy from Academy Award®-winning director Danny Boyle and Academy Award®-nominated screenwriter Richard Curtis.
5. The Informer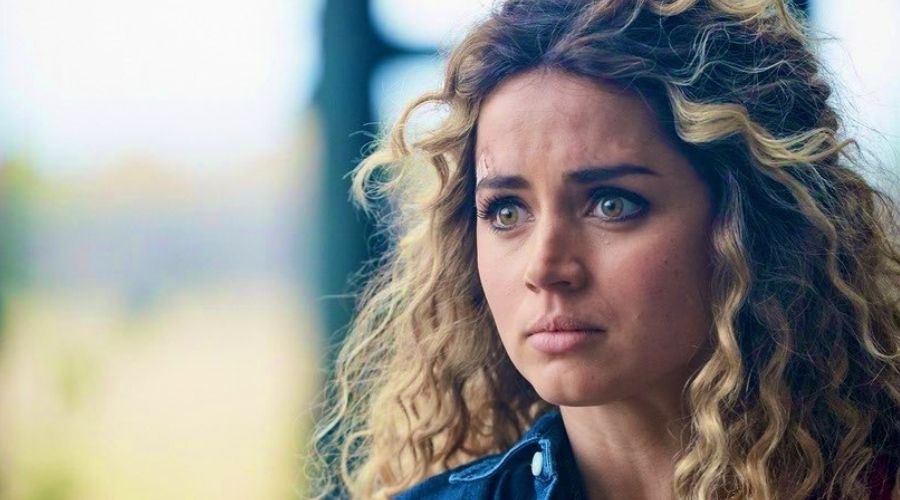 Synopsis: Honorably discharged Special Ops soldier Pete Koslow's (Joel Kinnaman) world is turned upside-down when he is jailed after a fight to protect his wife (Ana de Armas). He's given a chance for early release by becoming an informant for the FBI (Academy Award nominees Rosamund Pike and Clive Owen) and using his covert skills in an operation to take down The General, the most powerful crime boss in New York. But when the FBI sting meant to finally earn Koslow his freedom results in the death of an undercover NYPD cop, Koslow finds himself caught in the crossfire between the mob and the FBI. The General insists Koslow takes the heat and sends him back to prison to spearhead a drug operation from inside, and the FBI affirms that going back to jail to do The General's bidding is the only way for Koslow to keep his deal with them alive. Caught in a world of impossible choices, Koslow must return to prison, where he formulates a plan to escape the clutches of three of New York City's most powerful organizations – the mob, the NYPD and the FBI – in order to save himself and his family.
4. War Dogs
Synopsis: The Wolf of Wall Street's Jonah Hill and Whiplash's Miles Teller star in this dramedy based on a true story that follows two twenty something Miami stoners who exploit a little-known government initiative during the Iraq War that allows small businesses to bid on U.S. Military contracts. Starting small, they begin raking in big money and are soon living the high life. But the pair gets in over their heads when they land a $300 million deal to arm the Afghan Military — a deal that puts them in business with some very shady people, not the least of which turns out to be the U.S. Government. Comedy powerhouse Todd Phillips (The Hangover films) writes, directs and produces (with Bradley Cooper) this incredible true story based on a controversial Rolling Stone article.
3. No Time To Die
Synopsis: Daniel Craig returns one last time as James Bond, starring alongside Oscar® winner Rami Malek in No Time To Die. Bond has left active service and is enjoying a tranquil life in Jamaica. His peace is short-lived when his old friend Felix Leiter from the CIA turns up asking for help. The mission to rescue a kidnapped scientist turns out to be far more treacherous than expected, leading Bond onto the trail of a mysterious villain armed with dangerous new technology.
2. Knives Out
Synopsis: Acclaimed writer and director Rian Johnson (Brick, Looper, The Last Jedi) pays tribute to mystery mastermind Agatha Christie in KNIVES OUT, a fun, modern-day murder mystery where everyone is a suspect. When renowned crime novelist Harlan Thrombey (Christopher Plummer) is found dead at his estate just after his 85th birthday, the inquisitive and debonair Detective Benoit Blanc (Daniel Craig) is mysteriously enlisted to investigate. From Harlan's dysfunctional family to his devoted staff, Blanc sifts through a web of red herrings and self-serving lies to uncover the truth behind Harlan's untimely death. With an all-star ensemble cast including Chris Evans, Ana De Armas, Jamie Lee Curtis, Don Johnson, Michael Shannon, Toni Collette, LaKeith Stanfield, Katherine Langford and Jaeden Martell, Knives Out is a witty and stylish whodunit guaranteed to keep audiences guessing until the very end.
1. Blade Runner 2049
Synopsis: Thirty years after the events of the first film, a new blade runner, LAPD Officer K (Ryan Gosling), unearths a long buried secret that has the potential to plunge what's left of society into chaos. K's discovery leads him on a quest to find Rick Deckard (Harrison Ford), a former LAPD blade runner who has been missing for 30 years.