Who doesn't love Joe Goldberg, the romantic sociopathic killer now a partner to one of the most powerful women in the world, but to find out what the power couple will do next we will have to wait for quite a bit and also that will only happen if Netflix renews the hit series for its fifth season. So, while we wait for You Season 5 here are the best shows like Netflix's You for you to watch. Keep in mind that these shows are not exactly alike or share all the same aspects rather they are all different in many ways but what makes these shows similar is their focus on these psychopathic or sociopathic killers.
---
Related: You Season 4 Ending Explained – Where Does Joe End Up?
---
Mr. Mercedes (Peacock)
Synopsis: A demented killer taunts a retired police detective with a series of lurid letters and emails, forcing the ex-cop to undertake a private, and potentially felonious, crusade to bring the killer to justice before he can strike again. Based on the bestselling novel by Stephen King. Directed by Jack Bender and adapted for television and executive produced by David E. Kelley.
---
Also Read: Shows Like 'Dexter' To Watch If You Miss the Series
---
Synopsis: He's smart, he's good looking, and he's got a great sense of humor. He's Dexter Morgan, everyone's favorite serial killer. As a Miami forensics expert, he spends his days solving crimes, and nights committing them. But Dexter lives by a strict code of honor that is both his saving grace and lifelong burden. Torn between his deadly compulsion and his desire for true happiness, Dexter is a man in profound conflict with the world and himself. Golden Globe winner Michael C. Hall stars in the hit SHOWTIME Original Series.
Synopsis: Crime drama, The Fall, starring Gillian Anderson as a Metropolitan Police detective drafted to Belfast to help on a puzzling murder case. Though her superiors aren't convinced, Stella Gibson (Anderson)'s investigations lead her to believe that a serial killer is at work. Meanwhile, the killer, Paul Spectre (Jamie Dornan), stalks his next target, solicitor Sarah Kay (Laura Donnelly).
---
Also Read: Shows Like 'Killing Eve' To Watch If You Miss the Series
---
Killing Eve (Hulu)
Synopsis: Based on the novellas by Luke Jennings KILLING EVE centers on two women; Eve is a bored, whip-smart, pay-grade MI5 security officer whose desk-bound job doesn't fulfil her fantasies of being a spy. Villanelle is a mercurial, talented killer who clings to the luxuries her violent job affords her. KILLING EVE topples the typical spy-action thriller as these two fiercely intelligent women, equally obsessed with each other, go head to head in an epic game of cat and mouse.
---
Also Read: Shows Like 'Pretty Little Liars' To Watch If You Miss the Series
---
Pretty Little Liars (HBO Max & Hulu)
Synopsis: Set one year after the disappearance of Alison, the manipulative queen bee, the one-hour drama revolves around four 16-year-old girlfriends — Aria, Spencer, Hanna and Emily — who each receive taunting messages suggesting Alison is watching them. Linked by their former bond and the panic and confusion the messages cause, the estranged friends are reunited, though each girl has her own secrets.
---
Also Read: Shows Like 'Breaking Bad' To Watch If You Miss the Series
---
Breaking Bad (Netflix)
Synopsis: Breaking Bad follows protagonist Walter White (Bryan Cranston), a chemistry teacher who lives in New Mexico with his wife (Anna Gunn) and teenage son (RJ Mitte) who has cerebral palsy. White is diagnosed with Stage III cancer and given a prognosis of two years left to live. With a new sense of fearlessness based on his medical prognosis, and a desire to secure his family's financial security, White chooses to enter a dangerous world of drugs and crime and ascends to power in the world. The series explores how a fatal diagnosis such as White's releases a typical man from the daily concerns and constraints of normal society and follows his transformation from mild family man to a kingpin of the drug trade.
---
Also Read: Shows Like 'Hannibal' To Watch If You Miss the Series
---
Hannibal (Hulu)
Synopsis: One of the most fascinating literary characters comes to life on television for the first time: psychiatrist-turned-serial-killer, Dr. Hannibal Lecter. In this drama from Bryan Fuller ("Pushing Daisies," "Heroes"), based on the characters from Thomas Harris' classic novels, we see where this incredible story began.
---
Also Read: Shows Like 'Hannibal' To Watch If You Miss the Series
---
Mindhunter (Netflix)
Synopsis: In the late 1970s two FBI agents expand criminal science by delving into the psychology of murder and getting uneasily close to all-too-real monsters.
Dirty John (Netflix)
Synopsis: Dirty John, starring Eric Bana and Connie Britton, is an eight-part true crime anthology series based on the Los Angeles Times podcast of the same name. This sexy, provocative and harrowing real-life thriller follows the true events of an online dating relationship turned dangerous that rocked headlines and shocked the world.
---
Also Read: Shows Like 'Bates Motel' To Watch If You Miss the Series
---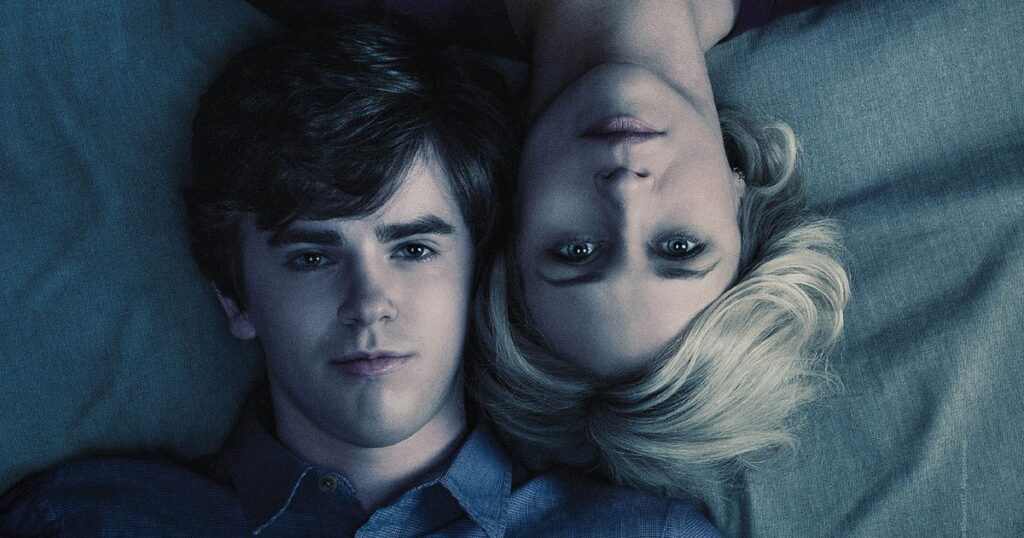 Synopsis: From Executive Producers Carlton Cuse (Lost) and Kerry Ehrin (Friday Night Lights and Parenthood), Bates Motel delves into the sadistic and twisted relationship between serial killer-to-be, Norman Bates, and his mother Norma. A prelude to the classic horror film Psycho, the series takes a contemporary glimpse into Norman's formative years and reveals how he became one of the most infamous murderer.