Money Heist is a Spanish TV show produced by Netflix and created by Álex Pina and it stars Úrsula Corberó, Álvaro Morte, and Itziar Ituño in lead roles. The series has a global following with its well-thought-out plot and fast-paced storytelling. Money Heist revolves around a group of criminals who lock themselves in the Royal Mint of Spain in order to pull off the biggest heist in the history of the world, as a mastermind from outside executes his plan to get them out. Money Heist aired its fifth and final season on Netflix in 2021, and while there are spin-offs in the works (one of which is coming out on Netflix in 2023, the spin-off is titled Berlin) there are many fans who miss the fast-paced twist at every turn storytelling who miss the series immensely. So, we prepared a list of the best shows like Money Heist you could watch.
---
Also Read: Shows Like 'Prison Break' To Watch If You Miss the Series
---
Prison Break (Hulu)
Synopsis: Convinced that his wayward brother Lincoln Burrows (Dominic Purcell) was wrongly convicted of the sensational murder of the Vice President's brother, which landed him on Fox River State Penitentiary's death row, a desperate Michael Scofield (Wentworth Miller) attempted a daring bank robbery in order to get himself incarcerated in Fox River with Lincoln. Michael, an engineer with access to the prison's structural design, then masterminded an elaborate plan to free Lincoln by pulling off the ultimate Prison Break.
---
Also Read: Shows Like 'Ozark' To Watch If You Miss the Series
---
Ozark (Netflix)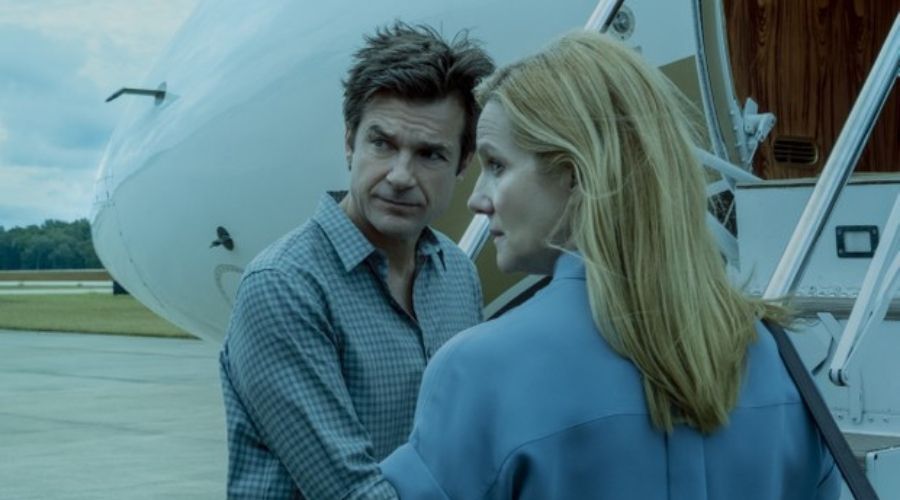 Synopsis: Ozark is a thrilling drama set in the present-day and follows the Byrde family's journey from their normal, suburban Chicago life to their dangerous criminal enterprise in the Ozarks, Missouri. The series explores capitalism, family dynamics, and survival through the eyes of (anything but) ordinary Americans.
---
Also Read: Shows Like 'Breaking Bad' To Watch If You Miss the Series
---
Breaking Bad (Netflix)
Synopsis: Breaking Bad follows protagonist Walter White (Bryan Cranston), a chemistry teacher who lives in New Mexico with his wife (Anna Gunn) and teenage son (RJ Mitte) who has cerebral palsy. White is diagnosed with Stage III cancer and given a prognosis of two years left to live. With a new sense of fearlessness based on his medical prognosis, and a desire to secure his family's financial security, White chooses to enter a dangerous world of drugs and crime and ascends to power in the world. The series explores how a fatal diagnosis such as White's releases a typical man from the daily concerns and constraints of normal society and follows his transformation from mild family man to a kingpin of the drug trade.
---
Also Read: Gritty Shows Like 'Peaky Blinders' To Watch If You Miss the Series
---
Peaky Blinders (Netflix)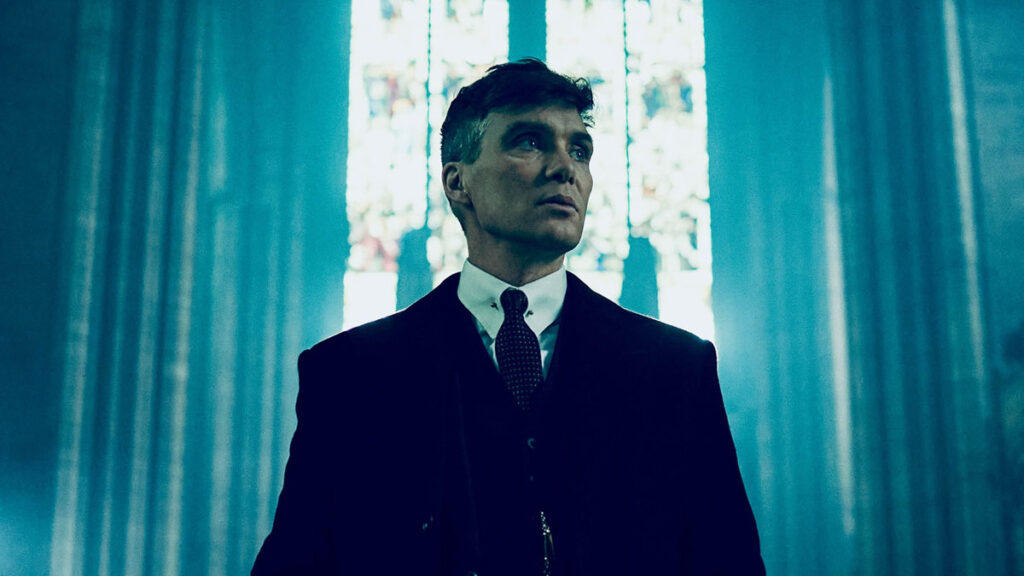 Synopsis: Britain in 1919 is a tumultuous mix of despair and hedonism, a nation cleaned out by the extravagances of the Great War. Returning soldiers, newly minted revolutionaries and criminal gangs all fight for survival in an industrial landscape gripped by economic upheaval. Based on a true story, this drama follows a gang in Birmingham as they rise to become the most feared and powerful in town.
Sky Rojo (Netflix)
Synopsis: Sky Rojo is the story of a hunt: that of a powerful pimp named Romeo who is after three women who have escaped from his club, after opening their skulls with a cycling trophy. After the adrenaline of the fight, Coral, Gina and Wendy flee with what they are wearing; without money, passports or friends, in a harsh third act full of dangers, fights and accidents, but also of friendship and the blackest and most acidic comedy.
---
Also Read: Shows Like 'Bodyguard' To Watch While Hoping For Season 2
---
Bodyguard (Netflix)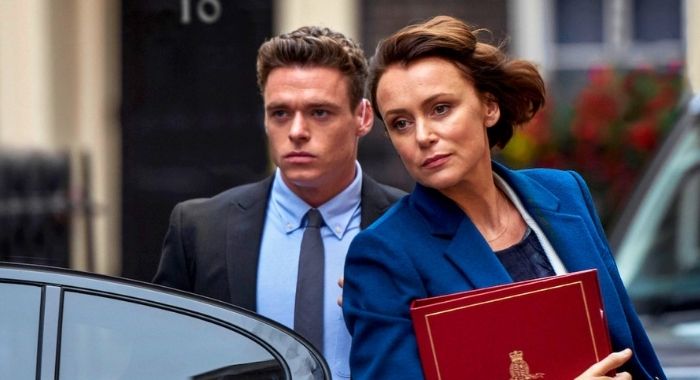 Synopsis: Set in and around the corridors of power, Bodyguard tells the fictional story of David Budd (Richard Madden), a heroic but volatile war veteran now working as a Specialist Protection Officer for the Royalty and Specialist Protection Branch (RaSP) of London's Metropolitan Police Service. When he is assigned to protect the ambitious and powerful Home Secretary Julia Montague (Keeley Hawes), whose politics stand for everything he despises, Budd finds himself torn between his duty and his beliefs. Responsible for her safety, is he actually her biggest threat?
---
Also Read: Shows Like 'The Boys' To Watch While Waiting For Season 4
---
Synopsis: The Boys is an irreverent take on what happens when superheroes, who are as popular as celebrities, as influential as politicians and as revered as Gods, abuse their superpowers rather than use them for good. It's the powerless against the super powerful as The Boys embark on a heroic quest to expose the truth about "The Seven", and their formidable Vought backing.
---
Also Read: Shows Like 'Sneaky Pete' To Watch if You Miss the Series
---
Synopsis: A con man (Giovanni Ribisi) on the run from a vicious gangster (Bryan Cranston) takes cover from his past by assuming the identity of his prison cellmate, Pete, "reuniting" with Pete's estranged family, a colorful, dysfunctional group that threatens to drag him into a world just as dangerous as the one he's trying to escape – and, just maybe, give him a taste of the loving family he's never had.
---
Also Read: Shows Like 'Fargo' To Watch If You Loved the Series
---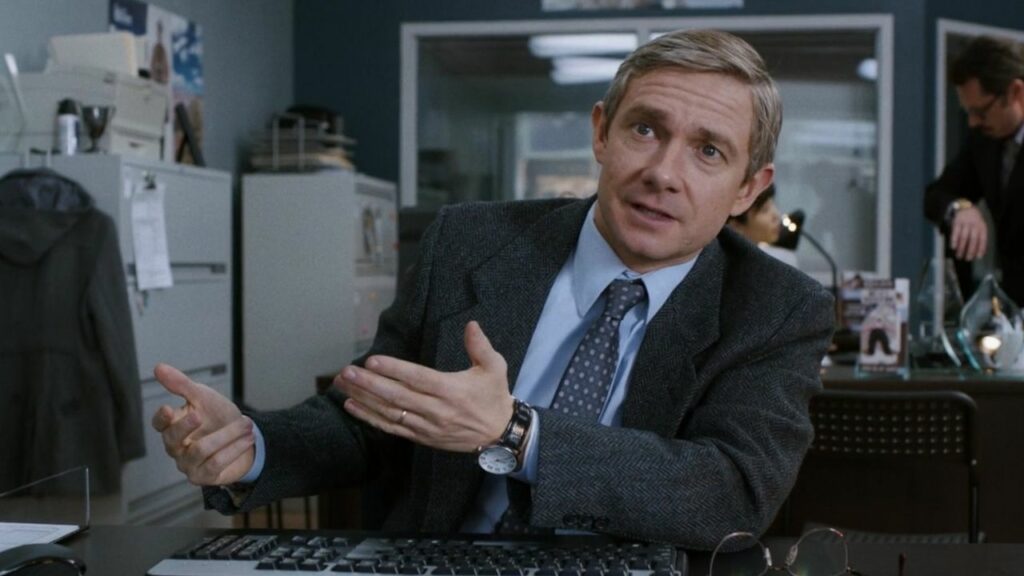 Synopsis: In 1950 Kansas City, two crime syndicates fighting for a piece of the American dream have struck an uneasy peace. Together, they control an alternate economy of exploitation, graft and drugs. To cement their truce, Loy Cannon, the head of the Black crime family, trades his youngest son to his enemy Donatello Fadda, the head of the Italian mafia. In return, Donatello surrenders his youngest son Zero to Loy. Intertwined with this tale of immigration, assimilation, and power, are the stories of Josto Fadda, the impulsive and self-indulgent heir apparent to the Fadda Crime Family; Donatello's adopted son Rabbi Milligan; Detective Odis Weff and Oraetta Mayflower; Ethelrida Pearl Smutny, the precocious 16-year-old daughter of Thurman and Dibrell Smutny; and U.S. Marshal Dick "Deafy" Wickware.
---
Also Read: Thrilling Shows Like 'Lupin' To Watch While Waiting For Season 3
---
Lupin (Netflix)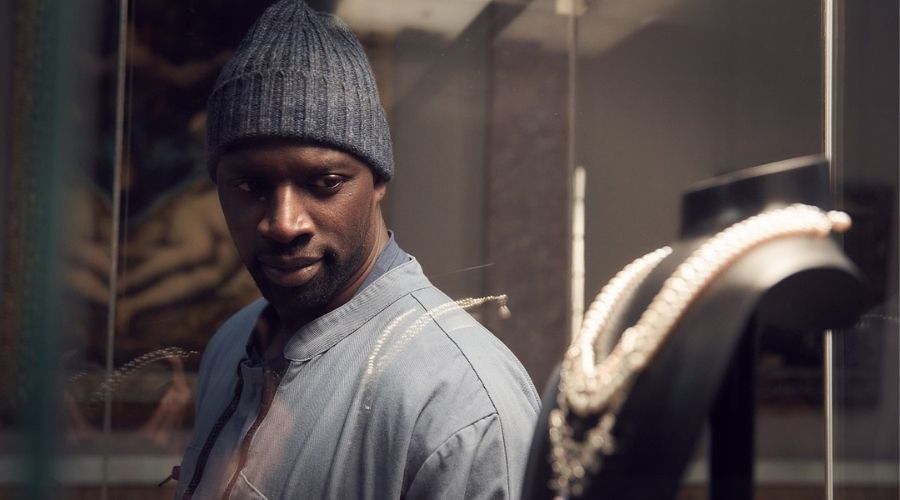 Synopsis: As a teenager, Assane Diop's life was turned upside down when his father died after being accused of a crime he didn't commit. 25 years later, Assane will use "Arsène Lupin, Gentleman Burglar" as his inspiration to avenge his father.