We are living in the golden age of television and there is a lot to choose from but which series is worth your time is hard to tell sometimes so we are making a list of IMDB's top 10 TV shows in the world. There are TV shows from all over the world but mostly from America because you know most of the worldwide know series have been made there.
So, here are the top 10 TV shows in the world (according to IMDB):
10. Fullmetal Alchemist: Brotherhood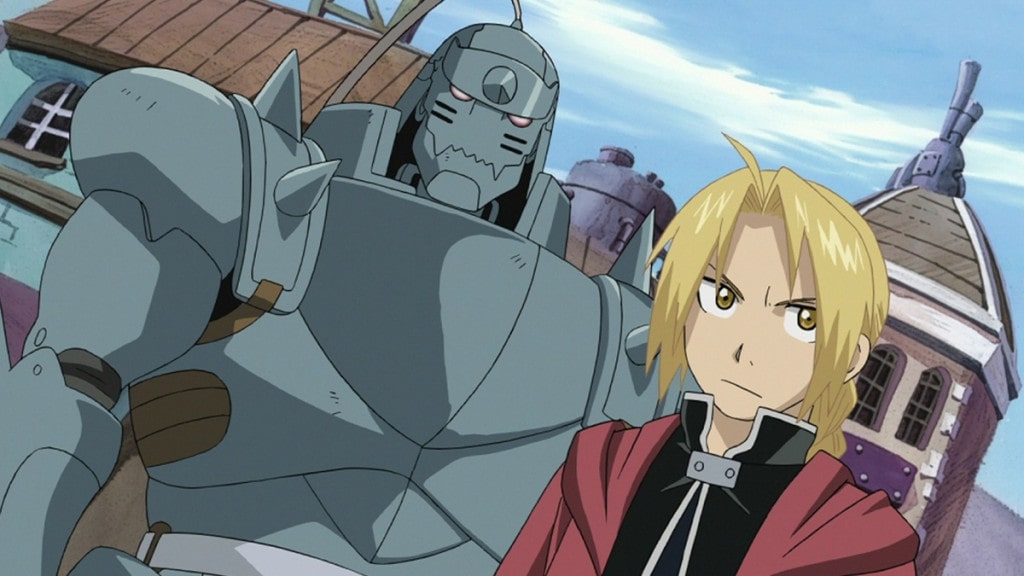 Synopsis: After both suffer physical damage — brothers Edward and Alphonse battle nefarious forces to try to reclaim their bodies in this supernatural anime.
9. Scam 1992
Synopsis: 'Scam' is about the major scandals that shook India and are remembered as some of the most notorious crimes of the country. Set in 1980's and 90's Bombay, Scam 1992 follows the life of Harshad Mehta – the infamous "Bachchan of BSE". It was a rags-to-riches story till financial journalist Sucheta Dalal exposed Harshad as the man behind India's biggest financial scam. After his arrest, the stock market crashed and countless Indians lost all savings. For the first time, the CBI was compelled to launch an investigation into a financial crime. A corrupt financial system was revealed. Harshad eventually died in custody.
8. Rick and Morty
Synopsis: After having been missing for nearly 20 years, Rick Sanchez suddenly arrives at daughter Beth's doorstep to move in with her and her family. Although Beth welcomes Rick into her home, her husband, Jerry, isn't as happy about the family reunion. Jerry is concerned about Rick, a sociopathic scientist, using the garage as his personal laboratory. In the lab, Rick works on a number of sci-fi gadgets, some of which could be considered dangerous. But that's not all Rick does that concerns Jerry. He also goes on adventures across the universe that often involve his grandchildren, Morty and Summer.
7. The Sopranos
Synopsis: Hailed as one of television's essential dramas, The Sopranos follows James Gandolfini as Tony Soprano: husband, father, and mob boss whose professional and private strains land him in the office of his therapist. Created by David Chase.
6. Game of Thrones
Synopsis: Trouble is brewing in Westeros. For the inhabitants of this world, control of the Iron Throne holds the lure of great power. But in a land where seasons can last a lifetime, winter is coming…and beyond the Great Wall that protects them, a forgotten evil has returned. HBO presents this epic series based on the book series 'A Song of Ice and Fire' by George R.R. Martin.
5. Avatar: The Last Airbender
Synopsis: With the Fire Nation on the brink of global domination, a young girl and her brother discover a 12-year old Airbender who reveals himself as the Avatar. Will this irresponsible kid accept his destiny in time to save the world?
4. The Wire
Synopsis: In the city of Baltimore, there are good guys and there are bad guys. Sometimes you need more than a badge to tell them apart. This highly realistic and totally unvarnished drama series chronicles the vagaries of crime, law enforcement, politics, education and media in Baltimore as it follows a team of cops and the criminals they are after.
3. Chernobyl
Synopsis: On April 26, 1986, the Chernobyl Nuclear Power Plant in the Soviet Union suffered a massive explosion. This gripping five-part miniseries tells the powerful and visceral story of the worst man-made accident in history, following the tragedy from the moment of the early-morning explosion through the chaos and loss of life in the ensuing days, weeks and months.
2. Breaking Bad
Synopsis: Walt White's transformation from a well-meaning family man to ruthless drug kingpin is almost complete. Newly empowered and increasingly remorseless, Walt finds himself attempting to control a tenuous empire. But uneasy lies the head that wears the crown.
1. Band of Brothers
Synopsis: They were ordinary men, swept up in the most extraordinary conflict in history. This landmark ten-part miniseries based on Stephen E. Ambrose's best-seller recounts the remarkable achievements of an elite team of U.S. paratroopers whose World War II exploits are as incredible as they are true.
---
This concludes the list of the top 10 TV shows in the world (according to IMDB). So, if you have watched them tell us in the comments and we will make a new list for you, and if you haven't what are you waiting for.