Netflix has a great library of movies that has something for everyone from action to horror lovers, but Thanksgiving is a whole different thing there are barely any movies made especially for Thanksgiving, but at CinemaBlind we are trying to recommend you the sort of movies and shows you could watch with your families and just have a laugh at this joyous occasion. So, here are the 7 best movies and shows on Netflix to watch this Thanksgiving day.\
---
Also Read: Shows Like 'Wednesday' To Watch If You Like 'The Addams Family' Series
---
Wednesday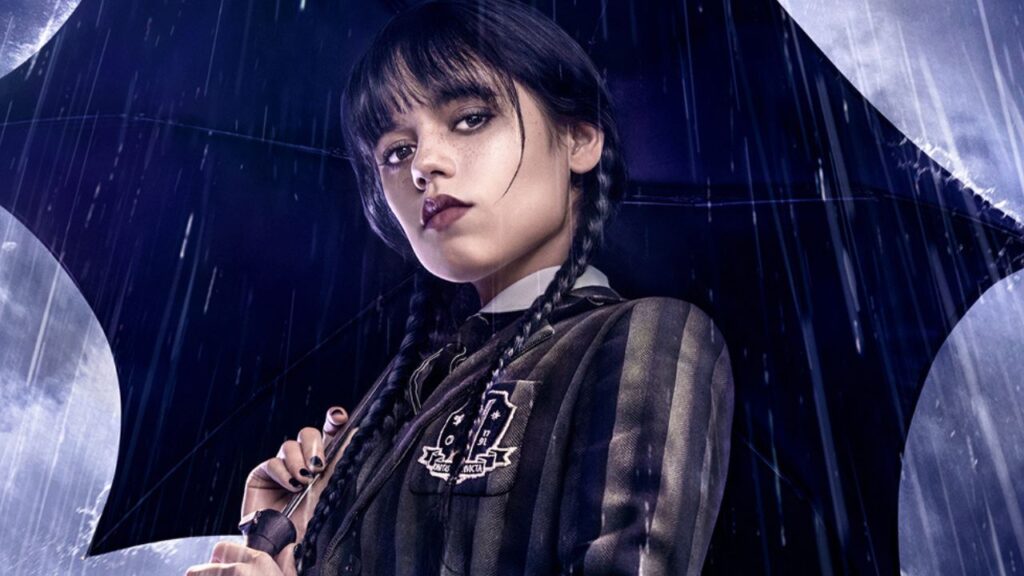 Synopsis: The series is a sleuthing, supernaturally infused mystery charting Wednesday Addams' years as a student at Nevermore Academy. Wednesday's attempts to master her emerging psychic ability, thwart a monstrous killing spree that has terrorized the local town, and solve the supernatural mystery that embroiled her parents 25 years ago — all while navigating her new and very tangled relationships at Nevermore.
The Mitchells vs. The Machines
Synopsis: From the humans who brought you the Academy Award-winning Spider-Man: Into the Spider-Verse and The LEGO Movie comes The Mitchells vs. The Machines, an animated action-comedy about an ordinary family who find themselves in the middle of their biggest family challenge yet…saving the world from the robot apocalypse. No big deal, right? It all starts when creative outsider Katie Mitchell is accepted into the film school of her dreams and is eager to leave home and find "her people," when her nature-loving dad insists on having the whole family drive her to school and bond during one last totally-not-awkward-or-forced road trip. But just when the trip can't get any worse, the family suddenly finds itself in the middle of the robot uprising! Everything from smart phones, to roombas, to evil Furbys are employed to capture every human on the planet. Now it's up to the Mitchells, including upbeat mom Linda, quirky little brother Aaron, their squishy pug, Monchi, and two friendly, but simple-minded robots to save humanity. Directed by Michael Rianda (Gravity Falls), produced by Oscar winners Phil Lord and Chris Miller, and Kurt Albrecht, and featuring the voices of Abbi Jacobson, Danny McBride, Maya Rudolph, Beck Bennett, Fred Armisen, Eric Andre, and Oscar winner Olivia Colman, The Mitchells vs. The Machines is about embracing the things that make us unique, learning what it means to be human in a world increasingly filled with technology, and holding tight to the people most important to you when the unexpected hits.
---
Also Read: Movies Like 'Wendell & Wild' To Watch If You Liked the Netflix Film
---
Wendell & Wild
Synopsis: From the delightfully wicked minds of Henry Selick and producer Jordan Peele, comes Wendell & Wild, an animated tale about scheming demon brothers Wendell (Keegan-Michael Key) and Wild (Peele) – who enlist the aid of Kat Elliot – a tough teen with a load of guilt – to summon them to the Land of the Living. But what Kat demands in return leads to a brilliantly bizarre and comedic adventure like no other, an animated fantasy that defies the law of life and death, all told through the handmade artistry of stop motion.
Paddington
Synopsis: Paddington follows the comic misadventures of a young bear from Peru with a passion for all things British, who travels to London in search of a home. Finding himself lost and alone at Paddington Station, he begins to realize that city life is not all he had imagined – until he meets the kindly Brown family who read the label around his neck ("Please look after this bear. Thank you.") and offer him a temporary haven. It looks as though his luck has changed until this rarest of bears catches the eye of a museum taxidermist.
The Willoughbys
Synopsis: The Willoughbys is a highly stylized CG animated feature film currently in production with BRON Animation in Vancouver from writer/director Kris Pearn (Cloudy With A Chance of Meatballs 2). When the four Willoughby children are abandoned by their selfish parents, they must learn how to adapt their old-fashioned values to the contemporary world in order to create a new and modern family. Based on the book by Newbery Award-winning author, Lois Lowry. Starring Ricky Gervais, Maya Rudolph, Will Forte, Martin Short, Alessia Cara and Jane Krakowski.
---
Also Read: Shows Like 'Master of None' To Watch If You Miss the Series
---
Master of None
Synopsis: The show follows the personal and professional lives of Dev, a 30-year-old actor in New York who has trouble deciding what he wants to eat, much less the pathway for the rest of his life. Ambitious, funny, cinematic, and both sweeping in scope and intensely personal, Dev's story takes him through subjects as diverse as the plight of the elderly, the immigrant experience, and how to find the most delicious pasta for dinner.
She's Gotta Have It
Synopsis: When it comes to love, Nola Darling has got a problem: she's just gotta have "it." And she's having a hard time deciding who'll give "it" the best, choosing between a romantic-but-possessive nice guy, a flashy-but-vain fashion model, and a fast-riding but faster-talking bicyclist.