Streaming services have made the world of television a whole lot bigger meaning the entire world and yet all of it fits on your mobile screen. As all of the content from all over the world becomes available your options grow bigger and bigger but still watching with those pesky subtitles is still a bit annoying and you can't really watch every International show suffering through the subtitles, hoping that it would turn out to be a good series. That's why we made a list of International shows that are worth your time even with the subtitles.
---
Also Read: Thriller Shows Like 'Squid Game' on Netflix
---
Squid Game (Netflix)
Synopsis: A mysterious invitation to join the game is sent to people at risk who are in dire need of money. 456 participants from all walks of life are locked into a secret location where they play games in order to win 45.6 billion won. Every game is a Korean traditional children's game such as Red Light, Green Light, but the consequence of losing is death. Who will be the winner, and what is the purpose behind this game?
Babylon Berlin (Netflix)
Synopsis: Set in 1929, Babylon Berlin follows the city in the grip of radical change through the eyes of police inspector Gereon Rath. Together with stenotypist Charlotte Ritter and his partner Bruno Wolter, Rath is confronted with a tangled web of corruption, forcing him to choose between loyalty and uncovering the truth.
The Family Man (Prime Video)
Synopsis: The Family Man is an edgy action-drama series, which tells the story of a middle-class man who works for a special cell of the National Investigation Agency. While he tries to protect the nation from terrorists, he also has to protect his family from the impact of his secretive, high-pressure, and low paying job.
---
Also Read: Mind-Bending Shows Like 'Dark' To Watch If You Miss the Series
---
Dark (Netflix)
Synopsis: Dark is set in a German town in present day where the disappearance of two young children exposes the double lives and fractured relationships among four families. In ten, hour-long episodes, the story takes on a supernatural twist that ties back to the same town in 1986. The series is created by award-winning showrunners Baran bo Odar and Jantje Friese, who previously received critical acclaim for their movie Who am I (2014).
Kingdom (Netflix)
Synopsis: In a kingdom defeated by corruption and famine, a mysterious rumor of the king's death spreads, as does a strange plague that renders the infected immune to death and hungry for flesh. The crown prince, fallen victim to a conspiracy, sets out on a journey to unveil the evil scheme and save his people.
It's Okay To Not Be Okay (Netflix)
Synopsis: An extraordinary road to emotional healing opens up for an antisocial children's book writer and a selfless psych ward caretaker when they cross paths.
D.P. (Netflix)
Synopsis: Jun-ho, who unexpectedly becomes a member of the deserter pursuit(D.P.) team after joining the military, teams up with Ho-yeol and faces the unknown truth and inevitable reality of those that ended up running away from base.
---
Also Read: Best Shows Like 'Lupin' You Have To See
---
Lupin (Netflix)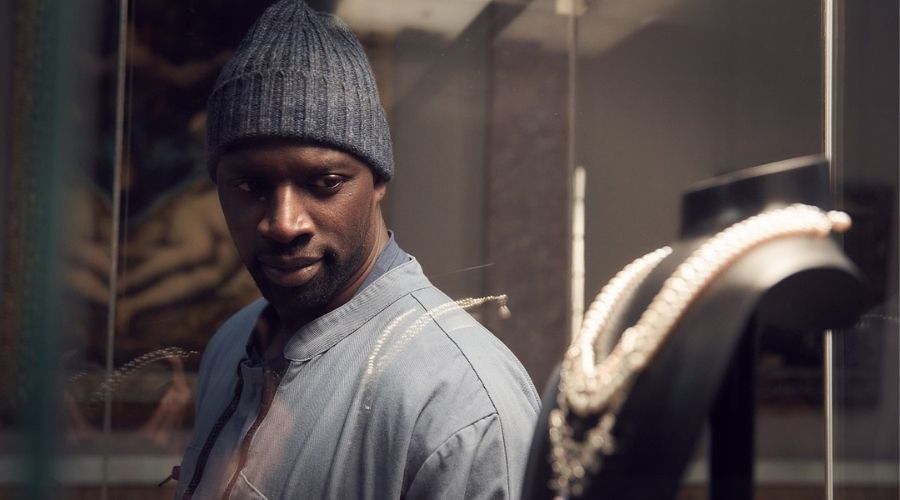 Synopsis: Inspired by the adventures of Arsène Lupin, gentleman thief Assane Diop sets out to avenge his father for an injustice inflicted by a wealthy family. The series stars Omar Sy in the lead role and it is created by George Kay.
Kota Factory (Netflix)
Synopsis: Kota Factory, the first black and white web series of India, revolves around Kota – its students, its people and its coaching industry. The show depicts this universe through the eyes of Vaibhav, a vulnerable teenager, and Jeetu Bhaiya, a modern-day Dronacharya. The show captures the melancholic life of Indian students who prepare for competitive exams.
Paatal Lok (Prime Video)
Synopsis: A down and out cop lands the case of a lifetime when four suspects are nabbed in the assassination attempt of a prime time journalist. The case turns out to be a devious maze where nothing is what it looks like. The pursuit of it leads him to the dark netherworld – the 'Paatal Lok', and to shocking discoveries in the past of the four suspects.