Workaholics is one of the raunchiest and funniest series ever made. The Comedy Central series starring brilliant comedic actors like Adam DeVine, Blake Anderson, and Anders Holm in the lead role Workaholics follows three best friends who work together, live together, and best for last they also party together. Workaholics ran for seven brilliant seasons ending its run in 2017 so if you miss the series here are some shows you could watch next.
---
Also Read: Comedy Shows Like 'It's Always Sunny in Philadelphia' To Watch While Waiting For Season 16
---
It's Always Sunny in Philadelphia (Hulu)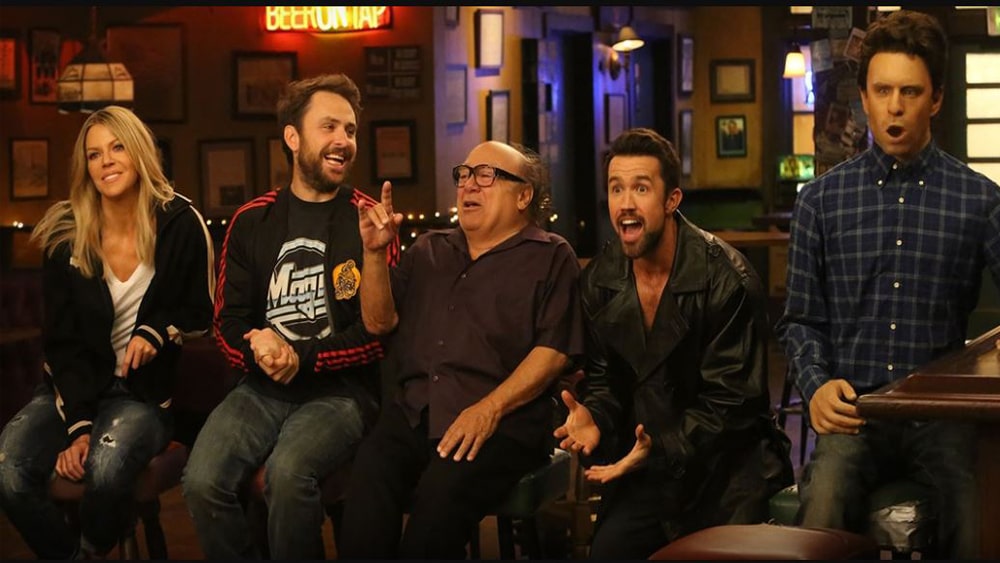 Synopsis: It's Always Sunny in Philadelphia features Mac, Dennis, Charlie, Sweet Dee and Frank, five ne'er-do-wells who own and operate Paddy's Pub in Philadelphia. Their constant scheming usually lands them in a world of hurt, yet they never seem to learn from their mistakes. As they say, some things never change. So prepare for more depraved schemes, half-baked arguments, and absurdly underhanded plots to subvert one another.
The Mick (Hulu)
Synopsis: The Mick is a no-holds-barred comedy that gives new meaning to the phrase "dysfunctional family." Mickey (Kaitlin Olson, It's Always Sunny in Philadelphia) is an unapologetic degenerate, who suddenly finds herself stuck in affluent Greenwich, CT, raising her spoiled niece and nephews. Sabrina is an ambitious, 18-going-on-30-year-old who is a worthy adversary to Mickey. Thirteen-year-old Chip is an arrogant, entitled neocon-in-the-making. And 7-year-old Ben is an adorably fragile nerd. It's pretty much everything Mickey has never wanted. Regardless, she's determined transform these little monsters into honest, hardworking, decent members of society — something she knows absolutely nothing about and she may discover it's not the buzzkill she always thought it would be.
---
Also Read: Comedy Shows Like 'The League' To Watch If You Miss the Series
---
The League (Hulu)
Synopsis: To be a fan of The League, you don't need to know much about fantasy football, or sports at all. You just need to have friends that you hate. The ensemble comedy follows a group of old friends in a fantasy football league who care very deeply… about beating each other for bragging rights.
Trailer Park Boys (Netflix)
Synopsis: This wickedly funny mockumentary series follows the booze-fueled misadventures of Julian (John Paul Tremblay), Ricky (Robb Wells) and Bubbles (Mike Smith), longtime pals and petty serial criminals who run scams from their Nova Scotia trailer park — when they aren't in jail, that is. But kudos to the lads for their persistence, even if their harebrained get-rich schemes involve growing pot right under the nose of ex-cop Jim (John Dunsworth).
---
Also Read: Shows Like 'Party Down' To Watch If You Like the Revival Series
---
Synopsis: While chasing dreams of stardom, six Hollywood wannabe actors and writers make ends meet by working for a posh Los Angeles catering company, which tackles a different event — senior singles mixer, porn awards after party, a Super Sweet 16 bash — in each episode.
---
Also Read: Shows Like 'Broad City' To Watch If You Miss the Series
---
Broad City (Hulu)
Synopsis: Hack Into Broad City is an exclusive web series that eavesdrops on the candid, often-outrageous video chat sessions between Abbi and Ilana, the two best friends at the heart of Broad City.
---
Also Read: Shows Like 'Letterkenny' To Watch While Waiting For Season 12
---
Letterkenny (Hulu)
Synopsis: The residents of Letterkenny belong to one of three groups: the Hicks, the Skids, and the Hockey Players, who are constantly feuding with each other over seemingly trivial matters that often end with someone getting their ass kicked.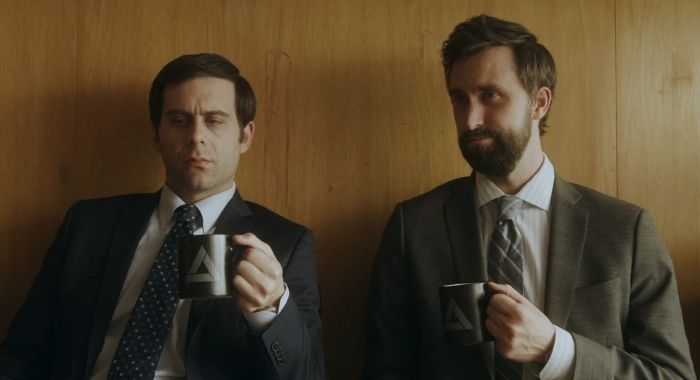 Synopsis: Hampton DeVille is a soulless conglomerate that sinks its rapacious claws into everything from arming clandestine wars to exploiting protesters. This is a comedy about working there.
---
Also Read: Shows Like 'Atlanta' To Watch If You Already Miss the Series
---
Atlanta (Hulu)
Synopsis: Two cousins work through the Atlanta music scene in order to better their lives and the lives of their families. Donald Glover serves as Executive Producer, along with Paul Simms, Dianne McGunigle and Stephen Glover.
Blue Mountain State (Prime Video & Tubi)
Synopsis: At Blue Mountain State, the benefits of being a player on one of the most successful football programs in the nation are just too good to pass up… beautiful girls, campus-wide celebrity and wild keg parties make college life a young man's dream. The new Freshman players on this notorious team are about to learn the extreme highs — as well as the pitfalls – of being one of the chosen few.